You might know people like Frank.
Frank could be an older person, someone who has lived a full life but is now experiencing the devastating effects of memory loss and diminished social function.
These changes might be overwhelming for the other people in Frank's life, but Frank's also still here. Despite his illness, you know him well and might describe him as "a small man with a big heart," or, as North Vancouver author Jenn Ashton writes in her debut collection of short stories, a man who would "do anything for anybody, even people he didn't know."
In People Like Frank and Other Stories from the Edge of Normal, Ashton charts an uplifting course of protagonists both young and old whose perspectives are informed by the challenges they face.
The challenges encompass a wide swath of the human experience. Some are exceptional, while others inhabit the everyday.
In the case of the title story, a spouse comes to grips with her husband's dementia, reflecting that "It's hard being a parent to your spouse" before reminiscing on who her husband was – and still is – while undergoing her own private revelation.
Across 20 stories, there's tales of a young woman who investigates a mysterious piece of knitting, an obsessed bag boy who enacts grim battle with a pesky squirrel, and a woman with a Mona Lisa smile who drops everything in order to start living.
But no matter what tales are spun, these are all stories of ordinary people experiencing circumstances that to them feel anything but ordinary, says Ashton.
"I pick the good out of everything," Ashton tells the North Shore News. "I hope that this book sheds a light on a lot of experiences that people are going through. That's my main goal."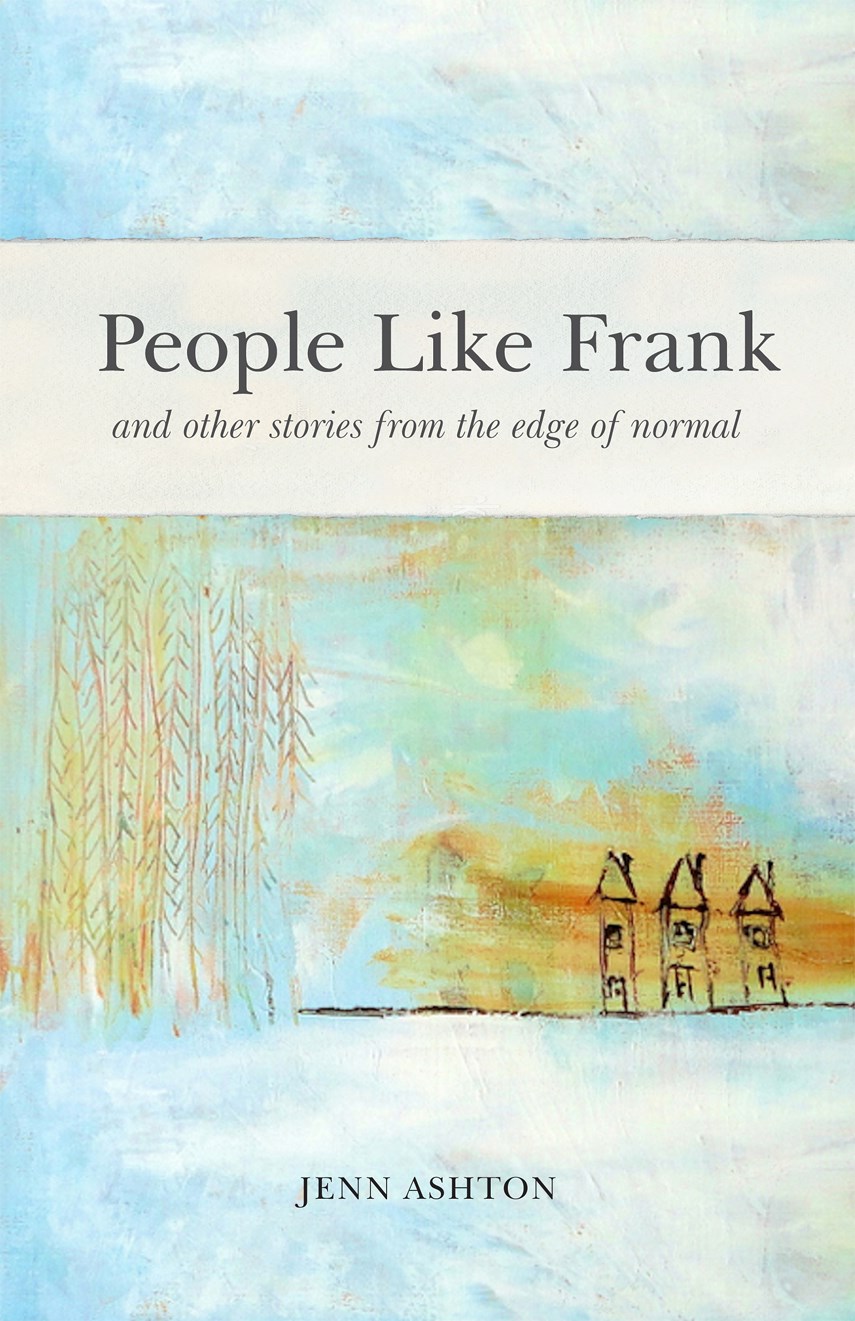 The bulk of the stories in People Like Frank were written last November when Ashton, an award-winning writer and artist, endeavoured to participate in National Novel Writing Month, which compels writers to attempt a 50,000-word book in one month. Ashton decided to go for writing 30 short stories in 30 days.
"I couldn't complete 50,000 words just because of my schedule. I just found the flash version more doable," she says.
Realizing that she had something in the set of stories she was writing, she sought early feedback from her cohort at Simon Fraser University's Writer's Studio.
Eventually these stories were submitted to the New Westminster-based Tidewater Press, who selected 20 of the most poignant, human pieces. The publisher is putting out People Like Frank at the end of the month.
"[Tidewater] focused on the ones that were more strongly on the theme of regular, everyday people," says Ashton. "I really enjoy the challenge of trying to fit a whole story into a small space. It can really help focus the lens."
Ashton's got a busy month ahead of her with the release of her fist collection of short stories.
On Oct. 16 she'll be joining the literary cabaret event at this year's virtual Whistler Writers Festival, where a series of authors, including Ashton, will read from their tomes while local musicians enhance their readings with stirring musical accompaniments. 
"I was really lucky and I got to pick my piece of music," she notes.
On Oct. 27, Massy Books is hosting a virtual book launch for Ashton and People Like Frank.
More information can be found on Ashton's personal website.