Vancouver Writers Fest, Granville Island various venues, Oct. 21 to 27 (writersfest.bc.ca).
As is custom when gingerly flipping through a coffee table book, she wasn't paying much attention to what was inside.
She could tell the artwork contained within was "quite striking," but so was the wide open world and big city for which the young woman had absconded to years' prior, leaving her small town in the dust.
It was the summertime. The woman had returned home to Vernon, B.C. for a spell, and it was her friend's coffee table book she was idly flipping through. In an instant, a comment from her friend helped turn the woman's idea of her small town into something much bigger and more magical.
Laisha Rosnau's friend told her that the book she was flipping through featured the artwork of a woman who, as a matter of fact, had lived right up the road from her, in a big house. Her interest piqued, Rosnau would one day set forth with her own idea for a book inspired by the people who once occupied that space.
It took nine years from conception to publication for Rosnau to complete Little Fortress, the author's second novel, which follows the true story of the Caetanis, a family of Italian nobility who were driven out of their home by the rise of fascism and chose exile in the Okanagan Valley – and would end up living close by Rosnau's family home even though the author was mainly unaware of this growing up.
"My parents lived up the hill from the house in which the three women eventually secluded themselves. It wasn't until I was a teen that I started hearing rumours," says Rosnau.
The Caetani name is of great significance in Italy. It's said their family history stretches back to eighth century Rome and includes a long line of Italian statesmen, artists, aristocrats and other cultural and social heavy hitters. Leone Caetani, Duke of Sermoneta and Prince of Teano, purchased his home in North Okanagan in 1921 and, partly in response to the rise of Italian fascism, moved his branch of the family there that same year.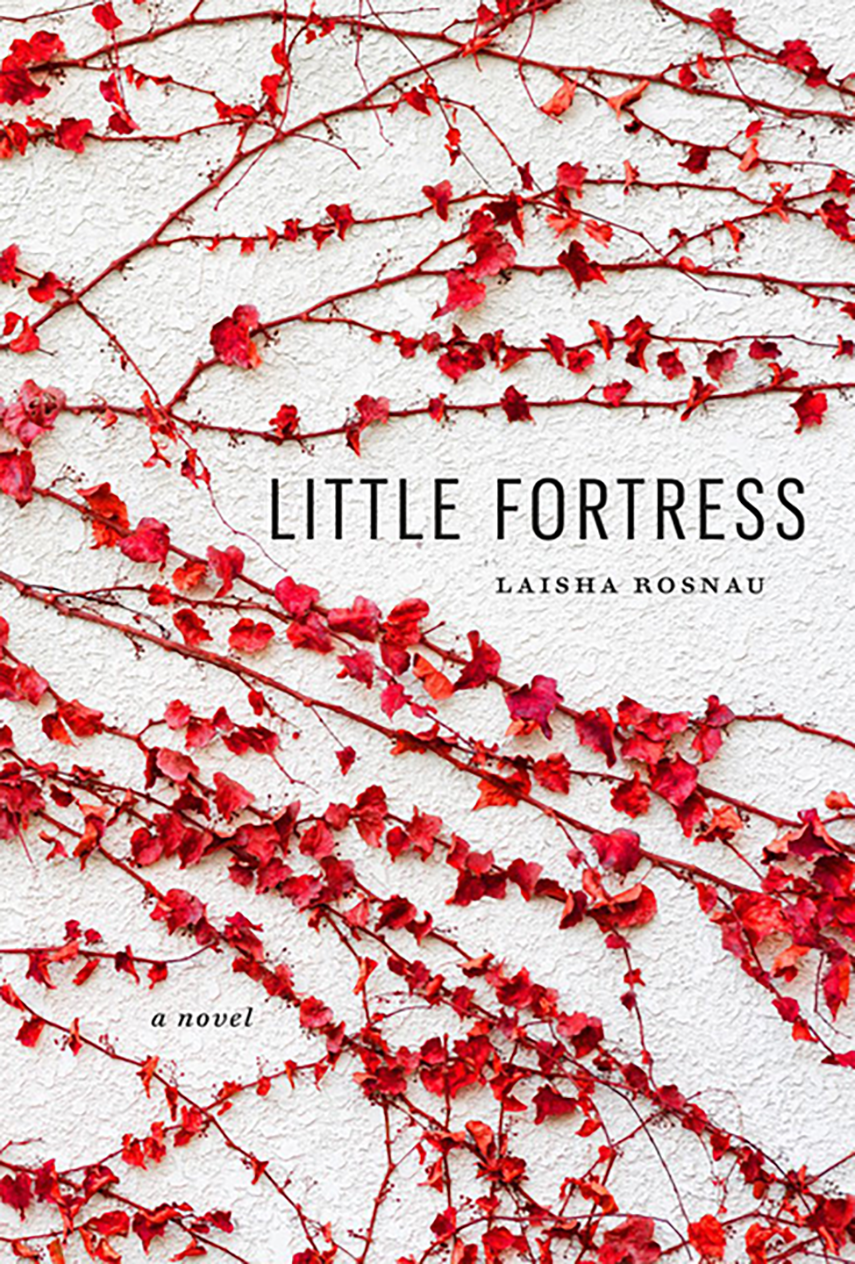 But when Leone died in 1934, the family dynamic changed considerably. From 1935 to 1960, Leone's widow Ofelia Fabiani – who was said to be emotionally and physically frail – kept their daughter, Sveva Caetani, and personal secretary, Miss Juul, in relative seclusion, essentially not letting them leave the house except under the most exceptional of circumstances. Sveva was only seen intermittently during that 25-year stretch.
"It's a story that has a very international scope that was then distilled down to a very small scope that took place in my hometown, the place I grew up," says Rosnau, who notes the novel follows the perspective of Miss Juul's character.
Rosnau makes the connection between Little Fortress and her first novel, The Sudden Weight of Snow, which follows a 17-year-old girl grappling with her mother's regrets and the strictures of small-town life, when she says both works: "involve a pretty intense mother-daughter relationship and the notion of confinement and wanting to get out."
The treatment of women in various states of feeling trapped and isolated doesn't come out of nothing in Rosnau's novels – it's a feeling the author can relate to. Growing up, Rosnau says she felt confined geographically in a part of the province that was much more conservative than it is these days. After high school, she left for Vancouver immediately, only to take up writing years later when she moved to Kelowna and enrolled in a college that would take her.
Now the author of two novels, four volumes of poetry and a creative writing instructor at UBC's Okanagan campus, Rosnau has turned her feelings of confinement and wanting to break free into art. She hopes to continue using her pen to give others a voice.
"There's so many forgotten voices in history, and a lot of them are women's," she says.
Luckily for Sveva Caetani, her years of seclusion didn't dampen her spirit, as she went on to become a well-known artist. Prior to her death in 1994, she bequeathed acres of gardens and a 6,000-square-foot designated heritage home to Vernon so that it could serve as a cultural facility for artistic and critical exploration for years to come.