What do you do if you're an artist and your upcoming project revolves around gathering a group of people together in a van for a tasting tour of North Shore restaurants during the height of the COVID-19 public health crisis?
Well, if you're Karen Tam, you turn social distancing into an opportunity to help others.
The artist-in-residence at Griffin Art Projects (GAP) had originally planned to host Moveable Feast: A Tasting Tour of North Vancouver's Most Interesting Chinese Restaurants on March 21.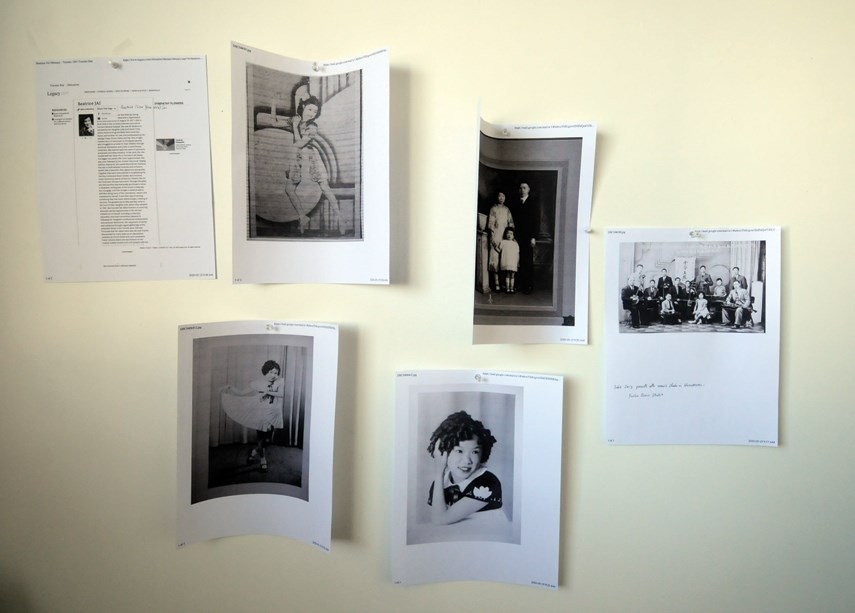 However, the event was based on activities that are now off the table: groups of people gathering at the art gallery and then shuttling together to various restaurants — so GAP had to cancel the event.
But the gallery and Tam were determined to find a solution that continued to offer support to Chinese eateries (Tam's parents ran a restaurant in Montreal from 1976 to 2004), while also helping residents who are struggling with isolation.
For Moveable Feast, the gallery will now offer a limited number of complementary take-away meals — delivered by a local Chinese restaurant — to individuals in North Vancouver who are feeling particularly challenged with self-isolation. GAP is specifically appealing to individuals who have difficulty with mobility, those who live alone with limited support systems, and those facing challenges that make access to a hot meal difficult at this time.
Requests for meal vouchers will be granted on a first-come, first-served basis, and designated restaurants will be selected according to where the participant resides.
"Karen Tam was instrumental in developing a thoughtful plan that allows us to offer a small gesture of care and support in a time of need," says Jazz Keillor, GAP's interim public programs and residency coordinator.
Tam is a Montreal-based artist and curator currently staying in North Vancouver while on a month-long artist residency at GAP, where she is doing research for an upcoming curatorial project in January 2021.
"My goal is to work with Asian art specialists from a number of Vancouver institutions, collectors and artists in order to develop a project about how objects made by non-Western as well as Chinese and Chinese-Canadian artists are collected; how narratives are constructed about these collections; and the colonial notions that underwrite some of these relations," Tam says of her work at GAP.
"Right now, I am focusing on the various depictions of Chinatown(s) and the Chinese historically… a type of art history of Chinatown neighbourhoods and their residents. These would include photographs, paintings, sketches, posters and artifacts. However, I am open to how the project may develop over the next year."
Most of Tam's work revolves around the dismantling of colonial attitudes towards Asian culture and aims to highlight the "invisibility" of Chinese-Canadian life and history.
"One way to do this is by creating a visual archive of 'Chinese-ness' through my art practice that would act as a counter-archive and counter-history to more official ones," says Tam.
Her installation work recreates Chinese cultural spaces, such as restaurants, karaoke lounges, opium dens and curio shops.
"In recreating interiors of these spaces of the past, I want to reveal their importance in producing a specific Chinese spatiality, confronting or perpetuating myths and stereotypes," she explains. "[With Asian ethnicity], no matter how long you have lived in the West, or how American/Canadian you are or see yourself as, no matter that your family has been here for generations, you are viewed as the perpetual foreigner. I hope my work counteracts these types of attitudes and allows for a constructive conversation about how cultures are read, interpreted, perceived, and how they influence us and our own ways of being."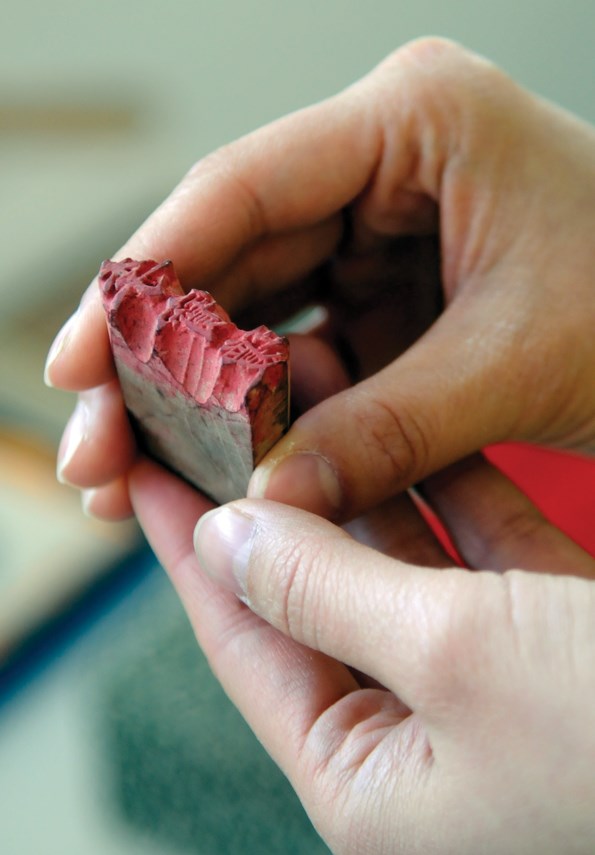 In fact, Tam's Moveable Feast idea — visiting Chinese restaurants in North Vancouver that would offer a few of their specialities to taste — came about in part as a response to racism that arose in January amid early coronavirus fears.
"There were blatant verbal and even physical attacks on Asian individuals in North America, in Europe and elsewhere," Tam says. "With the return of racist stereotypes regarding the hygiene and food habits of the Chinese — such as eating rats, bats, etcetera — I was also thinking about how Chinese restaurants would be affected, especially as customers were avoiding eating there. Moveable Feast would be an #IWillEatWithYou gesture."
This sentiment of support for Chinese businesses, as well as North Shore residents in need, can still be expressed through the modified feast event.
To request a meal voucher from a North Vancouver-based restaurant as part of the GAP initiative, interested individuals are asked to email Jazz Keillor at jasmine@griffinartprojects.ca. Inquiries can also be made by calling the Moveable Feast hotline at 604-243-4766.
Requests will be granted on a first-come, first-served basis, with designated restaurants selected according to the geographic location of the participant. Please allow 24 hours for GAP to process requests.