Steve Dawson's re-imagining of Tom Petty's album Full Moon Fever provided a fantastic two nights of music at the Kay Meek Arts Centre on Oct. 10 and 11. 
The first set featured songs from the Full Moon Fever album while the second set branched out into other favourites from the massive Petty catalogue.
Dawson directed proceedings from stage left, surrounded by guitars and keys, with a house band that included Jeremy Holmes on bass, Geoff Hicks on drums and Chris Gestrin on keys. Filling out the sound, like a funky Greek chorus, were two backup singers: Rebecca Shoichet and Juhli Conlinn.
Several of the featured vocalists (Jim Byrnes, Roy Forbes, Rich Hope, Ndidi Onukwulu and Dawn Pemberton) have performed with Dawson many times helping to make the album tributes an annual tradition. New to this year's ensemble were the Birds of Chicago duo Allison Russell and JT Nero, Linda McRae, Maya Rae and Tom Wilson.
Full Moon Fever: A Re-Imagining of Tom Petty's Iconic Album
Setlist:
Set 1:
Band Intro – Yer So Bad (country waltz)
Jim Byrnes – A Mind With A Heart Of Its Own
Birds of Chicago – Apartment Song
Rich Hope – Love Is A Long Road
Steve Dawson – Face In The Crowd
Roy Forbes – I Won't Back Down
Ndidi Onukwulu - Zombie Zoo
Maya Rae –Yer So Bad
Tom Wilson – Feel A Whole Lot Better
Linda McRae – Depending On You
Dawn Pemberton – Running Down A Dream
Birds of Chicago – Alright For Now
Ensemble – Free Fallin'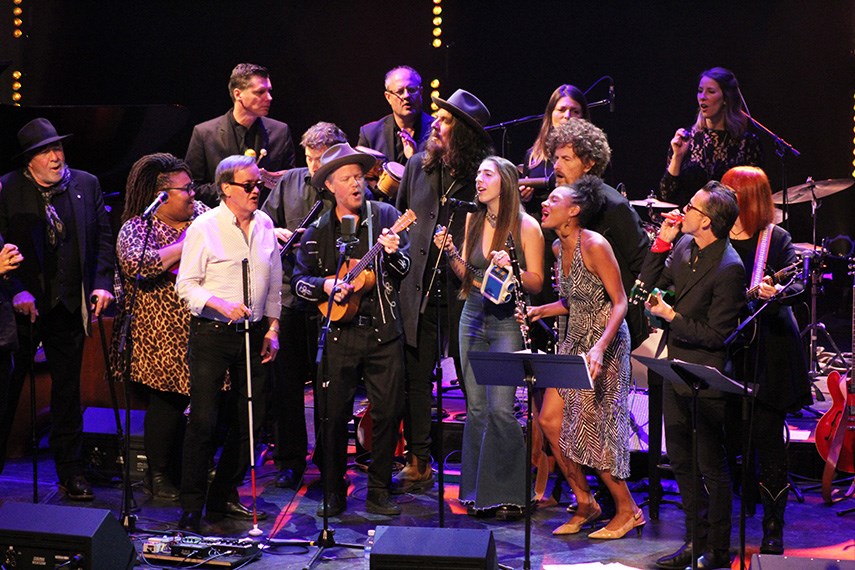 Set 2:
(Band plays introduction for Linda McRae)
Linda McRae – Last Dance with Mary Jane
Birds of Chicago – You Wreck Me
Maya Raye – Wildflowers
Steve Dawson – Learning To Fly
Tom Wilson – What Are You Doin' In My Life?
Dawn Pemberton – Breakdown
Jim Byrnes – American Girl
Rich Hope – Even The Losers
Ndidi Onukwulu – Honey Bee
Roy Forbes – Here Comes My Girl
Birds of Chicago – Stop Draggin' My Heart Around
Ensemble unplugged – You Don't Know How It Feels