The Public launch and first open house of the historic Blue Cabin Floating Artist Residency will take place on Sunday, Aug. 25 at the Plaza of Nations in False Creek.
The year-long inaugural program, Skeins: Weaving on the Foreshore, will explore Coast Salish weaving practices and feature three research and residency periods by Angela George (Squamish/Tsleil-Waututh), Janice George and Buddy Joseph (Squamish) and Debra Sparrow (Musqueam). Australian Indigenous artist/activist Vicki Couzens (Gunditjmara) will be the first international artist-in-residence from Sept. 15 to Oct. 31, presented in partnership with Australia Council for the Arts.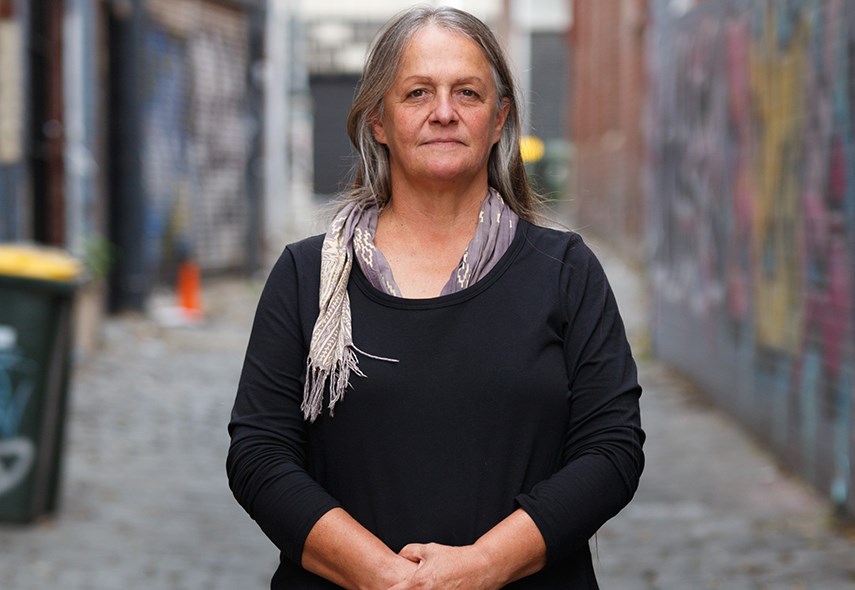 "The Blue Cabin is a culturally and historically significant work of architecture, and its launch in False Creek will encourage both artists and the public to appreciate the many complex histories that make up the community," says Glenn Alteen, Blue Cabin Committee Member and Program Director of grunt gallery. "The cabin – and the broader region we now call the Lower Mainland – is inextricably linked to the colonial displacement of Indigenous peoples. As a heritage-focused project, one of our core values is to reflect and engage with the stories of the traditional owners of these lands: the Musqueam, Squamish, and Tsleil-Waututh Nations. Master weaver Buddy Joseph considers weaving a catalyst that entwines language, storytelling, and ceremony; we curated the inaugural program to pay our respects while bringing together diverse publics. As a floating structure, the Blue Cabin provides a new way for artists and the public to look at the city – from the water."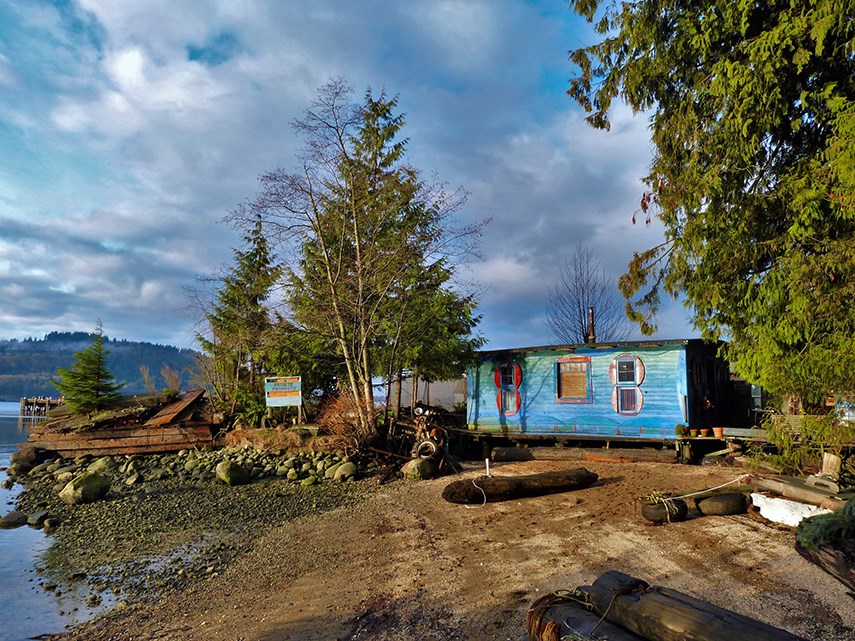 The August 25 public launch will highlight the Blue Cabin Floating Artist Residency's first season of programming as well as tours of the facility, including the interiors of the Blue Cabin studio and the newly constructed sustainable deckhouse, every 15 minutes from 11:30 a.m. – 5:30 p.m. Participants will be limited to 20 people per tour and will be first come, first served. Additional open house dates will be announced at the public launch. Mr. Bannock Indigenous Cuisine and Rico n' Lalo All Natural Frozen Bars will be on-site serving food and refreshments.
Skeins: Weaving on the Foreshore will feature the following artists-in-residence:
– Vicki Couzens (Sept.15 – Oct. 31)
– Angela George (Nov. 15 – Jan. 15, 2020)
– Skwetsimeltxw Willard "Buddy" Joseph and Chepximiya Siyam Chief Janice George (Feb. 15 – March 31, 2020)
– Debra Sparrow (April 15 – May 31, 2020)