If you were to peel back enough layers of a place, even somewhere like little old North Vancouver, you'd likely find all kinds of neat stuff just waiting below the surface.
In Eve Lazarus's new book, the local author has done the digging.
In a slight deviation from her last few books, such as Cold Case Vancouver or Blood, Sweat and Fear, which mined the region's depths in search of tales of murder, mayhem and the macabre, Vancouver Exposed carves more space for humour and fun. It's a nostalgic romp through Vancouver's past that digs up eccentric tales and little oddities, presenting them as a love letter to our weird history.
And Lazarus, who's lived on the North Shore for more than 20 years, has made sure to include a whole section dedicated to North Vancouver.
For example, did you know that North Vancouver once hosted the World Belly Flop and Cannonball Diving Championship?
The story, which is outlined better in Lazarus's new book, goes like this: In the 1970s, reporter-turned-PR stuntman Tom Butler had the grand idea to promote the opening of Vancouver's new Bayshore Hotel with a belly flop competition. And yes, it was exactly what it sounded like – entrants would jump from a tall vantage point and flop into the hotel's swimming pool. They were judged on their landing. That first year, pro wrestler Andre the Giant was crowned the winner.
After 1976, the annual competition moved to the Coach House Inn in North Vancouver, drawing in thousands of spectators and partcipants from across the world. The event was covered by NBC and at one point, former U.S. president Jimmy Carter's brother, Billy Carter, was a competition judge for some reason.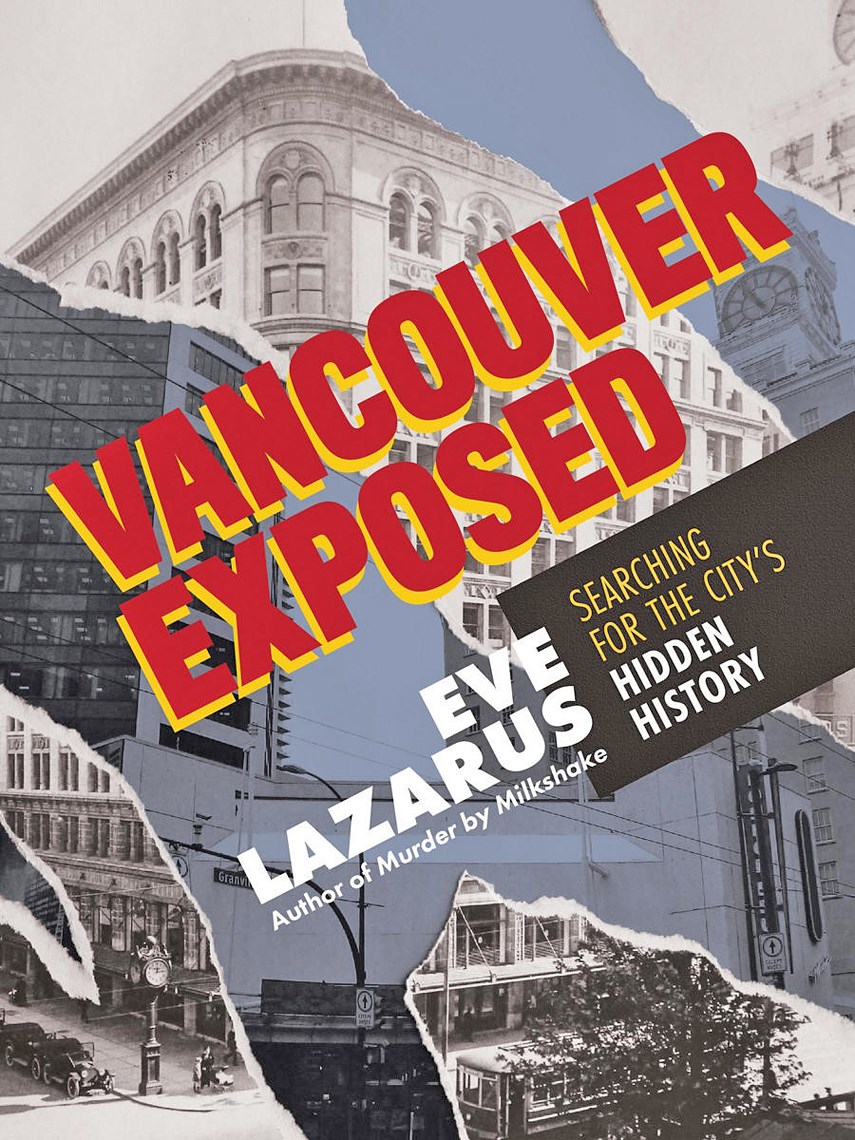 Lazarus first learned about this awesome event after coming across the spectacular 1979 photo of a man, who went by the name Kamikaze Bill, leaping from a hot air balloon into the Coach House pool.
"It breaks every kind of safety regulation you can imagine. Can you imagine a man belly flopping out of a hot air balloon into a swimming pool?" says Lazarus.
And the wild part? Kamikaze Bill didn't even end up taking the first-place prize that year. That honour instead went to Christy Russell, a legendary 450-pound stripper who went by the stage name Big Fannie Annie, according to Lazarus.
"I think we've got such a fascinating, interesting, quirky history – and I have so much fun writing some of these posts. The ones I loved writing the most were the ones that really resonated with people," says Lazarus.
Vancouver Exposed was inspired by Lazarus's own popular blog, which is celebrating its 10th anniversary.
She was moved to start writing the blog after the publication of her first book, At Home With History, in 2007.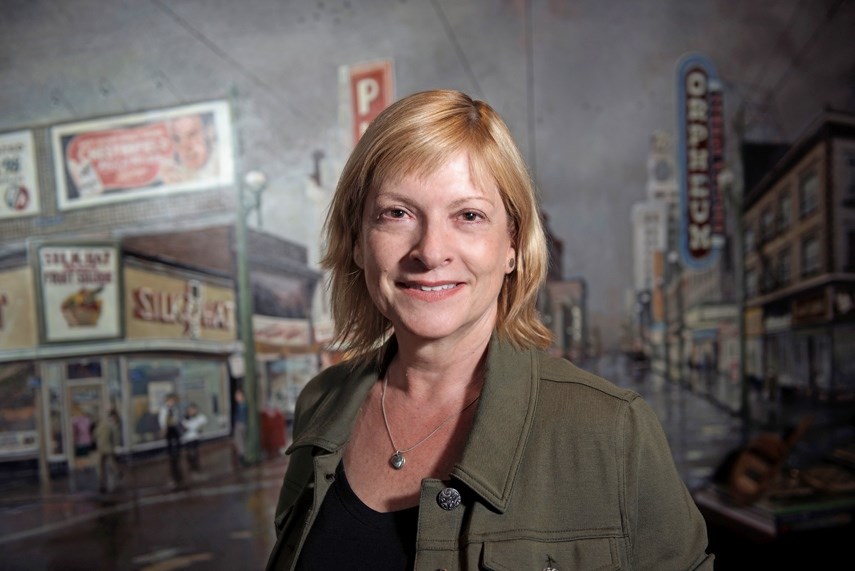 That book looked at some of the seedier aspects and dark underbelly of Vancouver's history. But despite all the tales of bootleggers, brothel owners and corrupt cops, she received countless notes from people who wanted to add their own name and family history to the conversation.
"After the book people would send me things or they'd send me a note, saying 'Oh my god, my great uncle Fred was a bootlegger,' or 'Granny was a brothel owner,'" she says. "I started blogging mainly so I could add to the stories from At Home With History."
It was personal history from the ground up, not academic history, that Lazarus was blogging about – stories inspired by photographs, rumours and epic family secrets.
Hundreds of blog posts later, including many based on the North Shore, Lazarus and her publisher decided to convert that concept into book form. Many of her previous blog entries have been re-written and updated for inclusion in the book.
"It's not a chronological book. I wanted people to be just able to pick up a page, any page, and start reading," she says.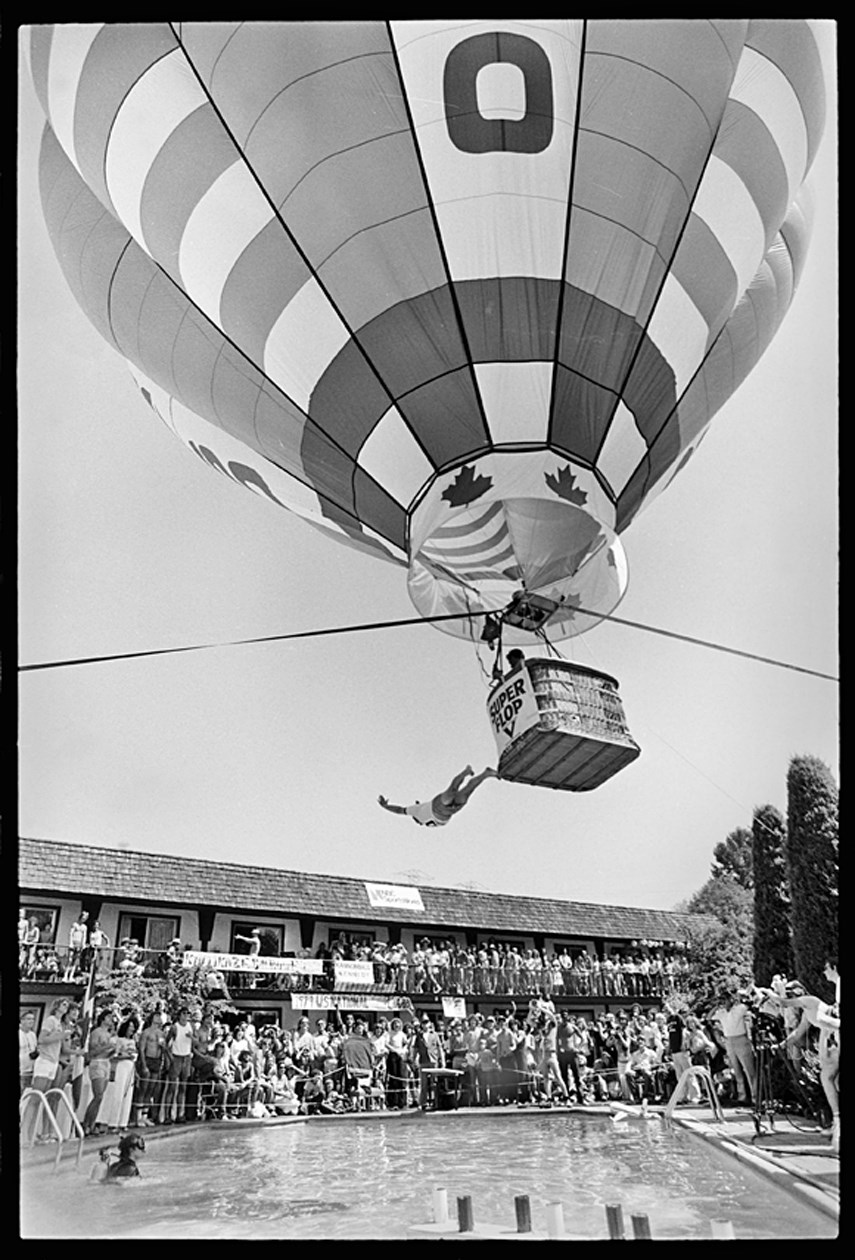 And the behind-the-scenes story of Kamikaze Bill? That came to her after blogging about the photo a few years ago, which lead to Bill's son getting in touch with her, explains Lazarus.
"He remembers the belly flop and he remembers his dad – who was a logger in Bellingham –stuffing these weights in his t-shirt because you had to be 250 pounds to compete in this contest," she notes.
Vancouver Exposed also features other awesome deviations, first inspired by Lazarus's blog, into the North Shore's past and present, such as when she discovered a model of a proposed twinned version of Lions Gate Bridge stationed at North Vancouver Museum and Archives, or her experience learning about Canada's oldest nudist club – which happens to be at the top of Mountain Highway in North Vancouver.
But the book's not only an entertaining and irreverent look into Vancouver's past. Lazarus still peppers little-known tales of unsolved crimes and violations of rights that still have lasting impacts to this day across all of Metro Vancouver.
For Lazarus, one of those stories is of the former St. Paul's Indian Residential School on Keith Road.
"I shouldn't be shocked, but I was shocked by that. Mainly because I knew nothing about it, it just sort of seemed buried in history," she says. "A lot of the theme is that – then and now. That was really important, just to show the evolution. … I just wanted to show how we change things."
In lieu of doing a formal book launch for Vancouver Exposed, Lazarus has planned a series of Facebook live events where she'll be reading excerpts from the book next month.
Visit Lazarus's website or follow her on Facebook for more information.