Terrifying images serve as staples of the horror film history canon. It's hard to forget the pale-faced mystery man from David Lynch's "Lost Highway," or Pennywise the Dancing Clown luring children into his beastly clutches with his coloUrful balloons.
From the menacing statue of demon Pazuzu in 1976's "The Exorcist" to Patrick Bateman raising his ax over his coworker Paul Allen in 2000's "American Psycho," horror imagery serves as a cornerstone to the genre.
Yes, it's easy for a seasoned horror fan or any casual viewer to distinguish an iconic horror film from its most-popularized frame, such as the shower scene in "Psycho." But how about being able to name a horror film based on a random scene from the movie?
Stacker created a quiz based on 25 iconic movies across the horror film genre, selecting scenes from each one that run the gamut from a stumper to a near-giveaway in order to keep the difficulty of the quiz balanced and to challenge casual horror lovers and cinephiles alike. If you consider yourself to be a film expert, let alone a horror expert, then identifying all 25 of these films should be a cinch—right?
The films chosen for this quiz range broadly in year, subgenre, and style, from the 1920s all the way up 2017 and running the gamut from sci-fi to slasher flicks. Clue sides include hints—pertaining to cast, crew, characters, plot, popular and critical reception, awards, cultural legacy, and box office stats—to help the reader discern scenes.
Keep reading to see if you can guess which iconic horror movie the following frames are from.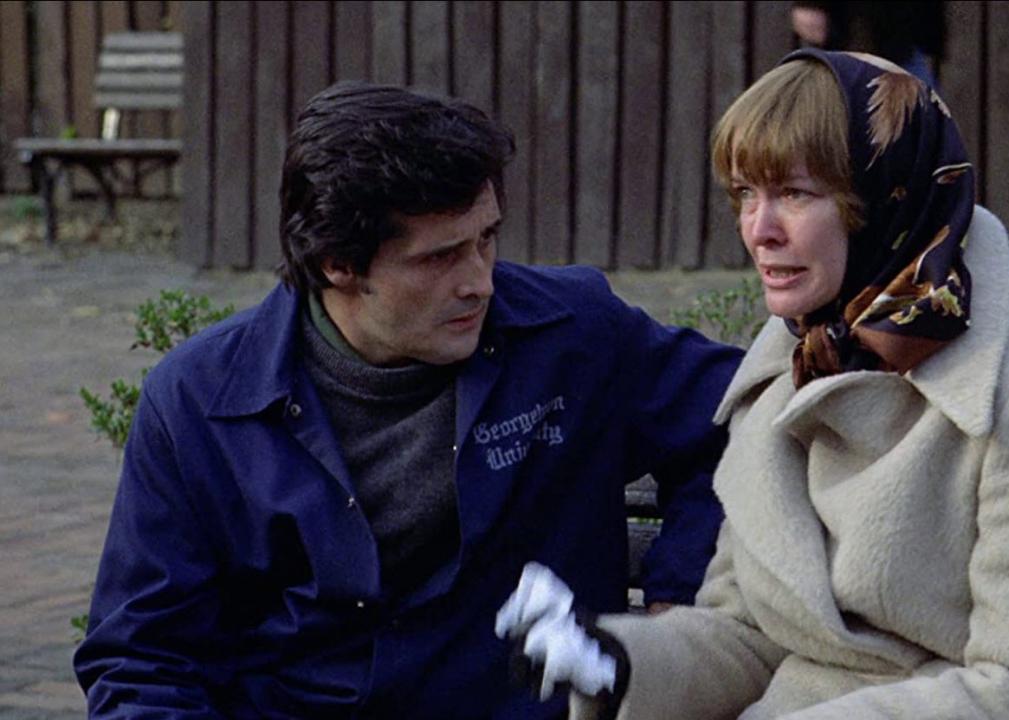 Warner Bros
Scene #1
Chris MacNeil (Sharon Gless) consults Father Damien Karras (Jason Miller) about the horrors that have taken over her once-peaceful Georgetown home in this classic 1973 horror film. Though controversial at the time for its violence, sexual content, and crude language, it became the first horror film to be nominated for the Academy Award for Best Picture.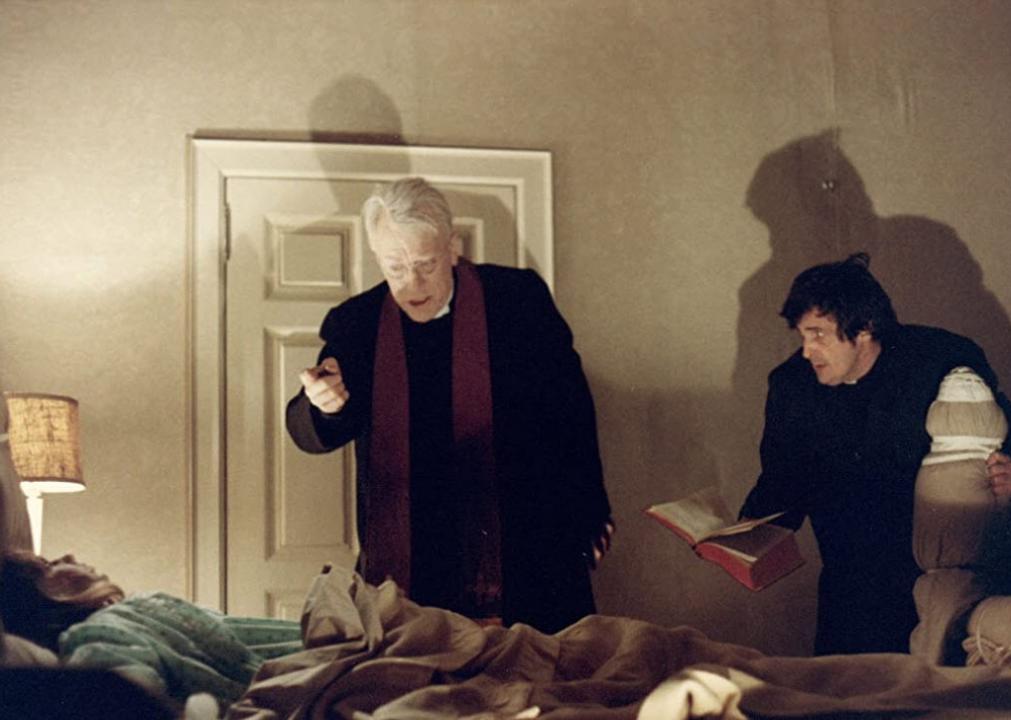 Warner Bros
The Exorcist
Father Karras eventually comes to the home of Chris MacNeil to help her rid her young daughter Regan (Linda Blair) of possession by the foul demon Pazuzu. Rumored to have caused people to vomit or faint during screenings, the controversies surrounding "The Exorcist" only served to ensure the film's success and cement its status as one of the most iconic and influential films of all time.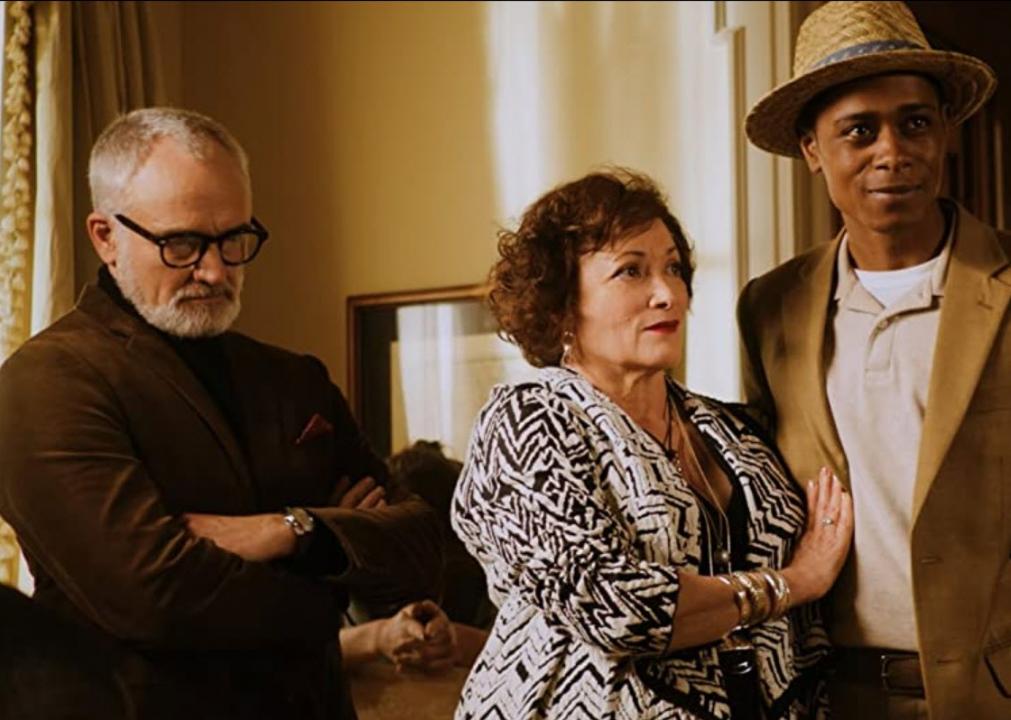 Universal Pictures
Scene #2
The intense episode preceding this scene saw Andre Logan King (at right, played Lakeith Stanfield) go into a seizure-like episode—or was it something more? This critically acclaimed and commercially successful horror film won Best Original Screenplay at the 90th Academy Awards and was praised for its timely themes and social commentary.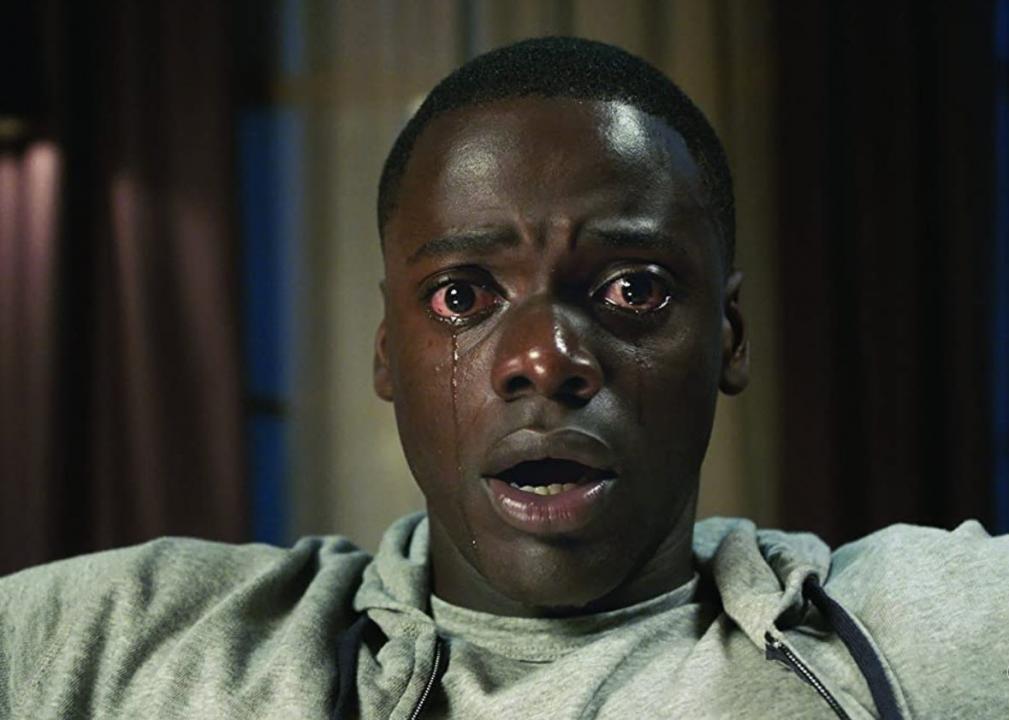 Universal Pictures
Get Out
Logan King recognizes Chris Washington (Daniel Kaluuya) at a gathering being thrown by Dean Armitage (Bradley Whitford) and his family, and urges Chris to escape after a camera flash momentarily throws Logan out of his unending trance. In this scene, Logan and his wife (Singer) falsely assure Chris that the episode was nothing more than a seizure. The film was the directorial debut of comedian Jordan Peele.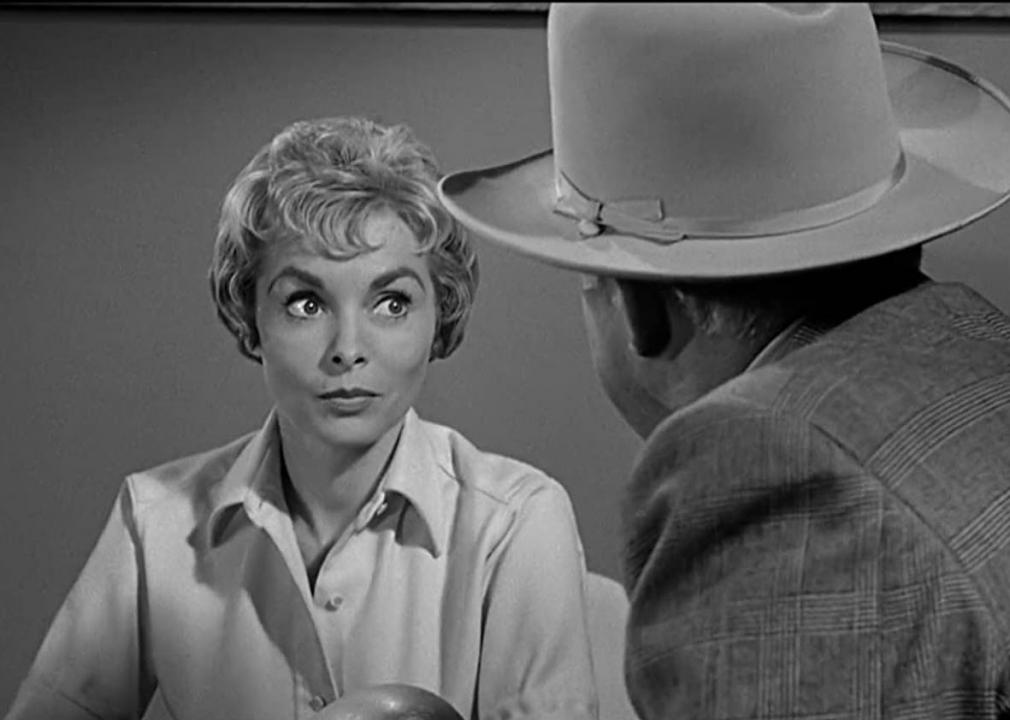 Shamley Productionsu
Scene #3
The payment left by this fedora-donning client allows the real estate secretary pictured (played by Janet Leigh) to make off with the money in the hopes of helping to pay off her lover's debts so the two can get married. Her escape is hindered by a stop at a motel, which harbors a friendly face and dark secrets, in this famous horror film from 1960.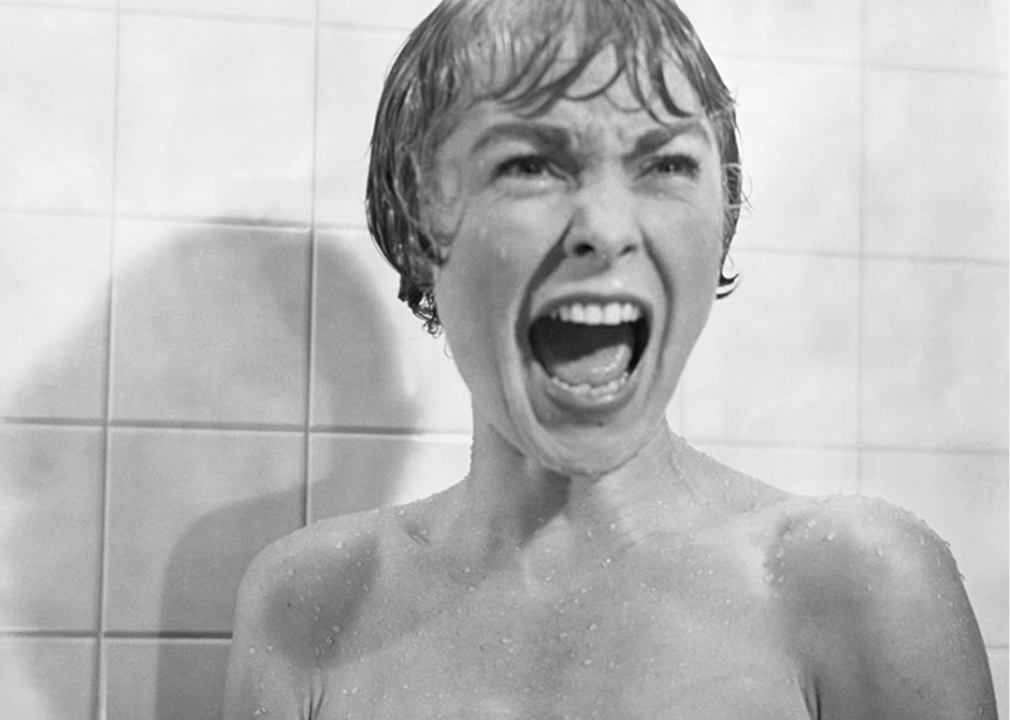 Shamley Productions
Psycho
Alfred Hitchcock's "Psycho," initially controversial and met with an iffy critical reception, was nominated for four Academy Awards including Best Director. Its memorable score, villain, dialogue, tense sequences, and camerawork elevated "Psycho" to its enduring status as one of the greatest films of all time. The film spurred sequels and spinoffs, including the successful A&E series "Bates Motel."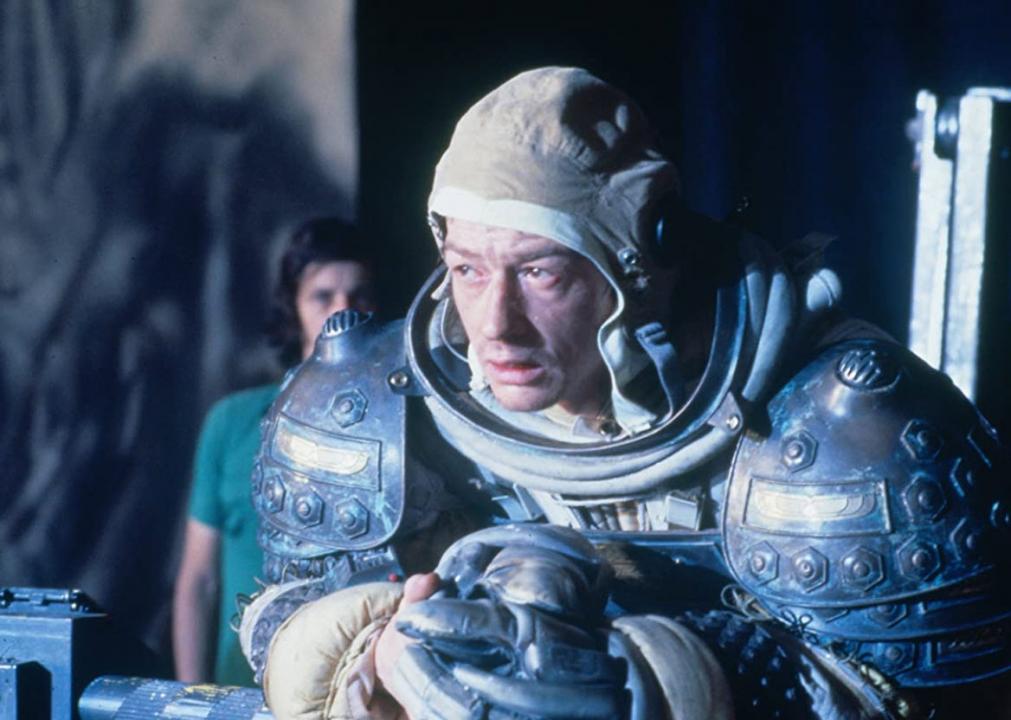 Brandywine Productions
Scene #4
In this scene, Kane (John Hurt) sets out to investigate an abandoned ship that sent a distress signal, only to discover something horrible. The film was a critical and box office success and prompted three sequels, two prequels, and two spinoff films.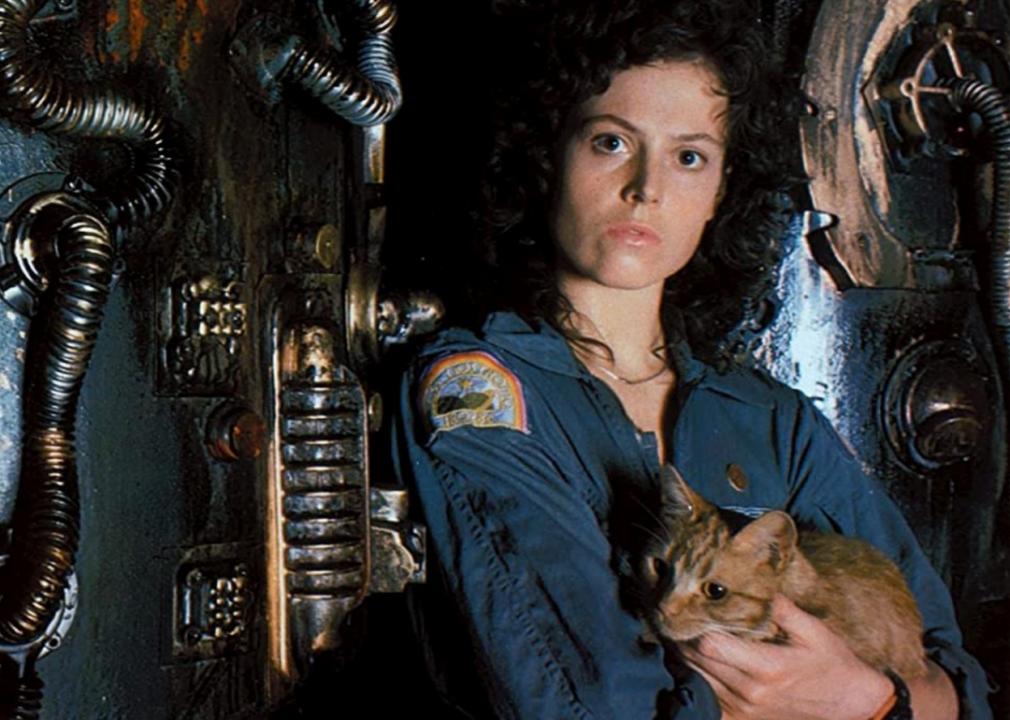 Brandywine Productions
Alien
The distress signal sent to Kane's crew aboard the Nostromo awakened them from their cryogenic slumber to discover a host of untold horrors soon to plague their ship. Ridley Scott's "Alien" won the Oscar for Best Visual Effects and launched the career of lead actor Sigourney Weaver in her role as Ellen Ripley.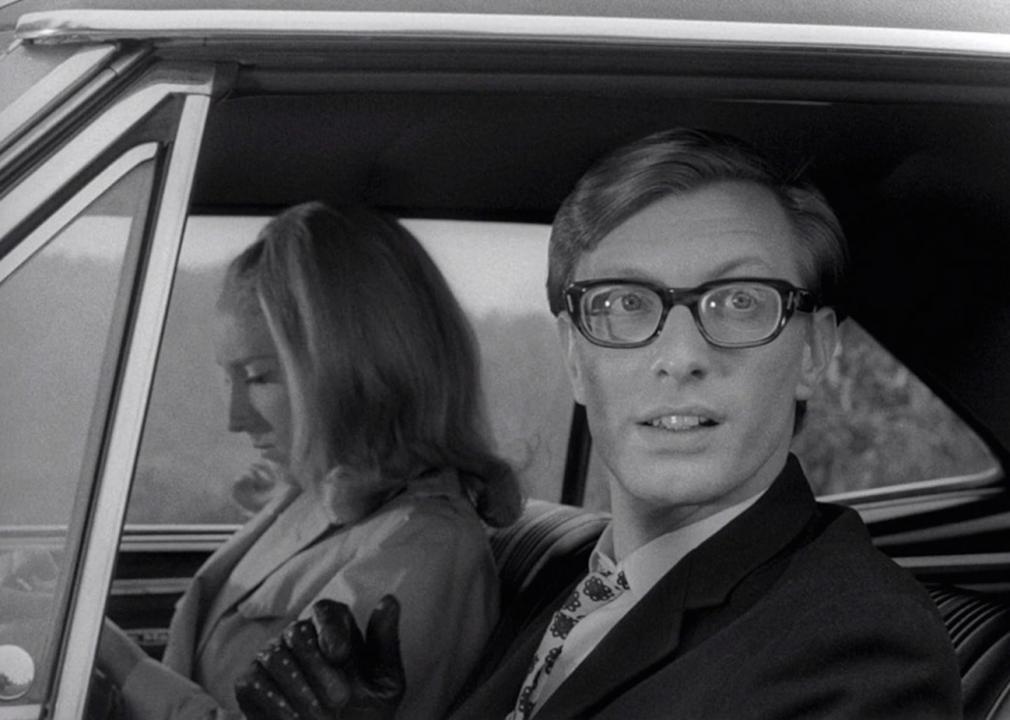 Image Ten
Scene #5
Barbra (Judith O'Dea) and her brother Johnny (Russell Streiner) head to a cemetery to visit the grave of their deceased father, but it turns out they're not alone. Directed by George Romero, this 1968 horror film influenced an entire subgenre and served as a jumping-off point for a new kind of monster that has been iterated on and further popularized to this day.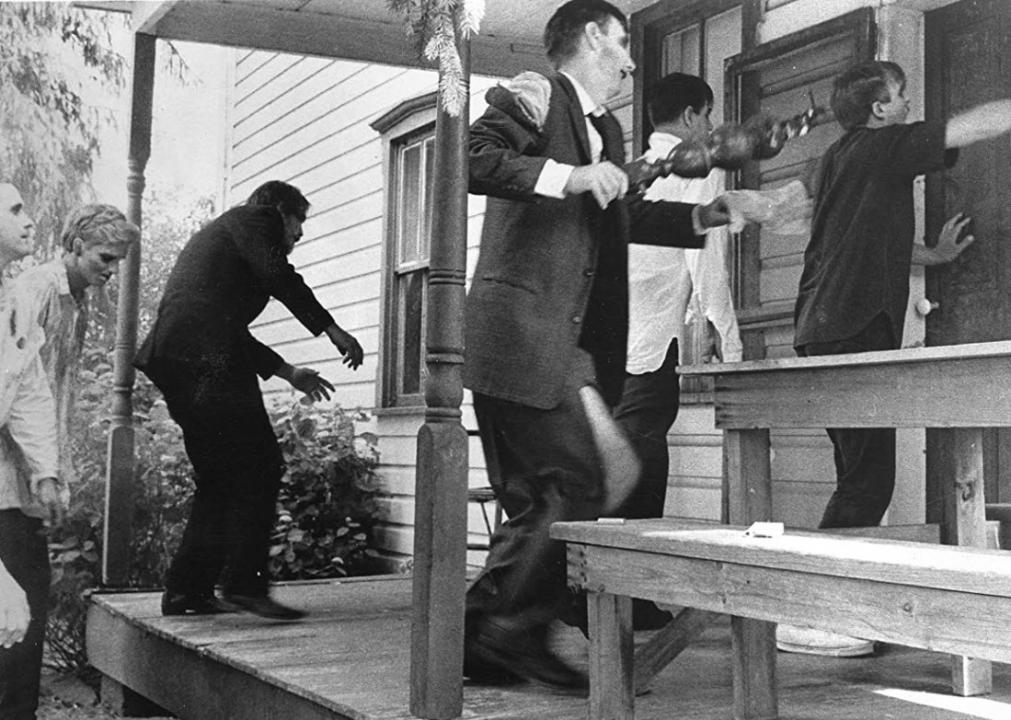 Image Ten
Night of the Living Dead
An otherwise mundane trip to rural Pennsylvania turns into an all-out horror show when a dazed stranger begins attacking two siblings for no discernible reason in "Night of the Living Dead." The film was heavily criticized upon release for its gore, but has since become one of the most iconic and influential horror films of all time. It spurred an entire "Night of the Living Dead" series, which continued until 2009—though an unused screenplay written by the late Romero is intended to be produced eventually.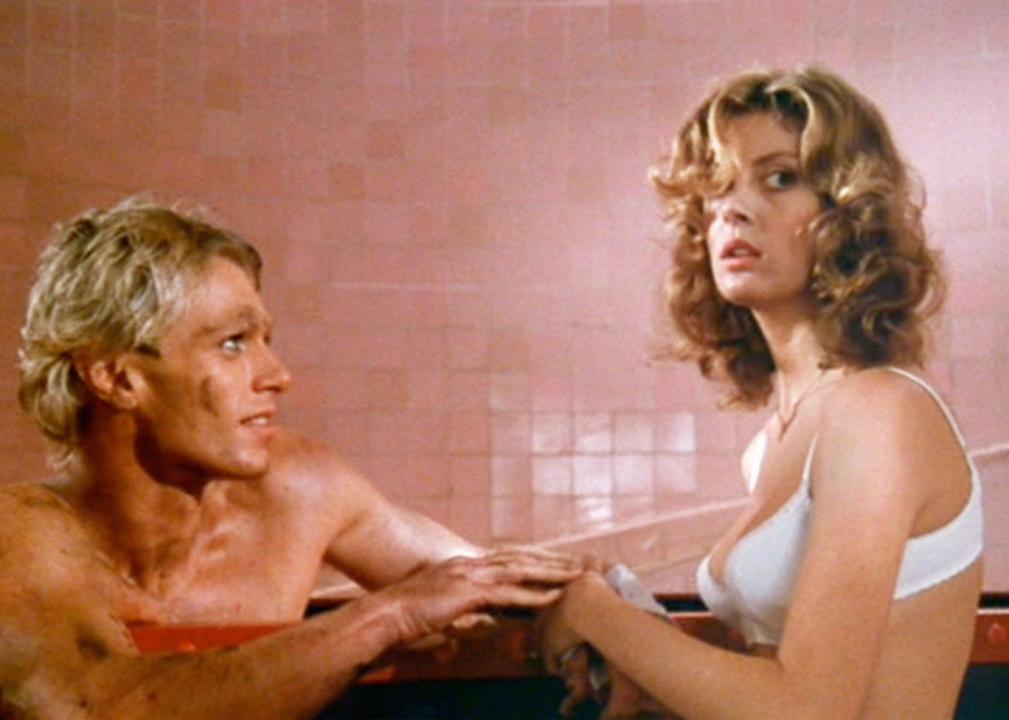 Twentieth Century Fox
Scene #6
Innocent and pure Janet Weiss (Susan Sarandon) ogles the perfectly-created specimen of a man (Peter Hinwood) that stands before her, finding it hard not to give into urges that gnaw at her. But this handsome man was not created for her, he was created for the master of the bizarre mansion Janet and her new husband Brad (Barry Bostwick) had the misfortune of stumbling upon in this cult classic.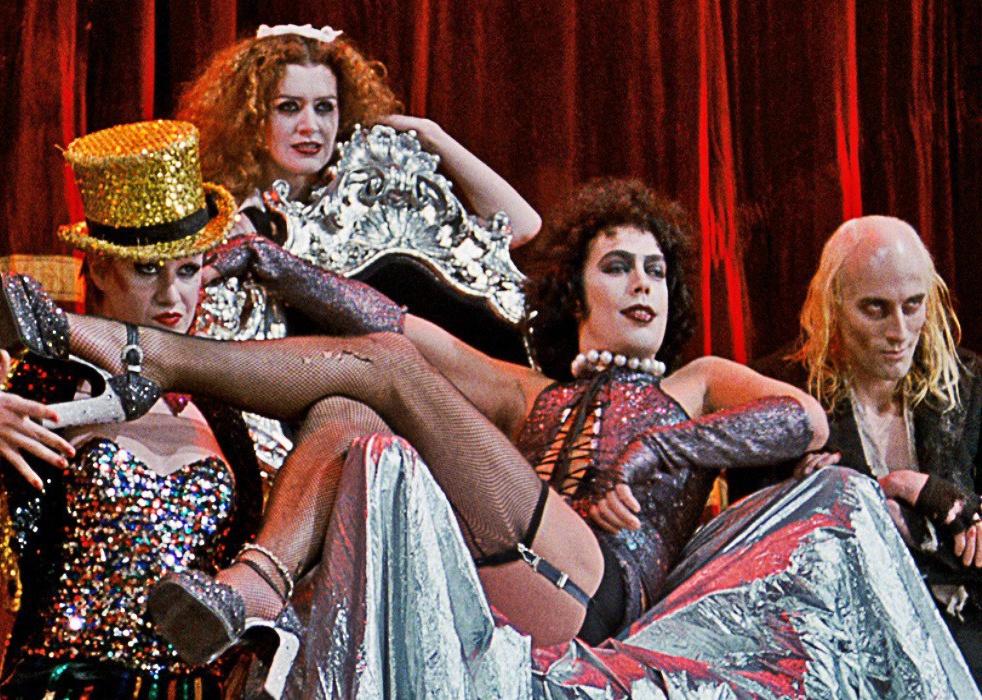 Twentieth Century Fox
The Rocky Horror Picture Show
Largely panned upon its release, "The Rocky Horror Picture Show" became popularized via audience participation screenings in 1976 at New York City's Waverly Theater, Since then, the comedy-horror flick has become something of a phenomenon. "Rocky Horror" has enjoyed a longstanding legacy not only in the realm of enduring live theatre productions but in fashion trends, the LGBTQ+ community, and popular culture.
Kelly/Jordan Enterprises
Scene #7
This 1973 vampire film follows anthropologist Dr. Hess Green (Duane Jones) as he studies a (fictional) ancient tribe of African people known as the Myrthinians who drank human blood. Here, a sequence involving a group of assumed Myrthinian people play a pivotal role in the dream Green is having.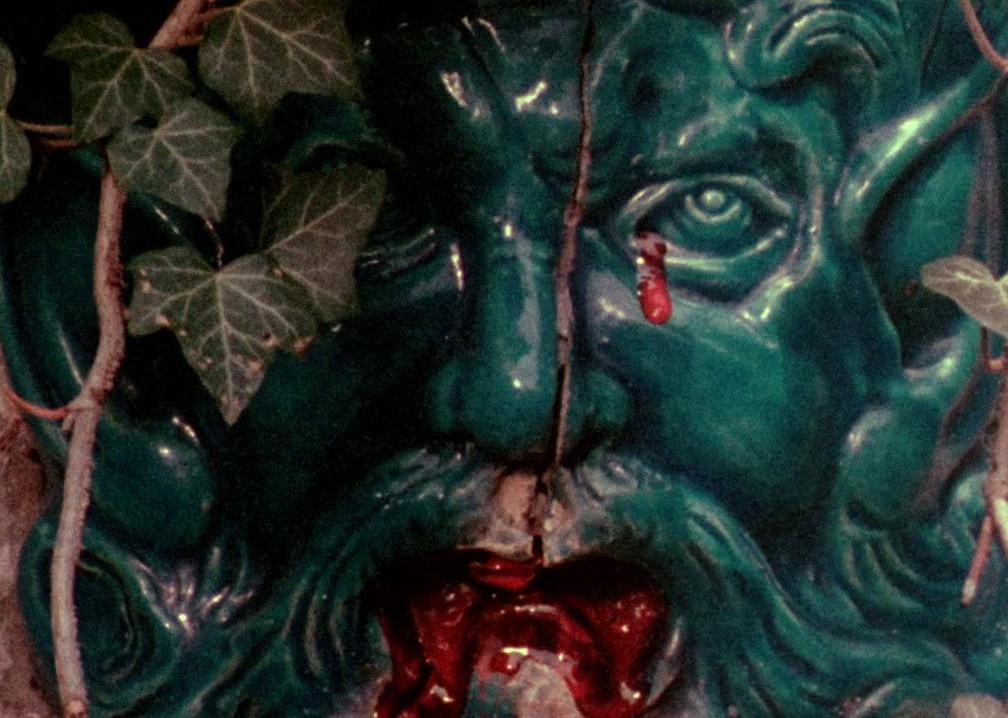 Kelly/Jordan Enterprises
Ganja & Hess
In "Ganja and Hess," a stab from an ancient dagger turns Dr. Green and his lover, Ganja Meda (Marlene Clark), into vampires. The film was donated to the Museum of Modern Art in New York City and is hailed as an important piece of African American cinema. "Ganja and Hess" was remade in 2014 by director Spike Lee and renamed "Da Sweet Blood of Jesus."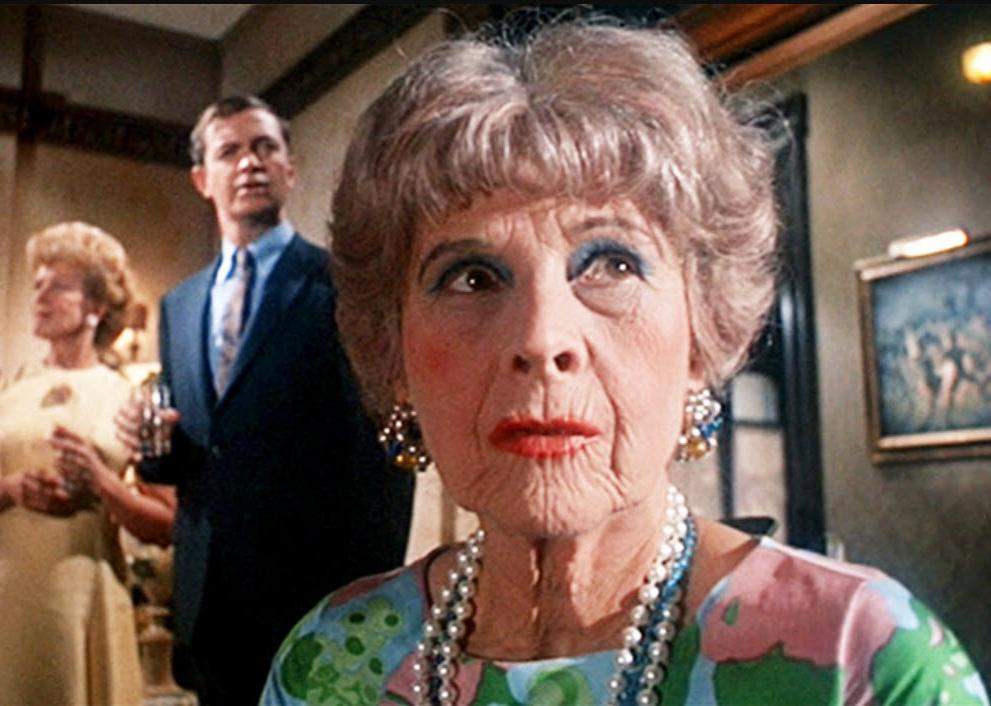 William Castle Productions
Scene #8
She might look like a sweet—if not exceedingly eccentric—old lady, but she's the farthest thing from it. Minnie Castevet (Ruth Gordon) and her husband Roman (Jason Isaacs) are next-door neighbours to a couple who just moved in and is trying to have a baby. Minnie and Roman intervene in a horrific way. Ruth Gordon won an Academy Award for Best Supporting Actress for her role.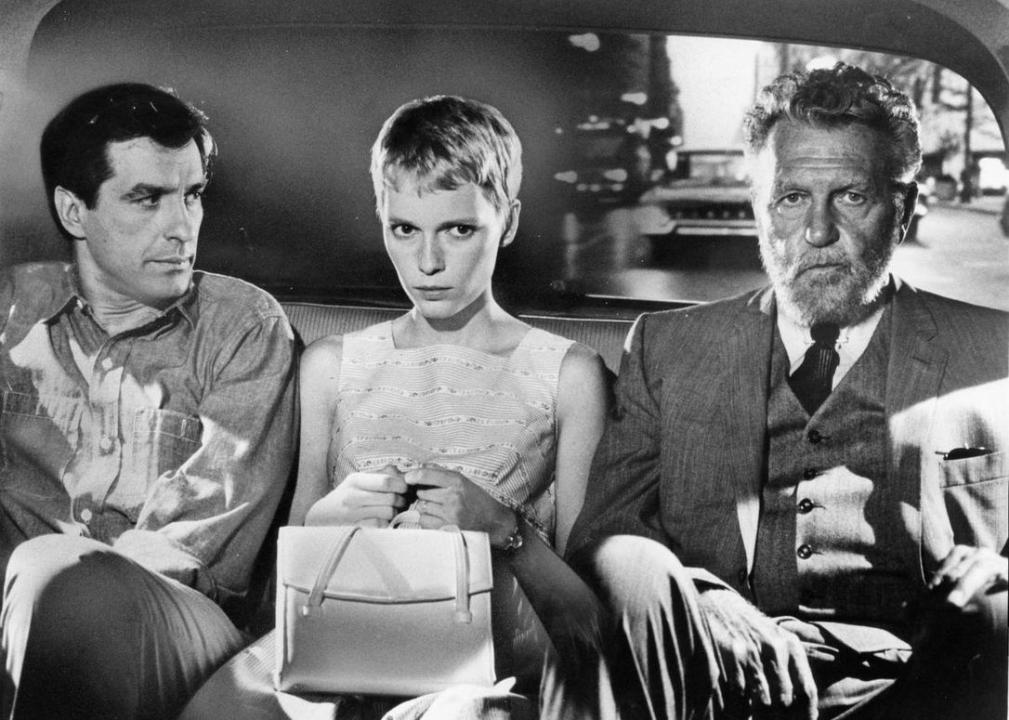 William Castle Productions
Rosemary's Baby
Mia Farrow and John Cassavettes star in this film about a woman who becomes impregnated with the seed of Satan. "Rosemary's Baby" also garnered an Academy Award nomination for its director, Roman Polanski, and it is considered to be one of the very best horror films of all time. The film received widespread acclaim from critics upon its release and is regarded as a classic, and memorable scenes are often paid homage to in pop culture.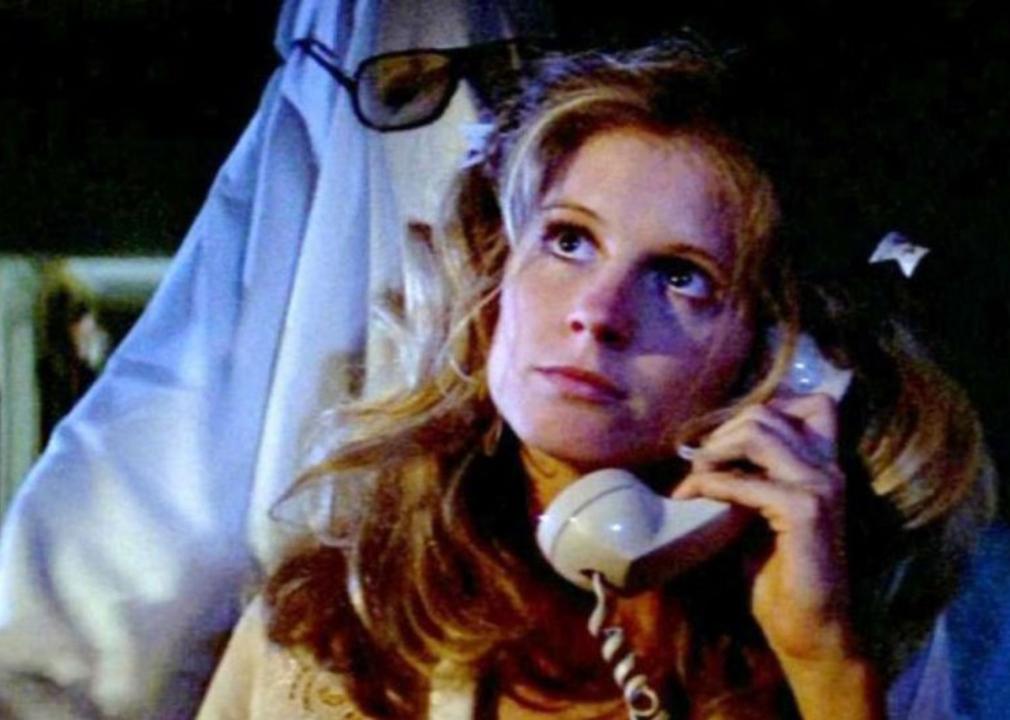 Compass International Pictures
Scene #9
Lynda (P.J. Soles) better look behind her before it's too late; and unfortunately, it already is. In this 1978 horror film, which helped to kick off the "slasher" craze, we meet one of the most recognizable horror icons of all time. The iconic piano melody that makes up the film's score was inspired by Dario Argento's "Suspiria" as well as "The Exorcist."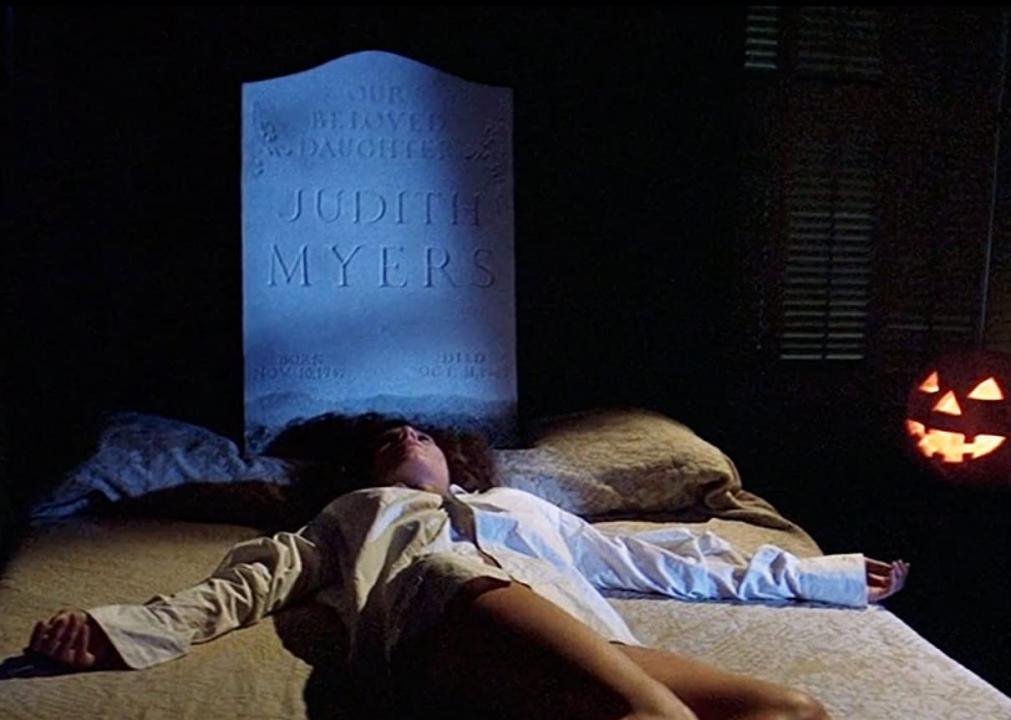 Compass International Pictures
Halloween
John Carpenter's "Halloween" spawned an enduring franchise comprised of eleven films, along with a video game and novelization. Though commercially successful upon release, shortsighted critics at the time were quick to be dismissive of the film.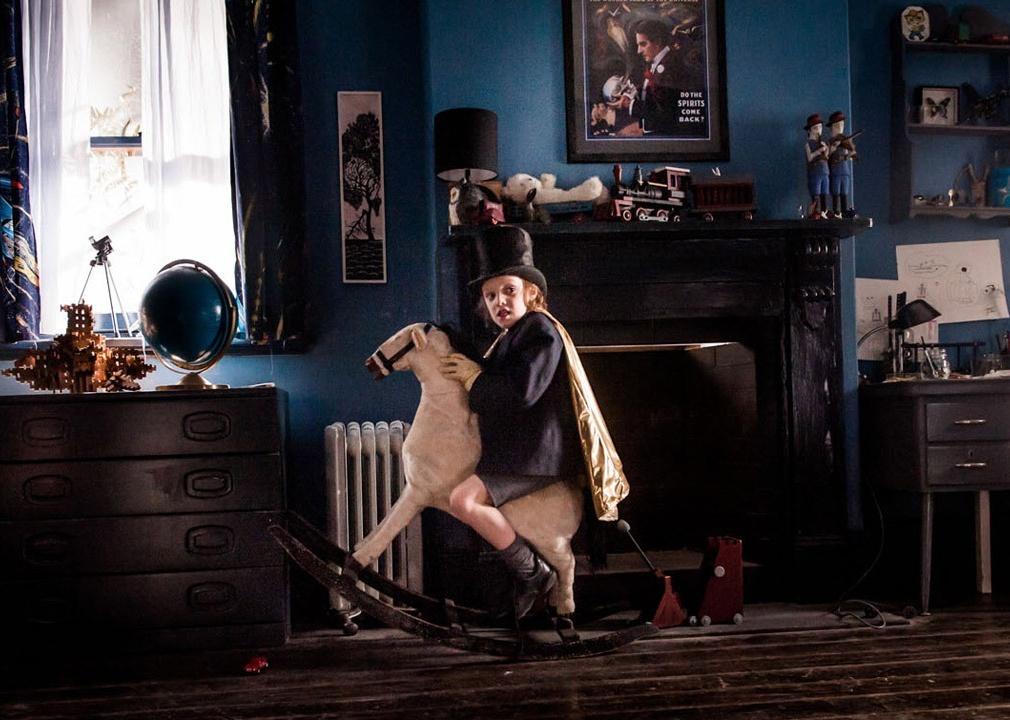 Screen Australia
Scene #10
Little Samuel Vanek (Noah Wiseman) looks eerily reminiscent here of the distinctive ghoul that's been tormenting him and his mother in this Australian horror film from 2014. The movie spurred a viral meme about the monster of the film being an LGBTQ+ icon.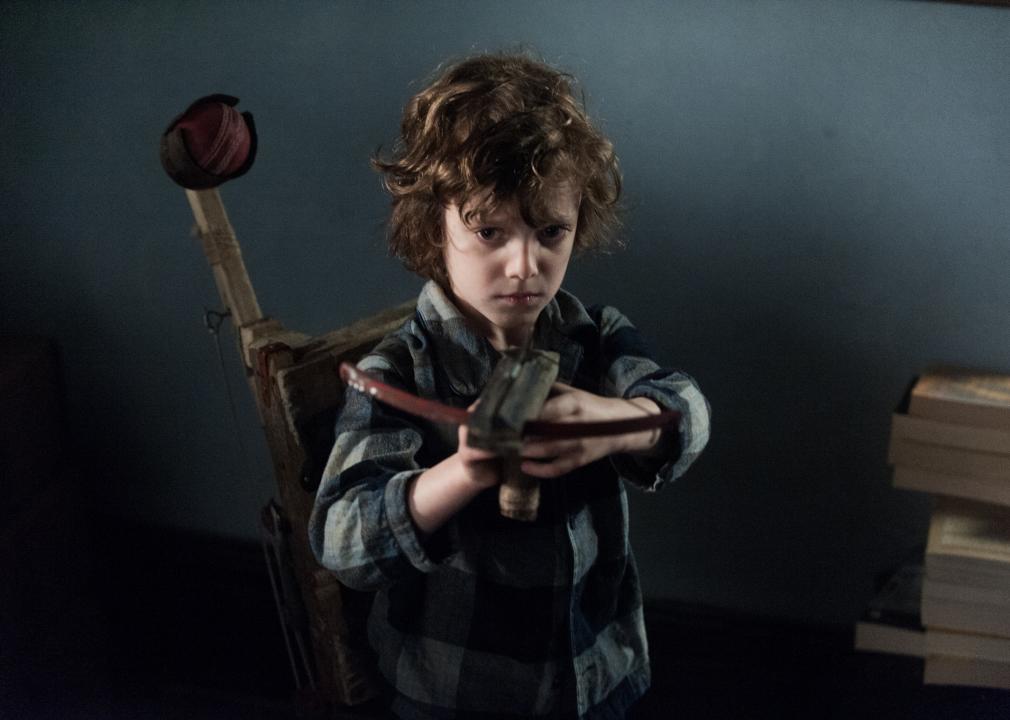 Screen Australia
The Babadook
Jennifer Kent's "The Babadook" follows a single mother and her unruly young son as they are plagued by a freakish children's book character—or, quite possibly, something more. The film garnered widespread critical acclaim, including praise from "The Exorcist" director William Friedkin.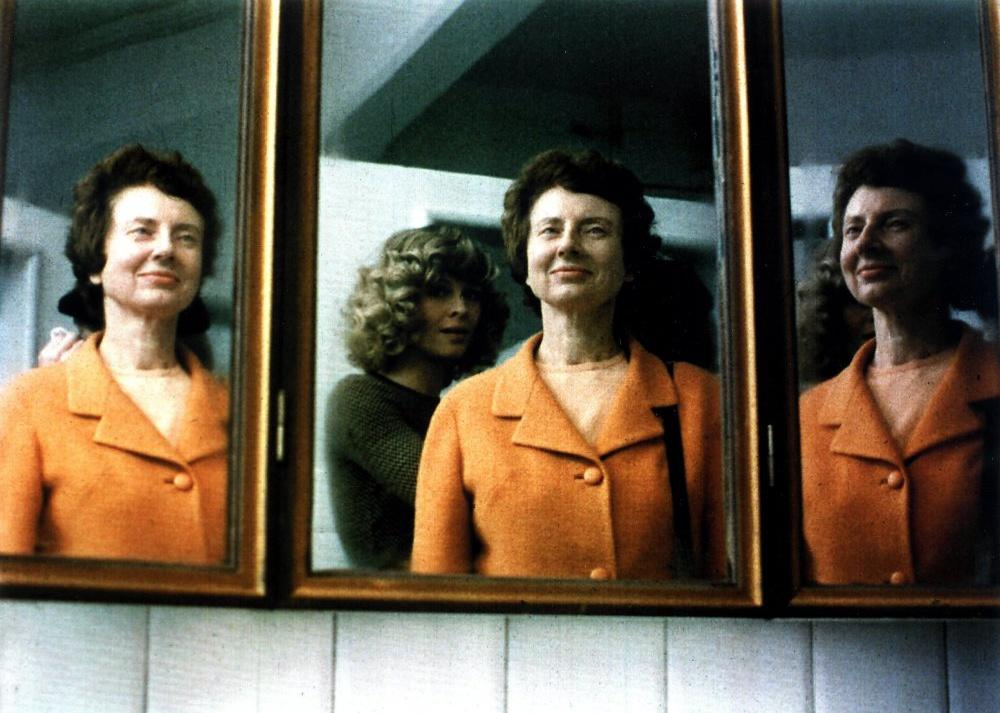 Casey Productions
Scene #11
Laura Baxter (Julie Christie ) spends time with the mysterious Heather (Hilary Mason), whose sister claims to be receiving psychic messages from the deceased young daughter of Laura and her husband John (Donald Sutherland). The occult thriller does a masterful job at addressing how couples handle loss and the psychological effects of grief.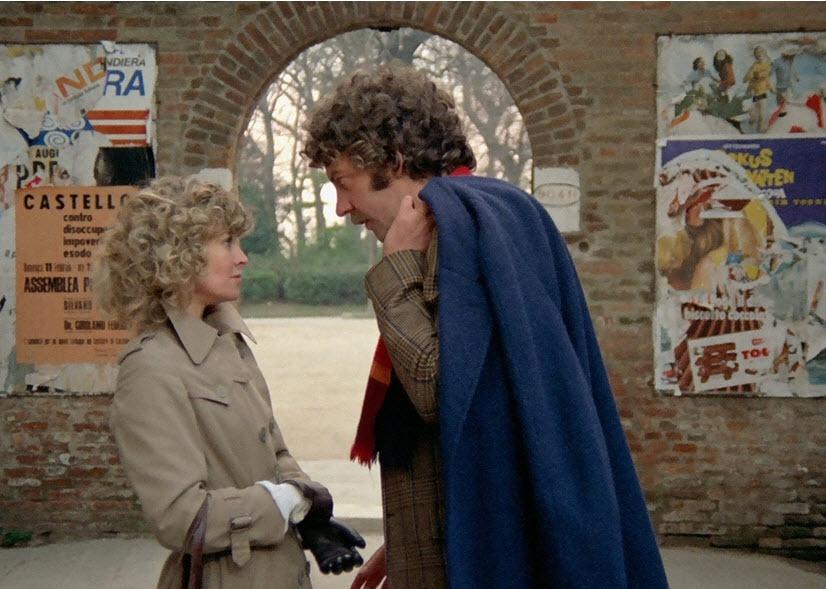 Casey Productions
Don't Look Now
"Don't Look Now" follows the grieving couple's excursion to Venice, Italy, for John's work, only to find themselves plagued by visions of their daughter and a warning from beyond the grave. The film has been praised over the years for its filmmaking, innovative editing, and unique approach to storytelling.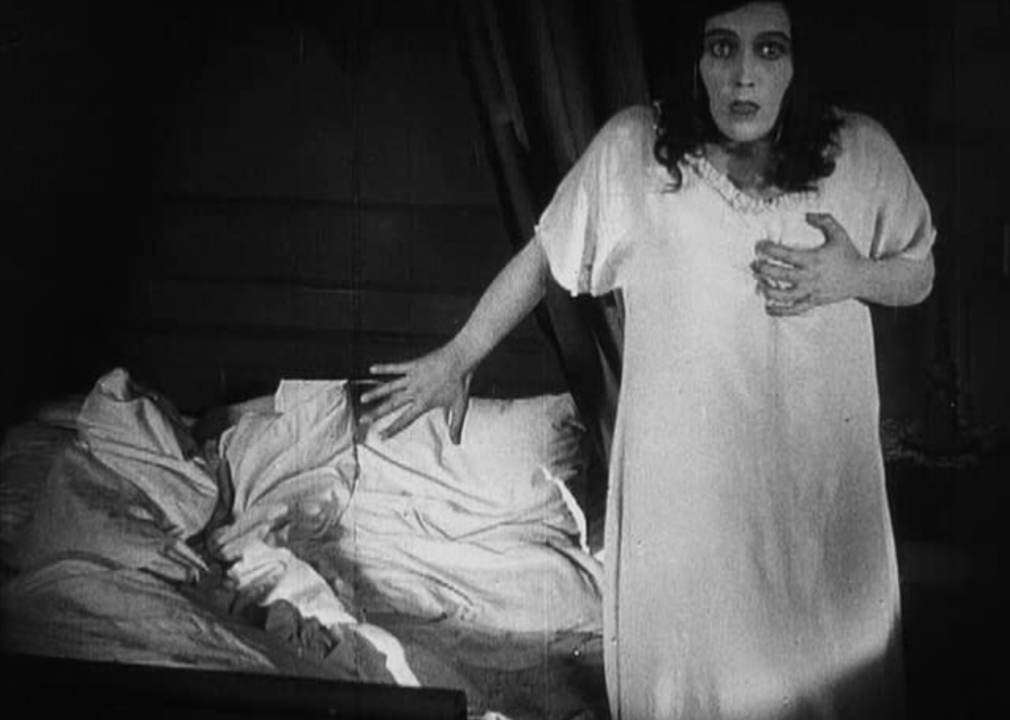 Jofa-Atelier Berlin-Johannisthal
Scene #12
Ellen Hutter (Greta Schröder) is compelled out of bed by a powerful force in this silent horror film from the German Expressionist period. Due to being based on a famed novel without authorization, the film endured copyright issues despite altering many important details.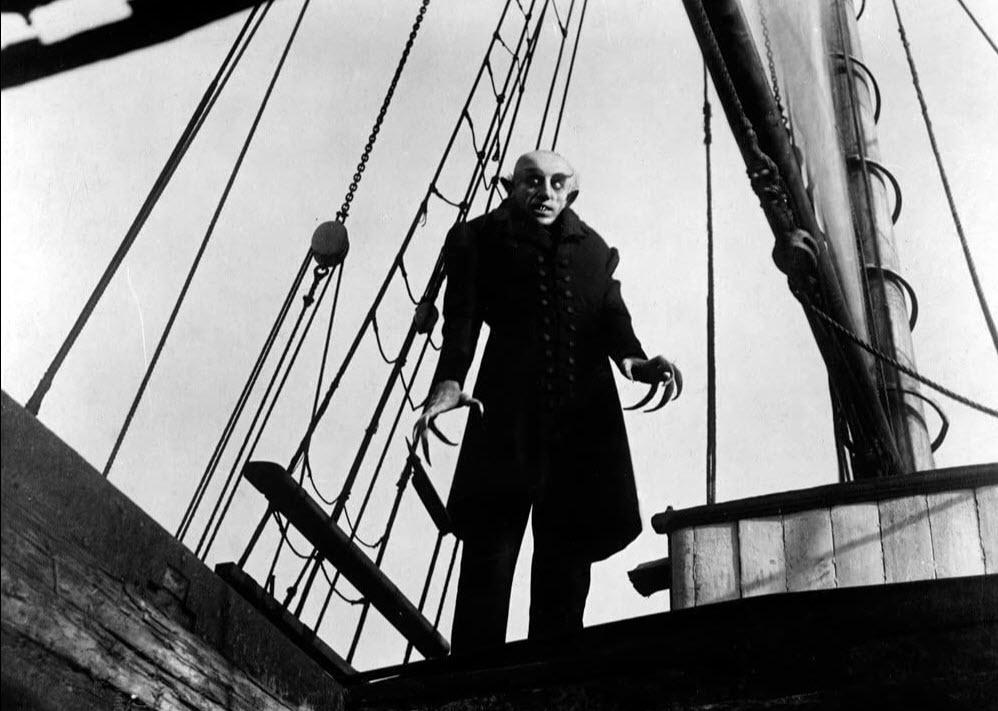 Jofa-Atelier Berlin-Johannisthal
Nosferatu
The copyright issues between "Nosferatu" and Bram Stoker's "Dracula" were so much that Stoker's heirs sued and the courts swung in their favor, forcing all copies of "Nosferatu" to be destroyed. However, a few prints were saved, allowing the film to become an enduring masterpiece of horror cinema. The film was remade by Werner Herzog in 1979 and has a remake planned by "The Witch" director Robert Eggers, details of which are up in the air.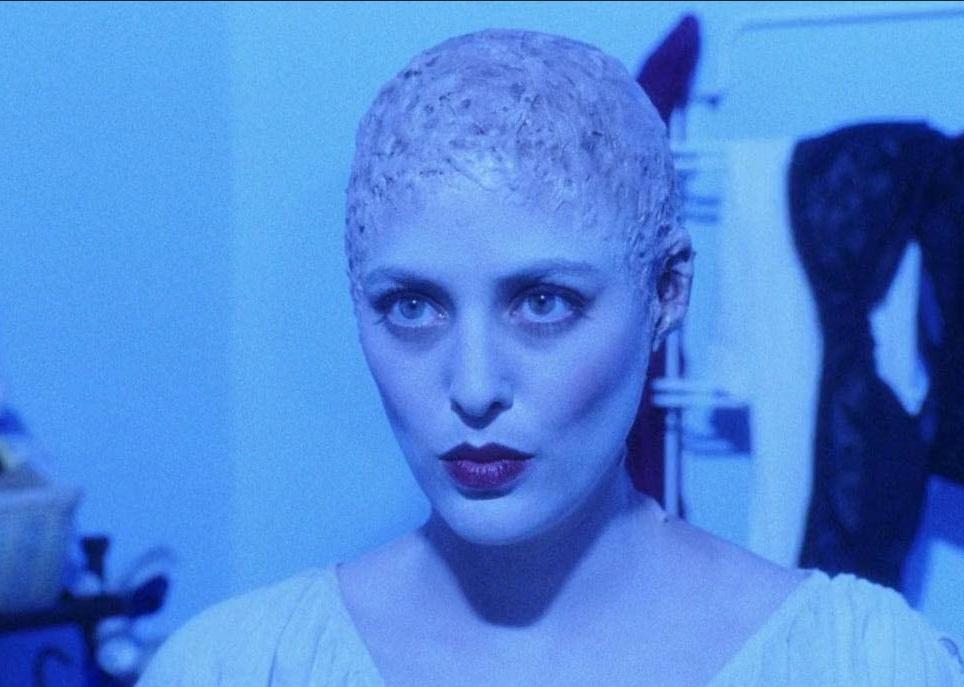 Candyman Films
Scene #13
Helen Lyle (Virginia Madsen) takes a horrific turn in this 1992 horror film. The movie stars Tony Todd as the titular urban legend boogeyman, who is summoned by repeating his name three times—similar to the myth of Bloody Mary.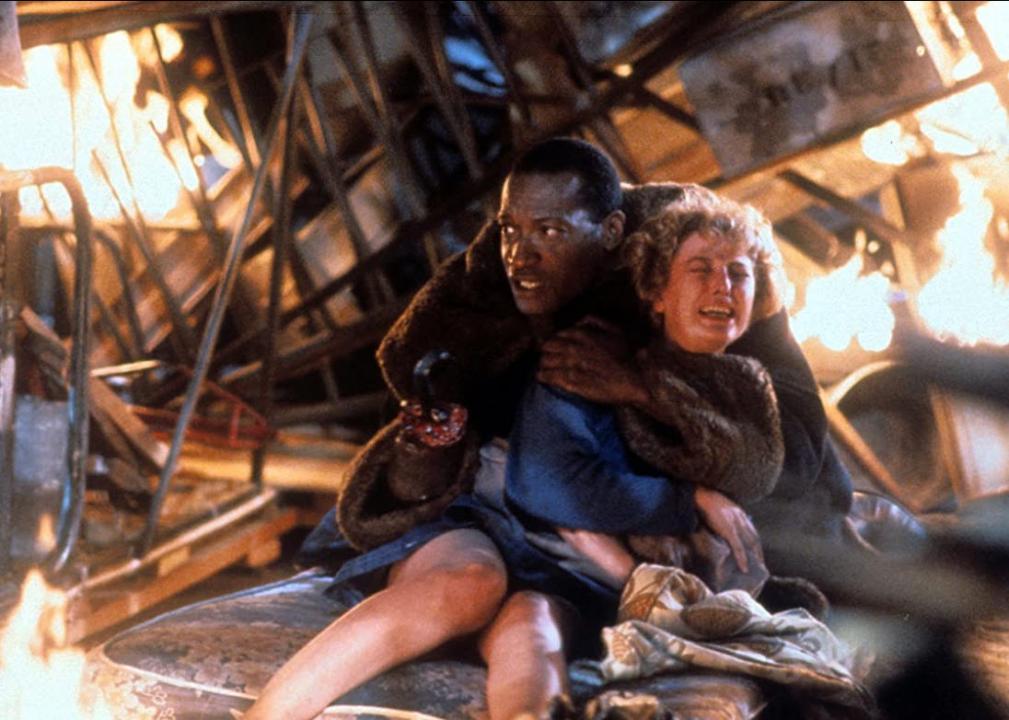 Candyman Films
Candyman
The spirit of Candyman haunts the Cabrini-Green housing project in Chicago—or so they say, as dubious Helen researches the superstition surrounding the project for graduate school. Eventually, Helen discovers there may be more to the legend than she thought. A planned spiritual sequel to the film from director Nia DaCosta was scheduled for 2020 but was pushed to 2021 due to COVID-19.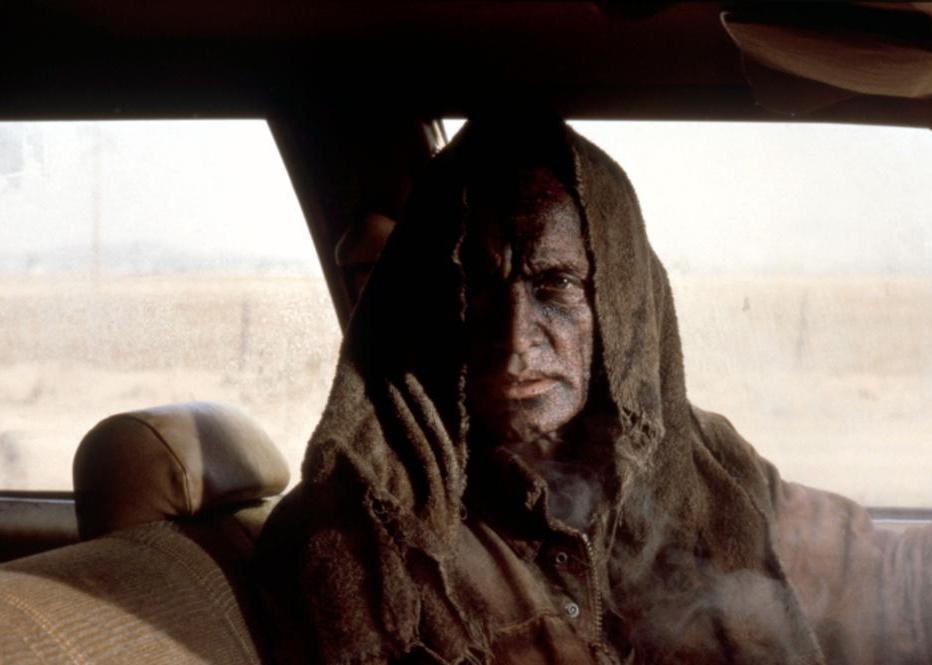 F/M
Scene #14
Jesse Hooker (Lance Henriksen), his skin burned and blackened by the sun, stares on in Kathryn Bigelow's acclaimed 1987 neo-Western horror film. The film was well-received by critics but performed poorly at the box office, though it has since gained a strong cult following.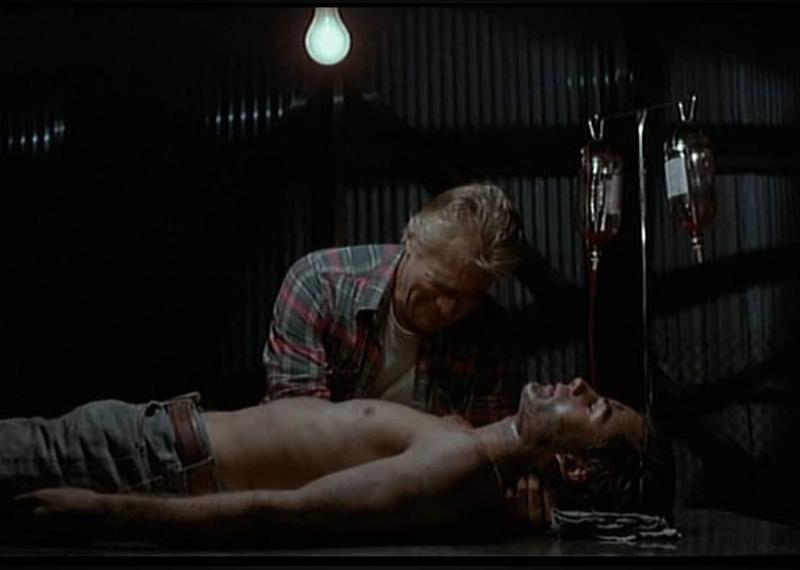 F/M
Near Dark
"Near Dark" centres on a cowboy who gets caught up in a gang of vampires when he falls for one that bites him. The film stars Bill Paxton, Henriksen, Adrian Pasdar, and Jenny Wright, and features a cameo from director James Cameron (who later married Bigelow). A remake was planned but got scrapped due to similarities to the then-upcoming "Twilight" adaptation.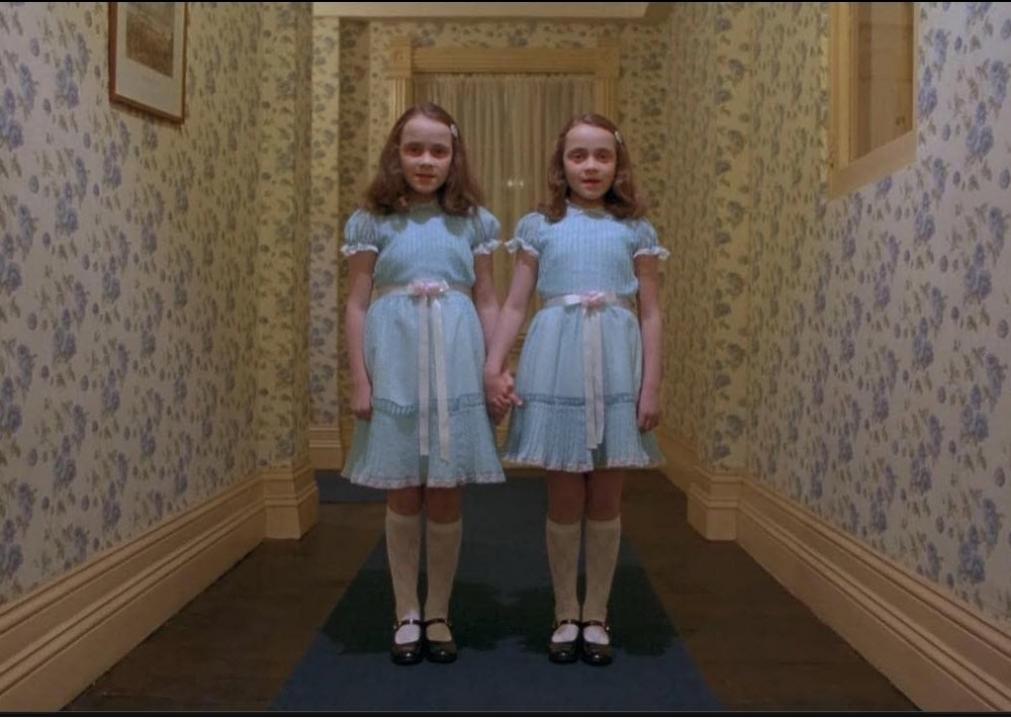 Warner Bros
Scene #15
Anyone who recognizes this scene is likely to also hear in their mind the whispered words, "Come play with us, Danny." Though famously detested by the author of the novel the film is based on, this iconic 1980 horror film cemented itself as a cinema classic, one that continues to baffle audiences and critics to this day due to its convoluted and ambiguous symbolism.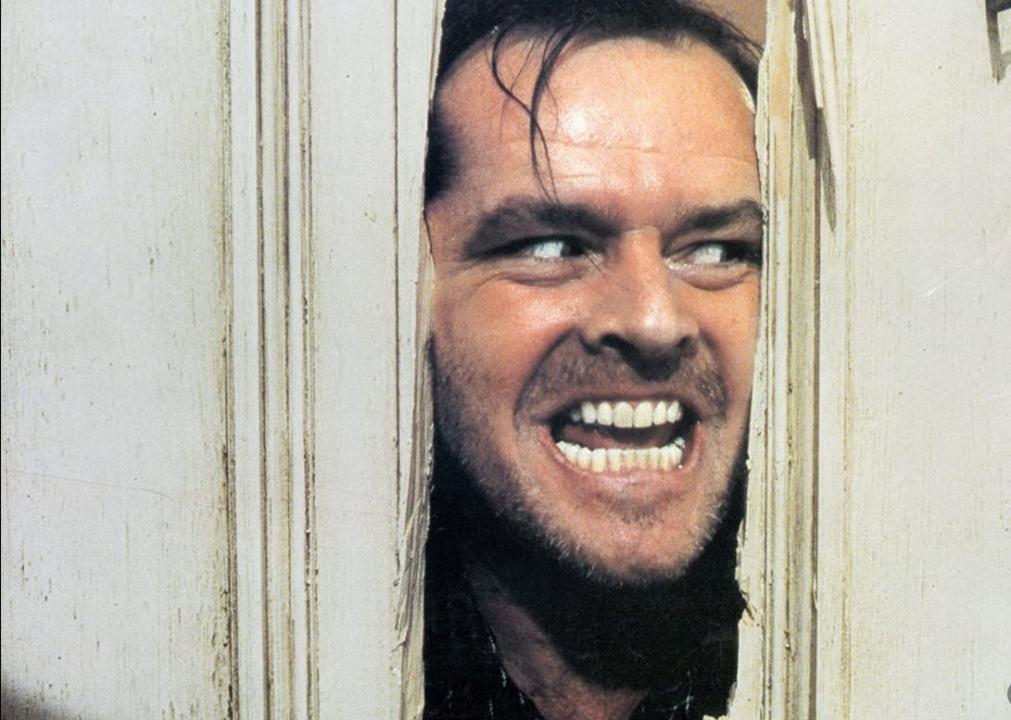 Warner Bros
The Shining
Stanley Kubrick's horror masterpiece "The Shining" stars Jack Nicholson as the doomed Jack Torrance, winter caretaker of the hostile Overlook Hotel. Author Stephen King penned a sequel, "Doctor Sleep," in 2013, which translated into another successful film adaptation in 2019.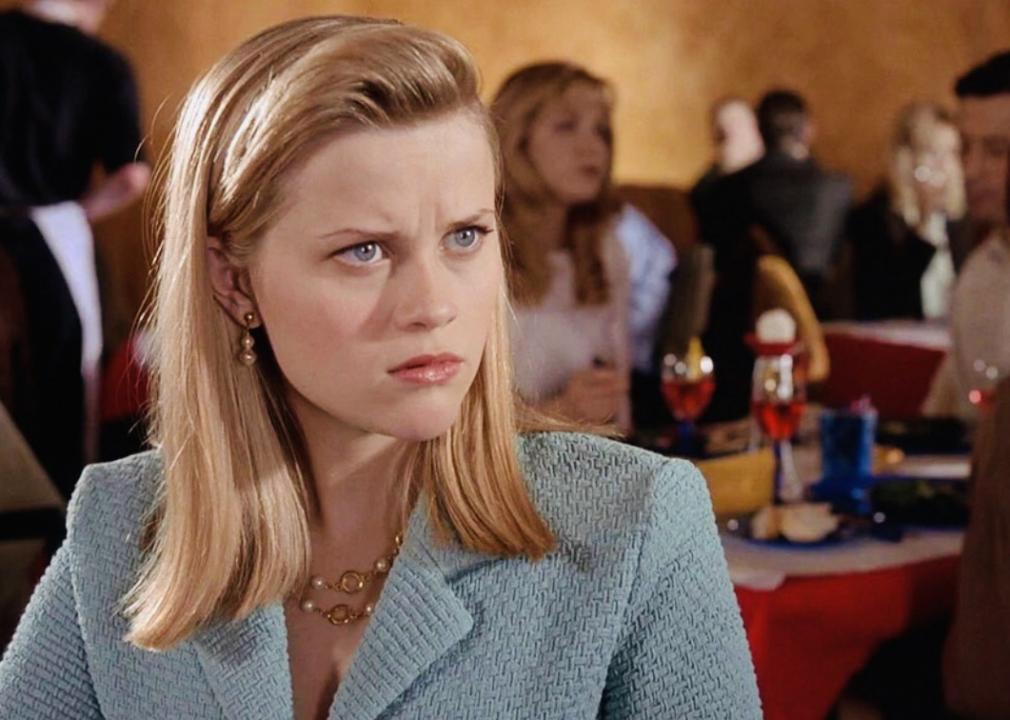 Am Psycho Productions
Scene #16
Evelyn Williams (Reese Witherspoon) stares indignantly at the man she's engaged to be married to, whose gruesome double life would cause her to break off that engagement in an instant—if she made it out alive. But her fiancée is as cunning and suave as he is psychotic in this popular slasher film from director Mary Harron.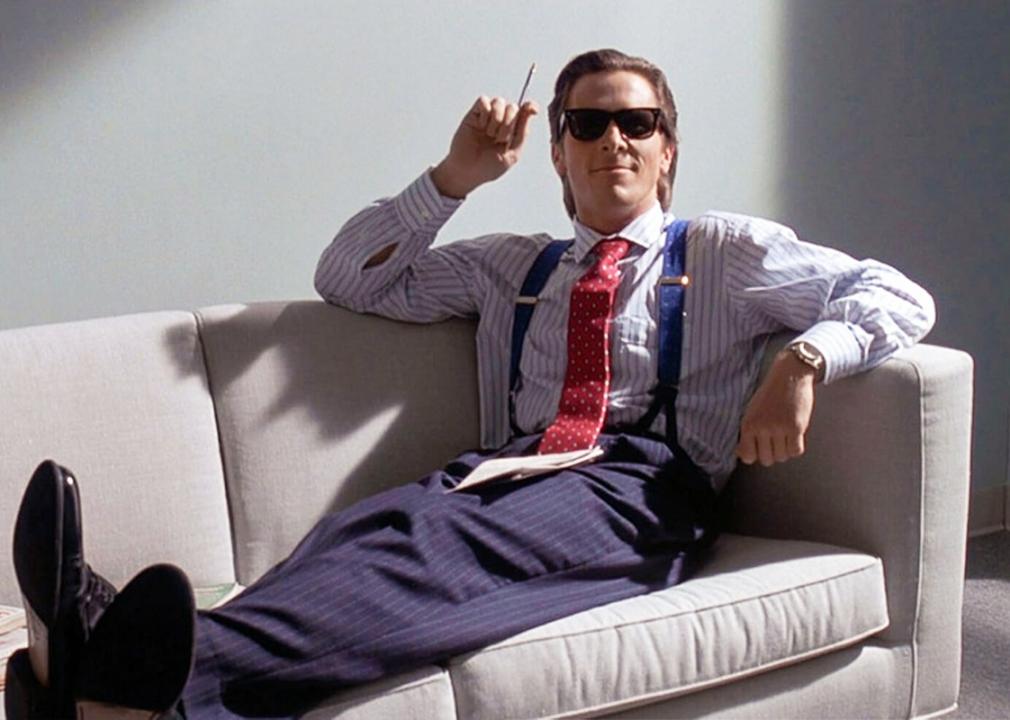 Am Psycho Productions
American Psycho
1980s-era Wall Street yuppie Patrick Bateman (Christian Bale) is at the center of this modern-day slasher flick based on the Bret Easton Ellis novel of the same name. Though Leonardo DiCaprio came very close to snagging the role of Bateman, ultimately Bale's portrayal—said to channel a hint of Tom Cruise—proved a distinctive, enduring performance.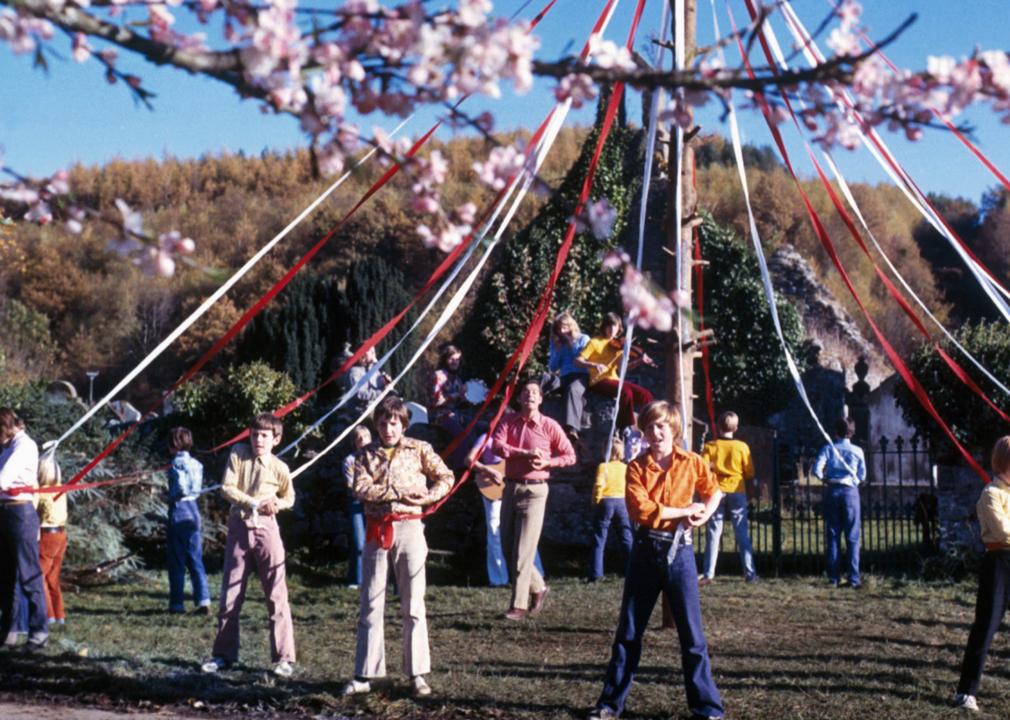 British Lion Film Corporation
Scene #17
The inhabitants of this remote isle off the coast of Scotland are seen here engaged in a delightful dance around the maypole—one of the more innocent pagan traditions they observe. This 1973 British folk horror served as one source of inspiration for the 2019 horror film "Midsommar."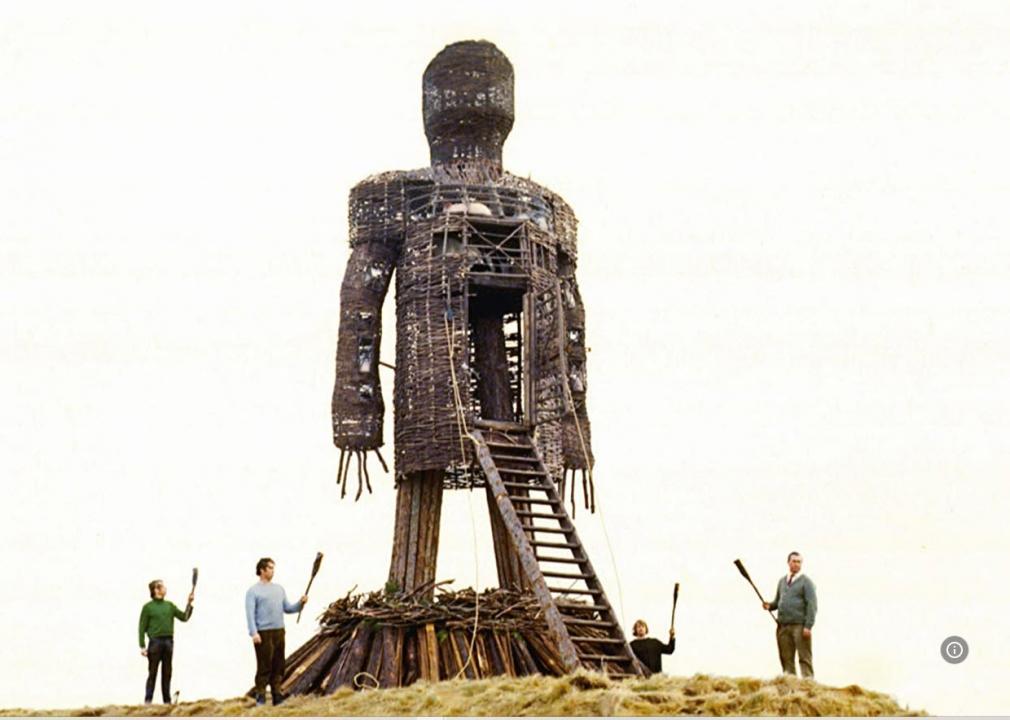 British Lion Film Corporation
The Wicker Man
The late horror icon Christopher Lee stars in "The Wicker Man" as Lord Summerisle, magistrate of his eponymous island, where a mainland detective comes questioning the recent disappearance of a young girl. The film is often considered to be one of the best horror movies of all time, and has had a novelization, remake, spiritual sequel, and even a stage production.
Seda Spettacoli
Scene #18
Suzy Bannion (Jessica Harper) arrives in Freiburg, Germany, on a dark and stormy night that serves to foreshadow events to come during her unfortunate stay at a prestigious dance school. A prime example of giallo—the term for an Italian genre of horror film employing slasher and mystery elements—the film is the first of three in the director's spiritual trilogy.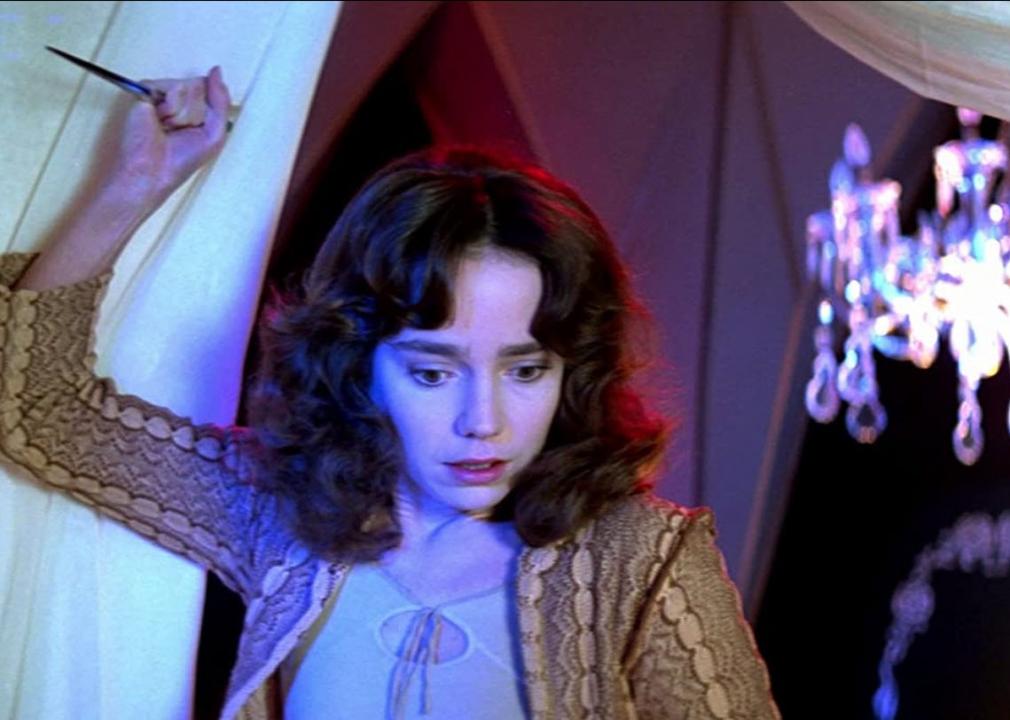 Seda Spettacoli
Suspiria
Dario Argento's "Suspiria" heroine Suzy finds herself trapped in a coven of ancient witches fronting as a dance academy. Though it received mixed reviews upon release, it has been reassessed in later years and is now widely considered a horror classic. The film was remade in 2018 by director Luca Guadagnino ("Call Me by Your Name" ) and starred Dakota Johnson as Susie (updated spelling).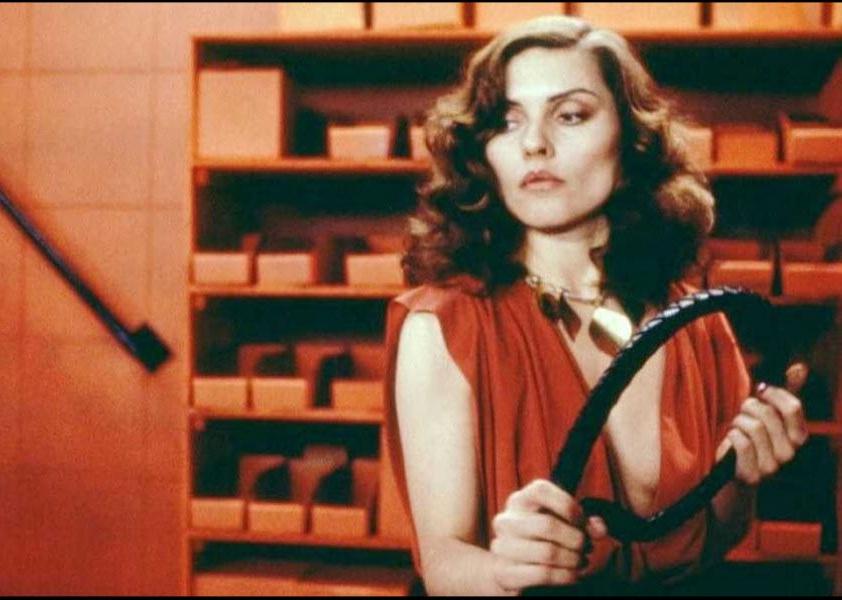 Filmplan International
Scene #19
Rock icon Debbie Harry stars in one of David Cronenberg's many body horror extravaganzas, surrounding an otherworldly TV show. Though a box office bomb upon its release, the film is now considered to be a cult classic viewed by some as one of Cronenberg's best. It was added to the Criterion Collection in 2004.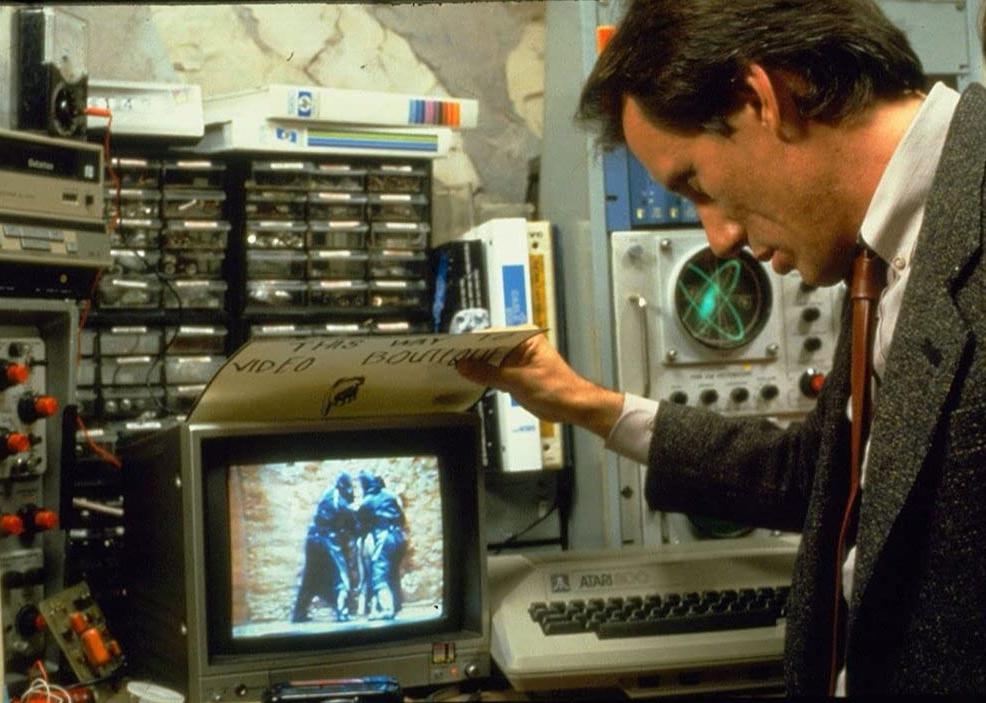 Filmplan International
Videodrome
"Videodrome" follows the president of a pulpy television channel (James Woods) who attempts to broadcast a TV show consisting exclusively of torture and masochism content. But when his girlfriend (Harry) auditions for it and disappears, it seems that the show's subject matter may be all too real. The groundbreaking practical special effects were created by Academy Award-winning SFX artist Rick Baker.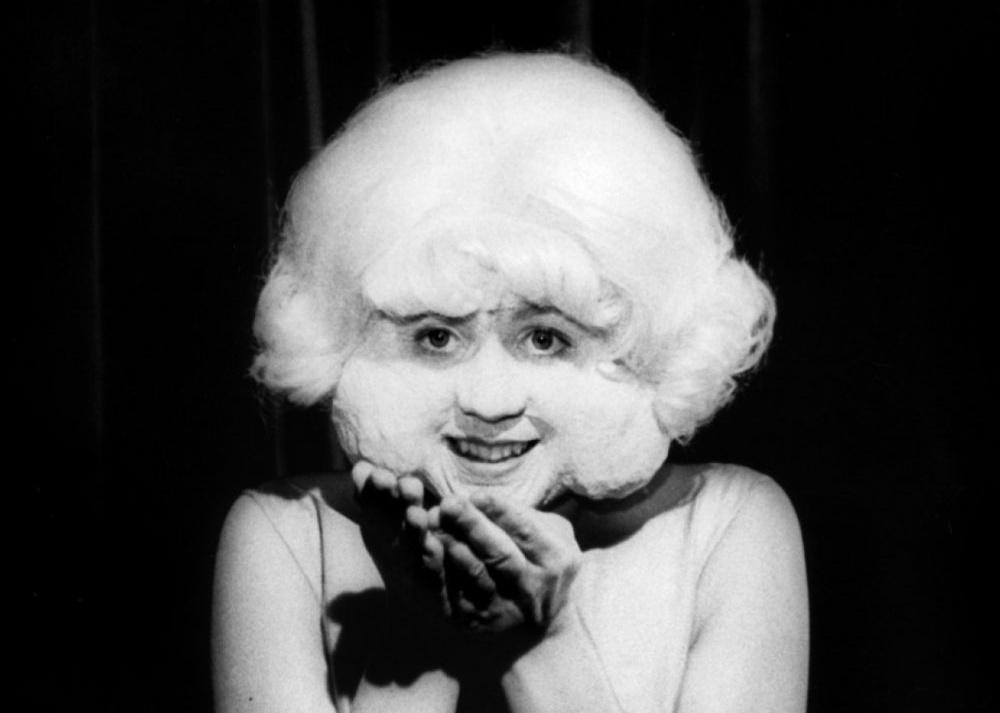 American Film Institute (AFI)
Scene #20
This strange, chipmunk-cheeked woman croons "In heaven, everything is fine" within her home of hapless Henry Spencer's radiator. The feature debut from this celebrated surrealist director was not warmly received by general audiences and critics upon its release, but eventually found its niche by screening as a midnight movie.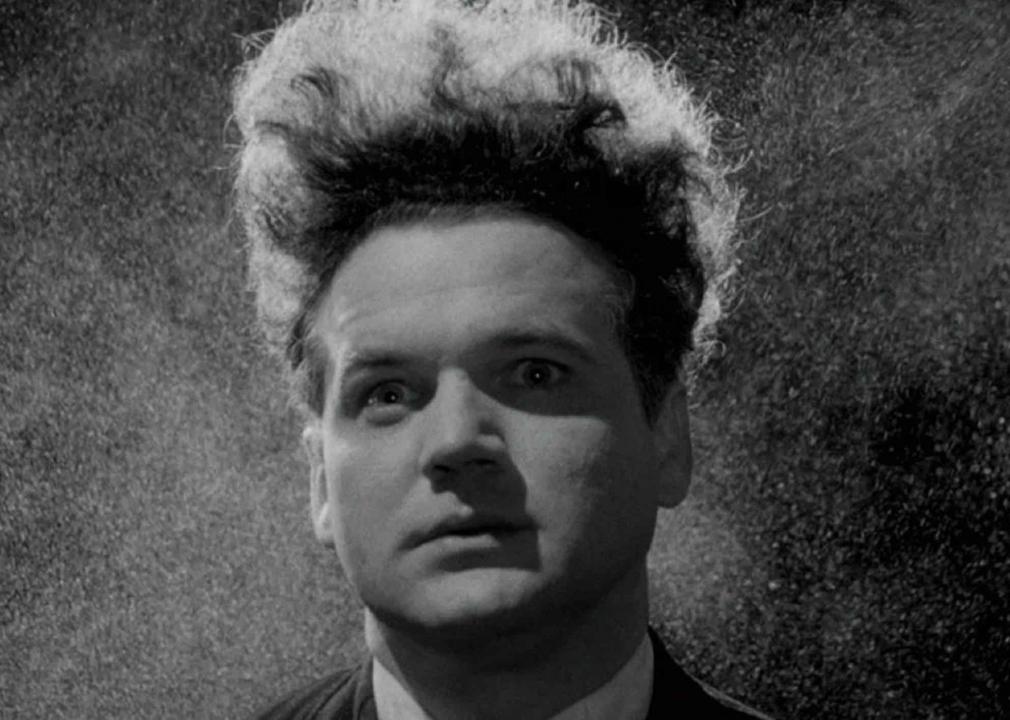 American Film Institute (AFI)
Eraserhead
Despite its initial reception, David Lynch's "Eraserhead" is now not only considered to be a horror classic, but some consider it to be one of the best directorial debuts ever—finding enough admirers of the film that Lynch was able to kick off his successful filmmaking career. Not only a cult favourite among fans, the film was beloved by Stanley Kubrick who showed it to his crew during the production of "The Shining."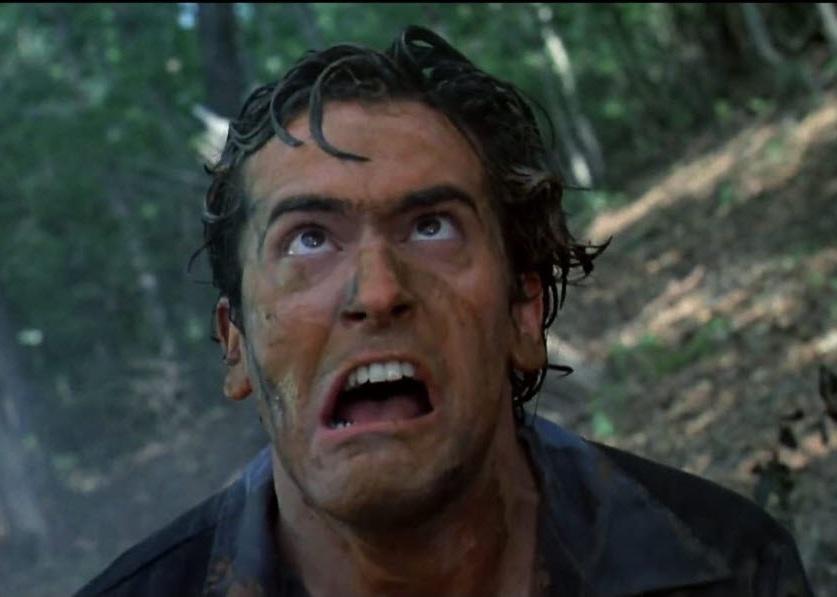 Renaissance Pictures
Scene #21
Ash Williams (Bruce Campbell) is pictured here dealing with the unique terrors of second installment of this horror trilogy. The popular franchise has a remake, TV series, video games, comic books, and even a musical to its name.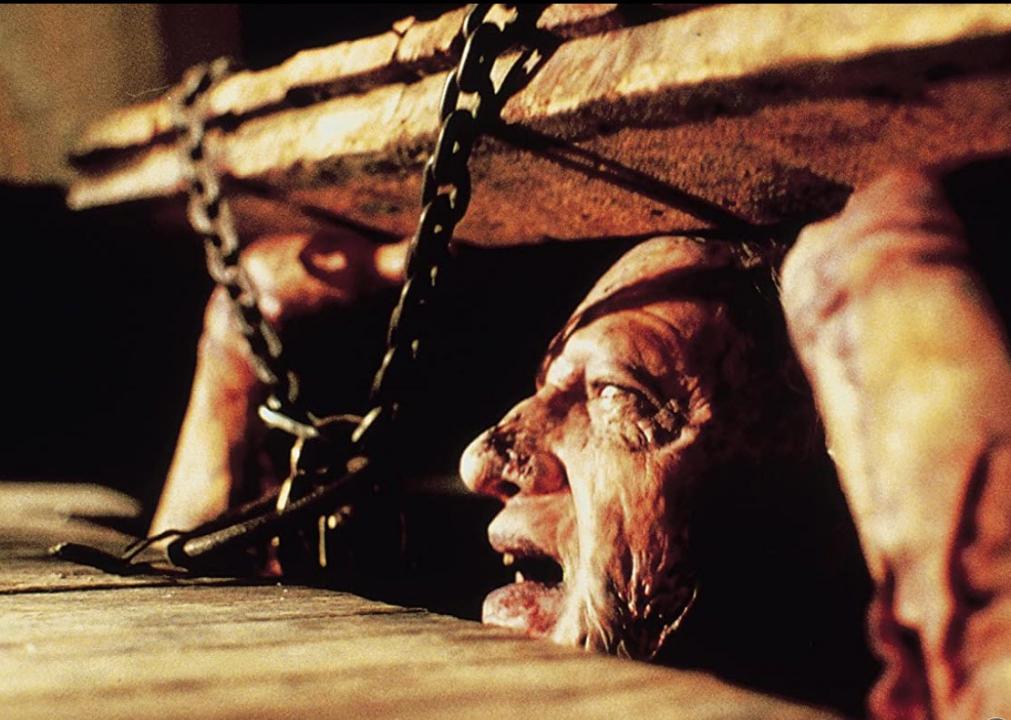 Renaissance Pictures
Evil Dead II
Poor Ash Williams just wanted some alone time with his girlfriend Linda (Denise Bixler), but instead awakened an ancient evil force known as the Kandarian Demon and turned Linda into a deadite. Some guys can't catch a break! As with the first "Evil Dead" film, "Evil Dead II" gained a large cult following. Though initial reactions were widely positive, the film was a modest box office success. Ash and his chainsaw-wielding severed arm have become an iconic image.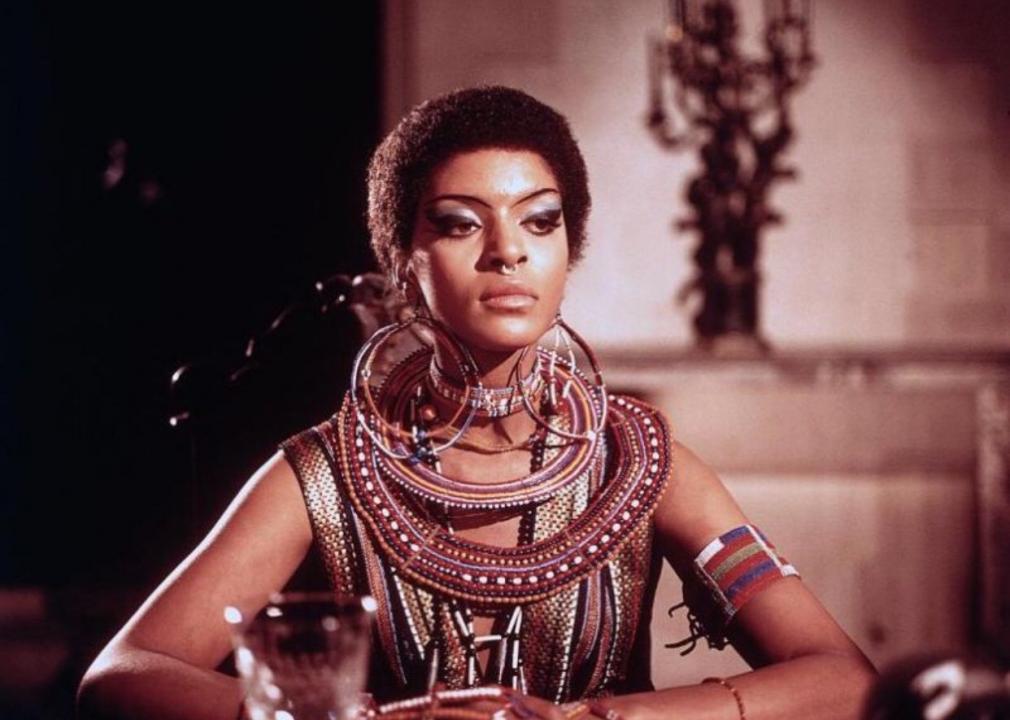 American International Pictures (AIP)
Scene #22
This blaxploitation reimagining of the world's most famous vampire sees the titular bloodsucker leave a trail of victims across 1970s L.A. and fall in love with the woman pictured, played by Vonetta McGee, who bears resemblance to his long-deceased wife. The film inspired a series of other blaxploitation horror films.
American International Pictures (AIP)
Blacula
Although "Blacula"—eponymously played by William Marshall—received mixed reviews upon its release in 1972, its success at the box office catalyzed a wave of black horror films over the next several decades, including "Sugar Hill," "Ganja and Hess," and "Tales From the Hood." At the first Saturn Awards, it was awarded Best Horror Film.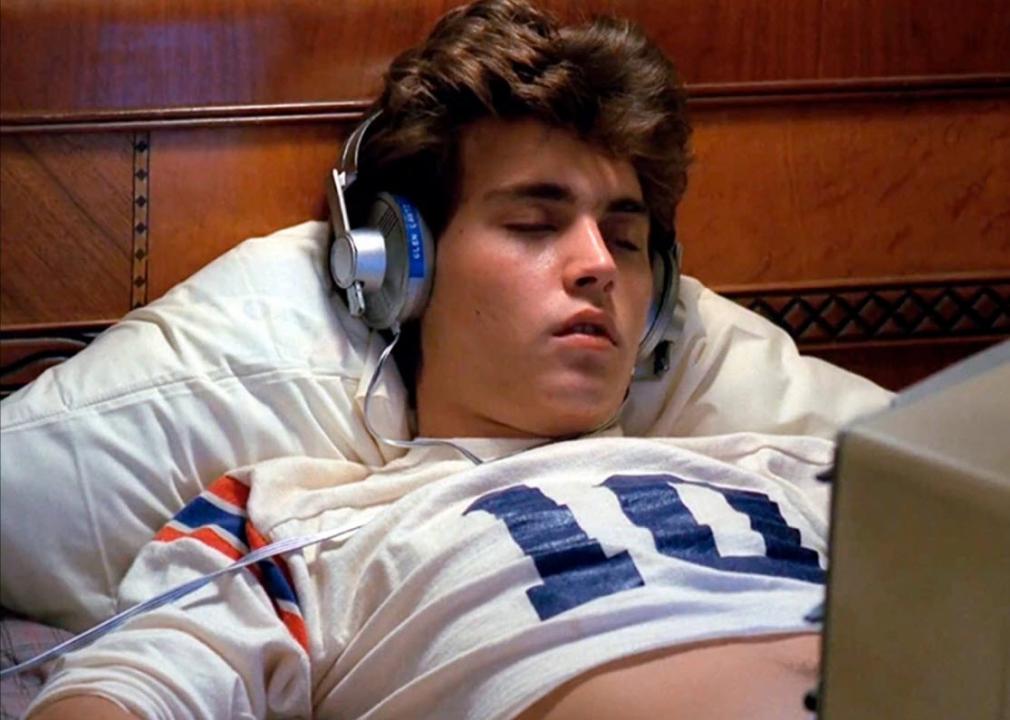 New Line Cinema
Scene #23
Johnny Depp better not fall asleep, or this iconic, sweater-donning nightmare demon will make sure he never wakes up again. Depp's first film credit is also the first film in this enduring horror franchise from director West Craven.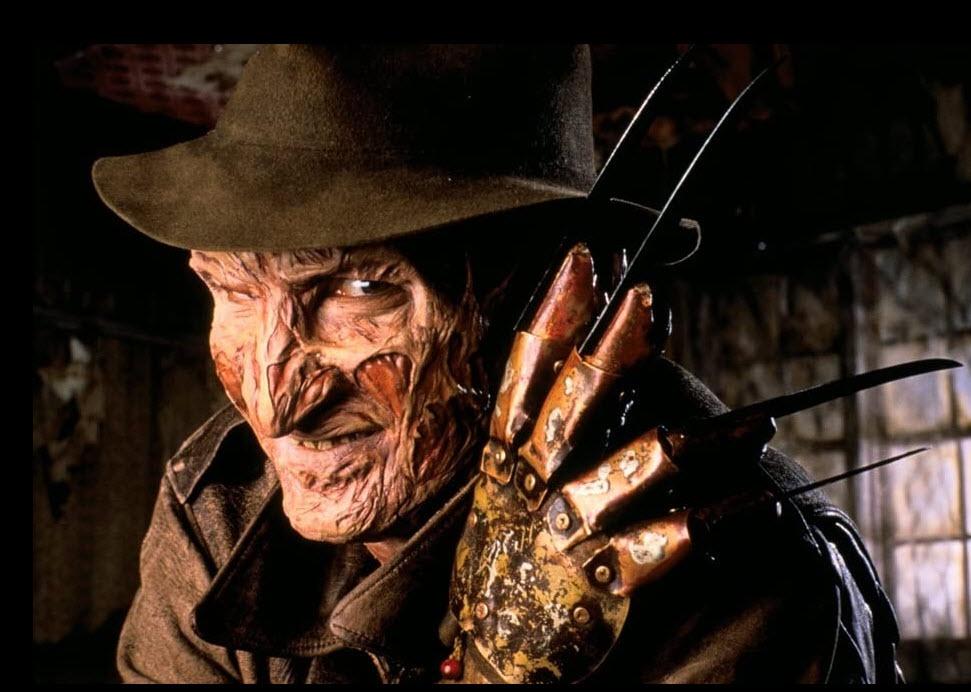 New Line Cinema
Nightmare on Elm Street
In "Nightmare on Elm Street," the sadistic ghoul Freddy Krueger infiltrates the dreams of a group of teenagers and murders them in horrific ways—but when they're killed in the dream, they're killed for real. Thus, the teenagers must figure out a way to kill Krueger from inside their minds. The supernatural slasher was met with critical and financial acclaim, and is often cited as one of the best horror films of all time.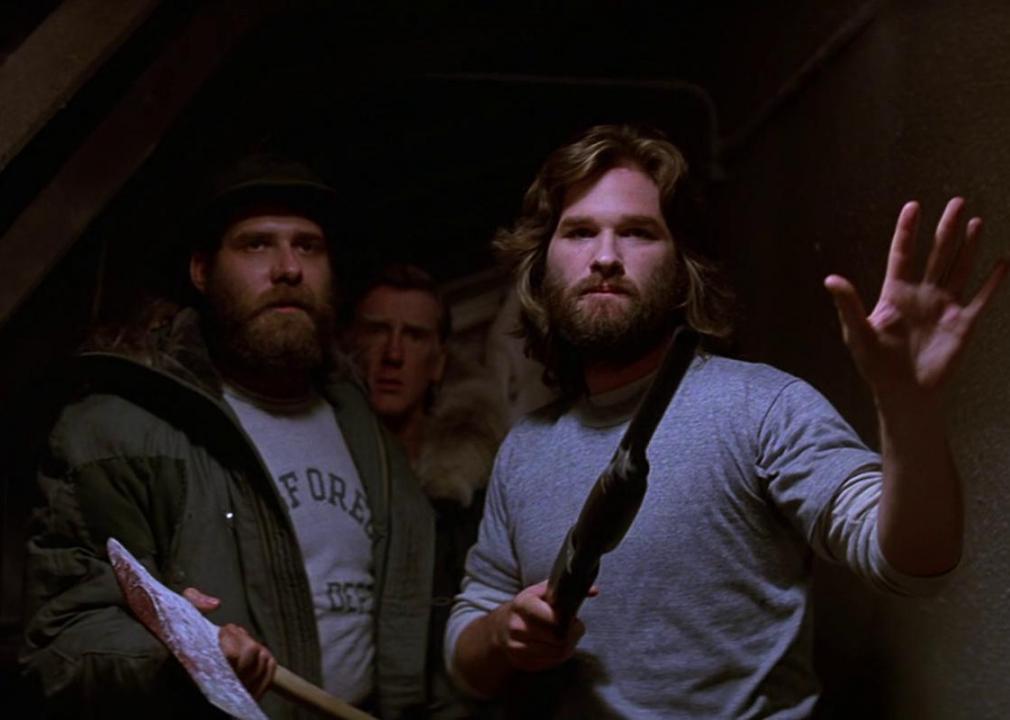 Universal Pictures
Scene #24
Researchers played by Kurt Russell, Richard Masur, and Donald Moffat have their normal operations impeded while on assignment in the Antarctic by the arrival of an otherworldly creature. This classic body horror feast—the second film adaptation of the 1938 novella "Who Goes There?"—was initially met with overwhelmingly negative reception from both critics and audiences but is now regarded as a masterful and influential piece of horror cinema.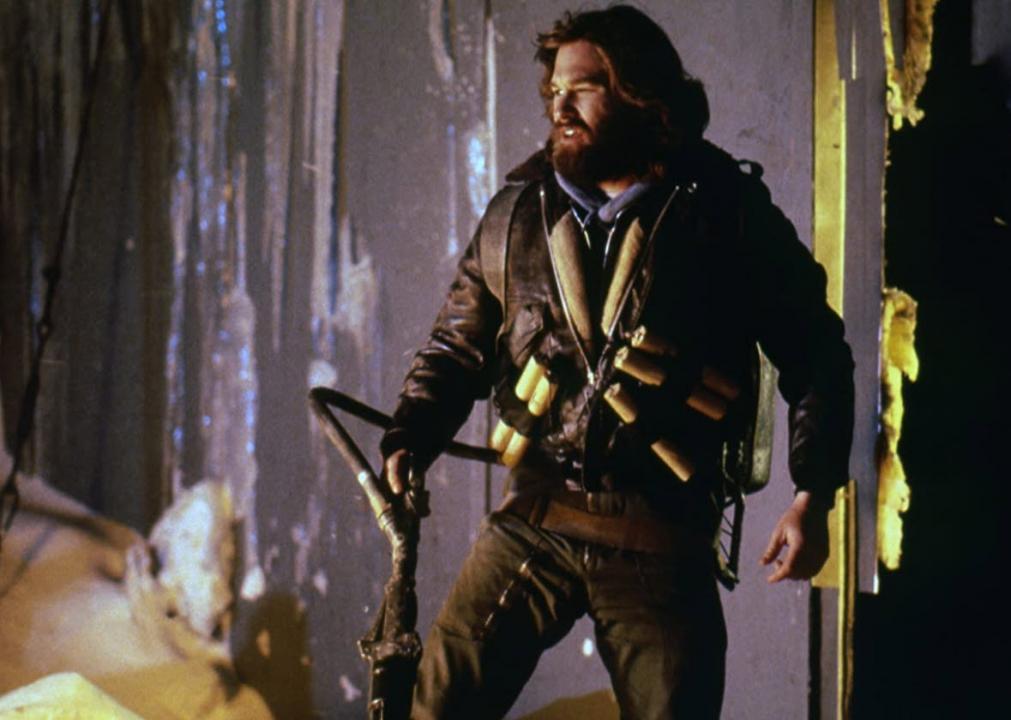 Universal Pictures
The Thing
John Carpenter's "The Thing" polarized critics due to its groundbreaking yet repulsive special effects, which are now widely revered—$1.5 million of the film's $15 million budget went to SFX artist Rob Mottin. The "chest defibrillator scene," in which Norris (Charles Hallahan) is taken over by the titular "Thing" and his chest opens up like a largemouth, has become iconic horror imagery.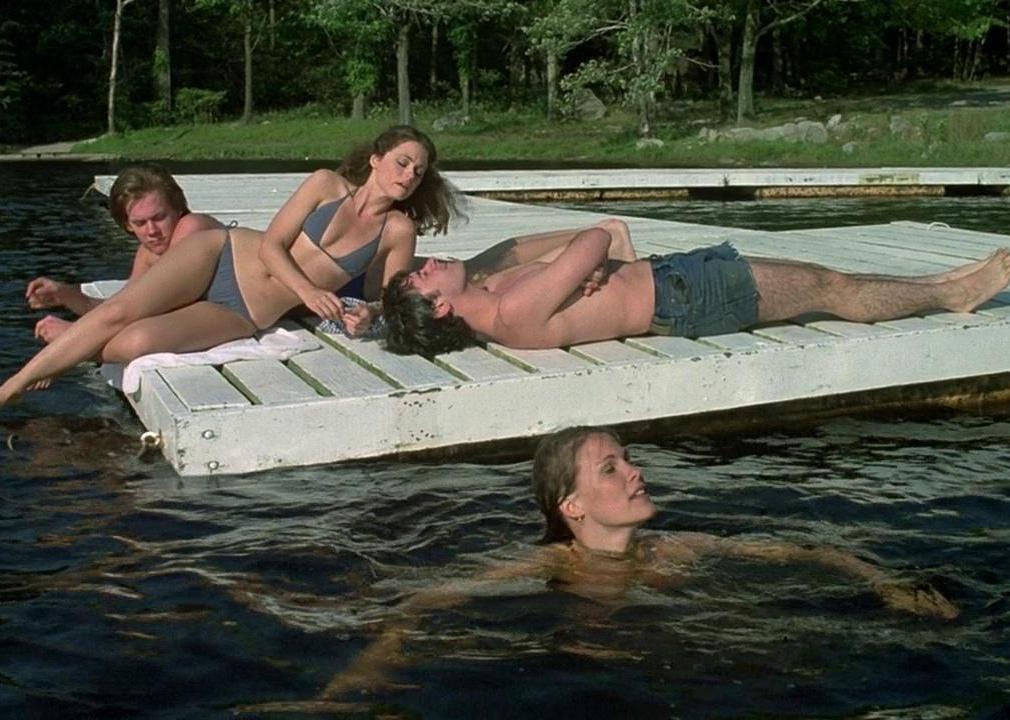 Paramount Pictures
Scene #25
Four teens relaxing in the lake at this abandoned summer camp: What could possibly go wrong? More than you'd think, as a former attendant of this infamous campground has returned with a murderous vengeance. The film's memorable, mask-wearing villain has reprised his role 12 times in this popular slasher franchise.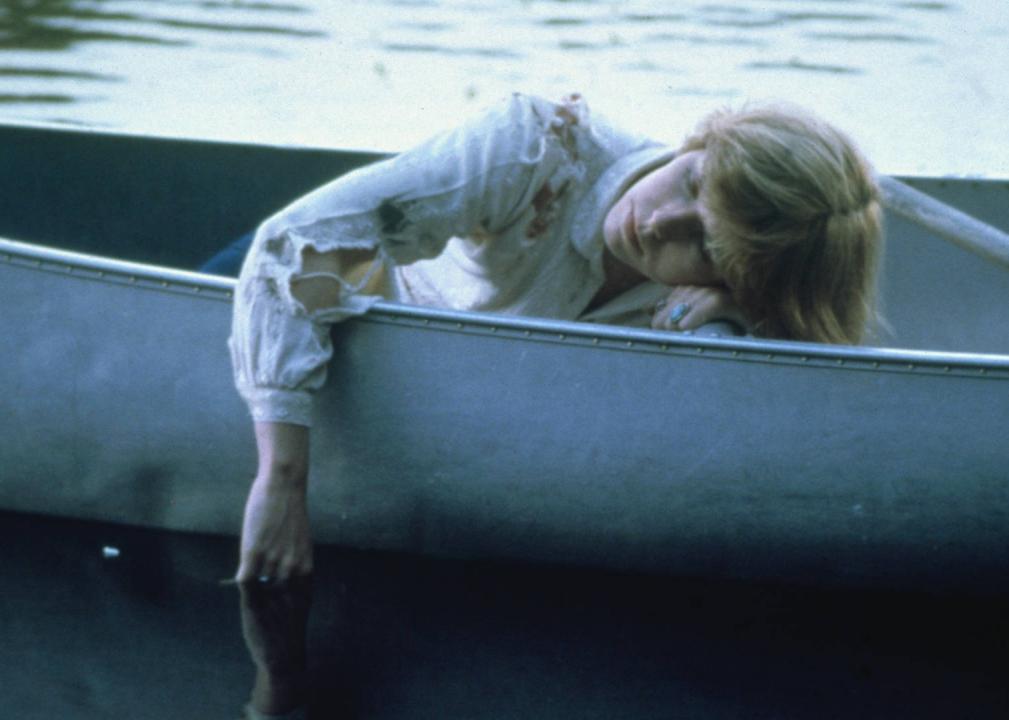 Paramount Pictures
Friday the 13th
One of Kevin Bacon's earliest roles was in the first "Friday the 13th" installment, and his gruesome demise by arrow-through-the-throat is arguably one of the film's best kills. Despite their popularity, the films in the series were consistently mixed with critics, some taking issue with their gratuitous depiction of graphic violence.