Two Colombian business partners are bringing Indigenous art from their country into North Vancouver's fashion scene for a good cause.
Colombian Indiarts, founded by Valentina Pinzón and Paola Perdomo in 2015, specializes in authentic handcrafted artwork from Indigenous Colombian communities which they sew on leather bags and accessories.
Pinzón and Perdomo work with the Wayuu and Kuna communities as well as five independent Colombian artisans. At the start of 2018 Pinzón and Perdomo partnered with Munai, a Colombian-based organization that helps local children.
Indiarts donates two per cent of their proceeds in support of Munai's mission to combat child malnutrition in Colombia.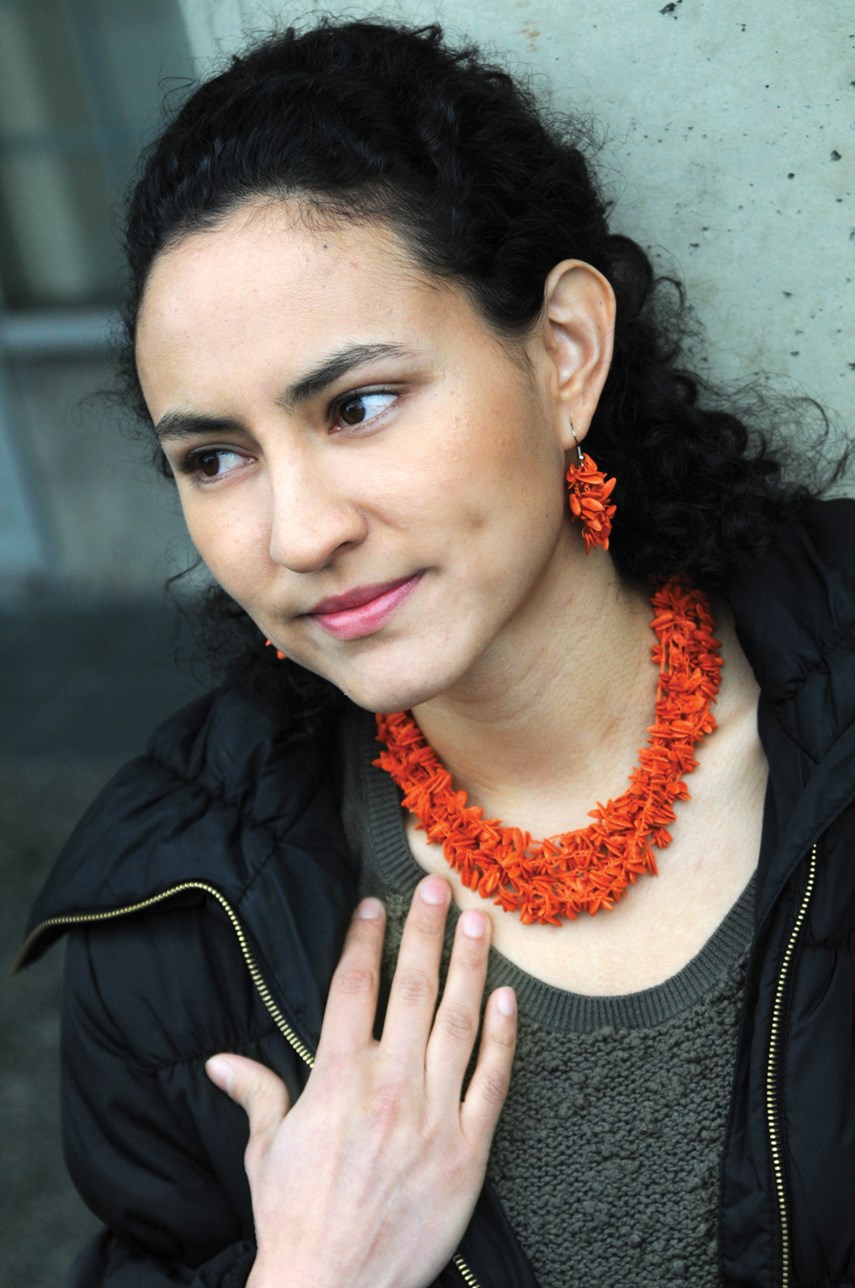 "At this point we're not really making any money and that's the main reason why we're doing this, it's my motivation," Pinzón said.
Struggling to find a reputable charity organization in Colombia, Pinzón called out to her Facebook friends asking if they knew any reliable charities.  To her surprise she found out from her brother that her childhood friend was running a charity, Munai.
 Pinzón is set to fly to Colombia in a couple of weeks to start her mission with the organization by helping out children in the Wayuu community. 
Munai uses leaves from the moringa oleifera tree, found in most tropical regions, which is ground into a powder and put into healthy cookies and granola bars for malnourished children in Colombia.  
In order to increase support to Munai, Indiarts will start selling their moringa products later in the year.
"At this point we are just finalizing all the logistics, research to be able to import it," Pinzón said.
Originally from the capital of Colombia, Bogotá, Pinzón immigrated to Canada for school but fell in love with the country and is now a permanent resident.
 Pinzón completed her bachelor in tourism management and a diploma in marketing at Capilano University where she met Perdomo who is from Neiva, in central Colombia.
From the beginning they knew they wanted to do something related to the country they're from.
Pinzón says some locals are very disrespectful to the Indigenous people in their country and "laugh at them."
"The truth is that there is a big constant problem, and that is one of the ones we want to tackle, which is we are very embarrassed of our native people," she said.
She hopes through Indiarts they can empower the Indigenous communities they work with and educate others about them.
Since Indiarts is based in North Vancouver, Pinzón and Perdomo fly home every year to find more artists but their families in Colombia have been a great help to them, collecting the art and shipping it out.
Since Pinzón's family is in the leather business, they have connections within the industry to help source materials for the bags. Perdomo's family, meanwhile, helps out with the jewelry. 
Pinzon says although Vancouverites have responded well with their products, she and Perdomo are still struggling to make a profit and they both have had to keep up with their marketing jobs on top of the business, just to make a living.
"During the summer it's a hit, in the summer it goes very well because the native culture they use a lot of colour, because the one thing (the Indigenous communities) have in common is they're inspired by their surroundings and the nature. It goes well with warmer weather, however we do struggle for the rest of the year," she said.
Indiarts products are sold through their online store and in stores throughout North Vancouver such as Colette's Frocks, Cinco de Mayo and Little Pink Door Boutique.