A North Shore endurance runner is hoping others in the community will join her in going the distance to support a local drop-in resource centre and non-profit for women. 
Long-distance runner Christina Casperson is one of the organizers of the upcoming virtual Run For The Shore event, which aims to raise $10,000 in support of the North Shore Women's Centre.
Casperson had originally set out to fundraise for the women's centre back in June, in addition to completing her first 100-kilometre trail run in Washington State. But like many people with big plans and even bigger dreams in 2020, the COVID-19 pandemic quickly made both those things an impossibility.
After some brainstorming with her fellow endurance runners, it was decided that Casperson would help set up a virtual fundraiser for the women's centre with runners encouraged to sign up for 100km, 50km or 15km routes throughout the North Shore backcountry that they're encouraged to complete independently.
Participants will use the RunGo app which will provide them with turn-by-turn instructions along their chosen route, according to Casperson, adding that runners will have from Sept. 4 to 13 to complete their runs. For those, that don't live on the North Shore but still want take part in the action in their own backcountry, the app allows people to follow the same routes created as a virtual racer, she says. 
"We're really proud of what we created," says Casperson. "For me, running is actually bigger than myself. It's about community, it's about where I live."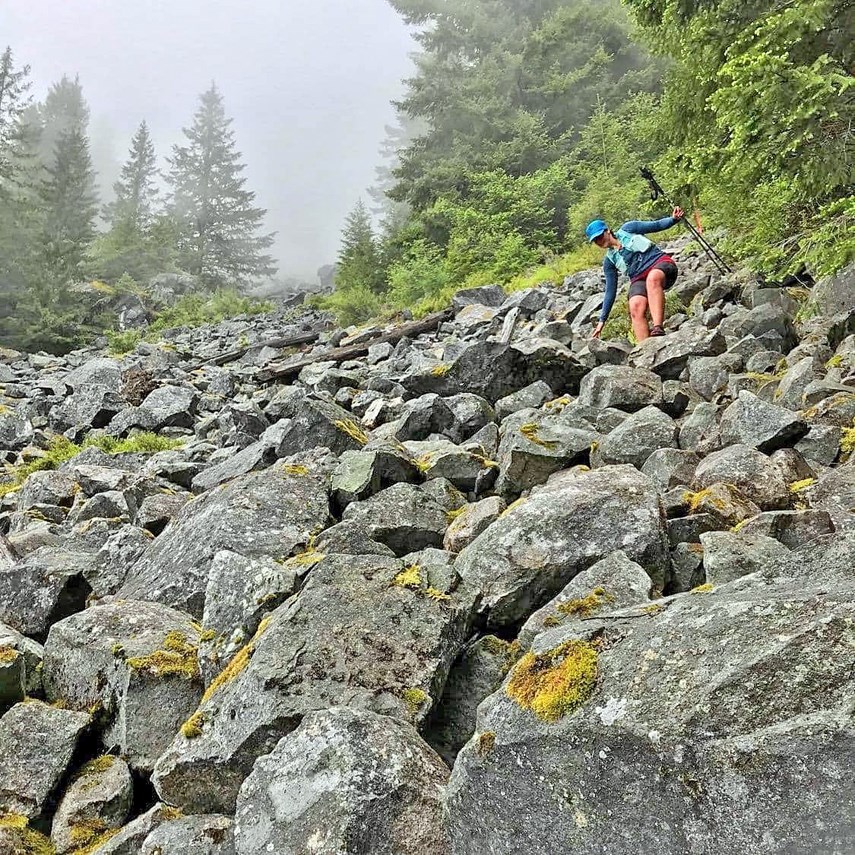 Casperson got into endurance running about five years ago. Looking to change her lifestyle and refocus her energy, on a whim she decided to sign up for a retreat in Costa Rica hosted by Run Like A Girl, an international organization which hosts virtual and local runs around the world for charitable causes.
"I fell into it," she says, of her sudden love of endurance running after that trip. "I signed up for my first 10km up in Whistler. After that I was racing just about every weekend."
Over the next two years, Casperson became an ambassador with Run Like A Girl, which helped give her the resources and know-how to organize her own run here on the North Shore. She also has completed a couple of 50km runs.
For awhile now she's wanted to an 100km-route, which she plans to complete next month in the Run For The Shore campaign.
Over a 24-hour period, Casperson plans to start in Ambleside, climb her way up through Capilano River to Cleveland dam, go along the power lines adjacent to Baden Powell and head all the way into Deep Cove before turning around and heading back to West Vancouver - a total of nearly 100 kilometres.
"It's a long ways," she says. "One of the big reasons I think I love it so much is you push yourself to a point where you're really uncomfortable. … It gives me better perspective and I can dig deep into a place where I can feel more empathy. I feel a little bit more connected."
Visit raceroster.com/events/2020/32667/run-for-the-shore-100k-50k-and-15k-or-165k for more information on the event or to register for the run.