The average Canadian comes into contact with thousands of chemicals on a daily basis, and many of those are ingredients used in personal care products such as toothpaste, shampoo and sunscreen.
Researchers have found that one in eight of the 82,000 ingredients included in beauty and personal care products are toxic chemicals including carcinogens and pesticides.
The clean beauty movement has grown in recent years as consumers become more mindful of the substances they expose themselves to.
But with so much "clean washing," there is much confusion as to what constitutes a safe product. 
While Canada has stricter regulations about the inclusion of chemicals in products than other nations, many of the items available for purchase in Canadian stores are deemed to be high in toxicity by such organizations as the U.S.-based non-profit, non-partisan Environmental Working Group.
In a 2016 audit, Canada's commissioner of the environment and sustainable development Julie Gelfand said Health Canada doesn't test products on a regular basis to confirm claims made on product labels and to verify the absence of ingredients listed on Health Canada's ingredients Hotlist including heavy metals and contaminants.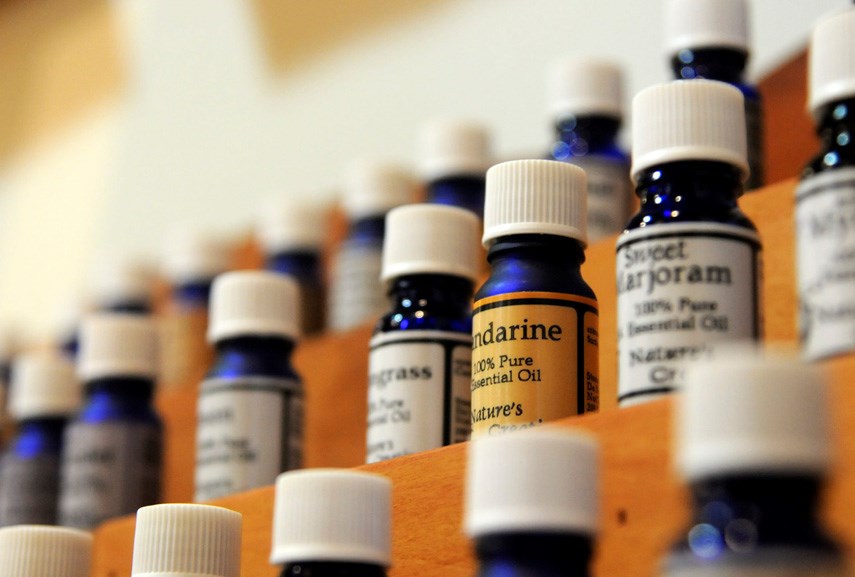 Sindy Souffront, Communications and Public Affairs Branch Health Canada, says Health Canada has addressed and is addressing many of the recommendations in the 2016 report.
"Canada has some of the most stringent regulations for cosmetics in the world, which prohibit or restrict the use of substances that may cause harm to Canadians. All cosmetics sold in Canada must be safe to use and must meet the requirements of the Food and Drugs Act (FDA), the Cosmetic Regulations (CR), and other applicable legislation," she continues.
Still, while there are 600 ingredients that Canada bans from personal care products, the E.U. disallows 1,400, notes Suzanne Laurin-Seale, owner of Nature's Creations which sells natural, botanical and aromatherapy products in Lonsdale, and creator of the Natural Beauty Skincare line.
Laurin-Seale carries hundreds of entirely natural products for face, body and home and has dedicated her career to defining what constitutes safe and healthy personal care.
In 1994 Laurin-Seale opened Nature's Creations first location on East 2nd Street in North Vancouver.
Soon after she began suffering from hormonal acne, and when she started investigating the ingredient claims of the products she was carrying, she found many only included one natural ingredient, among many chemicals. So Laurin-Seale began creating her own 100 per cent natural formulations.
While the terms "natural" "organic" and "non-toxic" are splashed all over product labels these days, Laurin-Seale says consumers should conduct their own research about product ingredients as labels can be misleading.
Even products labelled 100 per cent natural can contain synthetics, says Laurin-Seale.
She takes her research a step further than some other brands by visiting the farms she works with (when possible) to ensure that the essential oils are sourced in a healthy way.
"A lot of places where essential oils are sourced cut the rules," she explains over the phone.
"(But here at Nature's Creations) we get the oils tested for herbicides and pesticides and known synthetic additives," she continues.
For consumers interested in "detoxing" their medicine cabinets, there are some free resources available.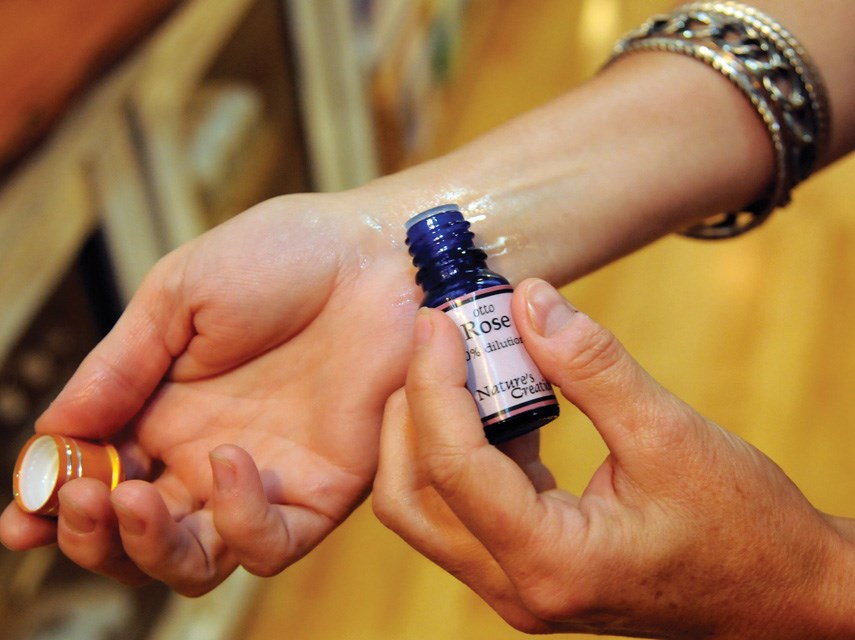 The David Suzuki Foundation has compiled a list of  "Dirty Dozen" ingredients to avoid, while the Environmental Working Group (EWG) has created a Skin Deep database rating the toxicity of 73,649 personal care and household products.
Some of the larger beauty brands creating products with low EWG toxicity ratings include Zorah Biocosmétiques carried at Choices Market and Victoria's Health Store in North Vancouver, Tata Harper, sold at Kiss and Makeup in West Vancouver and Beautycounter, which produces haircare, makeup, skincare and suncare lines sold online.
Once consumers have determined that a product in their possession is high in toxicity, the ideal course of action is to dispense of it in a safe manner (if it is within their budget to do so, of course), says Laurin-Seale.
If the consumer is ill, Laurin-Seale recommends throwing away all toxic products.
Sheheen Mithani, a naturopath at Northshore Naturopathic, says she has noticed improvements in the health of some of her patients who have reduced their exposure to toxic personal care products.
"Typically as we age, things slow down and our bodies don't clear out toxins as well as they used to," Mithani says. "Then, when you add chemicals, whether it's from beauty products or from foods you're eating, you just compound that toxicity. When you take away the chemicals you have the opportunity to put less stress on your system as a whole so then you feel better," says the naturopath.
North Shore naturopath Jordana Aziz, who works out of Marine Drive Naturopathic Clinic, also says that she has noticed improvements in the health of her patients when they reduce their "toxic load", which includes using gentler substances on their skin.
"Since our skin is our largest organ it has the capacity to absorb the most toxins. So everything that we put on our skin can potentially have an impact on our well-being, our immune system, our ability to detoxify, the workload we force on our liver (our organ in charge of detoxification) our hormone balance, our ability to be fertile and get pregnant, our hormone disruptions during adulthood, our experiences perimenopausally and after," Aziz explains.
For consumers shopping for products Laurin-Seale has these further tips: "Stay away from anything with perfume, read the ingredients list and ask questions."