Donna Lawrence spent a winter night waiting on sleep in the back of an SUV.
She had a home to go to, but the reason she searched for an absentee Mr. Sandman outside St. John's Anglican Church just off Chesterfield Avenue that night was for all the people who don't.
The event was the Long, Long Night of Hope. Despite only seven participants – all of whom agreed to slumber in their cars or on the floor of St. John's – the event raised more than $10,400 for the Lookout Society's homeless shelter.
Once the giant novelty cheque was filled out and handed over, Lawrence said she had a single, driving thought: "Just think what we can do next year."
Nearly one year later Lawrence's enthusiasm is undiminished as she organized the Long, Long Night of Hope for 2018.
"It was unanimous," she says of the decision to turn the fundraiser into an annual event. "Everybody that took part last year said, 'I want to do this again, we can do this bigger, do this better, we want to do more."
To surpass last year's fundraising goals they're putting a greater emphasis on Facebook and Twitter and providing more information to potential volunteers.
"We don't want people to think that it's just for St. John's people," she says. "It's for anybody who's concerned about what's going on in the world."
In order to persuade friends and relations to sponsor your semi-sleepless night, Lawrence advises taking the straightest path.
"You can preach to people all you want, that's not going to him them where they live," she says. "The best approach that we've found is the open, honest saying, 'Hey friends, I need help. I'm trying to help the homeless and I need your help to do that.'"
While she's recently become a grandmother, Lawrence remembers raising two kids in Lynn Valley as a single mother. She also remembers the paycheque that didn't quite get her to the next paycheque.
"It's literally the grace of my family and friends and the grace of God that kept me from living on the street," she says.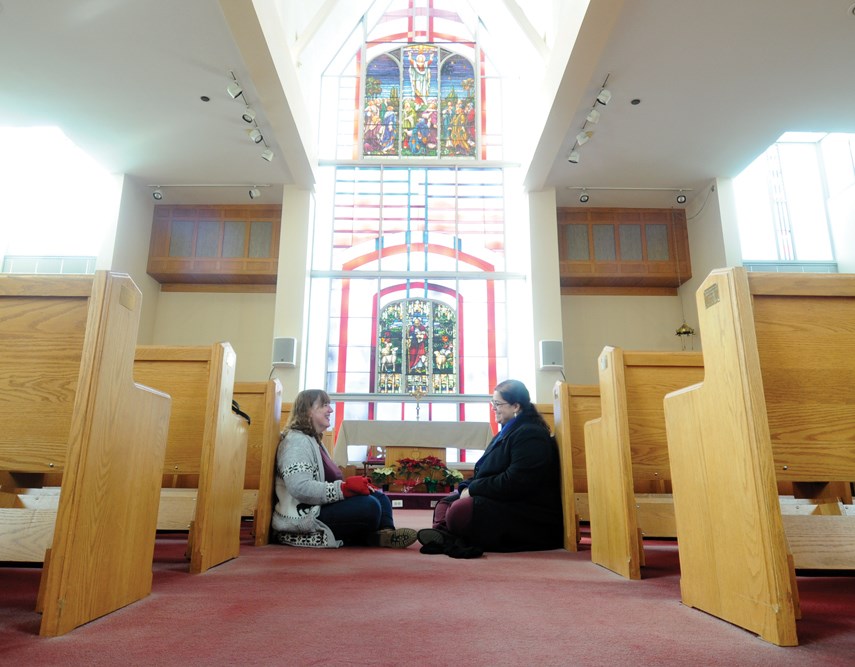 With inflation up nearly 17 per cent over the past decade, according to the Bank of Canada, and vacancy rates substantially below one per cent across the North Shore, Lawrence says she's seeing more people who, "are working for minimum wage and are living in their vehicle because they can't afford housing in this market."
She's also seen senior citizens living in vans and campers because their pensions aren't enough to pay for an apartment.
"I had help when I needed it the most. I need to give back and give help to those who need it," she says.
One of Lawrence's favourite parables is the Stone Soup story, where the small contributions of many create something remarkable for all.
"None of us can fix the housing problem, none of us can fix the homelessness problem but if each of us gives a little bit," she says. "If anybody says: 'What's the meaning of life?' The meaning of life is giving back."
Lawrence says she contemplated buying some bedding to make the long night a bit more comfortable but ultimately decided that wasn't really in the spirit of the event.
"I don't expect to sleep, it's more a lot of time to myself to think and to meditate and really wonder what I could do next time to make it even bigger."
To participate in the event email longlongnightofhope@gmail.com or visit The Long Long Night of Hope on Facebook.
The sleep(less)over is set for Feb. 24.