If you can study a fish in Cleveland, you should study a different fish.
"That's the rule I go by," explains Michael Koehle an almost-astronaut, physician-scientist and UBC kinesiology professor who's slated to speak at Nerd Nite North Van this Tuesday.
Koehle studies how the body responds to the low oxygen and high altitudes, which necessitates a great deal of travel.
"People just don't get altitude sickness in Vancouver," he explains. "If you want experience in that . . . you need to go where the money is. Not literally the money because it's a volunteer thing," he adds.
And so, in season-long stints dating back to 2004, Koehle examines patients and mends broken bones in remote areas of the Himalayas.
Sometimes you're a few days from a hospital. Other times you're a few days from a road. That isolation demands resourcefulness and self-reliance.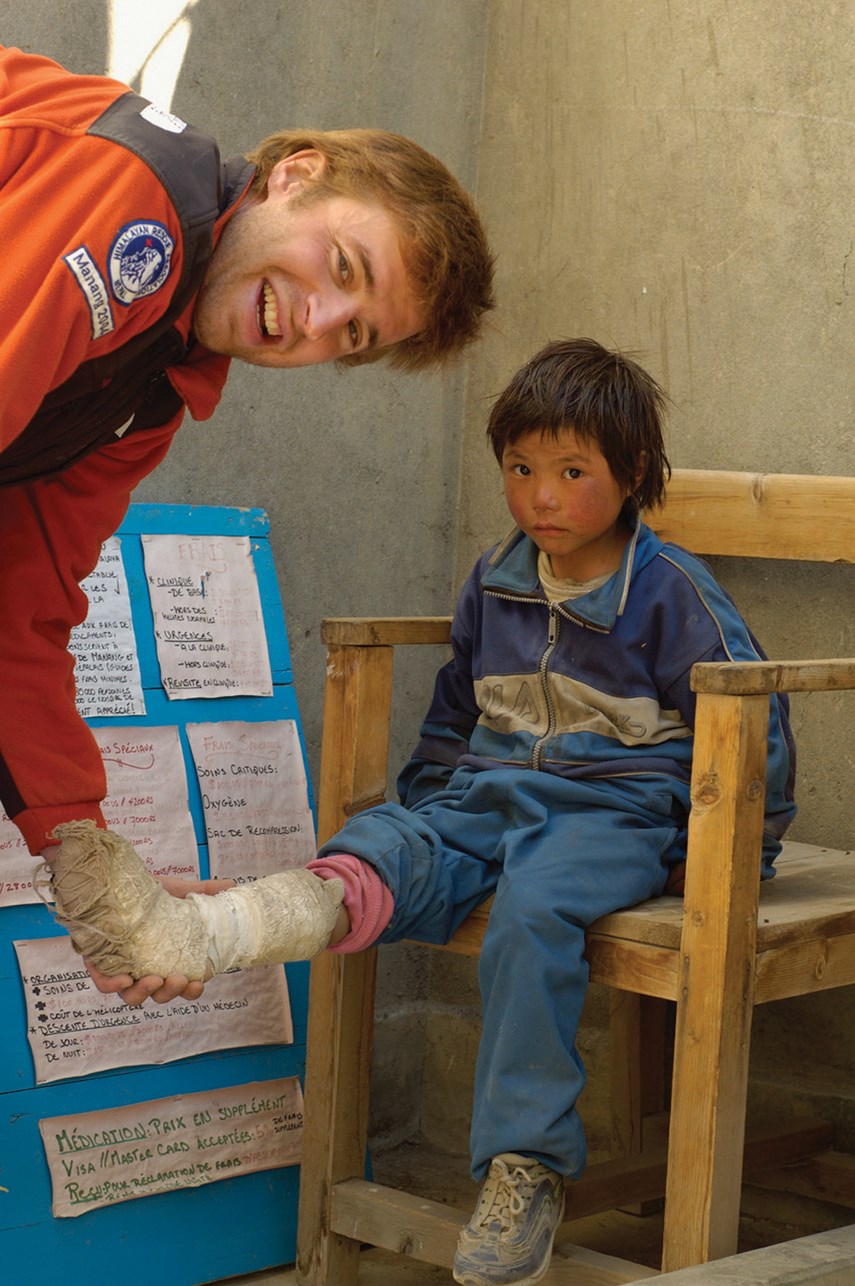 "You could see how that would translate across to being up in space," Koehle says.
In 2016, Koehle applied to be an astronaut.
Raised on Star Wars movies and fascinated by adventure and scientific discovery offered by the final frontier, Koehle got about as close to space exploration as you can get while keeping your feet on the ground.
The challenge was open to any Canadian with a pulse. Approximately 3,800 applied. Two were chosen.
At one stage of the excruciating whittling down process, Koehle remembers being shown a bolt pattern. Then after a couple of 18-hour days packed with tasks like leaping from a five-metre tower into a wave pool to reach a recovery craft, simulating a helicopter splashdown, doing plumbing during a flood and recording a bilingual welcome video for attendees of a scientific conference, he had to re-create that bolt pattern on a climbing wall. "While someone else was doing some other kind of complex task above you or below you," Koehle recalls.
"You didn't know what was next," he says, likening the experience to spending a few days inside an escape room that's locked inside another escape room.
The tests were a combination of attentiveness to detail and creative problem solving – almost as if a medical textbook were formatted like Mad Libs.
Applicants were given information quickly – although they weren't necessarily given all the information, Koehle recollects.
"And then add another factor and then do it again."
Assessors were swapped in and out, trading off at every station from a Quebec military base to a Halifax warship in order to avoid personal prejudice against any candidate.
Koehle saw the field winnow to 72, to 32, then to 17. That's when he got cut.
Alberta residents Joshua Kutryk and Jennifer Anne MacKinnon Sidey were named Canada's newest astronauts in 2017.
Asked if there was any comprehensive assessment offered to the earthbound candidates, Koehle chuckles.
"No." He laughs. "No. You get a letter long after the fact."
It was a letdown, he allows.
With more countries launching space programs, there's a lack of room among the stars at the moment.
"The pipeline is very narrow," Koehle explains.
It's not something he'd do again, he says, guessing he'd be too old during the next intake period.
But while his voyage of discovery may be confined to his home planet, Koehle remains committed to exploration.
"I think I'm just an itinerant soul," he muses.
Koehle is one of three speakers slated to give talks during Nerd Nite North Vancouver's first Star Trek-themed show.
Co-host Crystal Baldwin recalls attending her first Star Trek convention in a Chewbacca costume. "It was a Wookie mistake," she acknowledges with a wink.
The Oct. 29 event is the launch of Nerd Nite North Van's second season. Baldwin is slated to be joined on stage by Armin Mortazavi, a West Vancouver cartoonist who works at UBC creating educational material for doctors.
Initially slated to become a doctor himself, Mortazavi was advised to sideline his artistic inclination.
"You can't really do both," he remembers being told.
And while Mortazavi was fascinated by the idea of making complex scientific principles comprehensible for a mass audience, he wasn't sure how to go about it.
"If you want to be Bill Nye . . . what do you do?" he recalls asking.
For some doctors there's an adrenaline rush that comes with solving a problem.
"Art gives me that feeling," he says.
So, in a bid to stave off an early life crisis, he started drawing, eventually drafting the Adventures of Patoo, a graphic novel designed to teach elementary school children about mental health, nutrition and sleep through the exploits of a girl and a robot.

"Unintentional learning is actually a huge success," he says.
Baldwin agrees, suggesting future Nerd Nites could include talks on 3D printing of human tissue and organs, the possibility of life forming Saturn's moon Enceladus, and maybe a session on Sherlock Holmes and the art of deductive reasoning.
"I think we all have something that we're nerdy about," Mortazavi says.
Tuesday's event also features a documentarian and a Nuytco diver who helped chart the billion-year old organisms of Pavilion Lake.
The event is held in the Eagles Club at 170 West Third St. in North Vancouver.