Decluttering and organizing an entire home can be an overwhelming task. Clutter can cause anxiety, affect our ability to focus, and generally make us less productive and comfortable in our homes. A study titled "Procrastinators and Clutter: An Ecological View of Living with Excessive Stuff" published in 2017 found there exists "behavioral procrastination tendencies related only to clutter," which, in simple terms, means people living in spaces with too many possessions often feel overwhelmed. Whether we realize it or not, our brains actually prefer order. Another study showed physical order helps us to improve our behavior, make healthier choices, and even influence us to become more generous.
The idea that physical order can help one overcome a sense of being overwhelmed was echoed by Klara Carames, the president of the New York chapter of the National Association of Productivity and Organizational Professionals. She told Stacker she finds productivity to be a challenge for many reasons, but prioritizing and tackling the most important tasks can lead to a sense of accomplishment.
"As we all know, productivity is the art of getting stuff done, so the biggest challenge is knowing what needs to get done that moment, that day," Carames said. "Priorities shift so you have to be able to shift with the moment or day. ... I recommend my clients pick three things for the day, as minor as it may be, and focus on those."
In order to get a handle on how anyone can successfully declutter their own lives, Stacker spoke to several experts to gather their expertise on how to tackle the challenge of decluttering.
Many Americans tend to dedicate more time to organizing their homes before the start of a new year and then during what is traditionally considered to be "spring cleaning." But the COVID-19 pandemic has certainly played a role in inspiring a decluttering craze. Cinch Home Services surveyed over a thousand Americans about their organizing, cleaning, and decluttering habits during the pandemic. In the survey, 70% of respondents reported cleaning more frequently since the start of the pandemic, but after a year under its restrictions, about 46% admitted to being embarrassed by the cleanliness of their homes.
The origins of spring cleaning come from a variety of sources, but spring cleaning is mostly linked to religious traditions. In Jewish customs, spring cleaning has been affiliated with Passover in March and April, which marks the freedom of Jewish people who were enslaved in Egypt. Prior to the start of the holiday, a cleaning would take place in the home. In Christian customs, the church altar is cleaned and stripped, a practice that takes place just prior to Good Friday.
In the 1860s, Lydia Maria Child, a women's rights activist and writer, kept a journal detailing house cleaning habits and why they occurred during the spring, a so-called drudgery journal. During those times, homes were lit with whale oil or kerosene, which in the winter months left traces of soot and grime. Upon the arrival of Spring, when it became warmer outdoors, women would take bed linen and rugs outside and beat the dust out of them and scrub the floors. It was a time of renewal.
Fast forward to more modern times, and it often seems there's little time for anyone to clean and organize. Most people struggle to balance work with at-home responsibilities, including cleaning, organizing, and dealing with all the possessions they've accumulated.
Read on to see the expert tips and how you can perhaps strategize and live a more clutter-free lifestyle.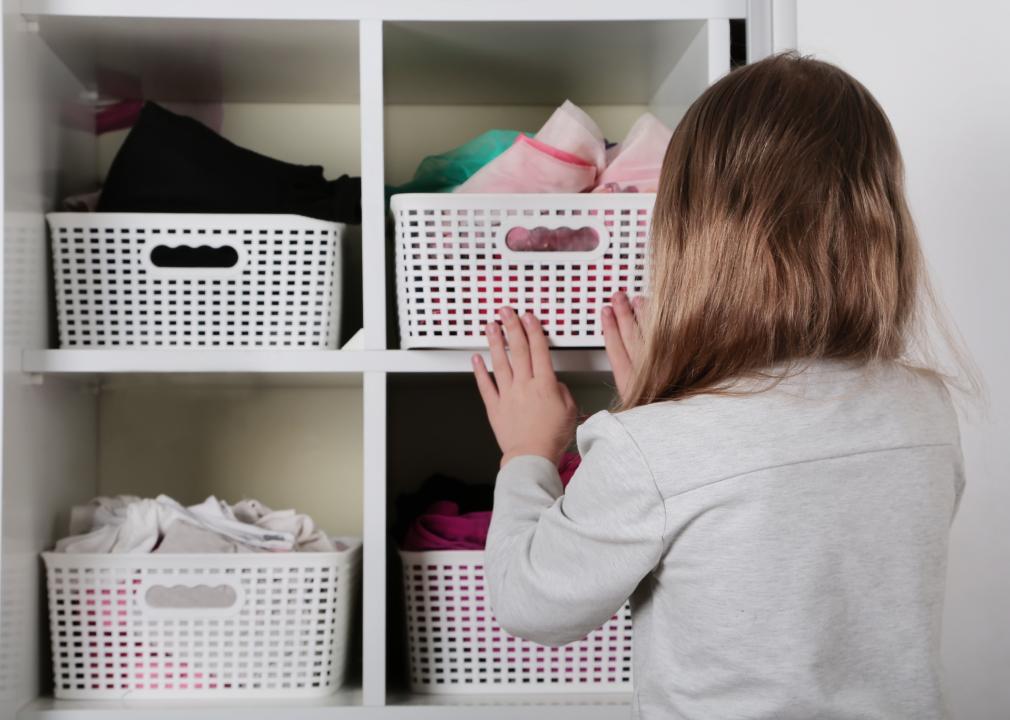 Maximilian100 // Shutterstock
Get started and know your why when it comes to decluttering
Kay Patterson, based in Boston, launched The Organized Soprano as a side business in 2013, and by 2015, she made organizing spaces her full-time job. Patterson said the key to getting started is to simply have a purpose and know your "why":
"My biggest piece of advice for getting started with organizing and decluttering is to really identify your 'why.' Why on Earth would you decide to declutter your space and organize your home? For some, they are hoping to decrease stress, some people want to save time (the average person spends 55 minutes a day looking for items), some want to finally free themselves of the burden of items.
"Find your why. When you determine why you want to declutter and organize, imagine how you want your home or space to look and how you want it to make you feel. From there, you can start small. Start with a single drawer and clean it out. This is a very achievable goal for most people. If you start small, you can almost guarantee yourself a win, which can give you the motivation you need to do the next project, which can be a little bit bigger … like a cabinet. Start small and work your way up to larger projects. You want to make sure you can get in wins, so that you can keep going at your own pace. After you organize that one drawer … every time you open it, you will feel inspired."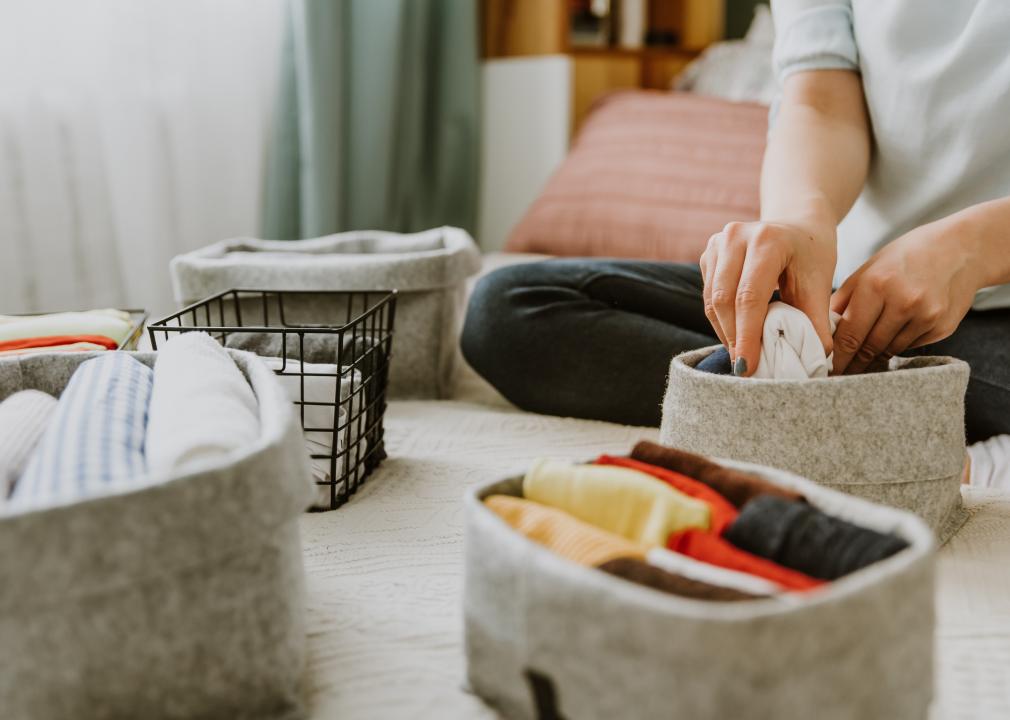 Damian Lugowski // Shutterstock
Are storage units or storage bins worth it?
Ea Fuqua and Meg DeLong, the sister team behind The Tidy Home Nashville, started the business in April 2019. The sisters have serviced the greater Nashville area and have also traveled to places such as Brooklyn, New York, and Seattle for their clients. When it comes to storage bins and storage units, the duo's take on this oft-raised topic of discussion when it comes to decluttering is a little yea and a little nay.
"Sometimes storage units are just a necessary part of life, especially during times of transition. But we never suggest them for a long-term solution to your clutter issues because you will probably never deal with it if it's out of sight. Storage bins on the other hand are very necessary! One of the most important steps of organizing is containing each category separately, so the entire household knows where those items live when not in use."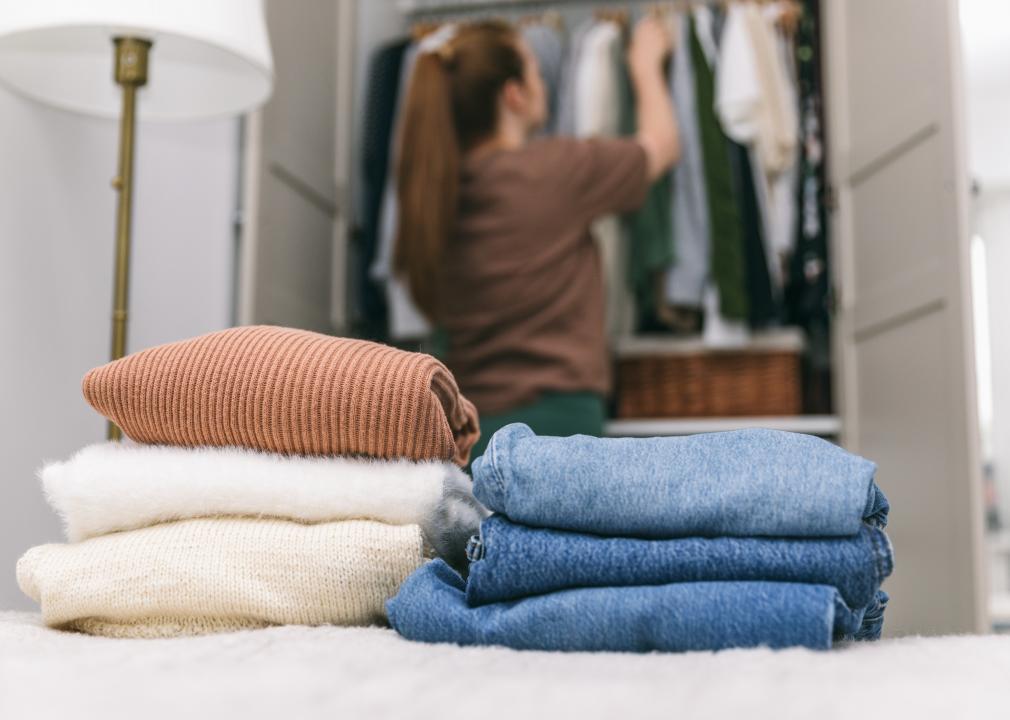 tartanparty // Shutterstock
Create a system that can be maintained
After working in commercial real estate, Ria Safford decided to launch RiOrganize as a solo venture in 2016. By 2018, Safford hired her first team member. RiOrganize has operated out of cities such as Dallas and Austin, Texas, and Safford said it's all about maintaining certain practices.
"Our #1 approach is to reintroduce people to the things they own. We don't want to hear 'I don't know what's back there.' Organizing does not mean having to get rid of everything! We just want our clients to purposefully keep items in their homes. If they know what they have, there is a better chance of limiting rebuying and creating a system that can be maintained."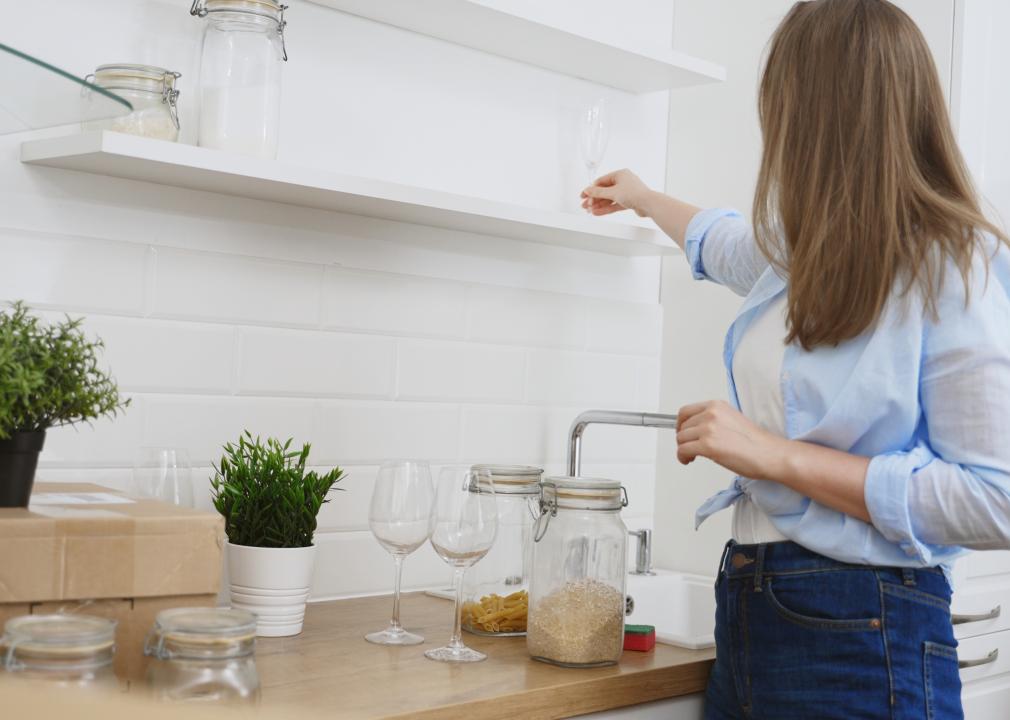 M-Production // Shutterstock
Declutter one space at a time
After she had her first child, Everything in Place founder Allison Weigensberg knew she didn't want to go back to a 9-to-5 medical industry job. Instead, she chose to pursue her passion and has "been helping people reclaim their space and sanity for nine years now as a professional organizer," where she services the greater Montreal area. Weigensberg said it's all about tackling the smaller spaces first.
"My biggest piece of advice for getting organized—especially for those who don't have a lot of time on their hands—is to not look at the big picture. Oftentimes we look around our home and we see the millions of projects that need to be done. But stop looking at the forest: Look at the trees instead, and focus on one small manageable area that you can tackle. Tackle that small drawer, or that one shelf in the pantry, whatever it is that you have time for and you can handle, and then use the momentum and the win from that to help you move forward. Take your time, and you don't need to get it all done at once."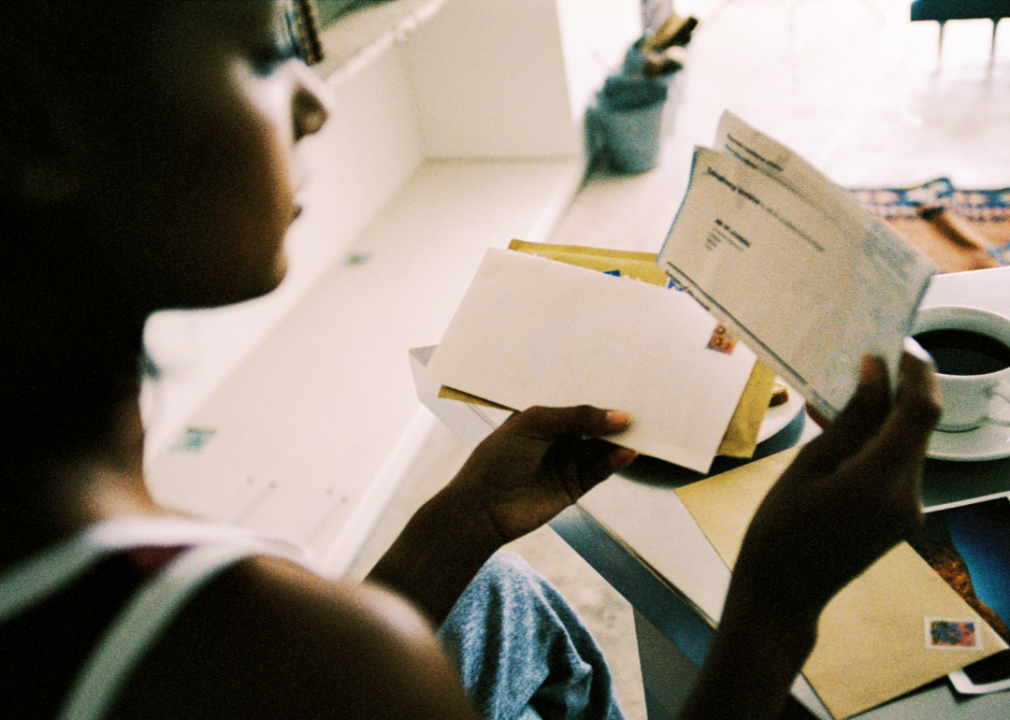 Pixel-Shot // Shutterstock
Minimize paper clutter
Katie McCann, founder of Haven, realized she had a "knack for organizing spaces and closets," and it went along the lines of her lifestyle: McCann did not want to sit behind a desk all day. She has an instant system when it comes to minimizing paper clutter.
"I am really religious about signing up for paperless as soon as I open any type of account. I also deal with mail right as it comes in. My husband sits it on our entryway table, and our paper garbage is sitting directly to the left of it. I sort through and immediately put things I don't need in the recycling, and then I have a filing system on my desk for things I need to tend to. I also try to put any paperwork I need to save into my filing system right away so there's less buildup. If I can find the paperwork online, I also don't keep a printed copy."