Chef Jane Copeland admits she was a little late to the cooking game.
While many culinary students enter the trade after high school, Copeland instead got a degree in geography and history.
After travelling for a bit, she returned home and decided she wanted to pursue a career in something completely different. At 25, Copeland attended culinary school, which she says is kind of old to start in the industry.  "But I have managed to make up for the lost time," she notes.
Her education in cooking started much earlier, though.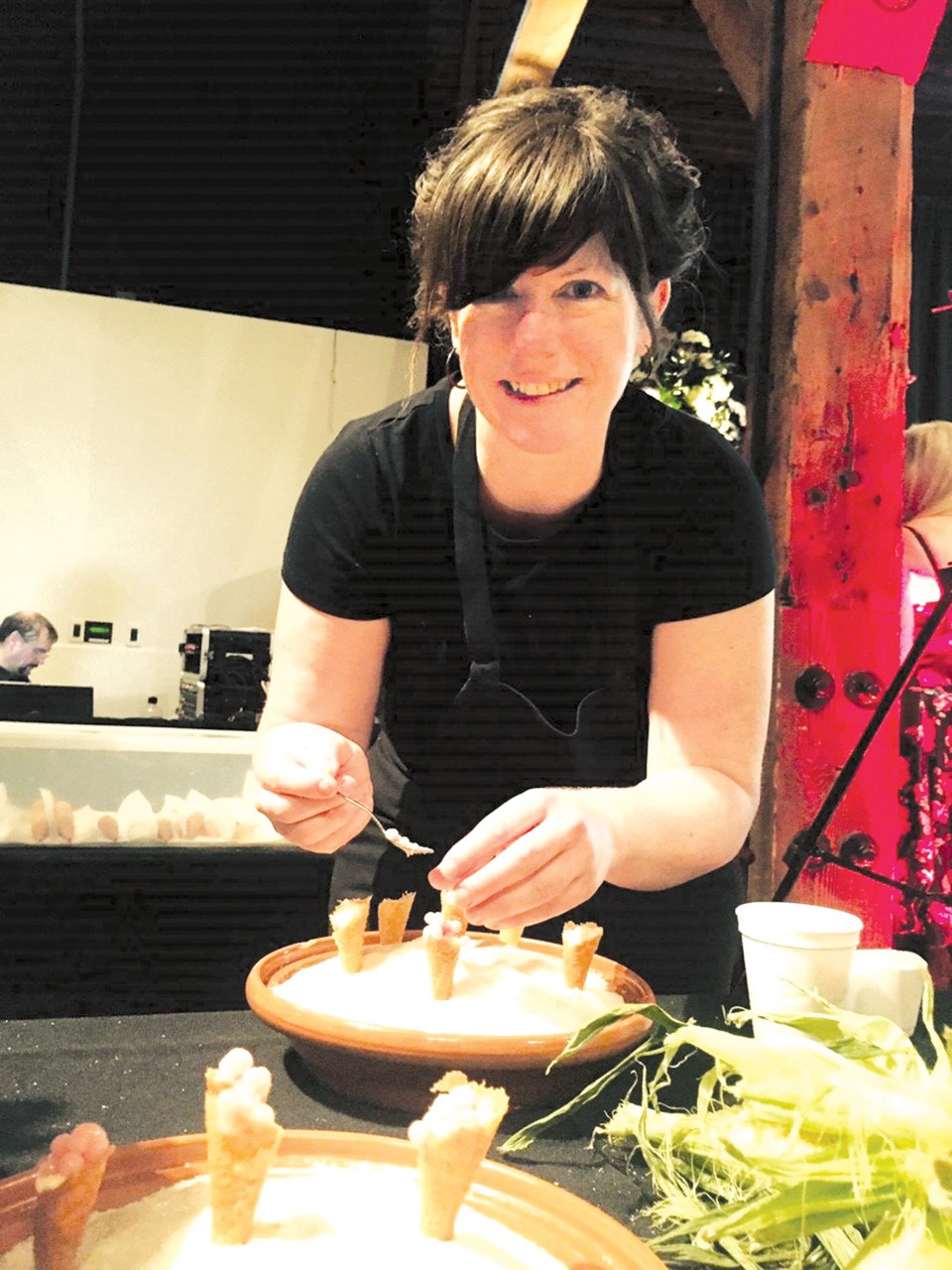 "I grew up in a family that made everything. My mom and my grandmother made everything at home. So I guess I was always surrounded by that type of environment," she says, adding she doesn't regret her choice to change her career path. "I honestly can't imagine doing anything else."
After graduating from culinary school, Copeland worked at various restaurants across the country then worked overseas for two years before returning to Canada.  She moved to the North Shore last year, and is currently in the process of re-designing the former Moodyville's Café space at Lonsdale Avenue and First Street into her first solo venture: Lift Breakfast Bakery.
She hopes it will be open in a couple of months, just in time for the holiday season. The unique space is located in a heritage building that maintains some original framing, but is largely a new building made to look old.
"When I look at this building I just think corner bakery, that's what it says to me," says Copeland.
The concept for the new eatery is a bakery and breakfast café that will feature all-day breakfast, as well as sandwiches and soups. And on the weekends, it will be open in the early evening for charcuterie boards and cheese. It is also fully licensed. "It's a learning process but it's pretty exciting," says Copeland of owning her first business.
After working for other people for almost 10 years, Copeland decided it was time to strike out on her own. "I guess you get to the point where you feel pretty confident with your food style and you really want to develop your own personal style," she explains.
Copeland has spent about half of her career working in the culinary field and half in baking, so her new venture combines both interests. "I think a lot of the reason I decided to train in culinary was to kind of break that social norm that men cook and women bake," she says, adding she always loved to cook. While she was working in Spain, however, she was moved to the eatery's pastry kitchen and fell in love with it. "For me it's very tactile and hands-on," she says of her interest in baking.
She explains that baking can be almost too precise, which can be frustrating, especially since she comes from a cooking background, which is much more instinctual where she can fix things as  she goes and develop recipes along the way.
Although baking is a lot more about precision, rustic baking, like breads and some pastries, also require instincts to know when elements, such as moisture levels, are affecting the finished products.
"It's one of those things where two people can do it side by side and get totally different results," she notes of baking.
Bread is her specialty, but Copeland also enjoys baking laminated pastries, such as croissants and puff pastries.
The name of Copeland's planned eatery, Lift Breakfast Bakery, contains an ode to another baker's term.
The word "lift" is used to describe the initial rise of dough in the oven when it first hits the heat and starts its initial spring.
"That's a good sign," she says.