They say it takes a village to raise a child. Maybe.
I would argue, then, that it also takes a village to feed a child. And to feed that child's parents, siblings, grandparents, cousins, etc. In this age of urban sprawl, the days of self-sustaining agriculture are long gone for most families. The so-called global village has sought to meet the demands of the world market through centralized, macro-scale farming and rearing.
While this approach has yielded economies of scale, it has also forced significant concessions in other areas, particularly environmental stewardship and ethical production. Some of these concessions have been brought about, in part, by relentless consumer demand for products that would simply not be regionally or seasonally available without global infrastructure.
On the other hand, the consistent provision of these items (think pineapple in February, or meat seven times a week on the dinner plate), may well be shaping consumer demand. It's the eternal chicken and egg sequence debate.
While it may be difficult for us to each independently cultivate the sustenance we require, it may nevertheless be possible to dramatically reduce our reliance on mass-produced, high-impact goods through localized co-operative methods.
This is a central tenet of the community-supported agriculture (CSA) movement, which has been quietly developing behind the scenes in Vancouver and is now slowly beginning to become more mainstream.
Outfits like Vancouver's Sole Food Farms, which grows produce in vacant urban spaces (and finds ingenious uses for old shipping pallets) has found markets in places like chef Andrea Carlson's Harvest Community Foods, a Strathcona shop and eatery that curates CSA produce and sundries boxes for consumers twice a month and creates homemade ramen made with hyper-local ingredients.
Sole Food empowers lower-income residents by providing work and agricultural training for locally produced ingredients that increasingly end up on menus around town. It makes me happy to see urban lots employed for socially forward-thinking, sustainable, community-building initiatives like this in a city beleaguered by the distinction of having some of the world's most expensive real estate.  
Right here on the North Shore, The Edible Garden Project (EGP), and their suite of progressive agricultural programs, is fostering a new community of responsibly minded and enthusiastic gardeners. North Shore News readers are likely already familiar with EGP's charitable growing initiatives, like the management of Loutet Farm and its educational efforts with local elementary schools, which have been featured in these pages a number of times.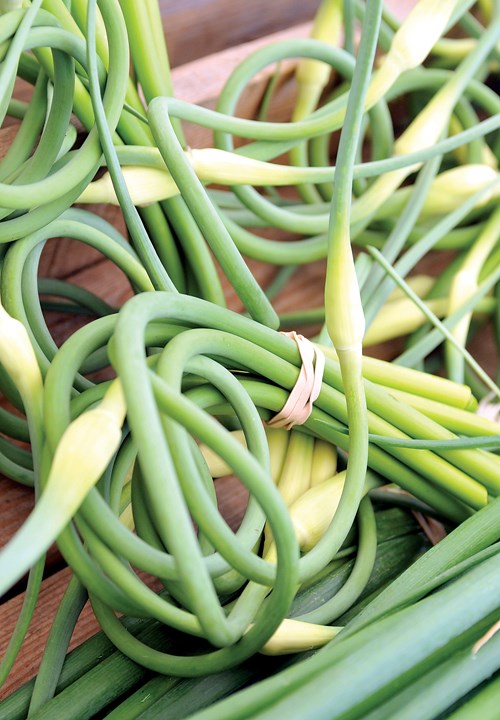 The oft-celebrated Loutet Farm is a thriving urban agricultural operation that fosters volunteerism, practical education and employment and is a great example of how under-utilized land can be transformed for public good. But perhaps flying a bit more under the radar is EGP's shared garden initiative, in which members of the public at large may offer up their own personal green spaces (gardens, rooftops, and other privately owned plots) for consideration as public growing resources.
You have likely seen EGP shared gardens at work at Lillooet, Bridgeman and Queen Mary parks, but the initiative also permits private plots to contribute, provided they meet criteria based on fertile soil, good sun exposure and the willingness of the owner to permit volunteers to tend to the produce. I read with interest that the shared garden program has a waitlist, meaning that there is currently more available, arable green space than there is staff to tend it; it's a wonderful problem to have, in the grand scheme.
In the ongoing struggle to preserve a sense of community in rapidly developing neighbourhoods marked by large, anonymous condos, underground parking garages and big box chain outlets, it is heartening to learn that so many North Shore residents are keen to see their personal spaces employed to the benefit of others.
Irrespective of whether or not your space can be employed for public growing right now, you can contribute to EGP by becoming a volunteer either privately or as part of an organization.
Learn more at ediblegardenproject.com/volunteer.

Chris Dagenais served as a manager for several restaurants downtown and on the North Shore. A self-described wine fanatic, he earned his sommelier diploma in 2001. His regular restaurant review column, The Dish, appears in the Wednesday issue of the North Shore News. He can be reached via email at hungryontheshore@gmail.com.