A highlight of Expo '86, Vancouver's SkyTrain opened on Dec. 11, 1985, but a local man is giving the transportation system a new pint-sized Lego look. 
Born and raised in Vancouver, Will Fong's detailed transportation creations may look like the fruit of a lifelong passion. However, he told Vancouver Is Awesome that he's only been building Lego for about four years.
"My objective is to keep my models as accurate to life as possible," he notes. "I try to replicate everything, from the graphic design to the interiors."
In total, Fong said that he's built six unique Vancouver-based models, including 10 duplicate vehicles of those which are still in his possession. He explains how his process for each project begins with hours of research, which includes hours of reading as well as photo and video research.
"That can include books, documentary and video footage or even scouring someone's Flickr stream for source material," he adds.
Following the research step, Fong says he moves into preliminary design, which involves building a digital model.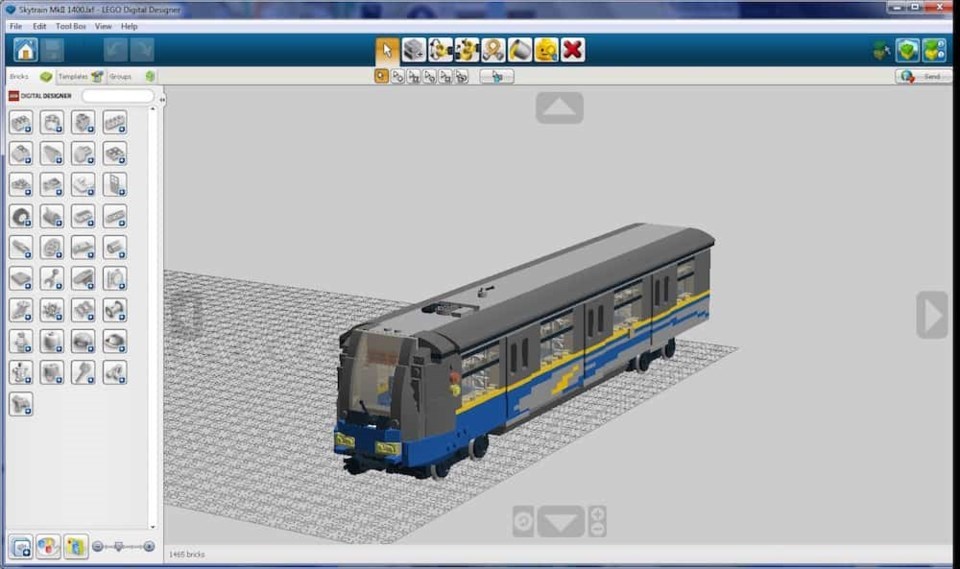 "It begins as a rough sketch, trying to figure out what elements of the subject matter I can incorporate," he describes. "When it gets to be about 75 per cent complete, I begin to build some potions physically. That allows me to have a hands on approach to figuring out how to get around some of the geometrical problems a medium like Lego can create."
After the digital model is complete, Fong compiles it into an excel sheet to determine which Lego parts he'll need to order to finish the project. He notes that, "Unlike some other people in the community, I do not have an infinite collection of Lego."
While he's waiting for his final parts to be delivered, Fong collects the graphics he'll want to include in the model.
"This can range from the stripes, to the numbering, down to The Buzzer magazine boxes and license plates. I then get them professionally printed."
After putting the pieces together, Fong's final touches include wiring up the electronics and soldering dozens of LED lights into place. 
Fong's first creations were the Mark II Skytrain cars. He notes that they were first displayed at BrickCan 2016 — Vancouver's first Lego convention.
"I revamped it and ended up with a model that I can run on train layouts and has all exterior and interior lights," he said. "In total, the model ended up being 3,500 pieces."
Fong currently has a miniature SkyTrain on display at Science World in the Towers of Tomorrow exhibit.
Have a look at some more of Fong's work: