It's about changing the way we see science, ourselves, and in some cases, the way we literally see the world.
As Carson Graham student Romina Mahinpei organizes the North Shore's first Nerd Nite for teens, she wants to impart a simple message: you can be smart and dedicated, you don't have to be an obsessed visionary.
"The people who are in the world of STEM are not geniuses," she says. "That limitation of, 'I'm not smart enough,' or 'I'm not good enough' . . .  just prevents a large group of people from giving the field even a try."
With Teen Nerd Nite, scheduled for Sunday afternoon, Mahinpei is trying to change the perception about what can be done in the field Science, Technology, Engineering and Mathematics – as well as who belongs in that field to begin with.
"It's a great way to just find out if you are interested in STEM," she says. "It's just a matter of taking that time to look into these opportunities and not giving up until you find your passion."
But while Mahinpei is dedicated to levelling the playing field at the event, part of speaker Kurtis Baute's mission is to round out people's perceptions of the Earth.
As a full-time YouTuber, Baute spends a fair bit of mental energy combating the surprisingly resilient flat Earth community. He's being literal when he talks about wanting to change the way people see the world.
"There is a general mistrust in science that is happening globally," he notes. "I honestly think that flat Earth [movement] grew out of YouTube."
A two-hour video that purports to offer 200 proofs the Earth is not a spinning ball has 890,528 views.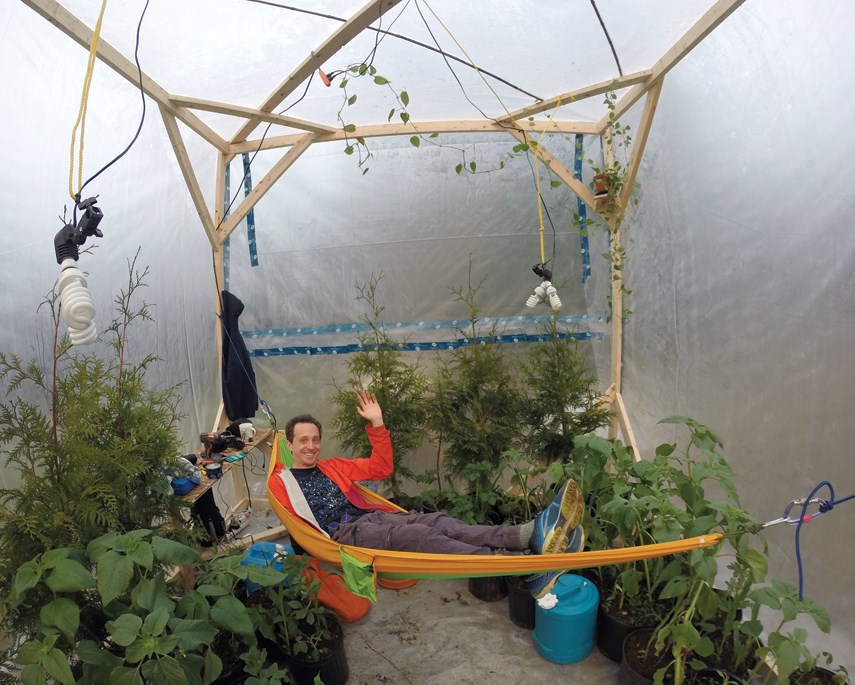 Baute estimates around 10 per cent of the population believe the shape of the planet is more pizza than meatball.
"Which sounds unbelievably high," he acknowledges. "If you talk to a flat Earther . . . they'll be like, 'I can't believe it's only 10 per cent.'"
In an attempt to shed some light on the flat Earth community, Baute pedaled to Saskatchewan and set up two sundials: one in Regina and the other about 140 kilometres straight down Highway 33 in Stoughton.
Even amid geography that looks like it's been through a panini press, Baute recorded two shadows of different lengths. The video, which recreates an experiment first conducted by Greek polymath Eratosthenes 2,200 years ago, has been viewed more than three million times.
As one of six speakers set to make short presentations at Teen Nerd Nite, Baute is devoted to changing both literal and metaphorical perspectives.
"When I found science in university it blew my mind and it changed my life and it changed the way I see the world," he says.
Before finding his online career in 2018, Baute had been teaching science at BrainBoost in Kitsilano.
In many ways, the work is similar, only instead of teaching science, he's performing it.
Recently, he set up dominos across a warehouse floor to illustrate the history of the universe (spoiler alert: humans show up at the end). In 2018, he locked himself in an airtight dome with a few hundred plants.
He stayed inside for about 15 hours but more importantly, he says, he got people to pay attention to the fragile nature of the atmosphere.
"In order to do the project safely I needed to learn even more about climate change and more about how we interact with the air we breathe," he says.
He gets thousands of comments on his videos. Some, he adds, are not very encouraging.
"By in large, they're very positive," he adds. "I feel like I'm at least reaching some people."
Reaching people has been essential for Alison Muller. While earning her PhD in Alberta she went from hospital room to hospital room asking for heart and bone marrow tissue from patients undergoing open heart surgery.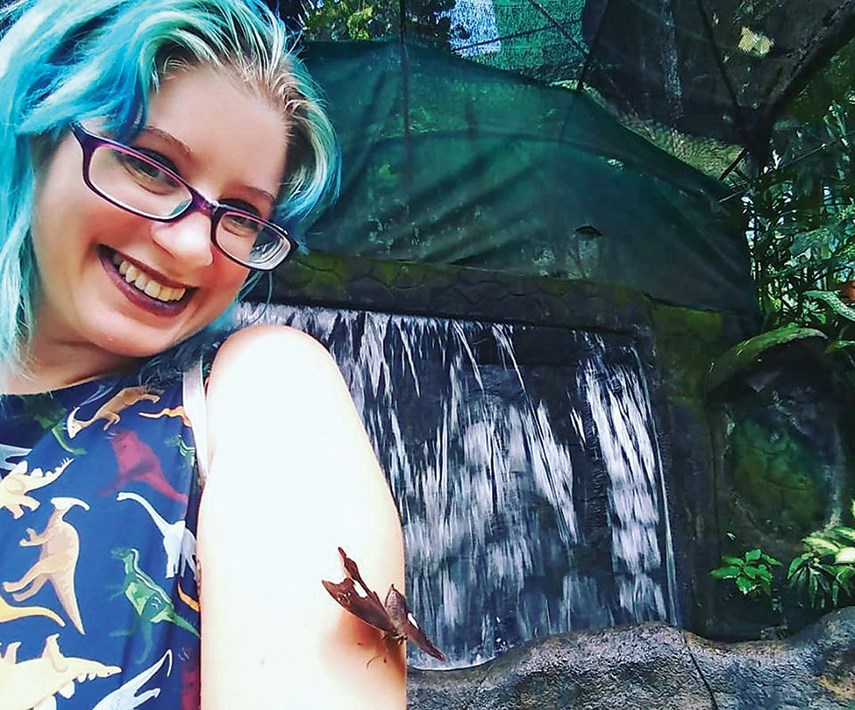 "I was talking to patients within hours of their surgery," she recalls.
In dealing with more than 500 patients, Muller estimates she had a 95 per cent success rate.
While she's encountered many falsehoods about stem cells – ranging from cure-all transplants to a particular South Park episode – Muller found that when she could talk to patients one-on-one or with their families, most patients understood and came to think of the donation of waste tissue as a form of  "paying it forward."
Those donations were critical in allowing Muller to study how healthy cells responded in a diseased area of the heart.
"If you're putting new cells, especially stem cells, into a hostile environment, it makes it very hard for them to do their job effectively," she explains.
Her research largely revolved around "tricking the cells into not seeing the damaged environment," she says.
In a broad context, Muller works on "combining humans with technology" to facilitate the body's natural healing ability.
While she doesn't plan to dive into the specifics of her work at Teen Nerd Nite, Muller says she may touch on subjects of tissue engineering and 3D printing living tissue.
"I really like talking about science and making it accessible," she says.
For Mahinpei, Sunday's event is also about paying it forward.
Mahinpei was in Grade 4 when she and her family moved to North Vancouver from Iran. Shortly afterwards, Mahinpei remembers participating in programs at North Vancouver City Library. The free programs were a perfect fit, she remembers.
"As an immigrant family cost is always a big issue," she says.
Last fall, Mahinpei helped organize a Quantum Leaps Conference to encourage young woman to pursue STEM and she started chatting with Crystal Baldwin – the host and founder of Nerd Nite North Vancouver – and they immediately started planning a crossover event.
As she prepares to head off to university to study math and computer science, Mahinpei recognizes that her life was shaped by those programs.
"That's when I discovered my passion for STEM so I wanted to make sure that other children had it available to them too," she says. "The cycle needs to continue."
The event begins at 1:30 p.m. at the Eagles Club at 170 West Third St. in the City of North Vancouver. To learn more or for tickets click here.