During the broiling dog days of summer, sometimes nothing sounds more appealing than cranking up the AC and unwinding with a good movie in the dark. Whatever your film tastes, there's no denying there's a unique magic to summer cinema both on- and off-screen that's endured over the century-plus history of film.
These days, it can be easy to associate summer movies with big blockbusters, going back to Steven Spielberg's seminal 1975 classic "Jaws." However, a summer-set film can be many things. Take historical dramas like Julie Dash's "Daughters of the Dust," or coming-of-age indie charmers like "The Kings of Summer."
Plenty of first-rate international fare also unfolds during the year's warmest months, from Japanese auteur Yasujirô Ozu's family drama "Early Summer" to the slick '60s erotic thriller "La Piscine." But when it comes to movies set during the summer, which are the best ones to check out next?
To find out, Stacker researched films set during summer and compiled a list of 30 of the best ones, organizing them by IMDb user ratings. This list spans decades, film genres, and countries of origin. To qualify, the film had to have at least 2,500 votes and a 6.5 IMDb user rating or 70 Metascore. Read on to find new selections for your summer watchlist.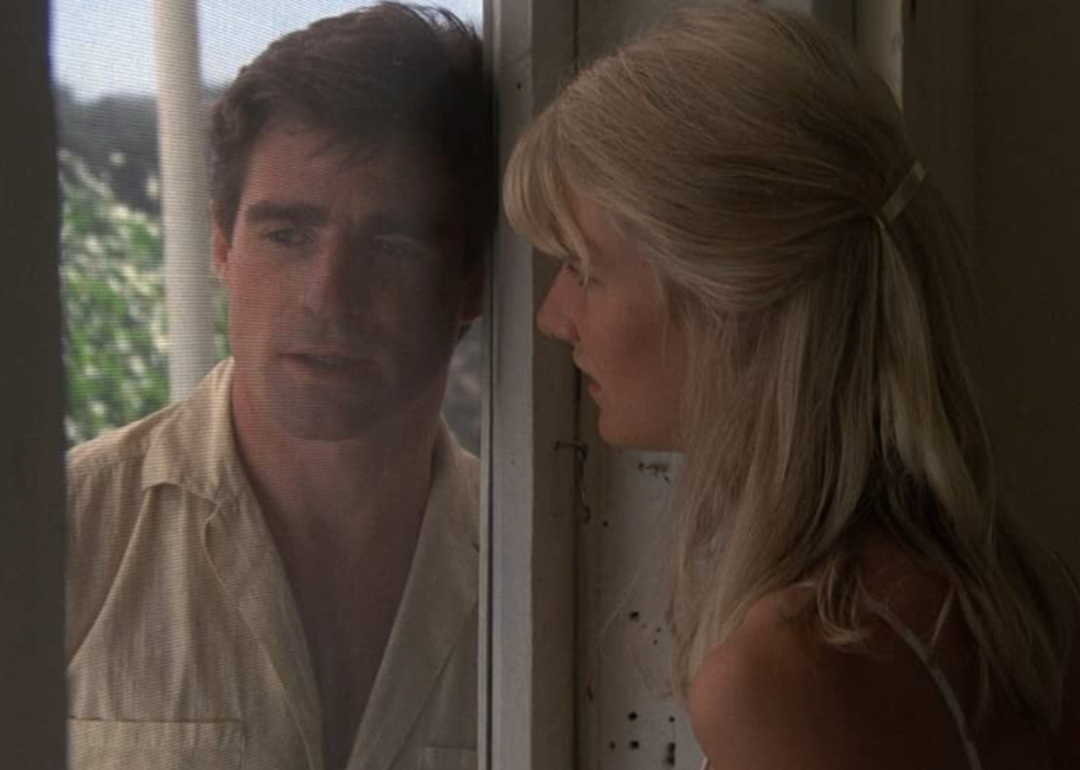 American Playhouse
Smooth Talk (1985)
- Director: Joyce Chopra
- IMDb user rating: 6.5
- Metascore: 74
- Runtime: 92 minutes
Laura Dern delivers an early career breakout performance as "Smooth Talk" protagonist Connie, a 15-year-old black sheep. In the months before her sophomore year, Connie's dreams of an idyllic summer romance are rocked when she encounters a handsome older man (Treat Williams) who's got his eye on her. Adapted from Joyce Carol Oates' acclaimed short story "Where Are You Going, Where Have You Been?" the coming-of-age film won the Grand Jury Prize at the Sundance Film Festival.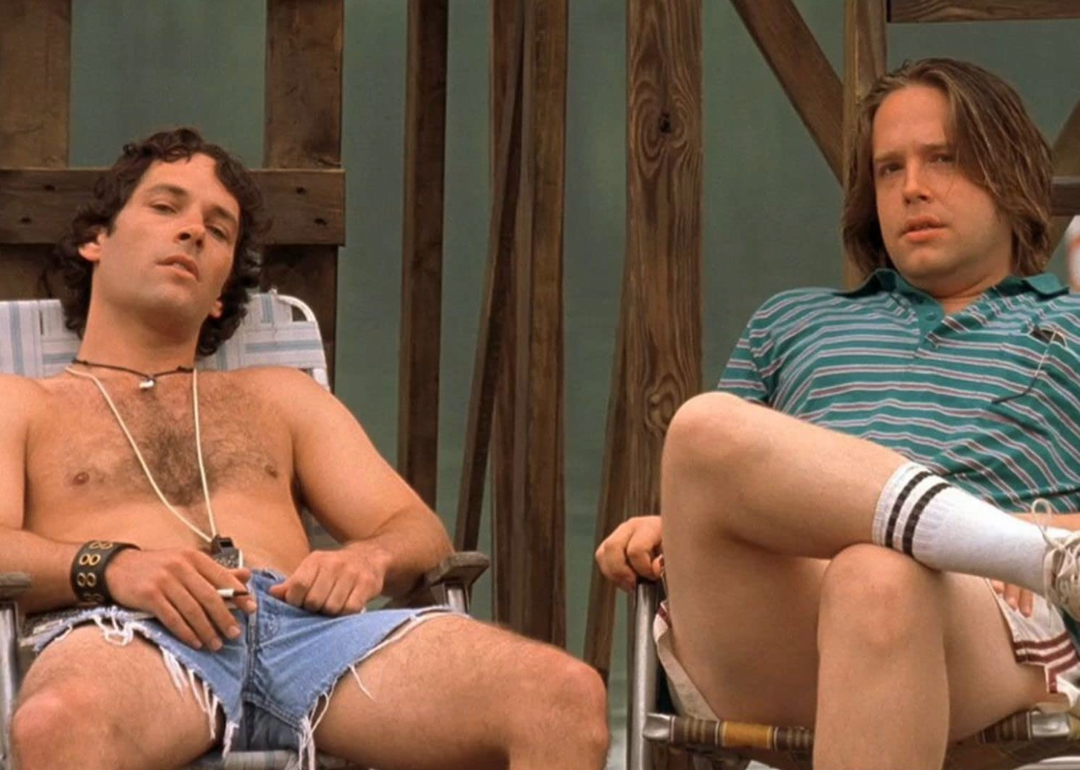 Eureka Pictures
Wet Hot American Summer (2001)
- Director: David Wain
- IMDb user rating: 6.5
- Metascore: 42
- Runtime: 97 minutes
Inspired by writers David Wain and Michael Showalter's own summer camp escapades, "Wet Hot American Summer" unfolds over the last day of summer camp. In this parody of '70s and '80s sex comedies, the camp staff makes last-ditch efforts to satisfy their horniness and make up for missed connections. With an all-star ensemble cast including Bradley Cooper, Amy Poehler, and Paul Rudd, the film was a box-office bomb but gained a reputation as a cult-favourite film. That success later spawned a prequel series on Netflix in 2015.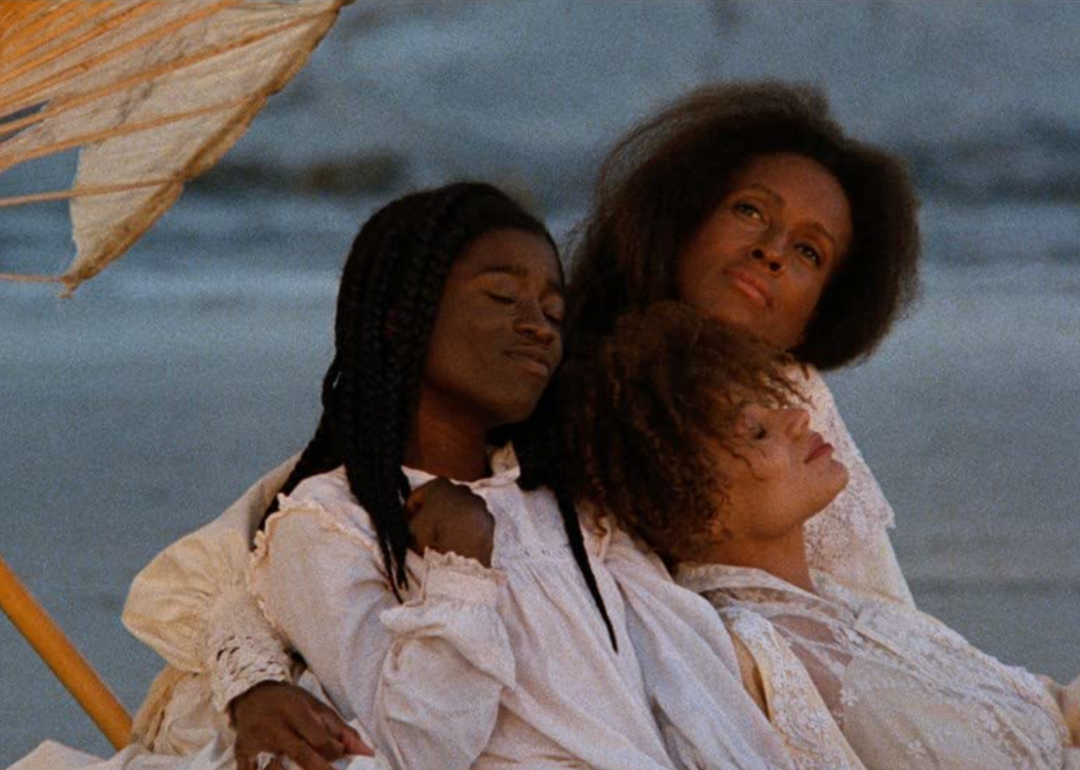 Geechee Girls
Daughters of the Dust (1991)
- Director: Julie Dash
- IMDb user rating: 6.6
- Metascore: 81
- Runtime: 113 minutes
When it was released in 1991, Julie Dash's "Daughters of the Dust" became the first movie directed by a Black woman to receive a national theatrical release. Set on the beachy Saint Helena Island in 1902, the movie follows three generations of women who find themselves torn when it comes to the prospect of leaving their home behind and moving north. Weaving together folk tales and stunning nonlinear visuals, "Daughters of the Dust" was a major inspiration for Beyoncé's 2016 visual album "Lemonade."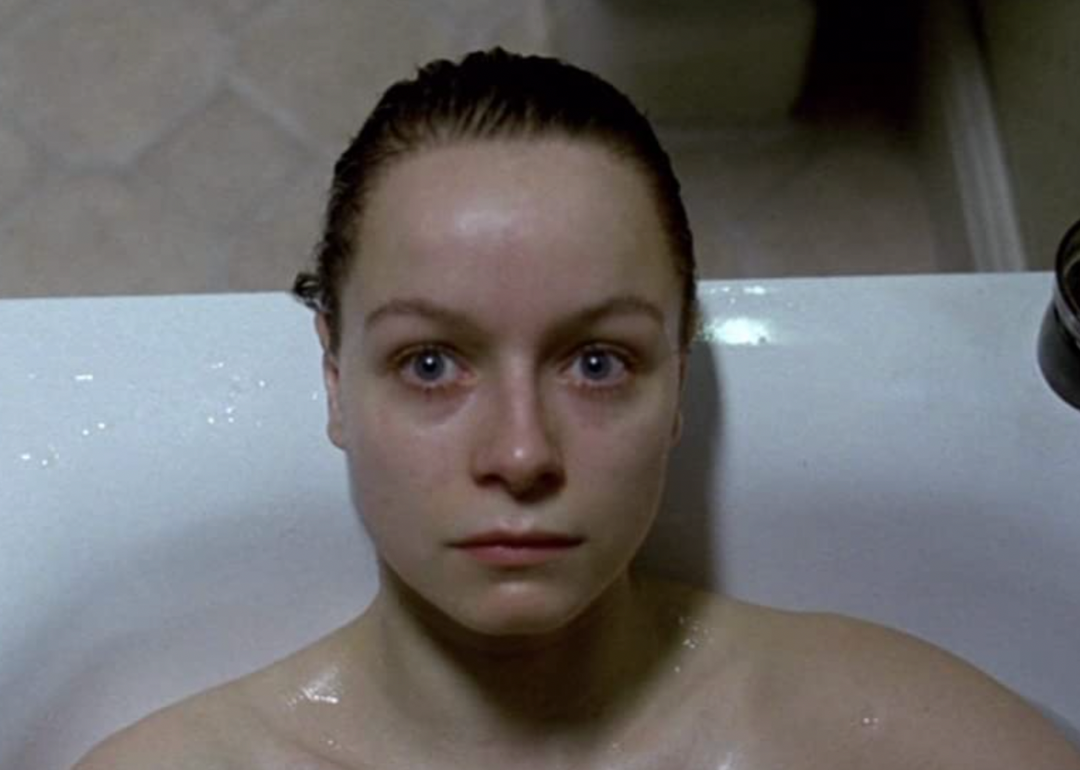 Alliance Atlantis Motion Picture Production
Morvern Callar (2002)
- Director: Lynne Ramsay
- IMDb user rating: 6.7
- Metascore: 78
- Runtime: 97 minutes

Described by director Lynne Ramsay as a modern "black fairytale," "Morven Callar" centers on its titular protagonist (Samantha Morton), an unambitious working-class supermarket clerk who decides to pass her boyfriend's novel manuscript off as her own following his suicide. When the book is sold, Morven and her best friend Lanna (Kathleen McDermott) use the money to jet off on a lush Spanish vacation. However, her attempt to pass the book off as her own soon takes unexpected psychological turns.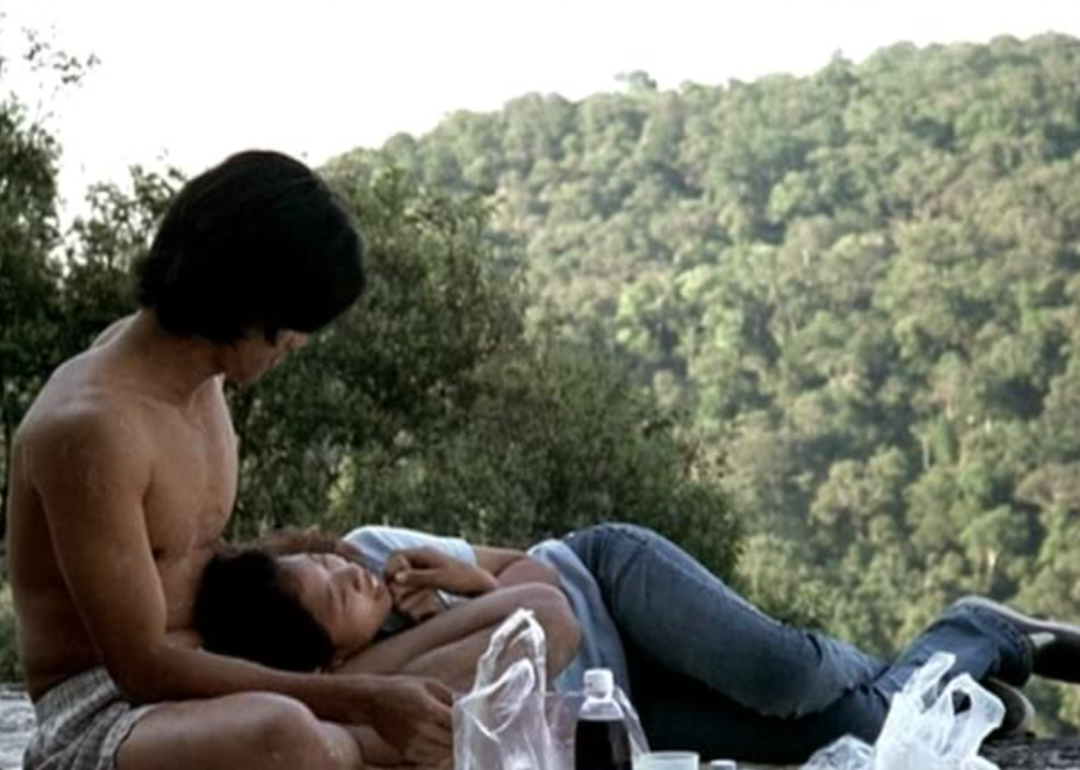 Anna Sanders Films
Blissfully Yours (2002)
- Director: Apichatpong Weerasethakul
- IMDb user rating: 6.9
- Metascore: 77
- Runtime: 125 minutes
The Thai romance "Blissfully Yours" starts off simply enough, as Min (Min Oo)—an immigrant in the country illegally from Myanmar—and his girlfriend Roong (Kanokporn Tongaram) set off on a picnic date. However, when a middle-aged woman with curious ties to both members of the couple trails them, director Apichatpong Weerasethakul's thoughtful, potent meditations on human desire shine through. As The Guardian critic Jonathan Romney describes it, the film is "not strictly a summer film, but a hymn to the joys of sweat, sex, and reverie in a lush forest setting."
Cinegrit
Journey of the Hyena (1973)
- Director: Djibril Diop Mambéty
- IMDb user rating: 7.0
- Metascore: data not available
- Runtime: 85 minutes
The summery road movie "Journey of the Hyena" centers on young Senegalese lovers Anta (Myriam Niang) and Mory (Magaye Niang), who dream of swapping their uninspired life for a new one in Paris. In a series of frenetic scenes that straddle the border between reality and surrealism, the duo concocts various schemes in hopes of scoring enough money for tickets to France. Inspired by both the French New Wave and African oral traditions, "Journey of the Hyena" paints a memorable portrait of the disillusionment many Senegalese people felt after the nation achieved independence.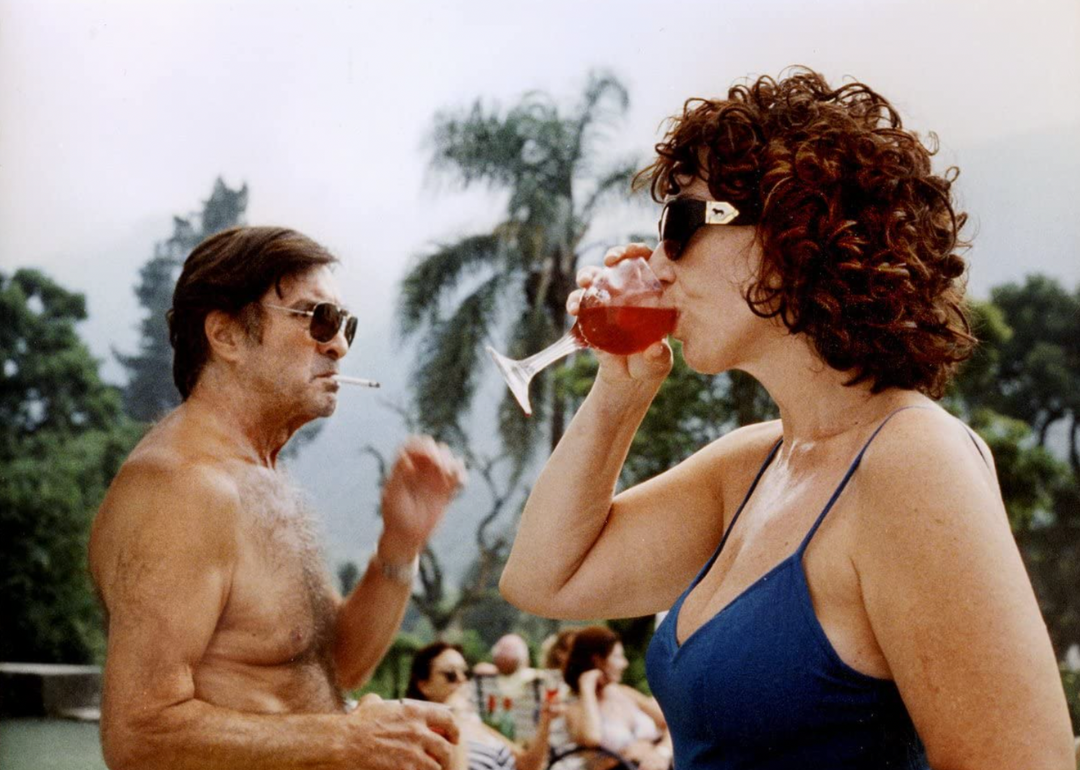 4k Films
La Ciénaga (2001)
- Director: Lucrecia Martel
- IMDb user rating: 7.0
- Metascore: 78
- Runtime: 103 minutes
In the seminal Argentinian film "La Ciénaga," the rot of an extended bourgeoise family comes to the surface over the course of one summer spent at their run-down vacation home. The movie marked celebrated filmmaker Lucrecia Martel's first feature, which Cine-File writer Ben Sachs hailed as "one of the most distinctive directorial debuts in cinema." Additionally, "La Ciénaga" was hailed for its ability to convey denser explorations of topics like class and politics through the characters' interpersonal conflicts.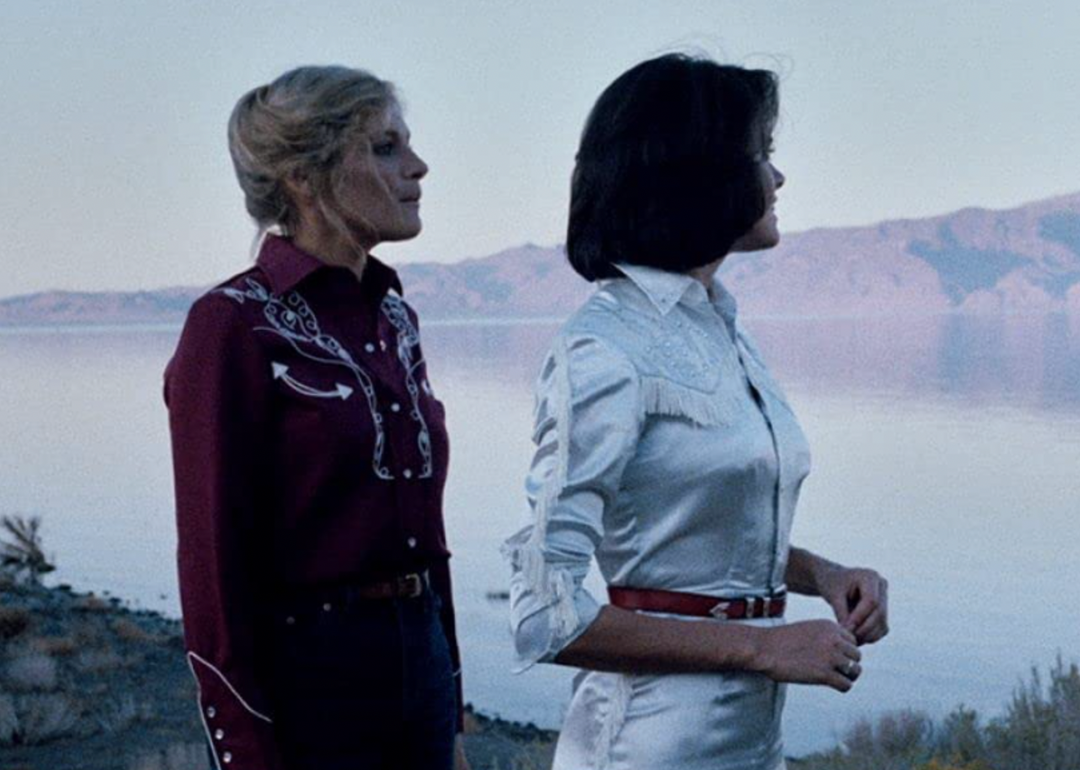 Desert Hearts Productions
Desert Hearts (1985)
- Director: Donna Deitch
- IMDb user rating: 7.1
- Metascore: 67
- Runtime: 91 minutes
"Desert Hearts" opens as buttoned-up professor Vivian (Helen Shaver) travels to Reno in 1959 to get a quickie divorce. While spending time there over the course of one summer, she finds herself embarking upon a romance with younger, bolder rancher's daughter Cay (Patricia Charbonneau). Regarded as one of the first mainstream movies to center a lesbian love story with a happy ending, "Desert Hearts" was almost entirely independently financed by director Donna Deitch.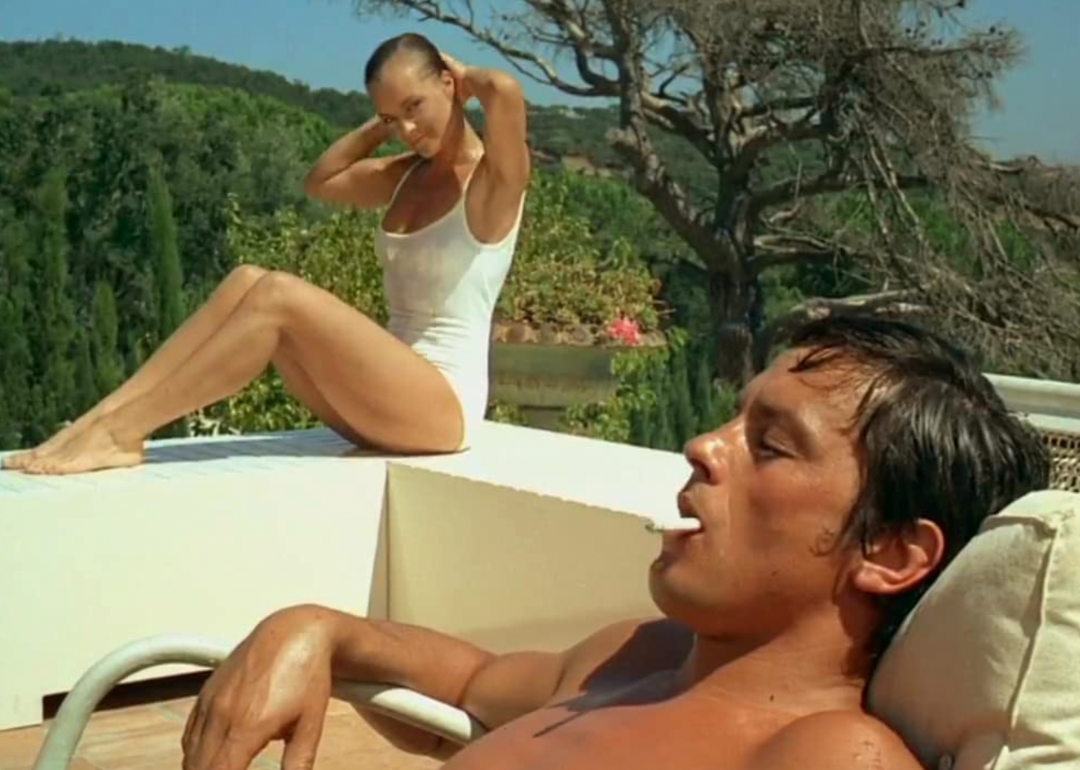 Société Nouvelle de Cinématographie (SNC)
La Piscine (1969)
- Director: Jacques Deray
- IMDb user rating: 7.1
- Metascore: 76
- Runtime: 122 minutes
The slick eroticism of '60s modernism has dark undercurrents in Jacques Deray's "La Piscine." Set under the beating sun on the French Riviera, couple Jean-Paul and Marianne's (Alain Delon and Romy Schneider) vacation is upended by the arrival of Marianne's former lover. Soon, tensions escalate when Jean-Paul lets the newcomer drown and the pair find themselves in a bind with the police. Starring former real-life couple Delon and Schneider, "La Piscine" was dismissed as salacious by many Americans upon release. However, it has since become regarded as a sexy, summery psychological thriller.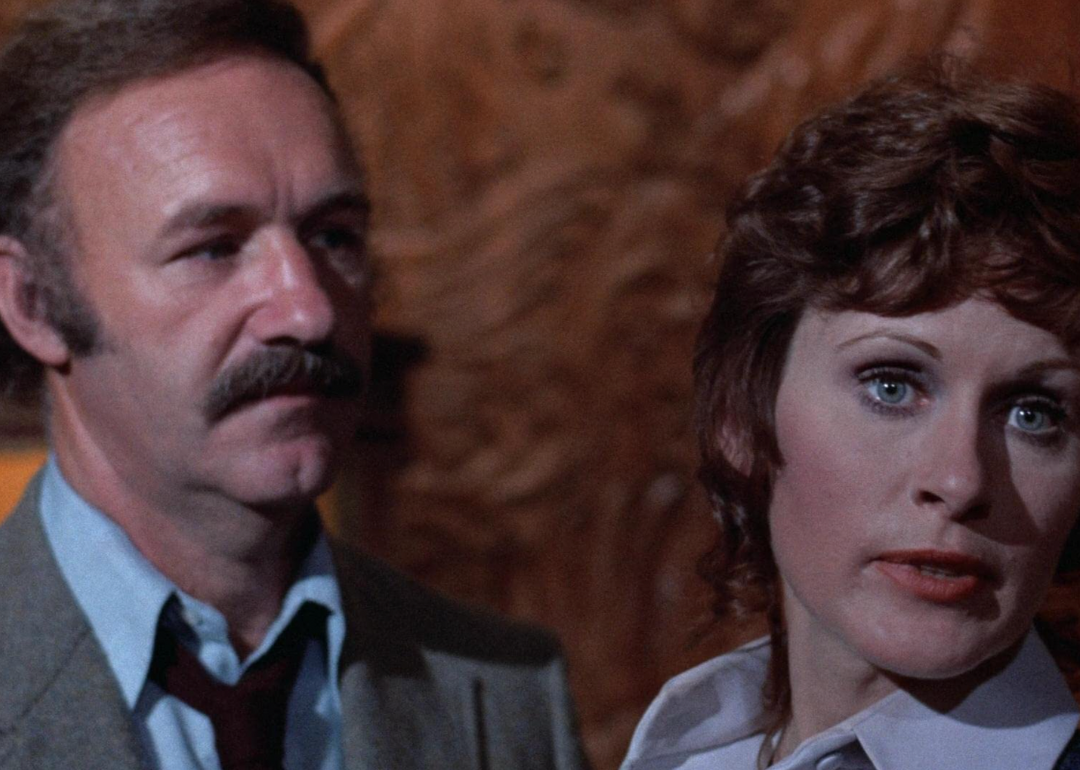 Warner Bros.
Night Moves (1975)
- Director: Arthur Penn
- IMDb user rating: 7.1
- Metascore: 82
- Runtime: 100 minutes
The neo-noir "Night Moves" stars Gene Hackman as Harry, a hard-boiled Los Angeles PI who's hired by a B-movie star (Janet Ward) to bring home her runaway teenage daughter Delly (Melanie Griffith). However, when he finds her shacked up with her stepfather (John Crawford) and his lover (Jennifer Warren) on the beaches of the Florida Keys, he finds himself caught up in a love triangle and a complex smuggling plot. Although "Night Moves" was filmed in 1973, it was released two years later due to the fact that Griffith filmed nude scenes on screen at just 16 years old.
Big Beach Films
The Kings of Summer (2013)
- Director: Jordan Vogt-Roberts
- IMDb user rating: 7.1
- Metascore: 61
- Runtime: 95 minutes
Before directing "Kong: Skull Island," director Jordan Vogt-Roberts helmed the slight coming-of-age charmer "The Kings of Summer." The film centers on three teenage boys (played by Nick Robinson, Gabriel Basso, and Moises Arias) who decide to build a house and live off the land after growing fed up with their overbearing parents. As The Telegraph critic Robbie Collin wrote: "It lollops along to its own lazy drumbeat, perfectly evoking that too-brief time of life when you could pass the evenings drunk on stolen beer and all the spare time you could dream of."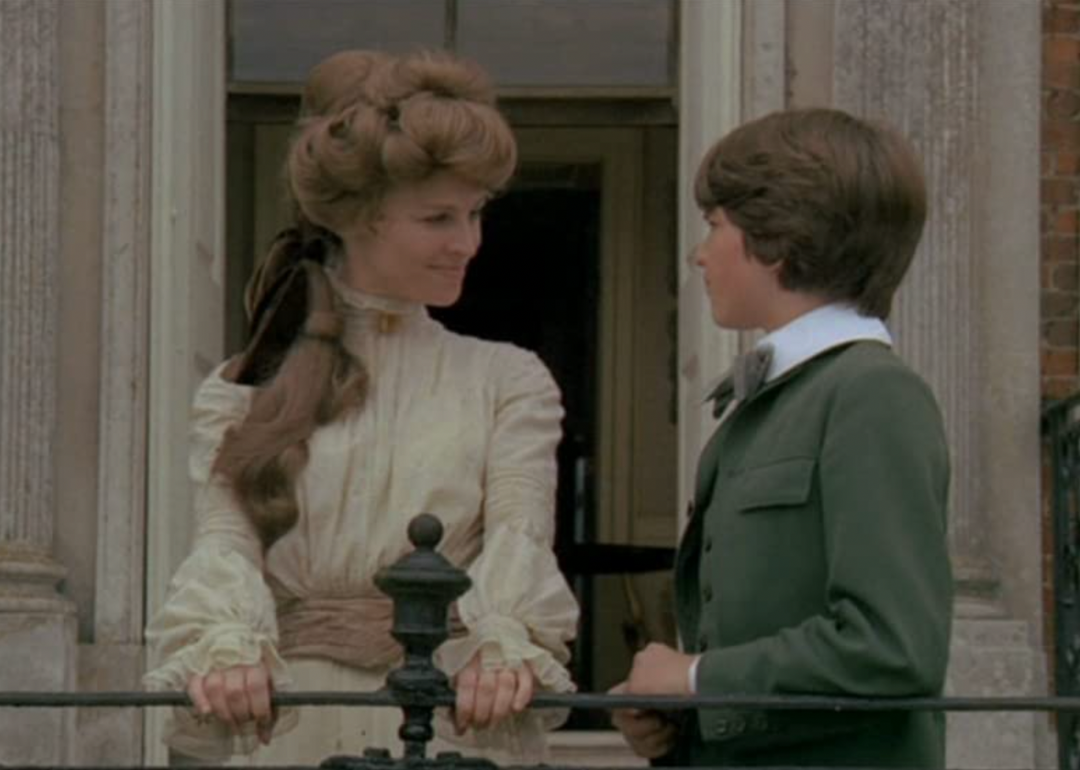 EMI Films
The Go-Between (1971)
- Director: Joseph Losey
- IMDb user rating: 7.2
- Metascore: data not available
- Runtime: 116 minutes
"The Go-Between" follows young British teen Leo (Dominic Guard), who finds himself left to his own devices after travelling to his wealthy friend's countryside home in the summer of 1900. He soon agrees to become a "go-between" and deliver letters between charming young aristocrat Marian (Julie Christie) and her secret forbidden lover, a neighbouring farmer named Ted (Alan Bates). Tragedy soon strikes when the affair comes to light, underlining the story's criticisms of Victorian society at the time.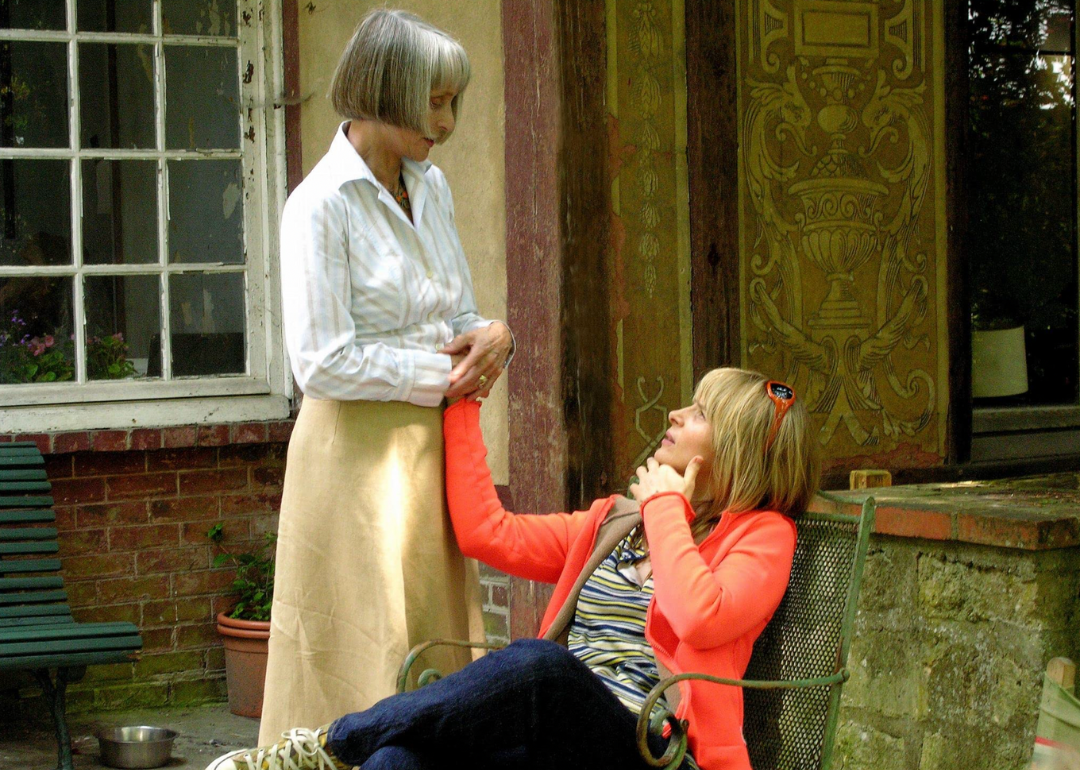 MK2 Productions
Summer Hours (2008)
- Director: Olivier Assayas
- IMDb user rating: 7.2
- Metascore: 86
- Runtime: 103 minutes
Described by the Criterion Collection as an "exquisitely nuanced drama about the material of globalized modern living," "Summer Hours" begins as elderly family matriarch Hélène (Edith Scob) calls her three children to attend to her estate and valuables ahead of her impending death. Tensions soon arise between Frédéric, who has continued living in his hometown, and his siblings Adrienne (Juliette Binoche) and Jérémie (Jérémie Renier), who have sought life abroad. Reckoning with the loss of childhood artifacts and supposedly unbreakable family connections can feel like the waning days of summer, which filmmaker Olivier Assays viscerally captures here.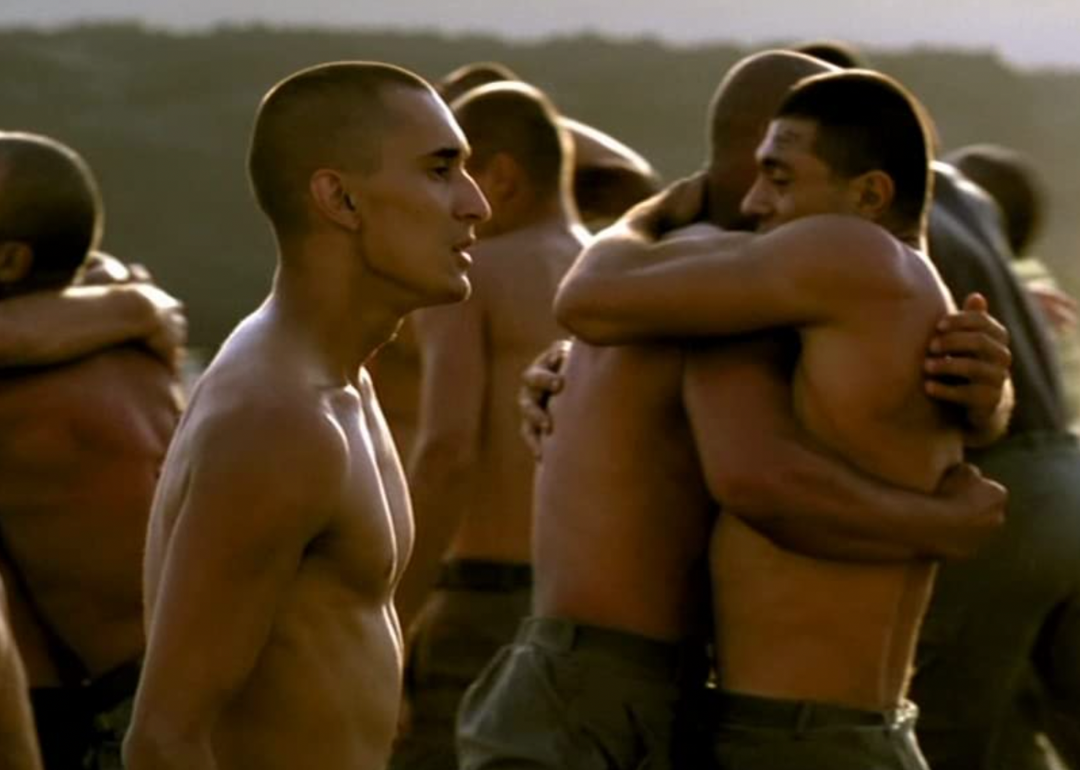 La Sept-Arte
Beau travail (1999)
- Director: Claire Denis
- IMDb user rating: 7.3
- Metascore: 91
- Runtime: 92 minutes
French filmmaker Claire Denis' magnum opus "Beau travail" uses a colonial military base as a grounds for interrogating heady questions of male identity and sexuality. Loosely inspired by Herman Melville's novella "Billy Budd," the film tracks how homoerotic power plays and toxic masculinity set the stage for the violent disgrace of two soldiers at France's Foreign Legion outpost. "Beau travail" ranked seventh in the 2022 Sight and Sound poll of the 100 greatest films of all time, with the official description reading: "Claire Denis' great gift is to evoke emotion with gesture and juxtaposition."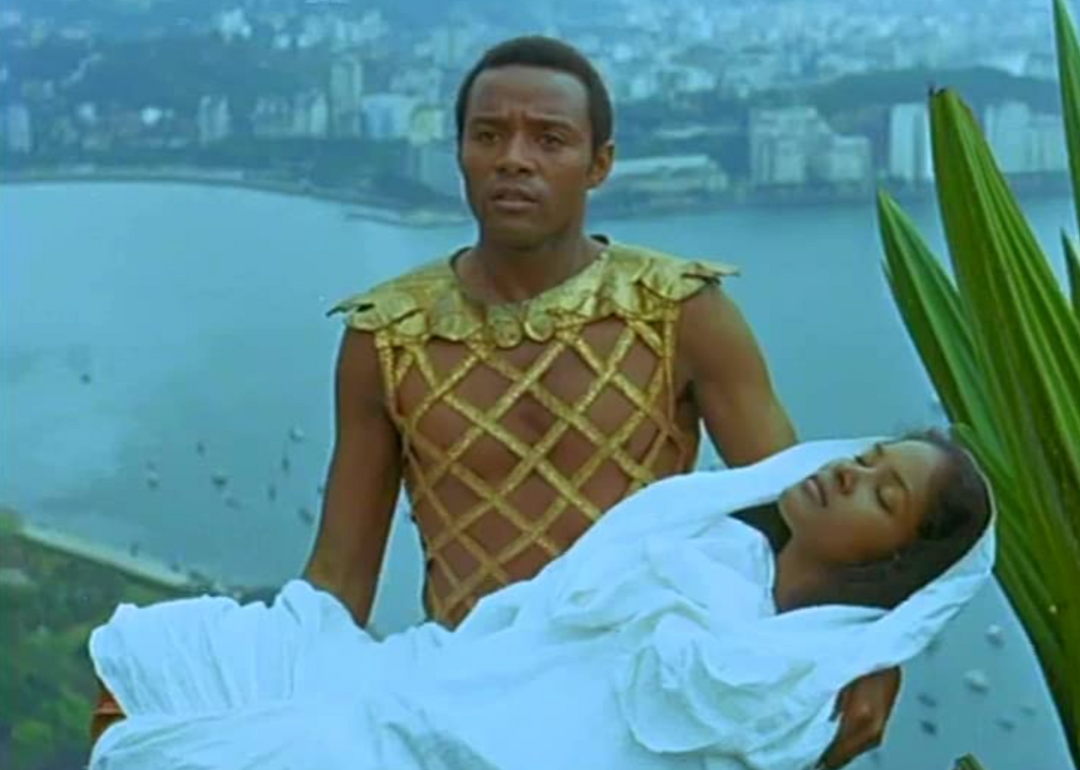 Dispat Films
Black Orpheus (1959)
- Director: Marcel Camus
- IMDb user rating: 7.4
- Metascore: 81
- Runtime: 100 minutes
Although "Black Orpheus" takes place during the Rio de Janeiro festival of Carnaval in early springtime, its exuberance and vibrant passion easily evoke summertime. An adaptation of the classic myth of Orpheus and Eurydice, Marcel Camus' film centers on the plight of two star-crossed lovers as they're pursued by a hitman through the iconic Brazilian celebration. "Black Orpheus" made history as the first film to win both the Cannes Film Festival's Palme d'Or and the Academy Award for Best Foreign Language Film and introduced Brazilian bossa nova jazz music to an international audience.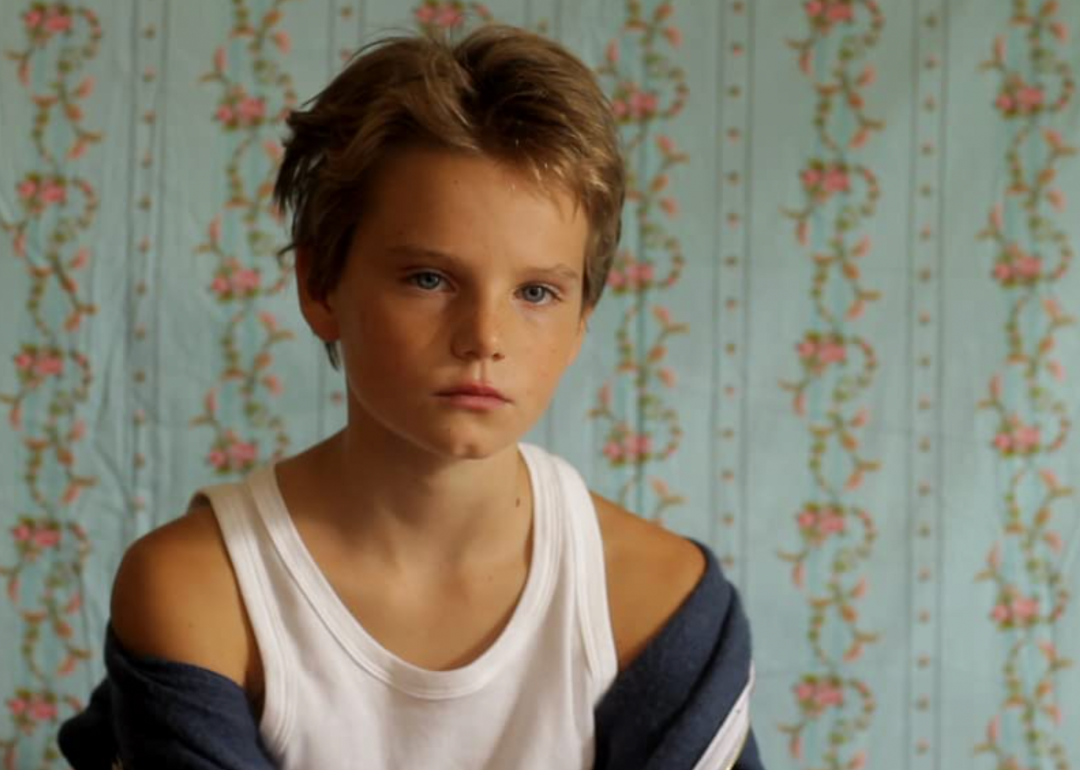 Hold Up Films
Tomboy (2011)
- Director: Céline Sciamma
- IMDb user rating: 7.4
- Metascore: 74
- Runtime: 82 minutes
"Tomboy" evokes the tender days of childhood summer break, when the harsh binaries kids are too often forced into are swapped for a suspended reality of looser, more imaginative ponderings of identity. The film follows a 10-year-old trans boy who takes on the identity of Mickäel in his new town and finds freedom in being accepted as a boy. While director Céline Sciamma is best known for her 2019 period romance "Portrait of a Lady on Fire," "Tomboy" reflects her talent at capturing the magic and heartbreak of being young.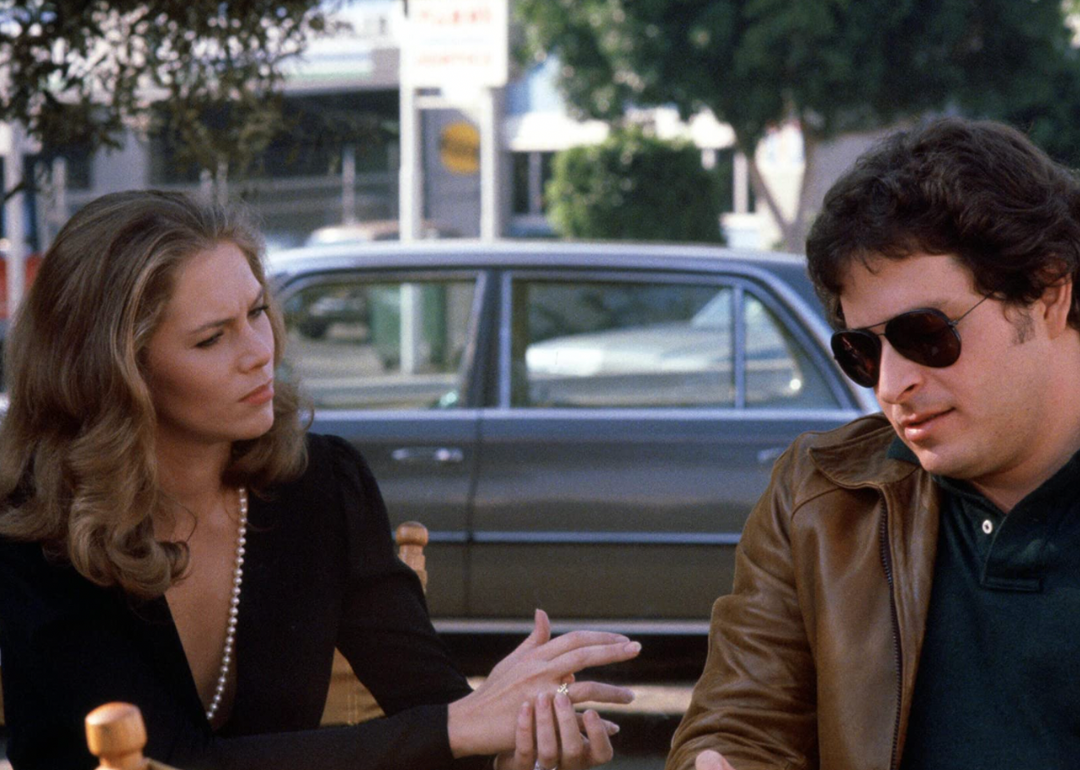 The Ladd Company
Body Heat (1981)
- Director: Lawrence Kasdan
- IMDb user rating: 7.4
- Metascore: 77
- Runtime: 113 minutes
After making a name for himself as the co-screenwriter of iconic films like "The Empire Strikes Back" and "Raiders of the Lost Ark," Lawrence Kasdan made his debut as a feature filmmaker with the sultry erotic thriller "Body Heat." Billed as an update of Billy Wilder's iconic noir film "Double Indemnity," the film stars William Hurt as Ned, a fraudulent lawyer who enters into a passionate affair with Matty (Kathleen Turner), who's married to a powerful Florida businessman (Richard Crenna). When Ned begins scheming to kill Matty's husband, he soon finds himself hopelessly double-crossed. Every Southern neo-noir should have this much palpable heat!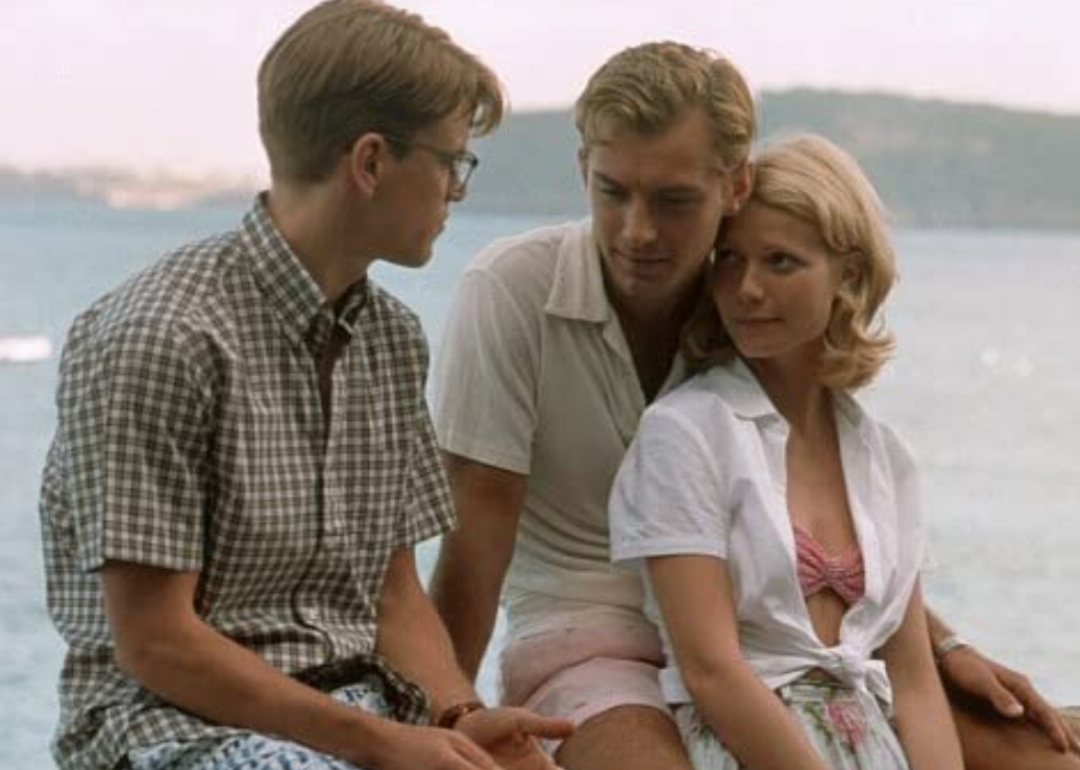 Miramax
The Talented Mr. Ripley (1999)
- Director: Anthony Minghella
- IMDb user rating: 7.4
- Metascore: 76
- Runtime: 139 minutes
Combine lethal scheming, charismatic rising stars, and fabulous European summer vacation clothes, and you've got "The Talented Mr. Ripley." This adaptation of Patricia Highsmith's classic psychological thriller centers on con artist Tom Ripley (Matt Damon), who cons his way into the Italian upper class. Soon, his enjoyment of these newfound gilded pleasures goes awry when he becomes hopelessly entangled with rich kids Dickie (Jude Law) and Marge (Gwyneth Paltrow).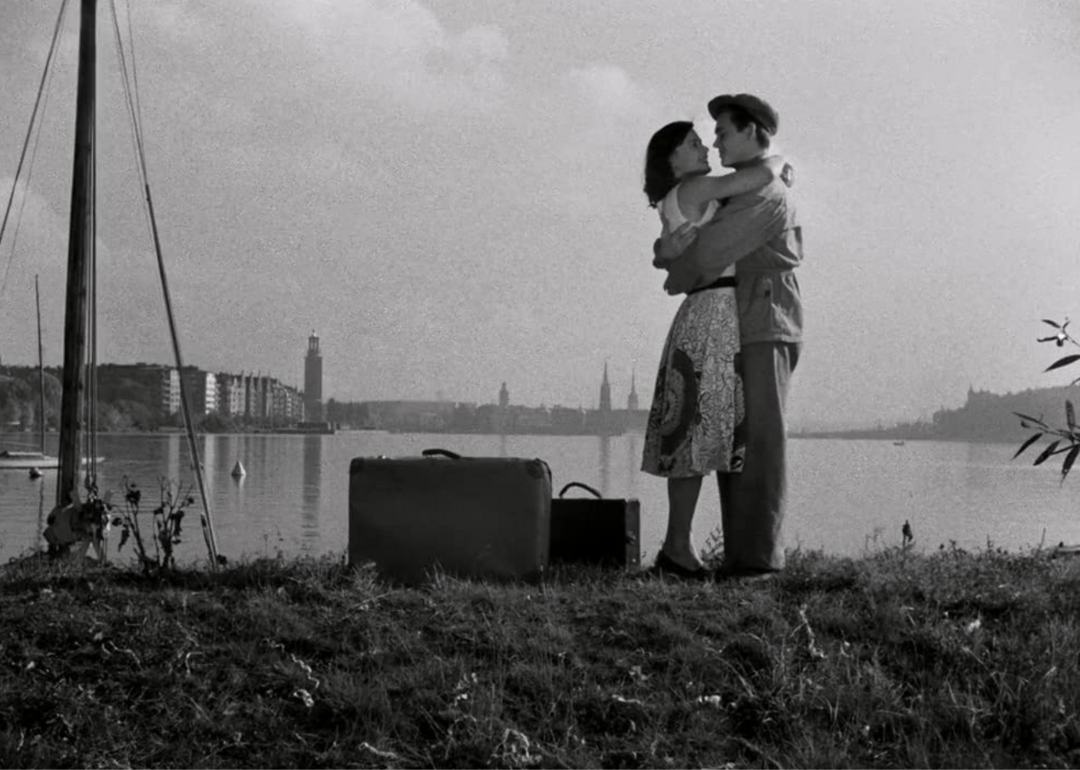 Svensk Filmindustri (SF)
Summer with Monika (1953)
- Director: Ingmar Bergman
- IMDb user rating: 7.5
- Metascore: data not available
- Runtime: 96 minutes
"Summer with Monika" marked the first of Ingmar Bergman's collaborations with his muse and one-time lover, Harriet Andersson, who plays the titular Monika. This early Bergman picture follows Swedish teenagers Harry (Lars Ekborg) and Monika (Andersson) as they scorn their menial lives and spend a passionate summer together on an isolated island until an unexpected pregnancy and forced marriage pushes them to confront the reality of their social circumstances. Although the film was controversial stateside due to its unabashed nudity and eroticism, it also helped Sweden cultivate a reputation as a sexually progressive country.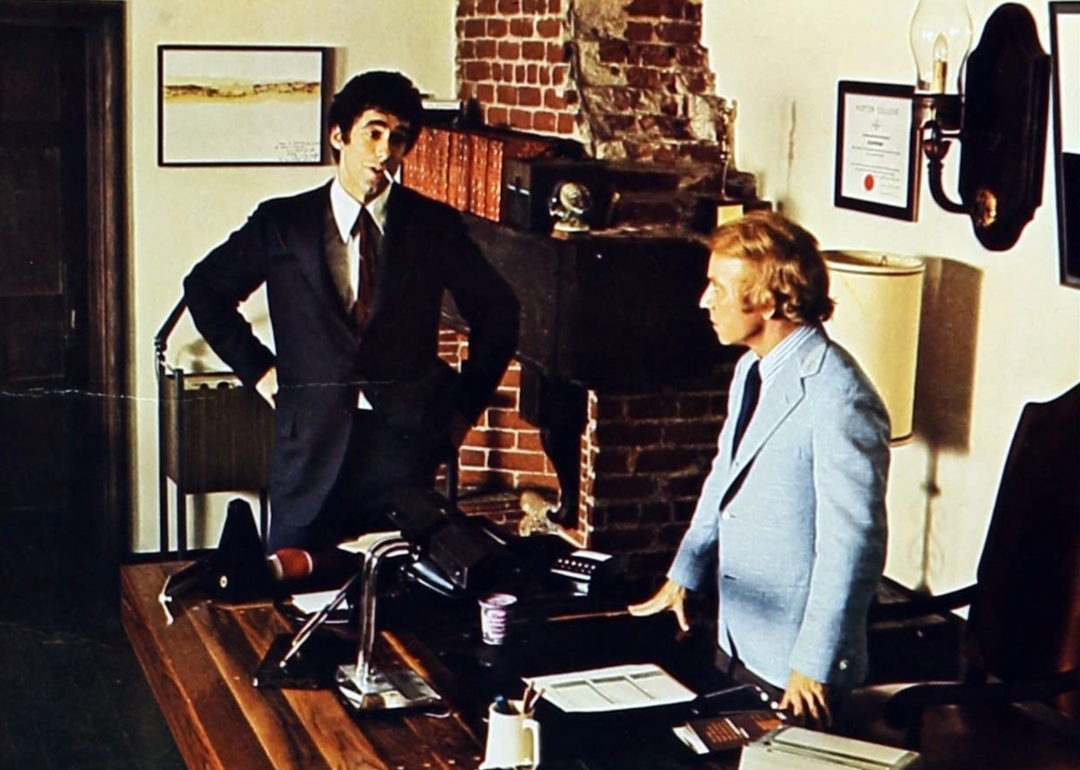 Lion's Gate Films
The Long Goodbye (1973)
- Director: Robert Altman
- IMDb user rating: 7.5
- Metascore: 87
- Runtime: 112 minutes
One of the great satires of film noir, "The Long Goodbye" stars Elliot Gould as private detective Philip Marlowe, whose outdated code of ethics is often at odds with the reality of '70s Los Angeles. As the film opens, he agrees to do a favor for his old pal Terry (Jim Bouton) before learning that Terry's wife was suspiciously murdered around the same time. To make matters even more complicated, Terry is found dead of suicide in Mexico, and Marlowe becomes involved with Terry's former paramour, Eileen (Nina van Pallandt).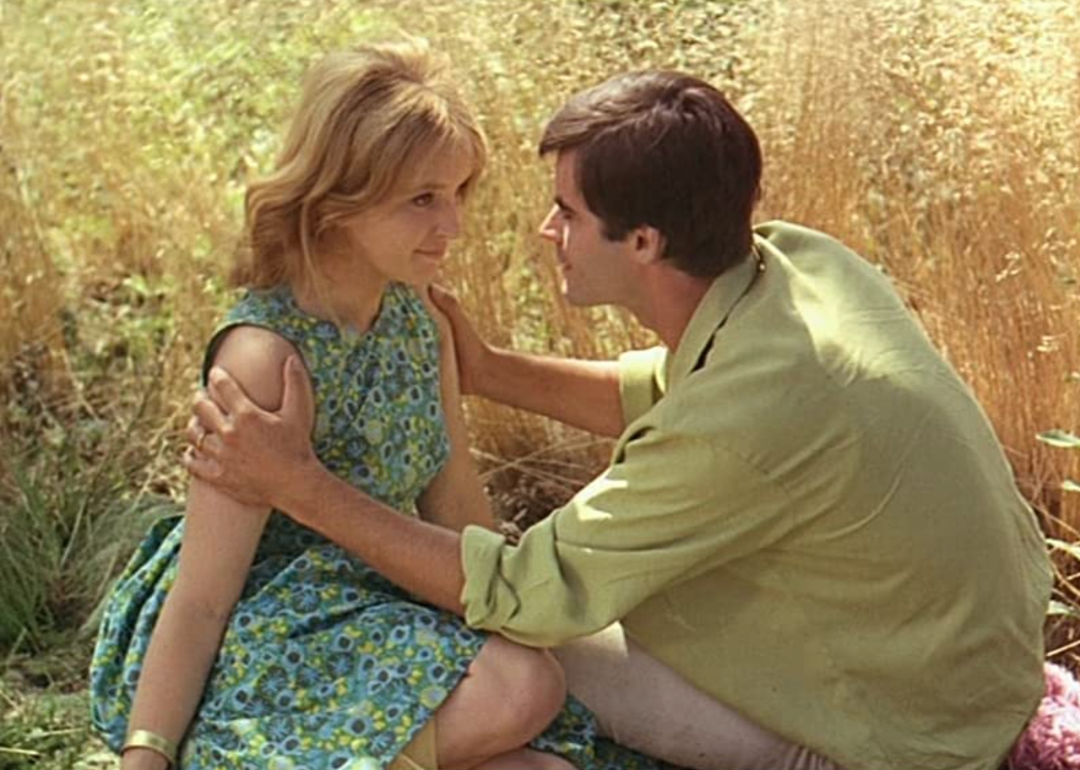 Parc Film
Le Bonheur (1965)
- Director: Agnès Varda
- IMDb user rating: 7.6
- Metascore: data not available
- Runtime: 80 minutes
French New Wave icon Agnès Varda eviscerates the supposed purity of the nuclear family and heteronormative marriage in her 1965 film "Le Bonheur" (which translates to "happiness"). Over the course of one summer, happily married young father François (Jean-Claude Drouot) takes up an affair with a local postal worker and discards his wife Thérèse (Claire Drouot), ultimately leading to tragedy in the process. In a 2019 Varda retrospective for Another Gaze, critic Jenny Chamarette called "Le Bonheur" her favourite of the director's works, writing, "It's like nothing else: a horror movie wrapped up in sunflowers, an excoriating feminist diatribe strummed to the tune of a love ballad."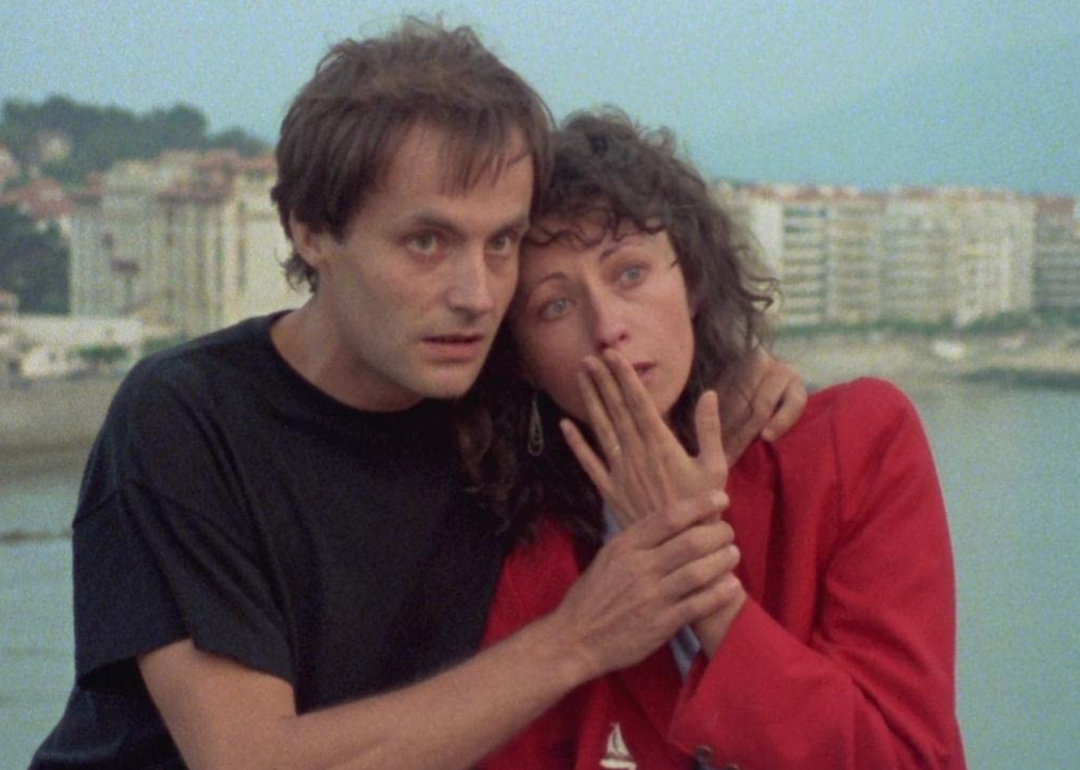 Ministère de la Culture et de la Communication
The Green Ray (1986)
- Director: Éric Rohmer
- IMDb user rating: 7.6
- Metascore: data not available
- Runtime: 99 minutes
Long before Lana Del Rey became synonymous with "summertime sadness," the concept was impeccably captured in the French film "The Green Ray." Marie Rivière stars as Delphine, an introverted secretary who sets off on a wide-spanning summer vacation only to find that true connection and belonging eludes her. Janus Films described "The Green Ray" to be "as honest a portrait of loneliness, depression, and the longing for understanding as has ever been committed to film."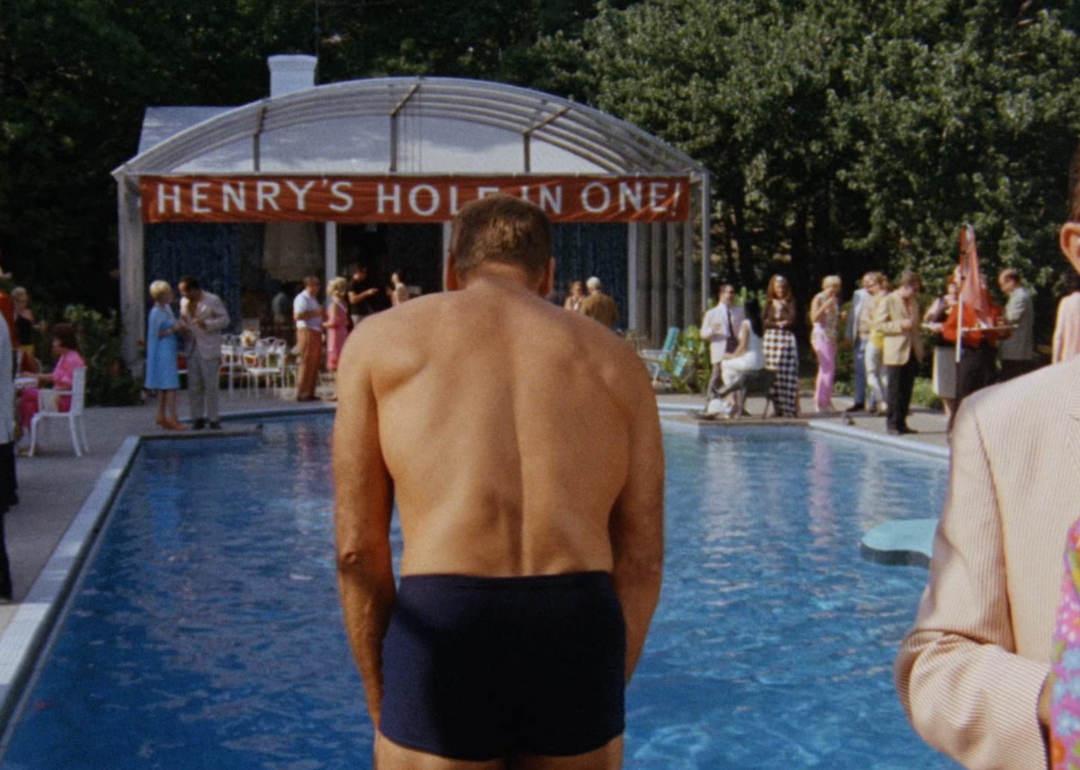 Columbia Pictures
The Swimmer (1968)
- Directors: Frank Perry, Sydney Pollack
- IMDb user rating: 7.6
- Metascore: data not available
- Runtime: 95 minutes
One man's quest to travel 8 miles via his wealthy friends' pools becomes a wistful reflection on the failings of the American dream in "The Swimmer." Burt Lancaster plays Ned, who returns to his Connecticut suburb after a summer away, only to find himself forced to confront his romantic, economic, and personal shortcomings with each house he visits. The film is based on John Cheever's New Yorker short story of the same name.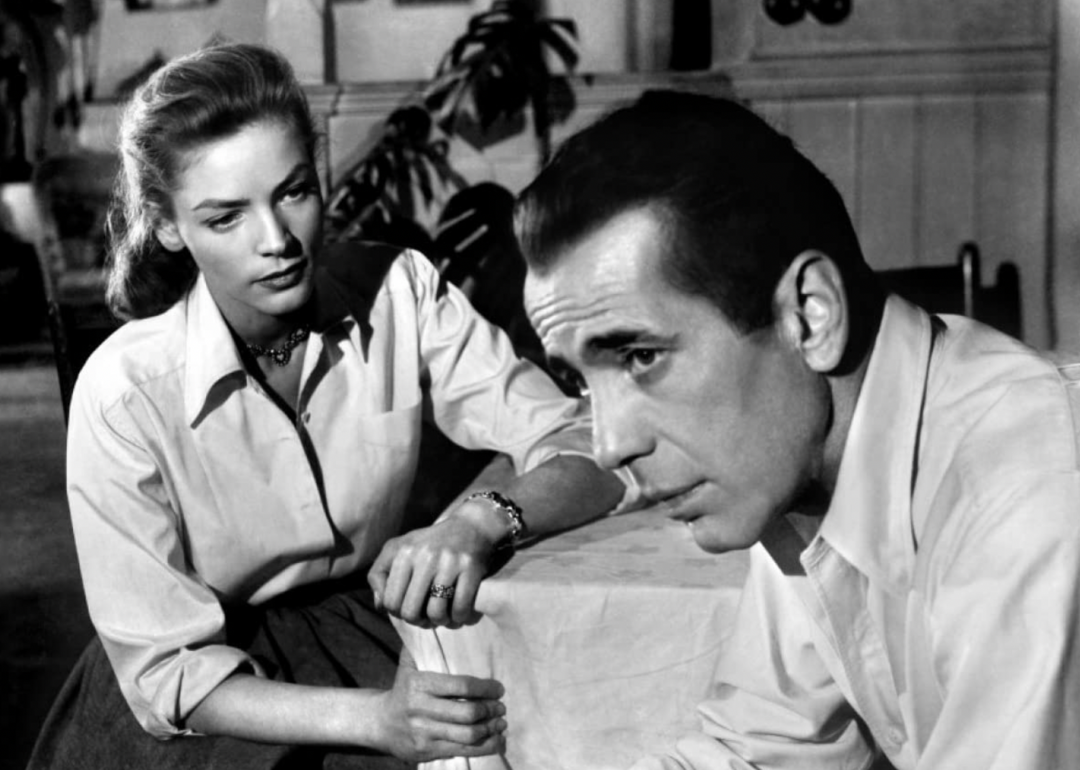 Warner Bros.
Key Largo (1948)
- Director: John Huston
- IMDb user rating: 7.7
- Metascore: data not available
- Runtime: 100 minutes
It's all fun and games until you find your buddy's beachside hotel overrun by mobsters. In "Key Largo," World War II veteran Frank McCloud (Humphrey Bogart) heads to Key Largo, Florida, to pay respects to his late war pal, only for criminals to take over the establishment as a hurricane approaches. "Key Largo" marks famous Hollywood couple Bogart and Lauren Bacall's fourth and final on-screen appearance together.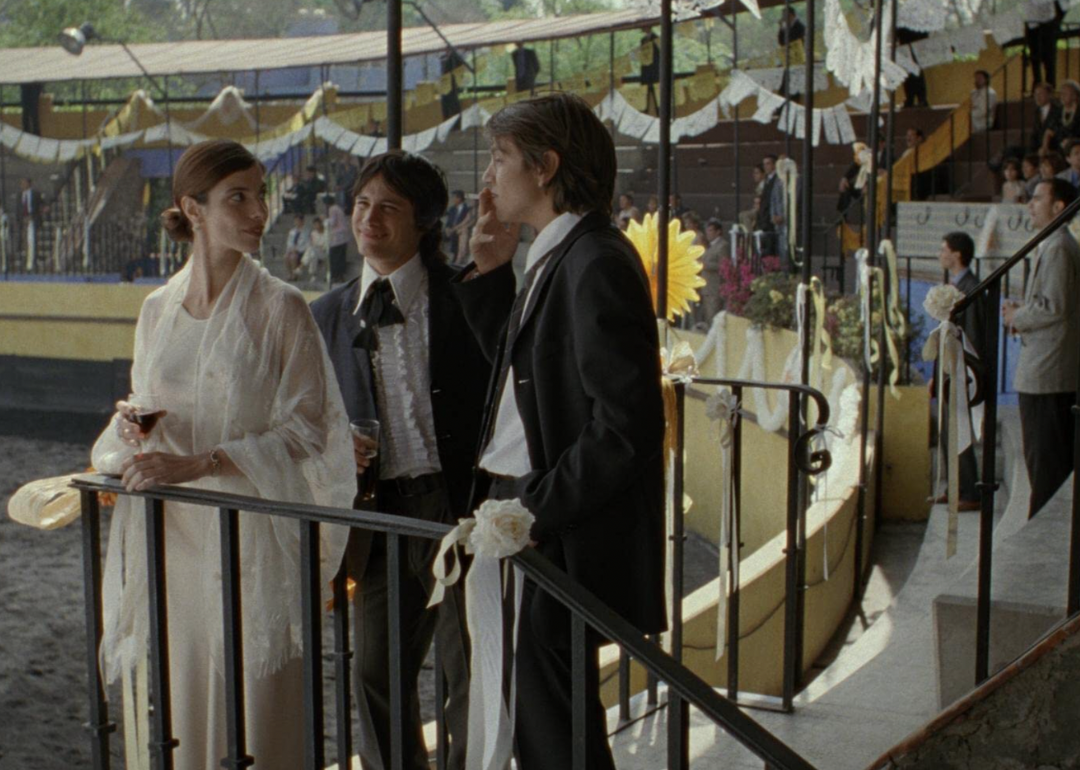 Anhelo Producciones
Y tu mamá también (2001)
- Director: Alfonso Cuarón
- IMDb user rating: 7.7
- Metascore: 89
- Runtime: 106 minutes
Before he began directing English-language films, director Alfonso Cuarón garnered widespread acclaim for his Mexican coming-of-age road trip film "Y tu mamá también" (which translates to "And Your Mother Too"). After finding themselves free for the summer, two teen boys (Gael García Bernal and Diego Luna) and an older woman (Maribel Verdú) embark on an erotic, free-wheeling journey of self-discovery while their country reels from the recent departure of Mexico's Institutional Revolutionary Party. While it contains plenty of timely political musings about growing up in an uncertain climate, Criterion writer Charles Taylor notes it's also "one of the rare happy erotic movies."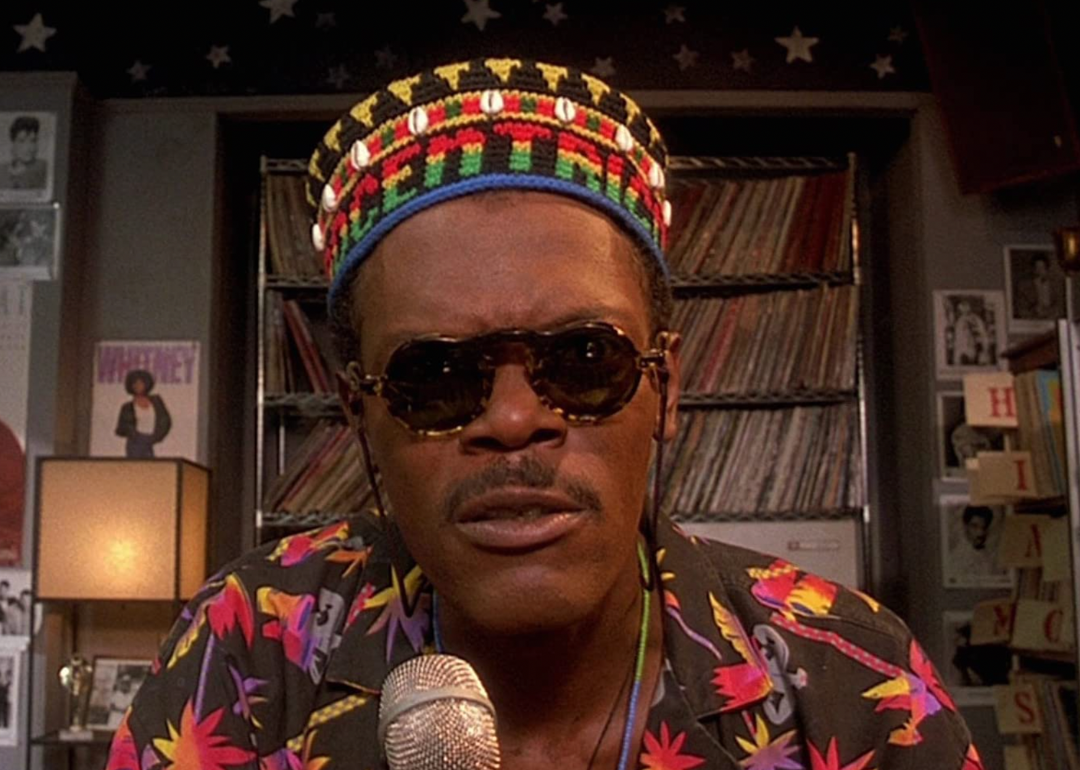 40 Acres & A Mule Filmworks
Do the Right Thing (1989)
- Director: Spike Lee
- IMDb user rating: 8.0
- Metascore: 93
- Runtime: 120 minutes
Filmed on location in the New York City neighbourhood of Bedford-Stuyvesant, or Bed-Stuy, "Do the Right Thing" established Spike Lee as a major voice in cinema. The film unfolds over 24 hours during the hottest day of the year, as racial tensions between the neighbourhood's Black residents and local Italian pizzeria owner Sal (Danny Aiello) boil over. A scorcher of a movie in more ways than one, "Do the Right Thing" remains a powerful condemnation of bigotry and negligence during the Reagan years.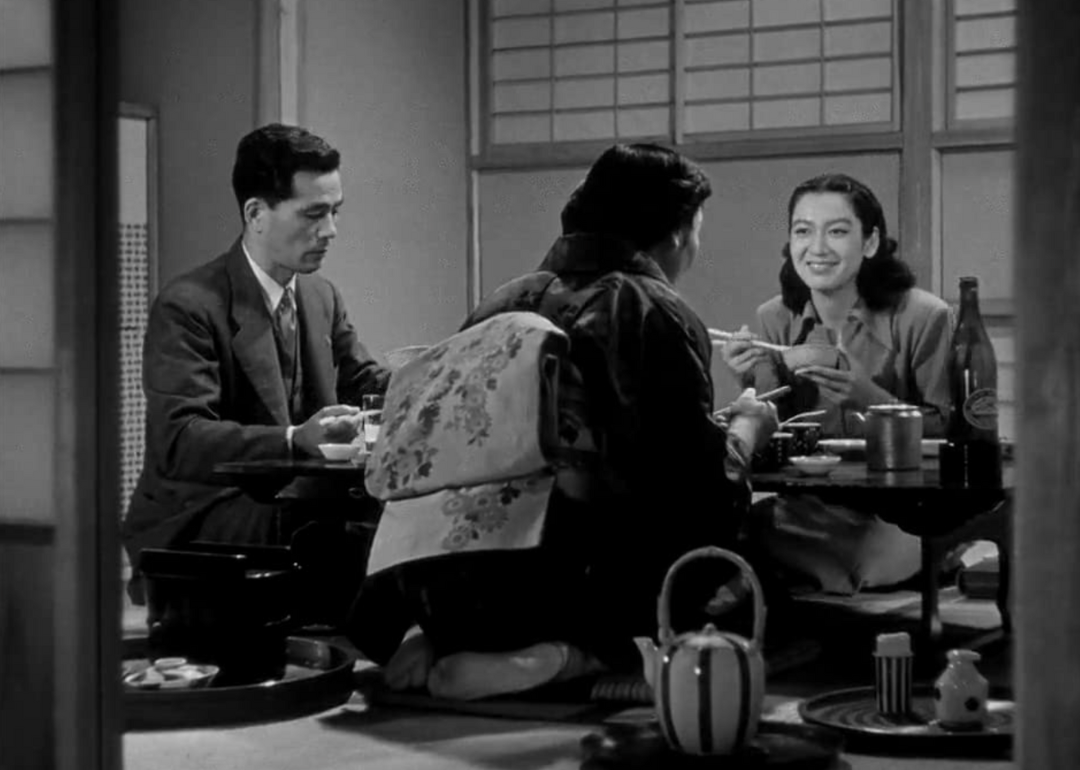 Shochiku
Early Summer (1951)
- Director: Yasujirô Ozu
- IMDb user rating: 8.1
- Metascore: 94
- Runtime: 125 minutes
In "Early Summer," the Mamiya family's plight to find a husband for their progressively minded daughter Noriko (Setsuko Hara) creates a rift in the family as Noriko finds herself caught between two suitors. Sure, the drama's premise can seem simple on its surface. However, legendary filmmaker Yasujirô Ozu's examination of post-war Japanese intergenerational family dynamics makes for one of his most ambitious films ever.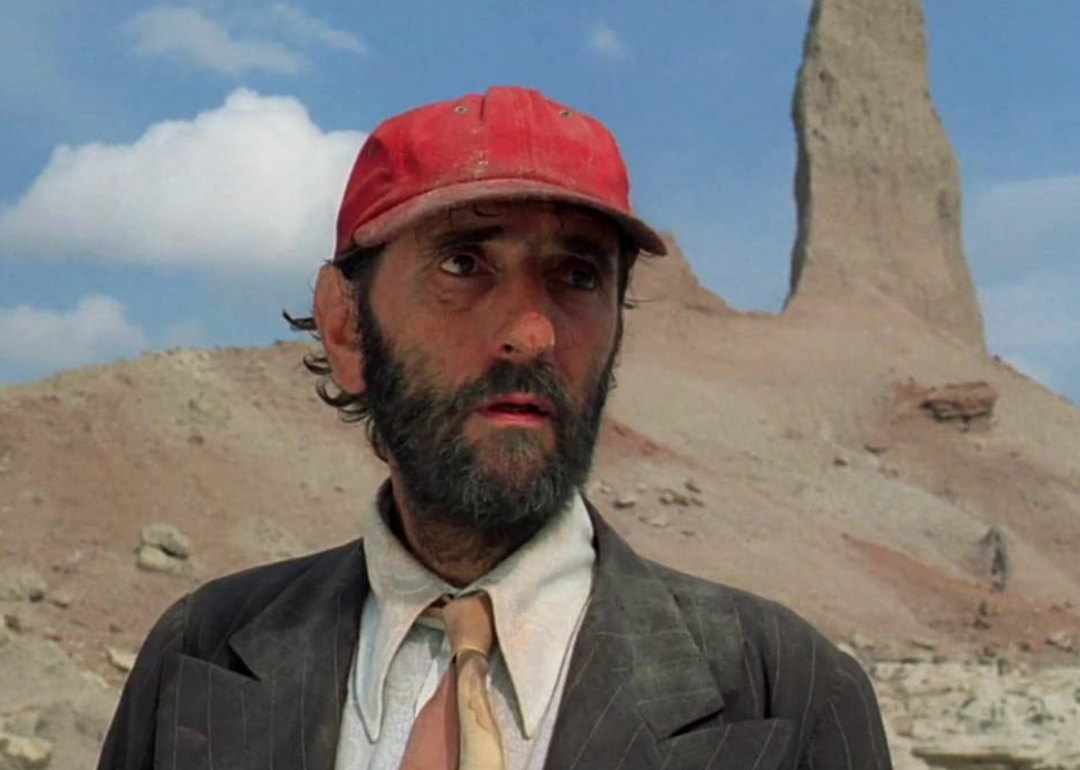 Road Movies Filmproduktion
Paris, Texas (1984)
- Director: Wim Wenders
- IMDb user rating: 8.1
- Metascore: 81
- Runtime: 145 minutes
For nearly 40 years, "Paris, Texas" has endured as a haunting portrait of American alienation. Harry Dean Stanton plays Travis, a man who emerges from a Texas desert years after he went missing to pick up the pieces of his fractured marriage and family. Passing through eerie hallmarks of Southwestern Americana, Travis' search for his estranged wife Jane (Nastassja Kinski) makes for a mesmerizing and wholly unique road trip movie.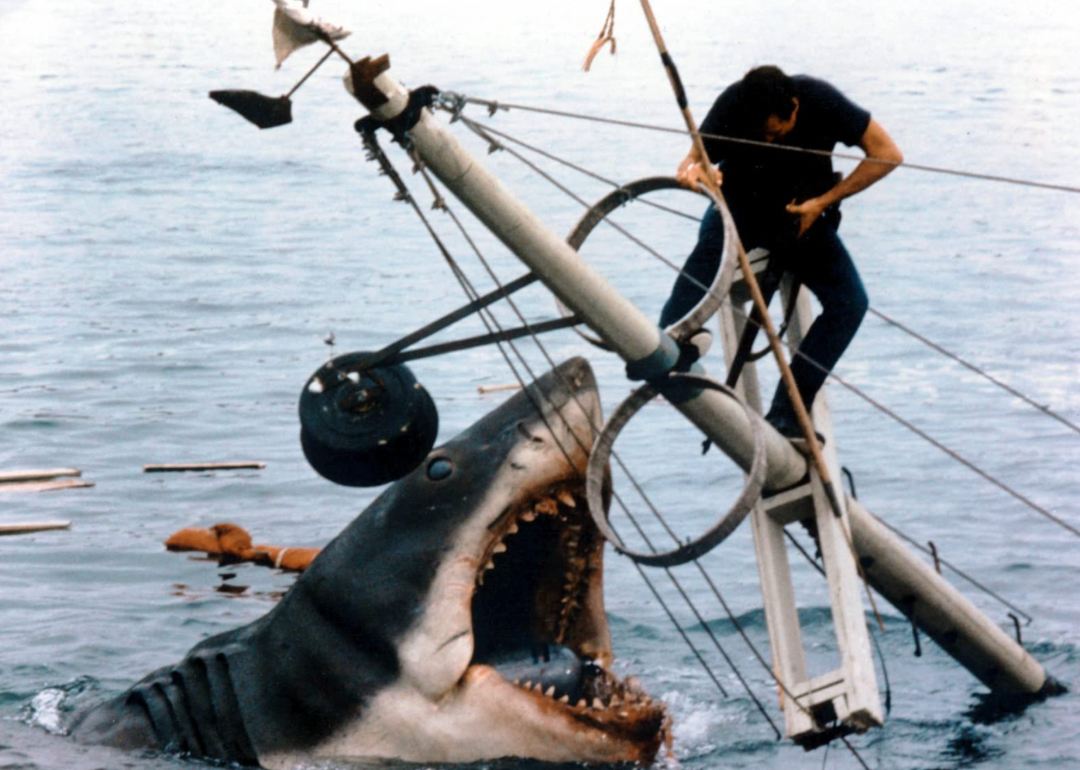 Zanuck/Brown Productions
Jaws (1975)
- Director: Steven Spielberg
- IMDb user rating: 8.1
- Metascore: 87
- Runtime: 124 minutes
Steven Spielberg's "Jaws" is arguably the quintessential blockbuster, which makes it all the more ironic that the film itself scared plenty of viewers from going to the beach. Aided by an iconic, suspenseful John Williams score, the movie tells the tale of a bloodthirsty great white shark that terrorizes a sleepy seaside resort town as the Fourth of July rapidly approaches. Fed up with the money-hungry mayor's (Murray Hamilton) apathy, local sheriff Martin Brody (Roy Scheider) teams up with grizzled sea captain Quint (Robert Shaw) and marine biologist Matt Hooper (Richard Dreyfuss) to hunt the creature down.
Jane Balfour Films
A Brighter Summer Day (1991)
- Director: Edward Yang
- IMDb user rating: 8.3
- Metascore: 90
- Runtime: 237 minutes
Clocking in at nearly four hours, "A Brighter Summer Day" takes a novelistic approach to unpacking the thorny story at its center. Set in 1960s Taiwan, Edward Yang's film finds a disillusioned teen boy (played by Chang Chen) caught up between two rival gangs. Set against a simmering summer backdrop of rock 'n' roll and political unrest, this intimate crime saga is based on real events.
Data reporting by Lucas Hicks. Story editing by Kelly Glass. Copy editing by Tim Bruns. Photo selection by Abigail Renaud.