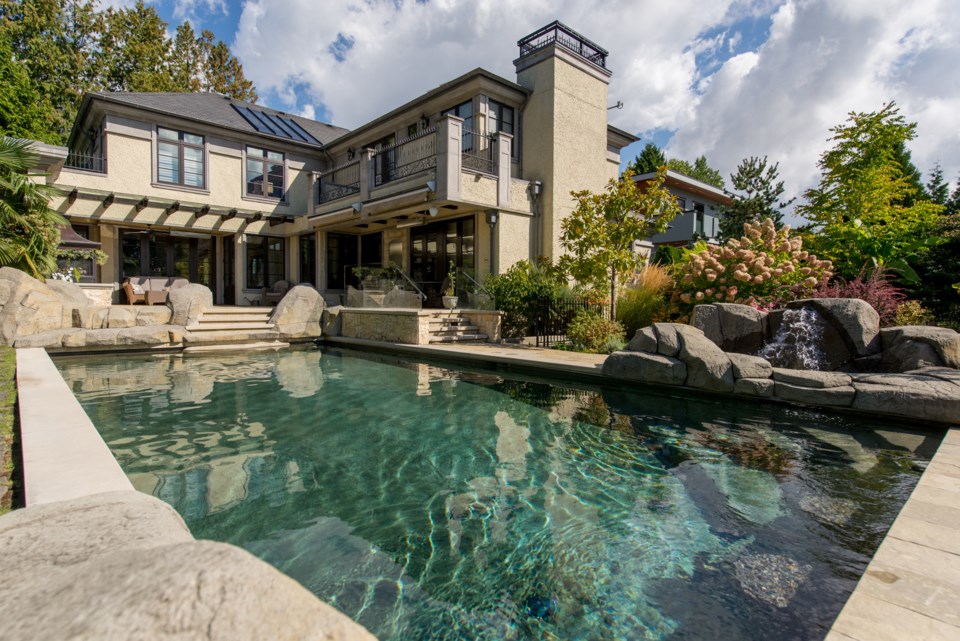 When Vancouver interior designer Colleen Brome flew to the south of France to get inspiration for this 6500-square-foot home, she came back knowing the pool area wasn't going to look like Palm Springs or Las Vegas. She set out to create an Old World, European-inspired backyard, Brome dreamt up a pool that looks similar to a pond. By choosing sand-coloured paint for the bottom—as opposed to white—the water is muted instead of the customary turquoise.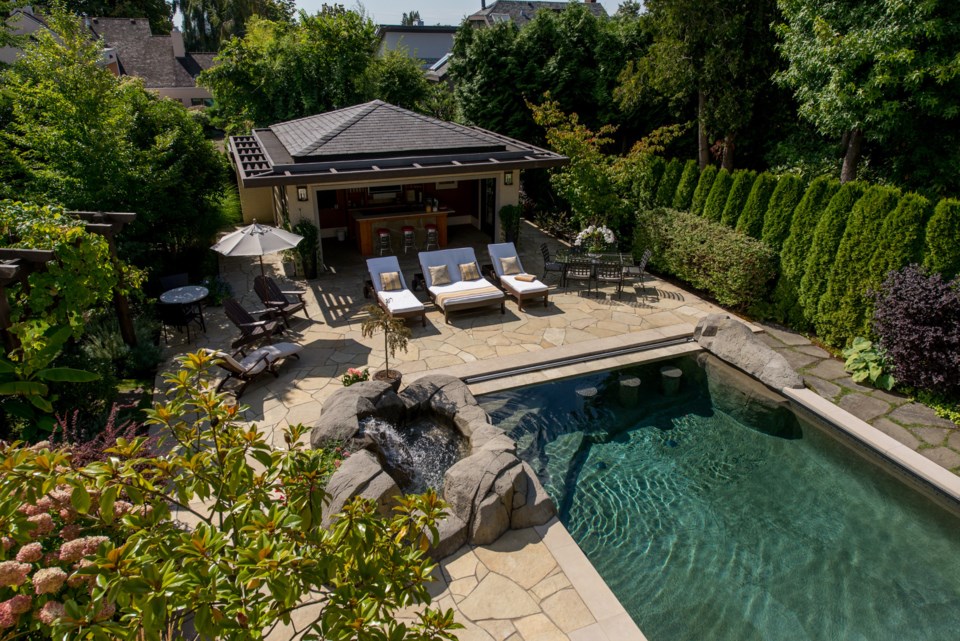 Brome also added natural looking rockery around the pool. "Rocks provide a transition from the garden to the swimming area, bringing more of a natural landscape ... to soften the edges," says Brome of the $9.8 million property. Walnut French doors open out onto the pool deck, which also boasts a hot tub with a stunning waterfall grotto. "There are seats in the hot tub so you can sit underneath the waterfall," says Brome, who worked with Style Works Ltd. on the property.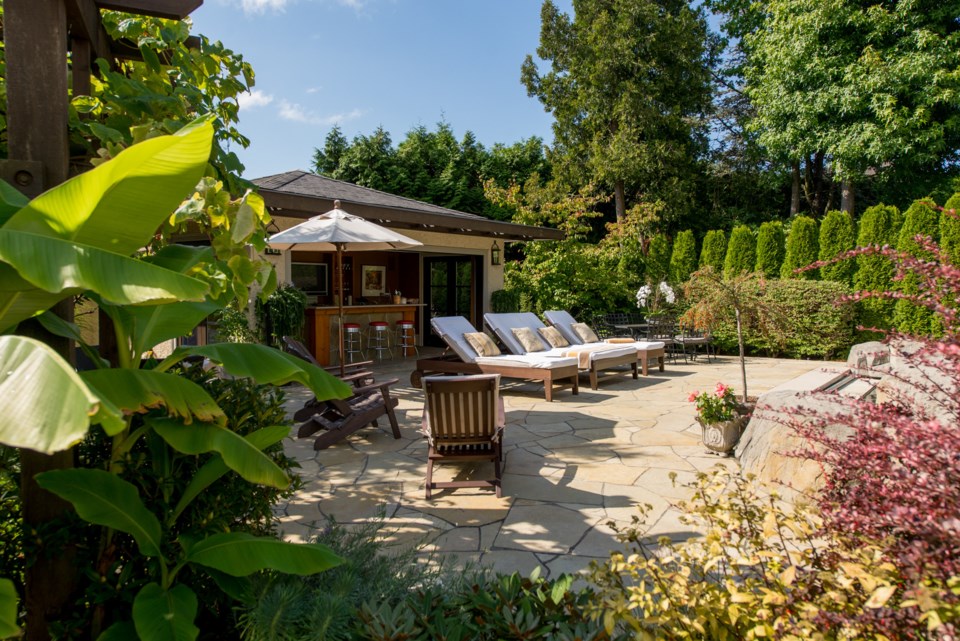 Drinks can be enjoyed at the bar or in the pool, which has four underwater bar stools. The cabana features change rooms, an outdoor shower, fridge and dishwasher. Whether it's the venue for a pool party or a relaxing retreat, as the French would say, this pool terrace is simply magnifique.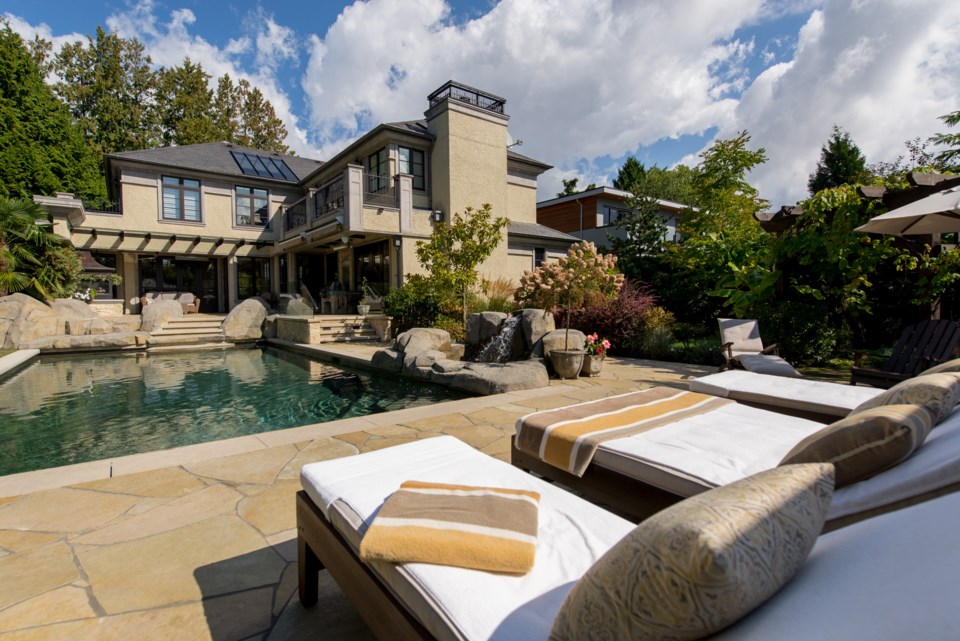 Photographer Credit: Video Openhouse