Escape to B.C.'s North Okanagan to reconnect with yourself and nature (we could all use a good helping of forest bathing to recharge, after all). Just a five-hour drive from Vancouver and less than an hour from Kelowna, Vernon, snugly located within hilly terrain and surrounded by three lakes, makes for an idyllic hideaway. Pile your crew into a Buick Enclave (trust us: the 4G LTE WiFi will be your lifeline while up in the mountains while the QuietTuning will sweep out dust, pollen and contaminants in the air so you can freely breathe in that fresh Okanagan air) and head for hills. —Karen Kwan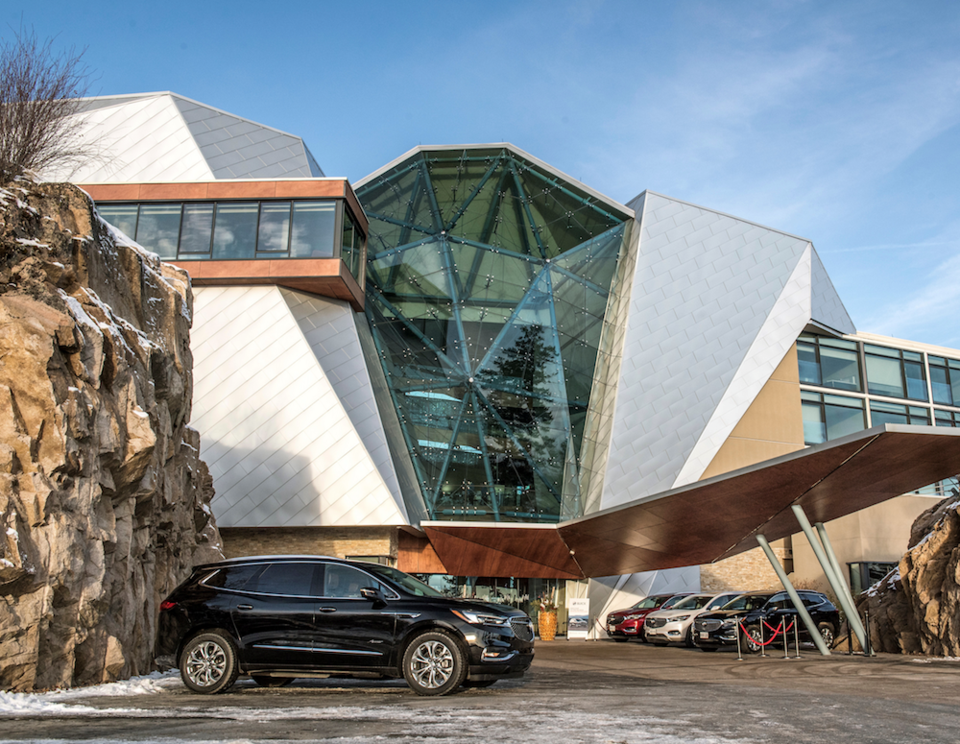 stay. With more than 3.5 million Swarovski crystals adorning the property, Sparkling Hill Resort earns its moniker. Started by the patriarch of the Swarovski crystal family, this wellness resort is perched on granite bluffs overlooking Lake Okanagan, serving up views so stunning, it's disputable what's more beautiful—the multitude of gems or Mother Nature. The spacious suites have twinkling crystal "stars" in the ceiling and gem-shaped bathtubs in the open-concept space, so you can bubble bath while drinking up the mountain views from the floor to ceiling windows. "Serenity now" achieved.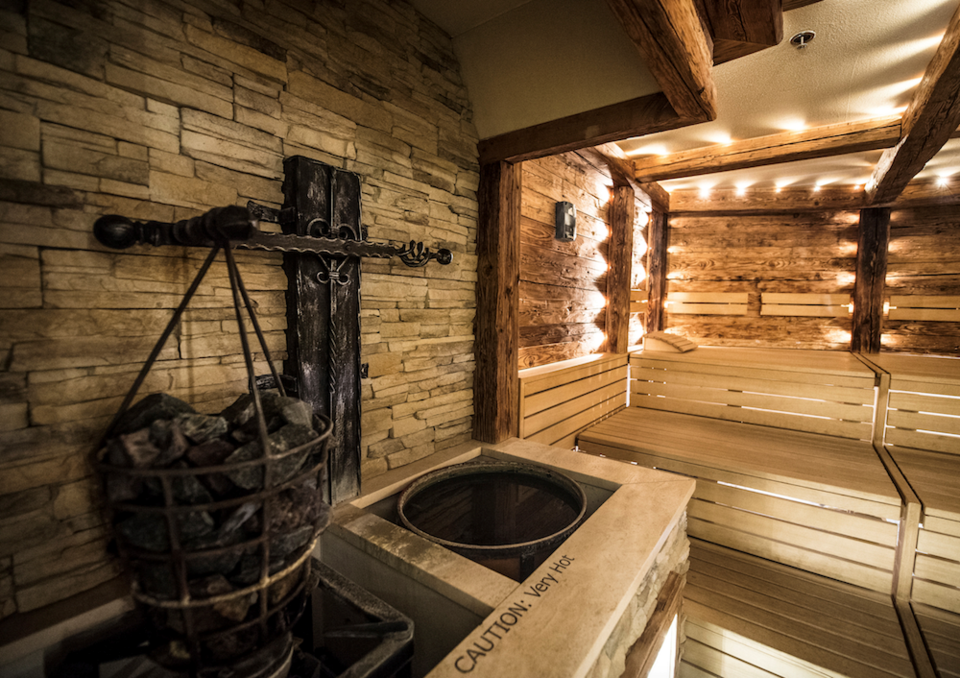 spa. Steam and sauna lovers, KurSpa is your Mecca; this stunning oasis boasts seven theme steam and sauna rooms, each with recommendations on how long to enjoy each precisely heated space. The remainder of the 40,000-square-foot spa is composed of an outdoor and indoor saltwater pool (replete with underwater music), hot pool, blissfully quiet lounges and a Kneipp hydrotherapy pathway featuring a series of cold and hot water sections designed to stimulate circulation and promote relaxation. And, of course, there are treatment rooms to escape to for a signature treatment, such as their stress-relieving Mud & Muscle.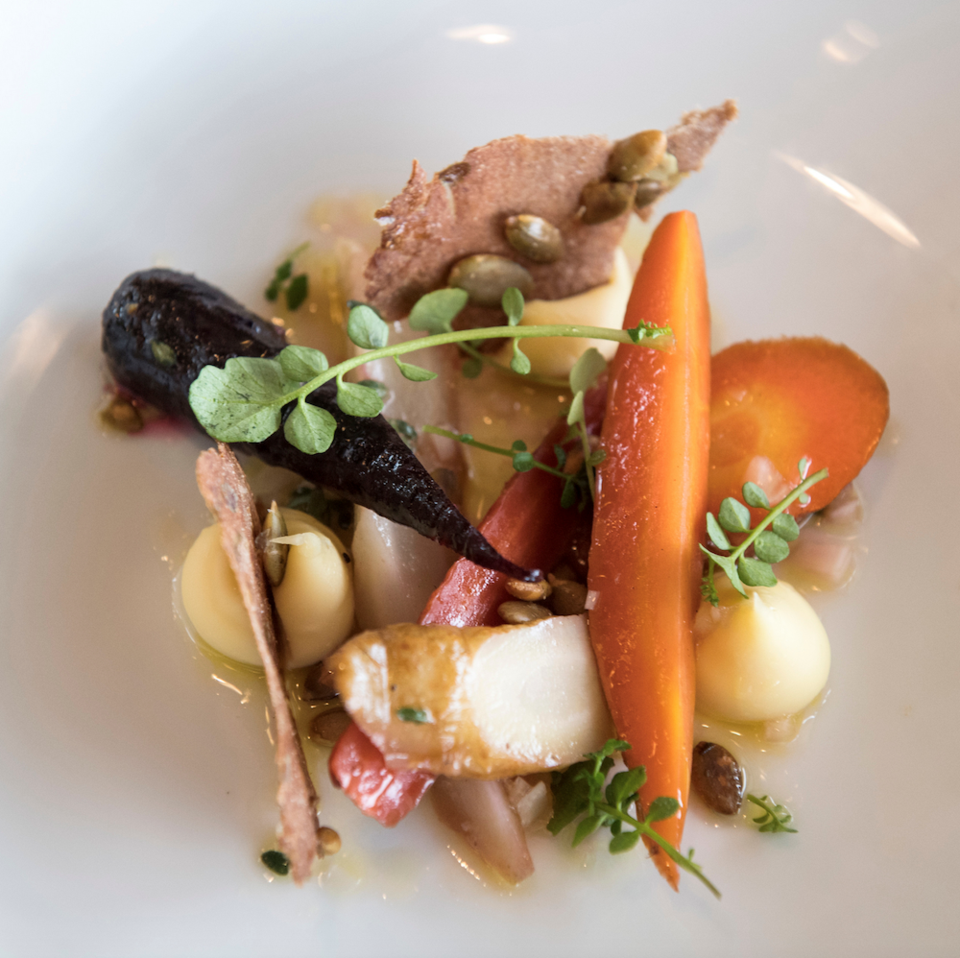 savour. Chances are you'll be too blissed out from the spa to venture out for dinner. With Peakfine Restaurant located at Sparkling Hill, you can stay right put. With a focus on fresh local fare, the menu has fine options for everyone, from soy roasted black cod to the sweet chilli pad thai for the vegetarians, in a comfortably sophisticated dining room. Sugar fiends, at Sandrine in Kelowna, with the fields of grapevines surrounding you and one of her exquisite French pastries in hand (think macarons, mille feuille, croissants and gourmet chocolates), you'll feel as though you've escaped to Bordeaux—and then the realization you're cosy in our beautiful home and native land will make dessert feel even sweeter.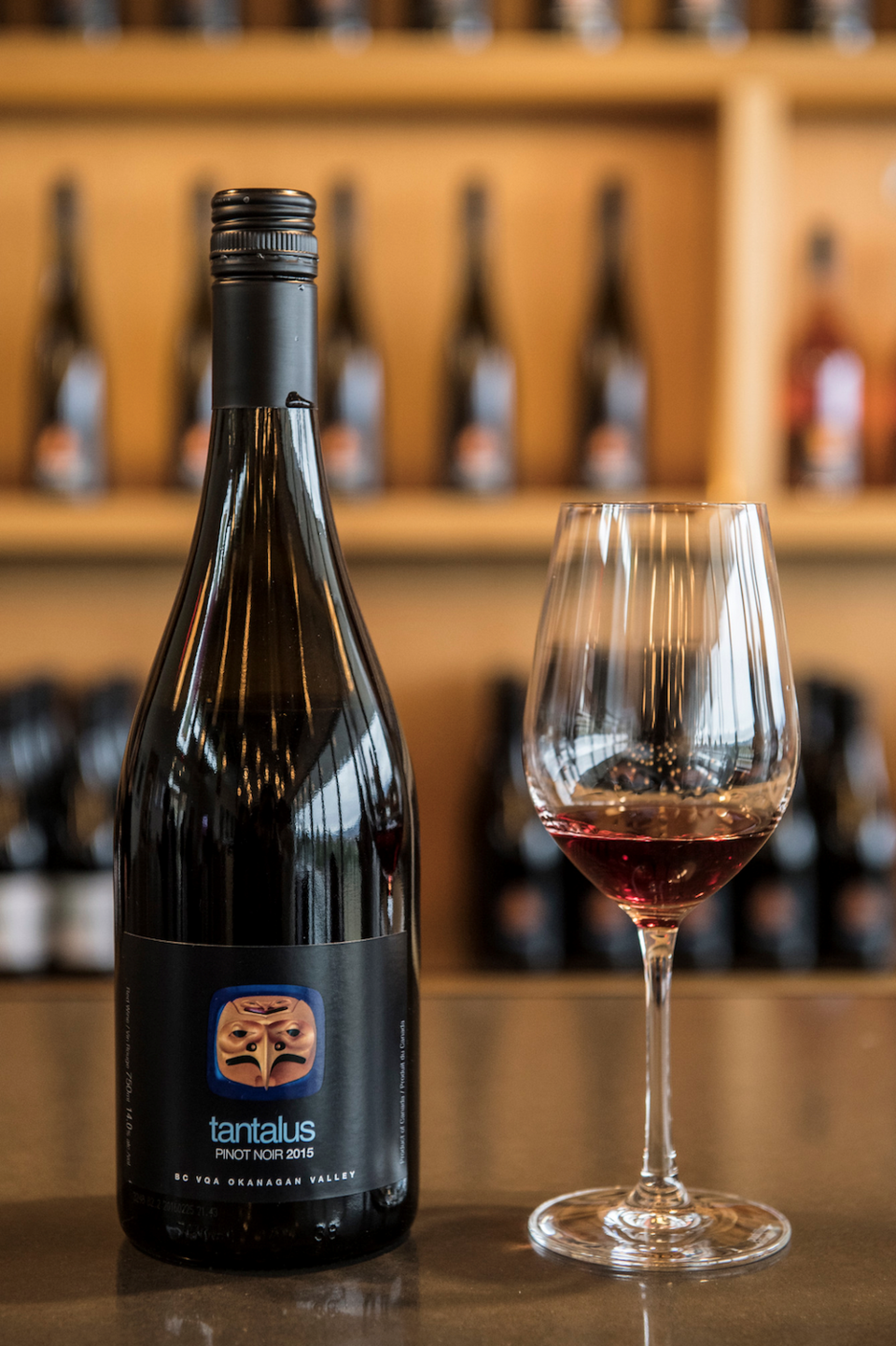 sip. No trip to the Okanagan is complete without some wine tastings; it is, after all, the province's top grape-growing region. Alternate days being the designated driver of your Enclave and swirl, smell and sip to your heart's content on the day you're not holding the car keys. Stop into Tantalus Vineyard to try their single-vineyard wines (the brightness of their crisp Old Vines Riesling Brut won us over) and stay to take in the Okanagan vistas.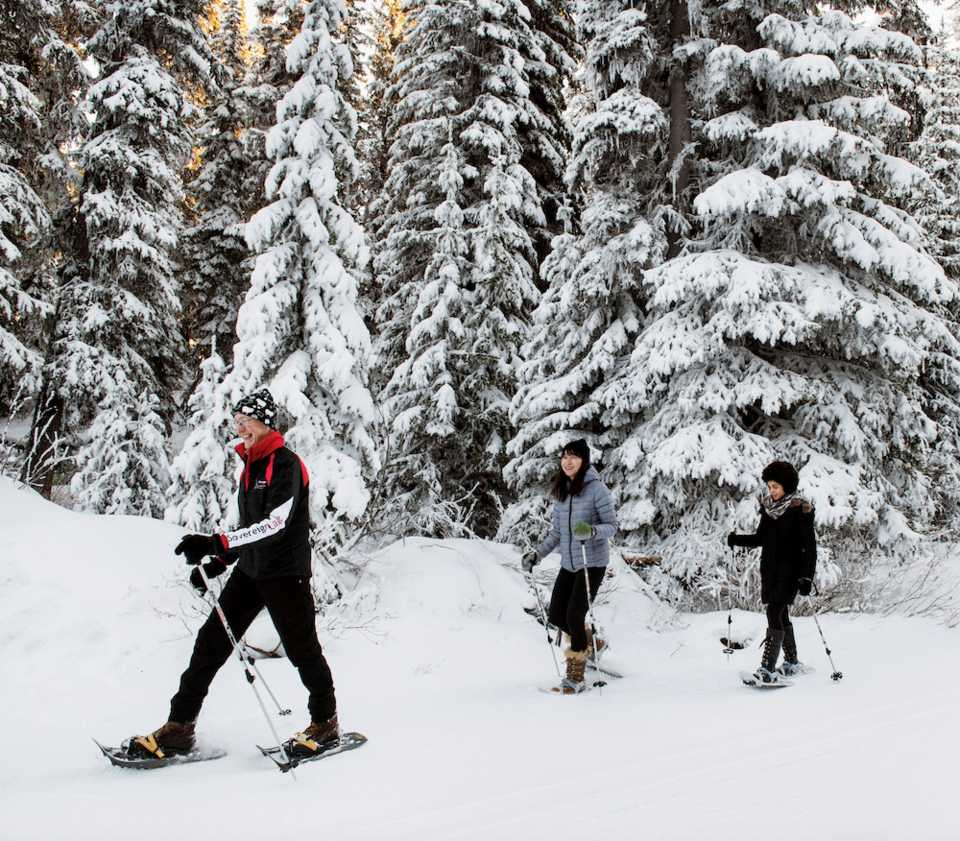 sweat. Get the endorphins flowing (and work off some of that Okanagan wine) by taking advantage of the landscape. From the resort, there are 25 kilometres of marked trails in and around the property for hiking (join one of the daily hikes if you're keen to have some guidance). Alternatively, drive to Sovereign Lake Nordic Centre to rent some snowshoes and head out to crunch through the towering evergreens and pristine snowy white trails.
Photos by Lucas Scarfone.
Read more at Vitadaily.ca