Gee! Haw! Whoa! On by! Line Out!
These are not easy commands to learn and remember, especially when you consider they have to be called out in French. But this is the challenge West Vancouver teen Nick Rutledge tackled during the first week of his Spring Break.
The Grade 9 Handsworth student spent a week in Quebec dogsledding thanks to an organization called On the Tip of the Toes Foundation. The group provides free therapeutic adventures for young people living with cancer.
This past summer marked the completion of a full year of treatment in Nick's battle against an aggressive form of sinus cancer. His last major medical test was in September and the news was good: a clean bill of health.
When asked how is health is now he answers quickly: "Back to normal."
Nick and his mom Sue first heard about the program through Nick's oncology nurse, but he wasn't accepted the first time he applied because the program only takes 14 teens from across the country.
But at the last minute, one of the participants had to drop out due to school obligations and Nick was asked if he wanted to go.
Sue says Nick didn't hesitate at all when asked if he wanted to go on a dogsledding adventure even though this was the first time he has travelled across the country by himself. But Nick says he wasn't nervous. Just excited.
"I thought it was a great experience to go out and have fun with people who have had cancer like me," he notes.
The group of teens arrived in Quebec just as a big snowstorm hit, and had to spend two nights in a cabin in the woods with no power or electricity.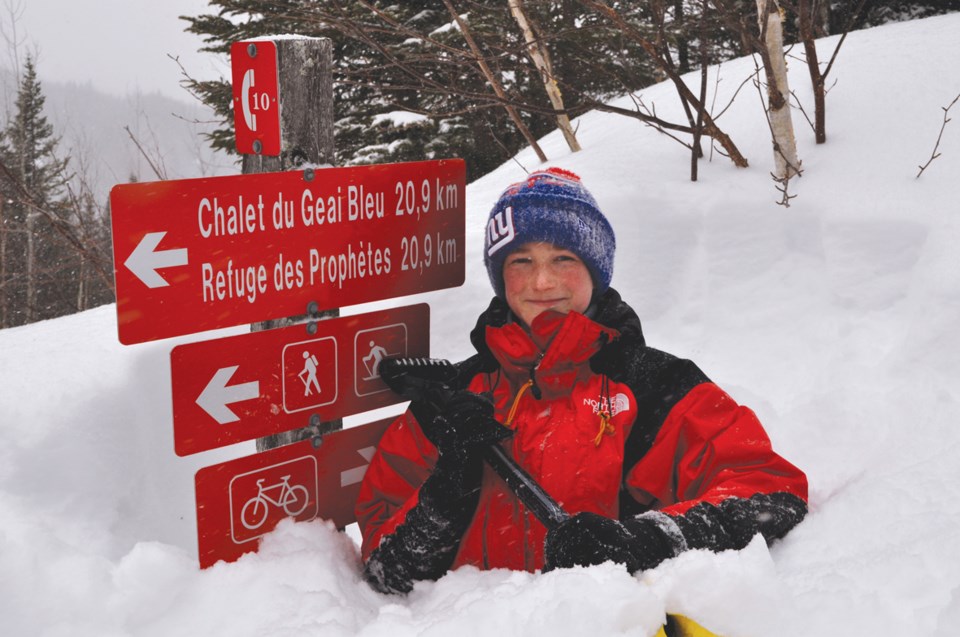 "That was pretty neat. I've never seen that much snow before," reports Nick.
Every day the teens participated in a sharing circle where they swapped stories about their experiences with cancer. The facilitating team included a doctor, a nurse, and a social worker, and Nick says it was a positive experience hearing from other young people who had gone through what he had. It made him feel like he "wasn't crazy."
After their sharing circle, the teens fed the dogs, harnessed them, and attach them to sleds. And then they were off on a different trail each time. Nick learned some interesting things about dog behaviour on the trip and, not surprisingly, returned home wanting a pet dog.  
He says meeting the other participants was the best part of the trip and he plans to keep in touch with many of the new friends he met.  
"It was a remarkable experience and I'm very grateful for it," says Nick.