On Thursday, members of search and rescue teams from the Sea to Sky corridor and the Sunshine Coast gathered at Cypress Mountain to witness a safety demonstration that has the potential to dramatically reduce time spent searching for lost hikers.
The Recco (pronounced "wreck-o") SAR Helicopter Detector is a high-powered antenna and radio transmitter housed in a metal canister that's a bit larger than a jug of propane. During search and rescue missions, the detector is attached to a six-metre-long cable clamped to the belly of one of Talon's distinctive yellow helicopters.
To understand how the Recco system works, imagine shining a narrow flashlight beam on a dark, forested mountain. If the beam hits a mirror, the light will be reflected up to the viewer. The Recco system is the audio equivalent of the flashlight and mirror. Electromagnetic signals transmitted from the detector are reflected back as pulses of sound if the lost hiker is wearing a piece of clothing or carrying a backpack that's equipped with a Recco reflector.
SAR members aboard the Talon helicopter conduct a visual search of the terrain, as well as listening for signals amplified by the detector. Like the older style of avalanche beacons, these aerial searches are conducted by repeatedly sweeping back and forth over an area following a grid pattern to ensure that every piece of ground is effectively covered. The "cone," or diameter, of the Recco beam is approximately 100 metres wide. Suspended by a cable from the belly of the aircraft, the detector picks up signals from a hundred or so metres above the ground.
Until the recent development of the SAR Helicopter Detector, Recco technology was primarily utilized by ski patrollers attempting to find buried avalanche victims. Following the death of his skiing partner in Are, Sweden way back in 1972, Recco founder Markus Granhed developed what he felt was a faster way to search for buried skiers than using rescue dogs. Truth to tell, Recco's early receivers were clunky and hard to use. Like using specially trained sniffer dogs to detect the presence of a skier buried under the snow, using the Recco to find someone who is still breathing was a low-probability, faint hope scenario. The technology was helpful in recovering bodies and that's about it.
Chances are that if you own a premium backcountry ski jacket made by Arc'teryx, Helly-Hansen or Mammut that you'll have a Recco reflector somewhere on the jacket—early iterations looked like a rubber band-aid laminated onto the upper sleeve. The reflector "reflects back" electromagnetic sounds to the helicopter cabin in a series of beeps heard through the headset.
The SAR Helicopter Detector shows considerably more promise in finding lost or stranded hikers, hunters, or other outdoors enthusiasts during the summer months. In these cases, the wayward parties are still alive and not buried under a half-metre of snow. There are still many spots in the North Shore Mountains were cellphones will not work. Many lost hikers are unaware that their cellphones can be drained of power incredibly quickly and in some cases their phones might die before being able to send out a location.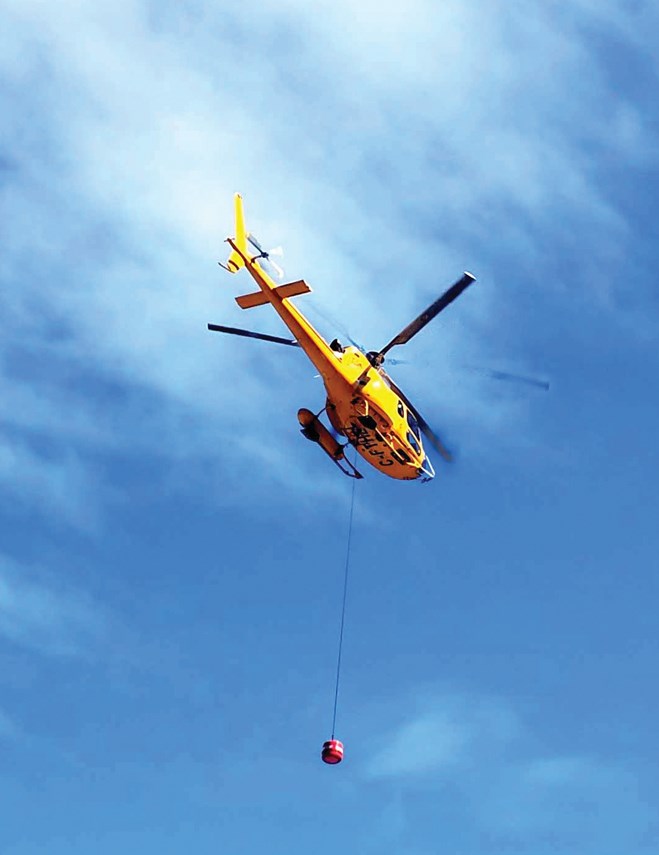 Both Mountain Equipment Co-op and Arc'teryx are community partners with North Shore Rescue and are committed to building in Recco reflectors into more of their products. MEC is exploring placing one inside small, affordable daypacks that less experienced hikers might purchase. NSR team leader Mike Danks believes that it will take a big effort by the gear companies to publicize the features and benefits of Recco-equipped products.
The best solution, however, might be to simply purchase the reflector as a stand-alone item that could be transferred from one pack or jacket to the next. Recco's compact Backpack Rescue Reflector is widely available in Europe and could possibly appear on store shelves in North America as early as next year. The retail price would probably be in the range of $50 to $90, which is certainly a reasonable price to pay for a back-up strategy in case things go south with your cellphone. In the meantime, look for Recco equipped gear and clothing from MEC and Arc'teryx.
Recco Global Brand and Marketing Manager Markus Durmoser explains, "what we have here really is very simple analog technology that we have updated for use by SAR teams for their summer operations." Recco's Canadian technical representative Gord Burns says that "When it gets right down to it, I think most SAR members would rather be at home with their friends and family. Game-changing technology that speeds up mountain searches will be a win for everybody."