Todd Ablett doesn't have to be in the centre of the robotic chaos as much these days.
When Ablett first started teaching basic robotics in his Vancouver classroom back in 2000, it was a decidedly smaller affair – there were less staff and resources on hand dedicated to robotics and less students willing or wanting to learn about it.
But things have changed. For the past many years, he's headed up West Vancouver's popular robotics academy, based out of West Vancouver Secondary, and has seen firsthand how competitive robotics and an interest in STEM education more broadly has rapidly grown in popularity among students.
During the B.C. regional robotics championships, hosted at West Vancouver Secondary last Saturday, Ablett was thrilled to be able to sit back and take in the scene a little more than he was able to in the past.
"It feels good," he says, gesturing from the gym stands to the hundreds of students from several Metro Vancouver schools competing below, as well as numerous referees, attendees and personnel, present at the event.
As several high schools and middle schools worth of students hover around what looks like gizmos and gadgets from afar, Ablett gushes over how far the program has come and how well his students have done when it comes to competitions involving the efforts of their work.
"In the past few years we've come fifth, second and seventh in the world out of 16,000 teams," he says.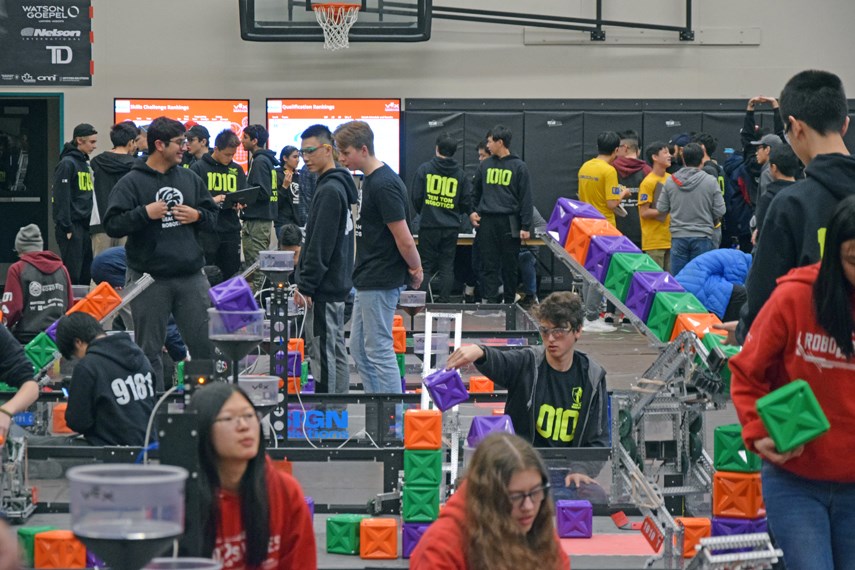 West Vancouver's robotics academy includes students from West Vancouver, Sentinel and Rockridge secondaries, and the combined team of students works out of a single large lab.  
Students and teams competing in Saturday's regional playoffs were attempting to secure spots in the VEX Robotics Championships, taking place in Louisville, Ky. next month.  
Katie How is in her final year of high school but has been part of the robotics academy since Grade 9. She's thrilled to see how much the program has grown over the years.
"There weren't many of us, there were like 28 kids in total in the class – now we have 120 or something," she says.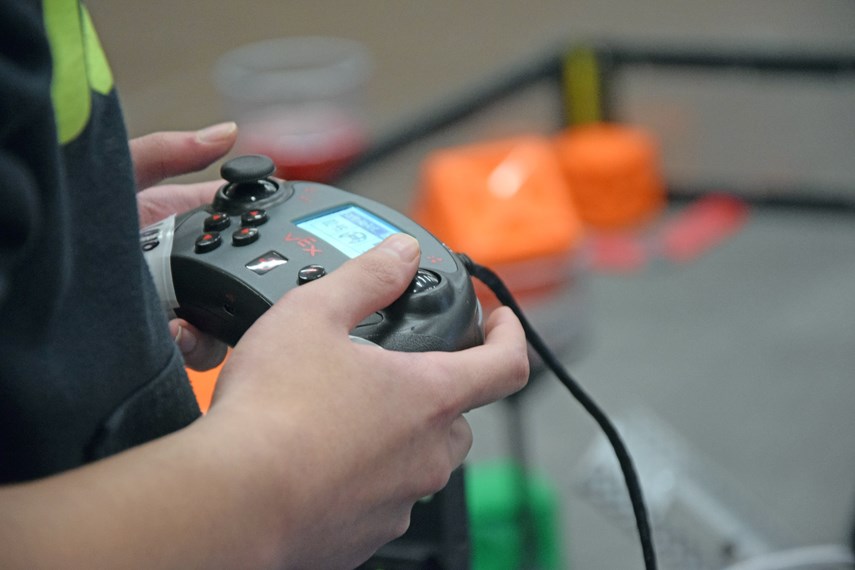 This year's regional competition, she explains, involves a challenge called Tower Takeover. While there were several different amalgamations of the challenge on display – points multipliers to keep in mind, team play versus a skills challenge, etc. – the general premise was simple: score as many points as you can by controlling a robot that's attempting to lift cubes into a corner, or "scoring zone," of a small play rink.
"These robots are built entirely by us. Since this is VEX Robotics we're allowed to basically use any product that VEX sells, which is this metal, these motors, these gears, to build any robot that we can think of," says How.
I'm at the Robotics BC championships where, yes, robots (controlled by high school students) are duking it out in competition pic.twitter.com/leVry1nEsO

— Ben Bengtson (@BenBengtson) February 29, 2020
A match might involve a programmer, a driver of the robot, and student coach, adds How, who notes there's even an autonomous portion of the competition where the robots are programed to pilot themselves during a Tower Takeover match.
"They kind of drive differently because everything's pre-programmed. You have a lot more control but at the same time it's a lot more difficult," says How.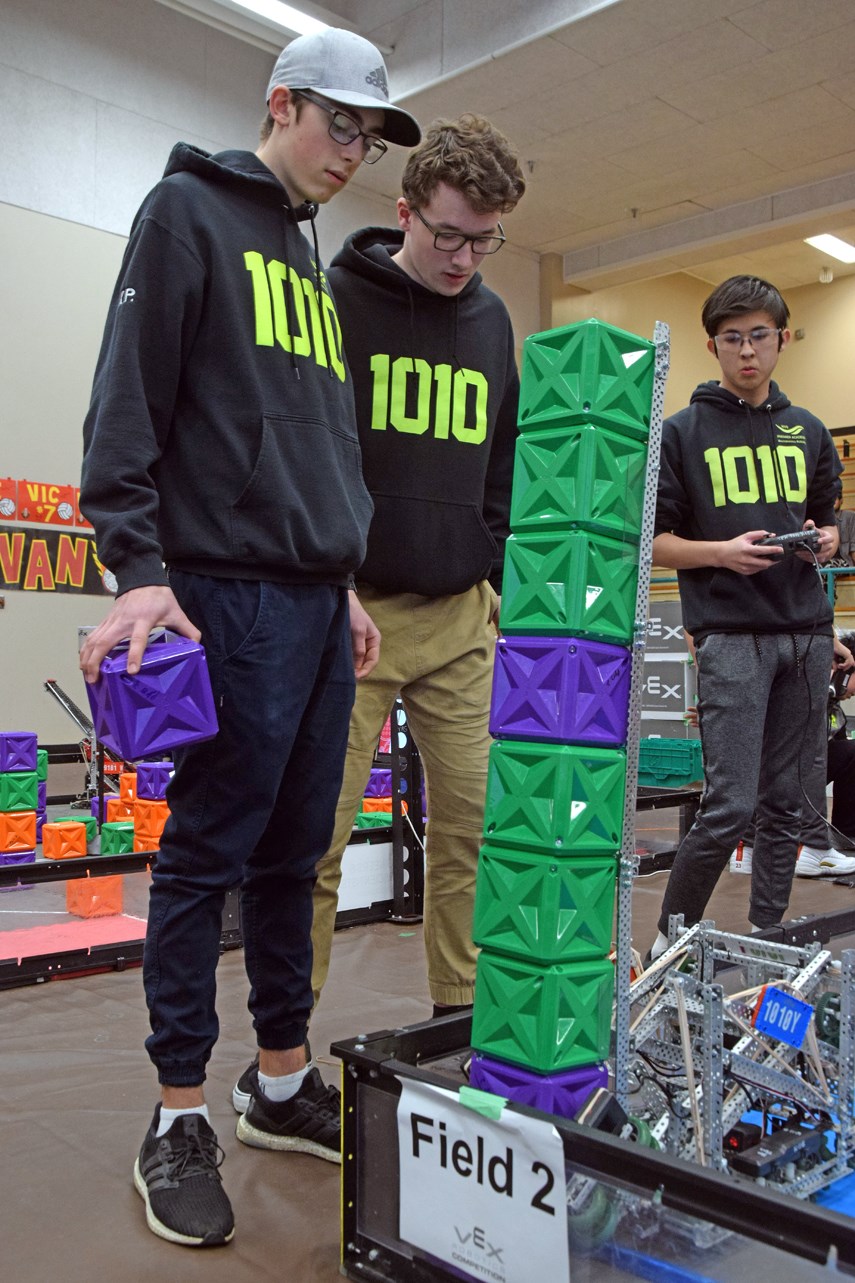 Following an intense day of playoff competition which involved technical inspections, skills runs, a series of qualifying rounds and elimination rounds, West Vancouver robotics teams earned nine spots in four different categories in the upcoming VEX Robotics Championships, Ablett has confirmed.
Prior to the day's awards ceremony, Grant Eisler, a Grade 10 student on one of West Vancouver's robotics teams, helps guide his team during a Tower Takeover challenge where the objective was to use the robots they'd designed, built and programmed themselves to score points by stacking cubes and placing them on top of each other into vertical towers.
"We just love the hands-on experience. It's really fun and interactive," says Eisler. "You get to learn while doing it."