A small crowd gathered at Dundarave Park Saturday to witness a Squamish Nation elder bless a local nativity scene.
The event was part of the annual Dundarave Festival of Lights, which since 2008 has raised money to support Lookout Society.
Squamish Nation elder Wendy Charbonneau, along with great-granddaughter Sarah Lewis, got the event started at the makeshift festival longhouse adjacent to Dundarave Beach with a blessing that continued as the pair walked to the nativity scene at the nearby pavilion.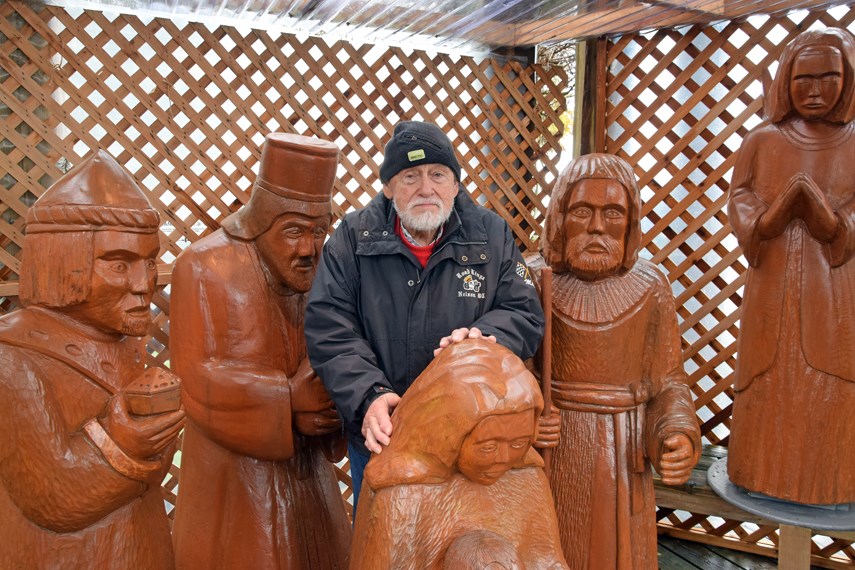 The nativity seen has been painstakingly restored by carver Bill Seminoff over a number of years. He has also added three new editions to the scene made out of red cedar.
The Festival of Lights features a "Forest of Miracles," with bright, shining and decorated Christmas trees adorning the park which are sponsored and decorated by families, community groups and local businesses.
The event has raised hundreds of thousands of dollars over the years to support Lookout Society's mission to provide housing and health solutions to vulnerable adults living with challenges.