It shouldn't come as a shock that Eve Lazarus likes to throw on a true crime podcast before bed. In fact, given that she's one of the preeminent scribes of British Columbia's history of murder, mayhem and the macabre, it makes perfect sense.
And now, the true crime writer has become a true crime podcaster herself.
On Friday, Lazarus, a longtime North Vancouver resident, released the first episode of her new podcast, Cold Case Canada.
The podcast, which is slated for a 12-episode run in its first season and is available wherever you get your podcasts, is based off of Lazarus's acclaimed 2015 work of non-fiction, Cold Case Vancouver, about some of the region's most baffling unsolved murders.
Episode one of the podcast takes another look at a story that anyone who's read her cold case book will remember well: the unsolved murder of Jennie Eldon Conroy.
Jennie was a 24-year-old born and raised North Vancouver resident who worked at the Shipyards and grain terminal during the war effort. It was 1944. Jennie had just finished her shift and had rushed home to her place in Lower Lonsdale to change before catching the bus to West Vancouver to visit her brother and family for a late Christmas dinner.
"She realized she'd missed it by one minute," explains Lazarus.
Jennie decided to walk the seven kilometres instead. Although her murder has never been solved, the best guess is that she was picked up along the way by someone in a car – and her body was discovered the next day at the West Vancouver cemetery which, as Lazarus describes it, "is just that exit above Taylor Way, which is still pretty bleak and deserted now."
In Lazarus's new podcast, she recounts how North Vancouver Museum and Archives research archivist Daien Ide first brought the case of Jennie Eldon Conroy to her attention while she was first working on her book, which led to her becoming completely immersed in the case.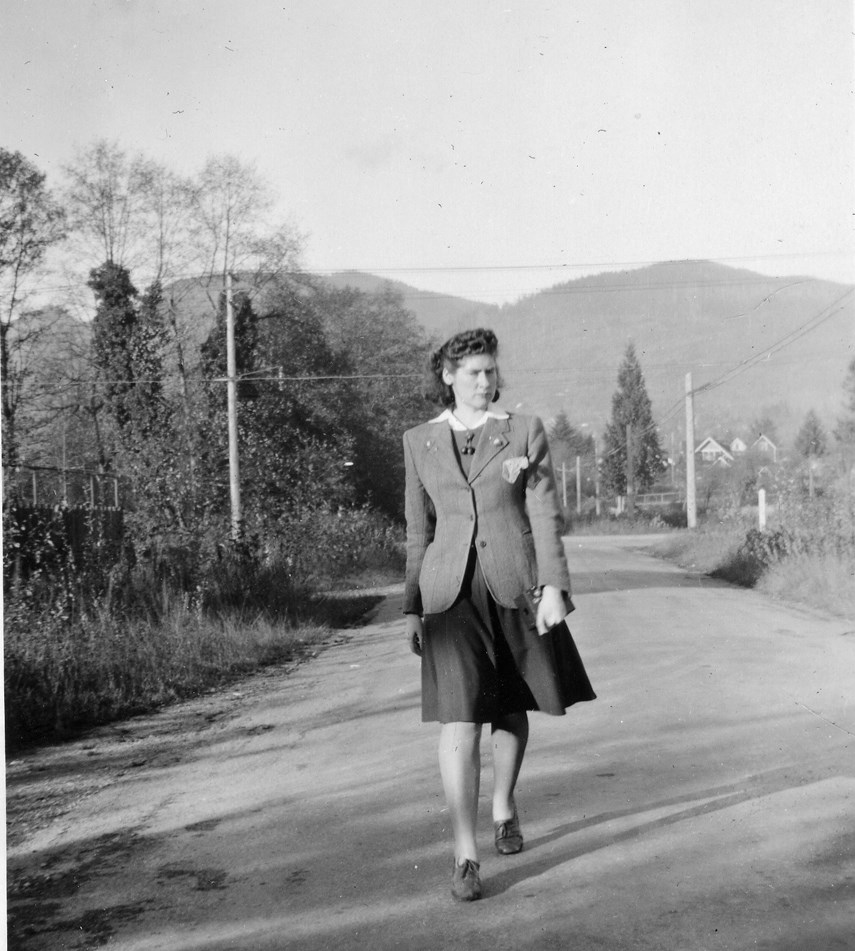 Of particular note, Lazarus has also re-interviewed Jennie's niece, as well as the daughter she gave up her for adoption who now resides in New Zealand, for the podcast's inaugural episode.
"I found Cold Case was a really tough book to write because it was unsolved murders. I found it really difficult, it's taken me a really long time to revisit," she says. "It's a real obligation to me to get it right and be sensitive about it, and to get the story out. In Jennie's case she was brutalized in the press after her murder – her family was brutalized because she was an unwed mother. Seventy-six years later, that's still resonating with her daughter and with her children."
Lazarus's first foray into podcasting came last year, when she released a 12-episode series called Blood, Sweat and Fear, a show based on her similarly titled book from 2017 about forensic investigator John F.C.B. Vance, who was known internationally as Canada's Sherlock Holmes.
"It became such a challenge, in a sense, just to take my work and put it on something completely different," she says. "I liked writing for the ear."
Her new podcast will feature at least five more North Shore individuals with connections to some of Vancouver's most bizarre unsolved murders.
Lazarus has a new book, called Vancouver Exposed, set to be released this fall which is a scrapbook-style piece of non-fiction inspired by her popular blog and will feature snapshots of the city's eccentric past – from nudist colony tales and buried houses, to belly-flop contests and more.
With her current podcast, however, she hopes to keep the dialogue going when it comes to some of these cases.
"Maybe some more information will come forward and maybe we'll solve some of these cases. I really believe that a lot of them are still solvable," she says.