A creative married couple from North Vancouver is making all kinds of local connections through the lens of a camera during the COVID-19 crisis.
After the pandemic hit British Columbia, Mina and Yushiin Sato hit the streets to check on many of the local restaurants they had been frequenting ever since they moved from Tokyo to the Lower Lonsdale area in 2017. What they saw as they navigated that physically distanced world was a small army of local business owners fighting not just to keep themselves afloat, but also banding together to make sure as many of their peers survived as well.
Yushiin and Mina run a design firm called Yushiin Labo specializing in producing creative content for businesses, and the COVID-19 crisis caused them to alter their plans alongside many of the local businesses they worked with.
"When the pandemic hit, our business was hit hard," said Mina. "And at the same time, we saw our clients struggling. So, we asked ourselves how we can help our clients and fellow small business owners by using our expertise. So that's how Voice was born. We decided to tell a story of small local businesses in our own creative way."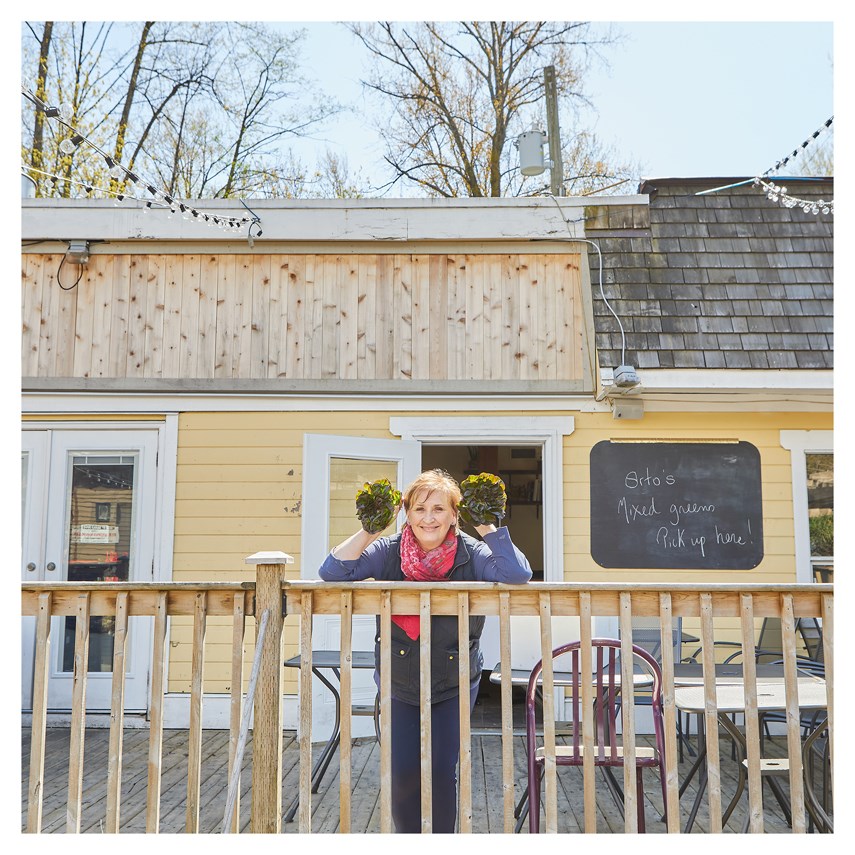 Voice is what they called their project, a simple photography and storytelling initiative designed to showcase local businesses through Yushiin Labo's website and social media channels. And as food lovers themselves, they put their focus on the food industry, a sector that was hit hard by COVID-19 restrictions.
"We were just knocking on doors of restaurants or cafes that were open or for takeout or delivery service, and we just started talking to people," said Mina. "We love food. And coming from Japan, eating local and seasonal food has always been part of our lifestyle. And when we moved here, we were so happy to find so many amazing local producers and makers in our neighbourhood and community. We believe that food is essential and food is the most important fabric in building a community."
Yushiin has been a professional photographer for 20 years, and Mina has worked as a makeup artist and beauty director, amongst other creative pursuits. Together they put together packages celebrating local businesses with photos from Yushiin and profiles of the business owners by Mina – there are now more than 70 profiles on the Yushiin Labo website.
"It's people oriented – it's focused on the people behind the food businesses or food brands," said Mina. "Because they are the ones who are working so hard and they are the ones who are so passionate about bringing better and healthier foods for our community and for the planet. We wanted to really focus on the people behind the scenes."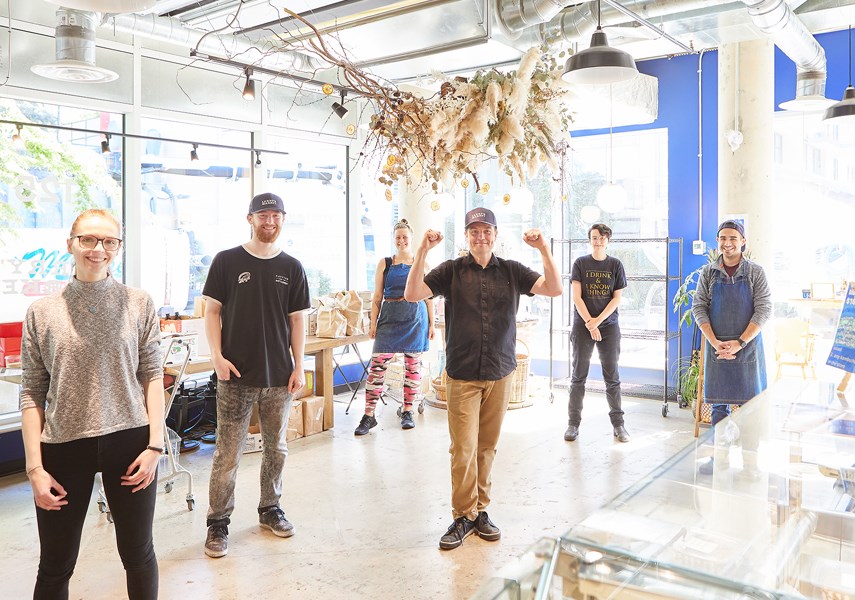 They met Brigitte Raye, owner of Orto Artisan Pasta, and were touched by her commitment to source as much as she can from local producers to stock her popular North Vancouver restaurant.
"She's been doing an amazing job to not only work hard to survive, but also help other small local brands on the North Shore," said Mina. "She's bringing in products from local cafes who can't open yet, she's buying all the local produce from local farmers. I really like what she's doing for her business and for the community."
They met Erik Smith, owner and chef at the popular BLVD Bistro in North Vancouver's Queensbury neighbourhood. They weren't surprised to hear that Smith spent part of his pandemic hiatus volunteering to help a restaurateur friend upgrade her kitchen.
"He's a true North Vancouverite," said Mina. "His business is all about local. He's sourcing his products from local makers, local butchers like Two Rivers Meat. … The one thing that fascinated us about Erik was when he was having a downtime during the pandemic, he helped other businesses."
They met Bhupinder Mroke, owner of Palki restaurant, who was supplying food to nearby first responders at Lions Gate Hospital.
"I think he gave out a few hundred curry to the hospital," said Mina. "That was a touching story."
There was Lift Bakery, Loutet Farm and Larry's Market, a whole constellation of local business linking up across the North Shore. At first Mina and Yushiin offered their services for free, and then after a couple of months decided to make it by donation. If businesses are in a position to make a donation, the couple shares the revenue with Ocean Ambassadors Canada, a local non-profit organization that uses educational programs and community initiatives to educate people about the threat of marine pollution.
As they've continued on with their project, Mina and Yushiin have come to realize that supporting the local economy is about much more than surviving the COVID-19 crisis.
"It goes beyond that," said Mina. "We want to really provide an opportunity to re-evaluate the things around us and then bring some positive changes to how we live and how we shop and how we eat, for a better future and a better community. And just because restaurants and cafes are opening for dining now, that doesn't mean that they're doing business as usual. They're still struggling, they're still having a hard time not knowing what is going to happen next. That motivates us to keep going, keep sharing these stories and encourage people to support local."