Following new provincewide COVID-19 restrictions, arts institutions and live event venues are in the dark once again, though the creative spark is just as bright.
On Nov. 19, B.C. provincial health officer Dr. Bonnie Henry announced a wide-ranging set of new rules to help curb the spread of novel coronavirus, including mandatory masks in indoor public spaces and a restriction on social gatherings to households only.
The new orders, in effect to Dec. 7, also include a ban on all indoor and outdoor community and social events, even if the event was slated to include less than the previously approved limit of 50 people.
While the new orders and guidelines were implemented due to a massive spike in the number of new cases throughout November, for artists and art administrators who rely on live audiences to make a living, another forced shutdown has been an unfortunate, if not necessary, addition to an already difficult year.
"It's challenging," said Lenore Swenerton, director of donor relations and audience development at Kay Meek Arts Centre. "It's a little confusing because we've not had any outbreaks or anything happen in any of the theatre venues across B.C. We haven't been associated with anything."
The West Van arts centre has postposed seven of the live events it had lined up for the two-week period ending next month, including a musical performance by blues legend Jim Byrnes.
When Kay Meek slowly reopened its doors to the public this fall after a months-long closure, the community quickly bought up all available seats – from movie screenings to boogie-woogie piano concerts – after being starved for live performances, said Swenerton, noting the venue was permitted to sell just 50 of its 500 seats per show.
 "Every time we have to shut down, there's an implication," she said. "We're hoping we'll be able to open up again on Dec. 8."
Safety first. Always. Theatres move mountains (or seats, at least!) to keep you safe during COVID. But now is not the time to gather, even with measures in place. We pause with you in support of new & necessary PHOs. Not forever. Just for now. #SafeStages pic.twitter.com/Gs1NxqpO33

— Presentation House Theatre (@PHTheatre) November 25, 2020
Similarly, Presentation House Theatre has postponed three of its live events over the next few weeks in order to comply with the provincial health order.
Among shows cancelled is the theatre's own production of Baking Time, a delightful yarn intended for young audiences the company has been performing every holiday season for years.
"We postponed doing the live performances but we still brought the actors in to rehearse with them so the actors can still get paid and do their work, and then once we can reopen we'll have the show ready to go," said Andrea Loewen, the theatre's managing director.
Given the way cases were trending upwards, Loewen said she wasn't entirely surprised at the news of new restrictions last week.
While she described the earlier shutdown as "heartbreaking," she said they feel more prepared to come out of this current clampdown intact.
"We know what's going on. Protecting the community and protecting the artists is our first priority," she said.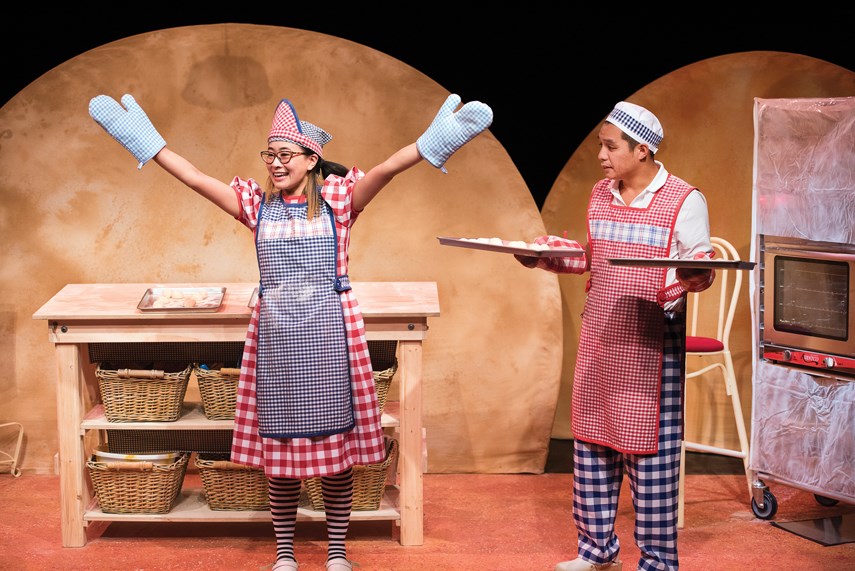 In the theatre and live events realm, there was confusion following the province's Nov. 19 announcement when it appeared that movie theatres could still host in-person screenings. However, on Nov. 23 the province confirmed that movie theatres were required to close as well.
Cineplex Cinemas Park Royal and VIP in West Vancouver, the North Shore's only operating movie theatre, is now temporarily shuttered until at least Dec. 7.
Capilano University's BlueShore Financial Centre for the Performing Arts hasn't been affected by the new health orders because the centre has stuck with virtual programming since the start of the pandemic, according to Fiona Black, who directs the centre's programming.
Early on in the pandemic, Black led a series of popular, informal chats with musicians over Zoom and has tried to stay creative with its virtual offerings.
Vancouver jazz impresario and musician @coryweeds talks about his early years, his Cellar Jazz Club and record label, and how his love of music and the people who make it inspires all the work he does. Watch the full show Wed., Aug. 12, 7:30 pm at https://t.co/qgNZ0wnhcI. pic.twitter.com/0gau5GvnLp

— The BlueShore at CapU (@BlueShoreatCapU) August 10, 2020
The centre is currently selling tickets for its virtual album release event for popular Vancouver hillbilly rock 'n' roll band Cousin Harley, which premieres tomorrow and will be available until Nov. 29, noted Black.
The BlueShore centre primarily has been used by the few performing arts students who have in-person instruction at Capilano University, said Black, who added the centre will take another look at bringing back live audiences back in the new year.
"It's a much bigger space than a lot of the classrooms are," said Black. "The university's priority is keeping our students safe and keeping things safe for them on campus."
Community theatres have shut their doors for the time being, though art galleries that don't cater to live audiences have been able to remain open. Art lovers can take a stroll through an exhibition, but the gallery is not permitted to host live events such as openings or art shows.
"The opening is an event. The day-to-day with small numbers of people going through is like a retail shop, so there needs to be COVID safety plans in place," said Henry, during a B.C. government pandemic briefing earlier this week.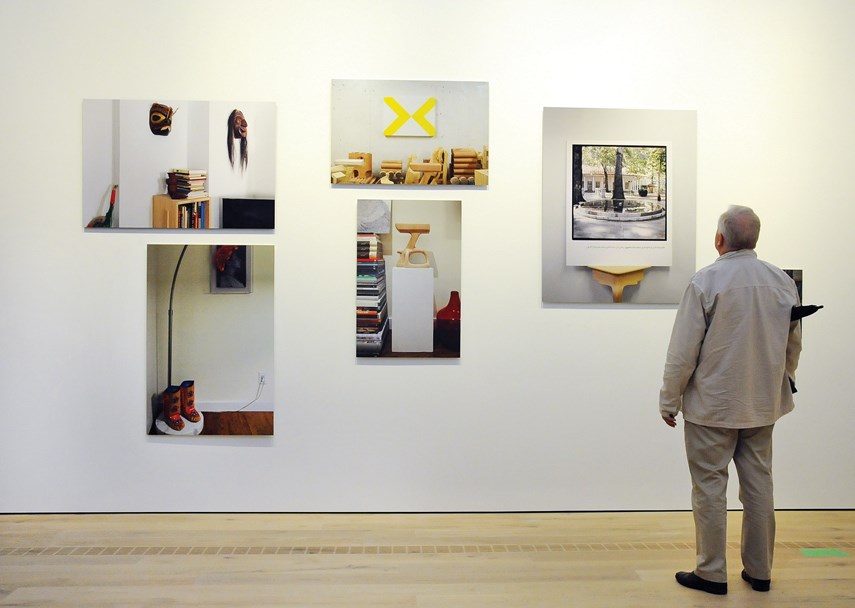 Polygon Gallery's doors are currently open, though its exhibition openings and fundraising events have been suspended all year already, according to Jessica Bouchard, the gallery's associate director.
Though one event they did plan to host – a collaboration between Polygon Gallery, Ballet BC and the Vancouver Symphony Orchestra that would have involved six physically distanced shows over two days – had to be cancelled due to the new restrictions, said Bouchard.
Other virtual Polygon initiatives, such as a podcast started earlier this year to showcase how difficult circumstances can inspire acts of creativity, are continuing.
While Polygon organizers, like arts administrators all over the North Shore, stress the safety of patrons, staff and artists as a prime concern, a second shutdown has forced arts spaces and live events venues to get creative, said Bouchard.
"This has been an exercise in constantly pivoting."