Good health is easy to take for granted, that is until you no longer have it. Living with a chronic health condition presents challenges one doesn't think about until faced with them. Those issues can seem minor to others, but overwhelming to the person coping with the illness.
Whether trying to organize treatment options or starting a new regimen, figuring out a way forward can be daunting, even when surrounded by family members with the best of intentions.
Self-compassion is what people need, says University of Victoria Professor Patrick McGowan, Director of Self-Management BC, which offers a health coaching program for people with living with chronic conditions.
"We say that self-compassion is an important thing especially during this time when people are so isolated," McGowan explains. "Self-compassion means taking care of yourself and thinking 'yes, I'm worth it. I should do something good for myself.'"
Health coaching is an easily accessible, simple and practical way to achieve that all-important self-care by developing self-management skills to navigate the daily challenges of a chronic health condition.
The three-month, provincially funded, BC Health Coach program is conducted by phone with a trained volunteer coach who also has experienced chronic health issues.
"Coaches are people coping really well with their health challenges and have an interest in helping somebody else," McGowan says.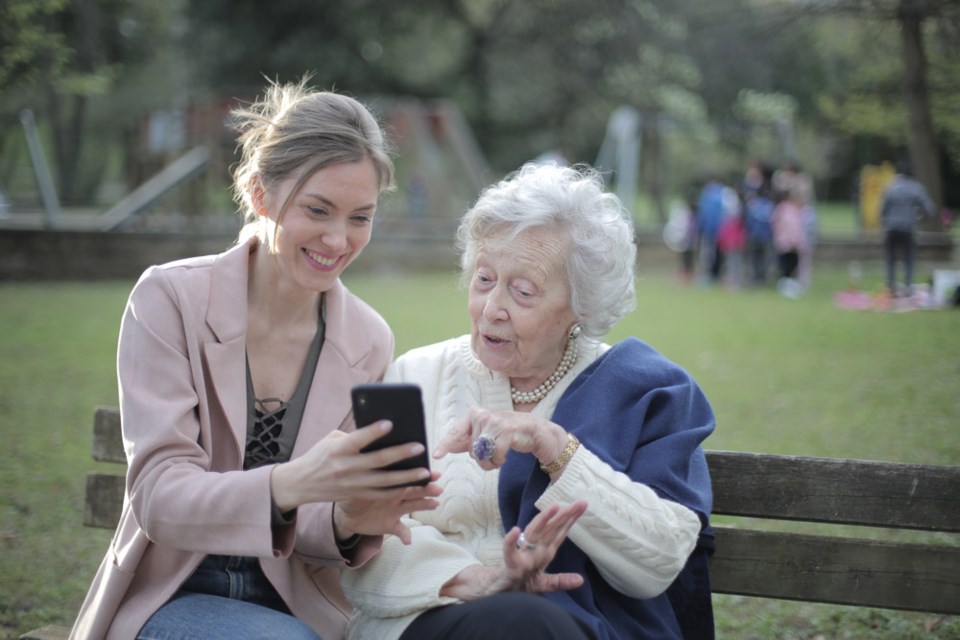 Participants are matched according to gender and age, and, if possible, similar interests.
Once a week, for about 30-45 minutes, the coach will chat with the participant about how their condition has been affecting their daily life. They'll ask questions about their health, their medications and the things they're supposed to be doing.
"People will usually identify something they're having a problem with," McGowan says.
"Here's where we show the person the problem-solving process. There's a way to solve the problem to get the answer. People don't always know how to solve problems very well."
Both the participant and the coach receive a comprehensive resource book Living a Healthy Life: With chronic health conditions or chronic pain which supports the coaching process and references real-life situations and solutions. It's also a way to have the participants start exploring resources.
McGowan says that the book is "one way to get people to find information for themselves, and especially to learn how to problem solve."
Through the conversation an action plan can be formulated to easily achieve a certain goal; for example, going to the pharmacist to ask a question about their medication.
Making small steps builds confidence, McGowan asserts.
"People who are more confident usually do things," he says.
It's important to note that the coaching is completely health focussed, meaning it is not life coaching. Nor is it an intense psychological intervention. The objective is to start and sustain healthy behaviours.
"This is a peer health coach who shows people self-management strategies: problems solving, how to start something or make a difficult decision. The participant has the chance to learn these skills and then move on at the end," McGowan explains.
However, if a participant feels they need more than the three months, Health Coach BC will look at extending it for another three-month term.
McGowan is careful to point out that during the program, the coaches and participants don't meet in person. The coaching is conducted solely by telephone and they must agree to that. "It's not a dating service or a buddy service," he says. "But if at the end of the program, it's up to them if they want to make arrangements to have a cup of coffee together."
He adds that sometimes people do meet up but it's rare because everyone is situated all over the province.
The most important outcome of this coaching connection, McGowan says, is that the participant develops skills, so they manage their chronic health condition to be happier in their life.