Senior members of Nova Scotia's government knew B.C. forestry giant Paper Excellence was ultimately controlled by a Chinese-Indonesian conglomerate accused of widespread deforestation and human rights abuses, documents show.
Paper Excellence is currently facing a parliamentary investigation into its corporate structure and business ties after a a series of journalistic reports found a nexus of evidence linking the company with Asia Pulp and Paper (APP).
Jackson Wijaya is said to be the sole shareholder of Paper Excellence, while his father, Teguh Ganda Widjaja, is the longtime chairman of APP. When asked about a list of evidence linking the two companies, a spokesperson for Paper Excellence told Glacier Media that those ties only existed for a short period of time.
"In the early years, as a young entrepreneur, [Jackson Wijaya] benefited from some of the knowledge and relationships through his father to help establish his business…" wrote a company spokesperson earlier this year.
Eventually, Wijaya was able to "proceed alone, without anything more than normal and appropriate business relationships," he added.
On Tuesday, Paper Excellence executives told a parliamentary committee in Ottawa that ties between the two companies hadn't been severed until 2015.
But in the ministerial briefing note reviewed by Glacier Media Thursday, the Nova Scotia government of the day considered APP the ultimate controller of Paper Excellence as late as October 2017 — at least two years after Paper Excellence said the companies had parted ways.
"[Paper Excellence Canada] is ultimately controlled by Asia Pulp and Paper (APP), an integrated pulp and paper company (division of conglomerate SinarMas) based out of Indonesia," reads the document.
The document, which was flagged in a social media post by a local fisherman, comes following a months-long investigation by the International Consortium of Investigative Journalists (ICIJ) — including media partners Glacier Media, the CBC, the Halifax Examiner, Le Monde and Radio France — into the company's overseas ties.
That investigation revealed numerous links between Paper Excellence and Asia Pulp and Paper, a forestry and paper conglomerate environmental groups allege has been responsible for widespread deforestation, human rights abuses and conflicts with Indigenous communities. Both companies say they are independent of one another.
With a headquarters listed in Richmond, B.C., Paper Excellence holds dozens of pulp and paper mills across Canada, the U.S., Brazil and France. In March, it closed its latest multibillion-dollar acquisition of Resolute Forest Products, a deal that gives the company control of over 22 million hectares of Canadian forests and makes Paper Excellence the largest forestry products company in North America.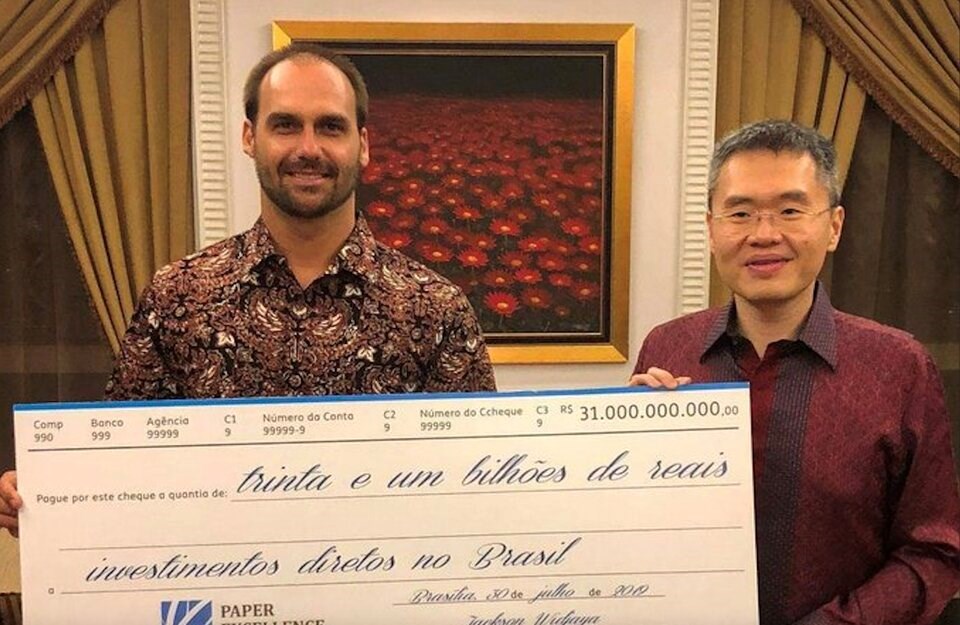 As part of their investigation, Glacier Media and its ICIJ partners interviewed former employees and reviewed leaked emails that showed staff worked freely between Paper Excellence and APP.
On Tuesday, Jean-François Guillot, CEO of Paper Excellence's French operations and two mills in Canada, told the MPs those emails showed an unremarkable relationship between Paper Excellence's French operations and APP in its role as a buyer. According to the ICIJ investigation, the leaked emails go much further, suggesting a revolving door of employees working between Paper Excellence's Richmond offices and APP's towering headquarters in Shanghai, China.
In several cases, the communications show APP employees providing key strategic analyses in a Paper Excellence application to Chinese regulators. Mac Anderson, a former employee who ran a Paper Excellence fibre supply company in B.C., described reporting to officials in Shanghai. Another former APP employee said pulp Paper Excellence exported from Canada acted as "a feeder for the Chinese machine."
The ICIJ consortium of media outlets used shipping records and satellite tracking technology to trace one of Paper Excellence's pulp shipments from B.C. to Shanghai through an APP-linked logistics company. The Asian conglomerate denied ever buying pulp "directly" from Paper Excellence.
On Tuesday, John Williams, non-executive chairman of the board for the Paper Excellence Group, testified that the company was not seeking to redirect Canadian pulp to feed Chinese and Indonesian mills.
B.C. government briefed that capital spending decisions were made in 'Indonesia'
Following the publication of its investigation with the ICIJ, Glacier Media received a briefing note prepared for senior B.C. government officials ahead of a meeting with Paper Excellence lobbyists. The document, which dates to December 2020, shows the government of the day knew major capital spending decisions were being made by "Indonesia."
One entry notes "Indonesia has approved the largest capital expenditure in Port Alberni since the 1990's…" while another says "Indonesia has approved re-opening of the third paper production line in Crofton…"
The rest of the page, released through a freedom of information request, was heavily redacted.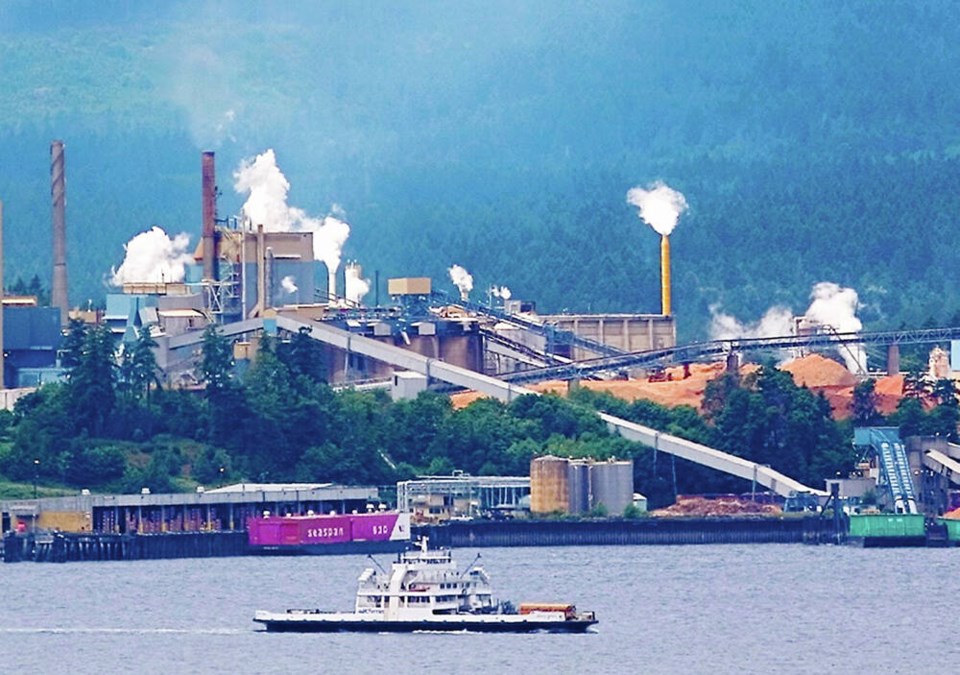 ​Glacier Media reached out to several senior officials who received the briefing note — including former premier John Horgan's chief of staff Geoff Meggs, deputy minister Bobbi Plecas and now BC Hydro board member Lori Wanamaker — but all turned down or ignored requests for comment.
Meghan Dewar, a former Paper Excellence lobbyist who actively petitioned the Office of the Premier while her father was Horgan's top strategist, deferred Glacier Media's questions to the province and the company.
Paper Excellence spokesperson Martin Croteau said "Indonesia" was likely a reference to Wijaya himself.
"It is well known that Jackson Wijaya, the ultimate and sole owner of Paper Excellence, is an Indonesian national. Any reference to Indonesia by [Paper Excellence] employees in Canada is likely a reference to him," wrote Croteau in an email.
"That said, to respond to your underlying question, we have repeatedly stated that Paper Excellence is entirely independent of APP/Sinar Mas. Many stakeholders and regulators — global funding institutions, regulatory bodies and certifiers, among others — have acknowledged this reality."
Paper Excellence executives say it has paid off Chinese debt
The briefing note, drafted for a minister on Nova Scotia's Department of Finance and Treasury Board letterhead, raises questions over APP's expansion in recent years. It points to APP's record US$13.9-billion default in 2001, and that it "hasn't been rated by any major rating agency since the early 2000s."
"It does not appear that APP had difficulty accessing capital required for expansion over the recent past, however it is unclear who are the bank(s)/ financier(s) that have been bankrolling APP group of companies," the briefing says.
In its examination of Paper Excellence's properties, the ICIJ investigation turned up several mortgages in B.C. and Saskatchewan with a curious link to the Chinese state.
Over a decade ago, Paper Excellence secured US$1.25 billion in credit from the China Development Bank, the overseas investment arm the Chinese government has used to purchase overseas infrastructure and build out its Belt and Road Initiative.
On Tuesday, Williams testified to the federal committee that the company had paid off all of the US$1.25-billion loan debenture by 2020 and was free of any Chinese debt.
Indeed, within weeks of ending its relationship with the Chinese lender, documents show Paper Excellence transferred its mortgages on several B.C. mills to two Indonesian banks: Bank Mandiri and Bank Negara Indonesia (BNI).
The two banks have worked with the China Development Bank in the past. In 2015, Mandiri and BNI were among three Indonesian banks used to park a US$3-billion investment from the China Development Bank.
That money was meant to be used to develop the country's infrastructure. But the Indonesian House of Representatives later raised questions over how the funds were being redirected to finance manufacturing, including two pulp and paper mills owned and operated by APP.
Federal investigation into company's corporate structure, ownership ties continues
Back in Canada, Christian Leuprecht, a professor at the Royal Military College of Canada, told the parliamentary committee Tuesday he was concerned about the pace of Paper Excellence's expansion and questioned who is ultimately behind the company.
"This case raises Canada's potential vulnerability to foreign economic interference and manipulation across a vast spectrum," Leuprecht said.
Conservative MP Shannon Stubbs and NDP MP Charlie Angus gave notice this week they would submit motions to summon Minister of Innovation, Science and Industry François-Philippe Champagne, and Paper Excellence's sole shareholder Jackson Wijaya for questioning.
"I think that the solution would be that Mr. Wijaya should come testify before the committee," added Bloc Québécois MP Mario Simard.
"And if he doesn't do that, well, we the elected officials and the media will be left with the same concerns — in other words, who is the true owner of Paper Excellence?"
The parliamentary investigation continues Friday, when MPs are scheduled to hear from the federal departments of industry, natural resources and public safety.