After a few weeks of what felt like an extended summer, B.C. weather is back to normal which means lots of sprinkles, drizzle, showers and downpours. Any way the rain can fall, it will.
Rain jackets are a specialized fashion category because it's all about function and form. The outer shell needs to be water-resistant (at minimum) or better yet, waterproof (which means water can't penetrate it). Toggles around the waist, wrist and neck can help shield against windy wet weather and a hood is, of course, a must.
Construction and material is also important: cotton absorbs water, so look for a blend (with nylon or polyester). And consider the type of wear this jacket will get: will this be a layering piece to throw on over hoodies or does it need to be warm as well as waterproof? With all these considerations in mind, these high-quality options are made with Canadian consumers in mind.
The gold standard in rain gear​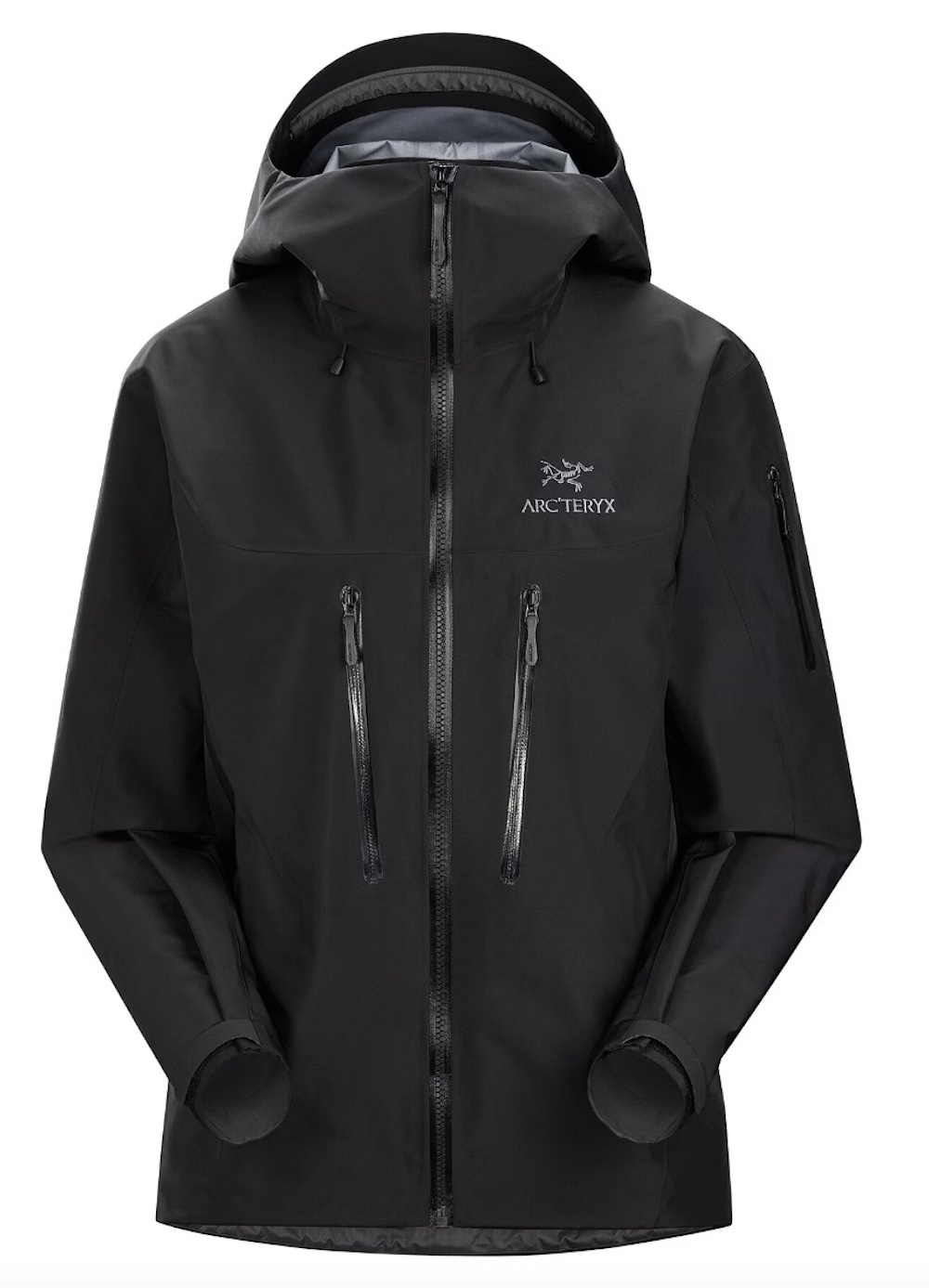 North Vancouver's Arc'teryx is a B.C. cold weather staple and the popular and pricey Alpha SV style is still made in Canada. This is a heavy-duty outdoor jacket with an outdoor GORE-TEX shell for extreme weather and durability; other highlights: its hood is compatible with helmets and the jacket has emergency reflector details. The fit, meanwhile, is designed for movement. Arc'teryx Alpha SV for women ($950) and men ($950) available at Arc'teryx.
The five-star jacket for under $125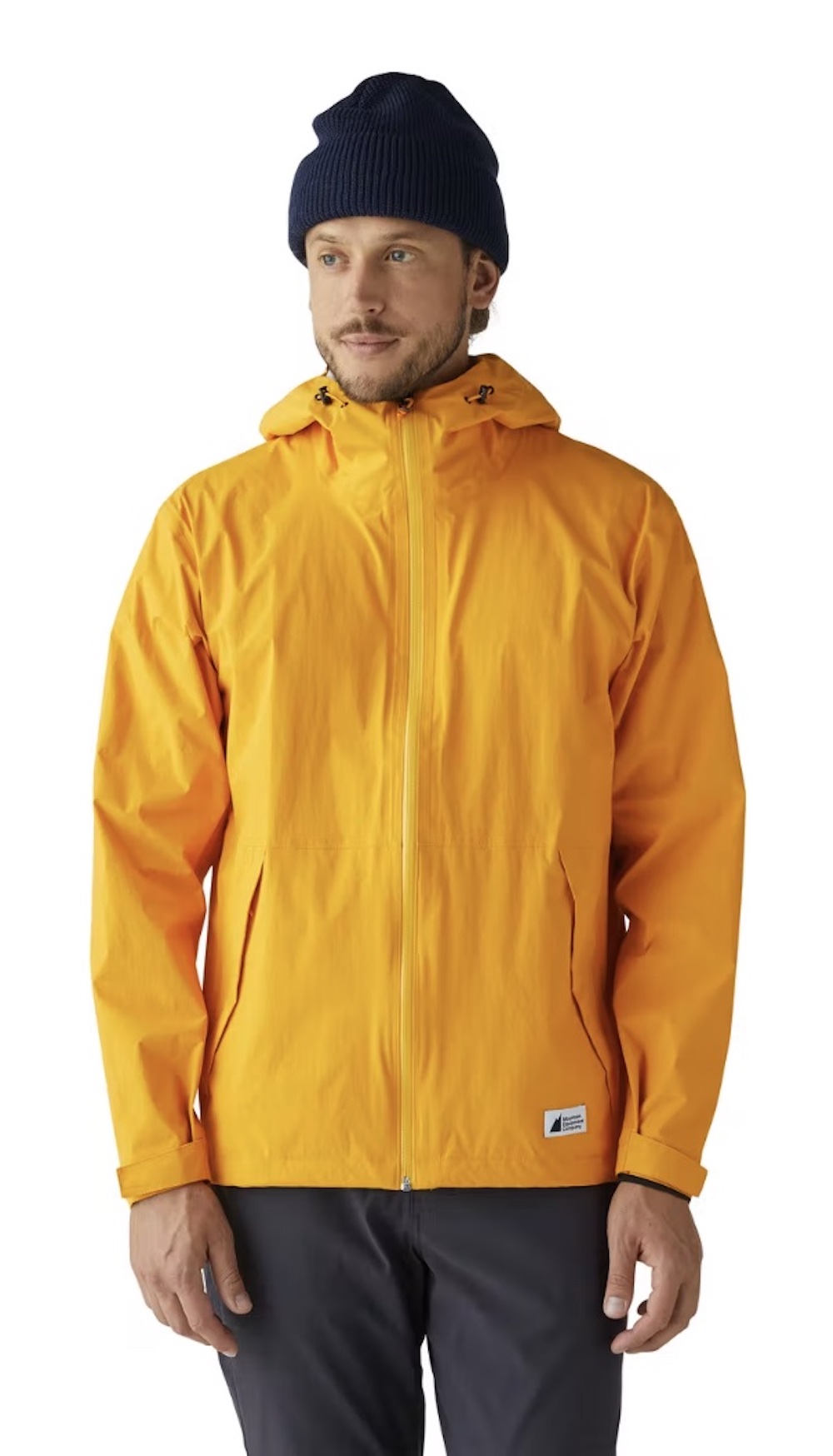 ​A lot of MEC gear is designed for B.C.'s climate and this lightweight, waterproof and hooded Aquanator Rain Jacket is made for wet weather. This shell jacket is ideal for the time of year when it's really rainy but not freezing cold. It has toggles and a streamlined design in five colours with both men and women's options. $119.95 at MEC.
Scandi-style rain coat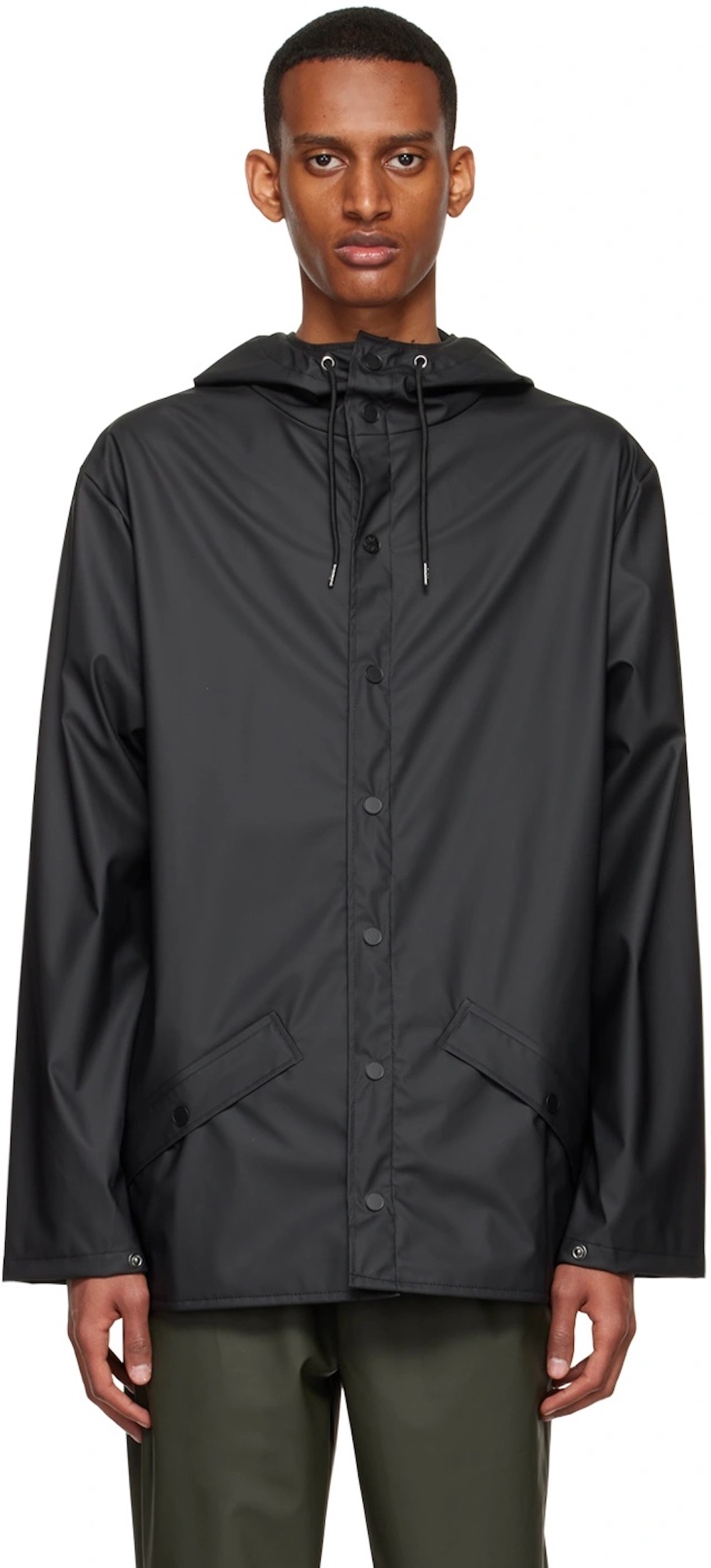 Denmark-based Rains is focused on urban wet weather gear. The style is very Scandinavian — streamlined, minimalist and muted with a focus on black, taupe and beige colour palettes and a slinky and light polyester fabric. The price range is around $180 and it can be ordered from Ssense (which is based in Canada, so the duty is inclusive).
The utility trench coat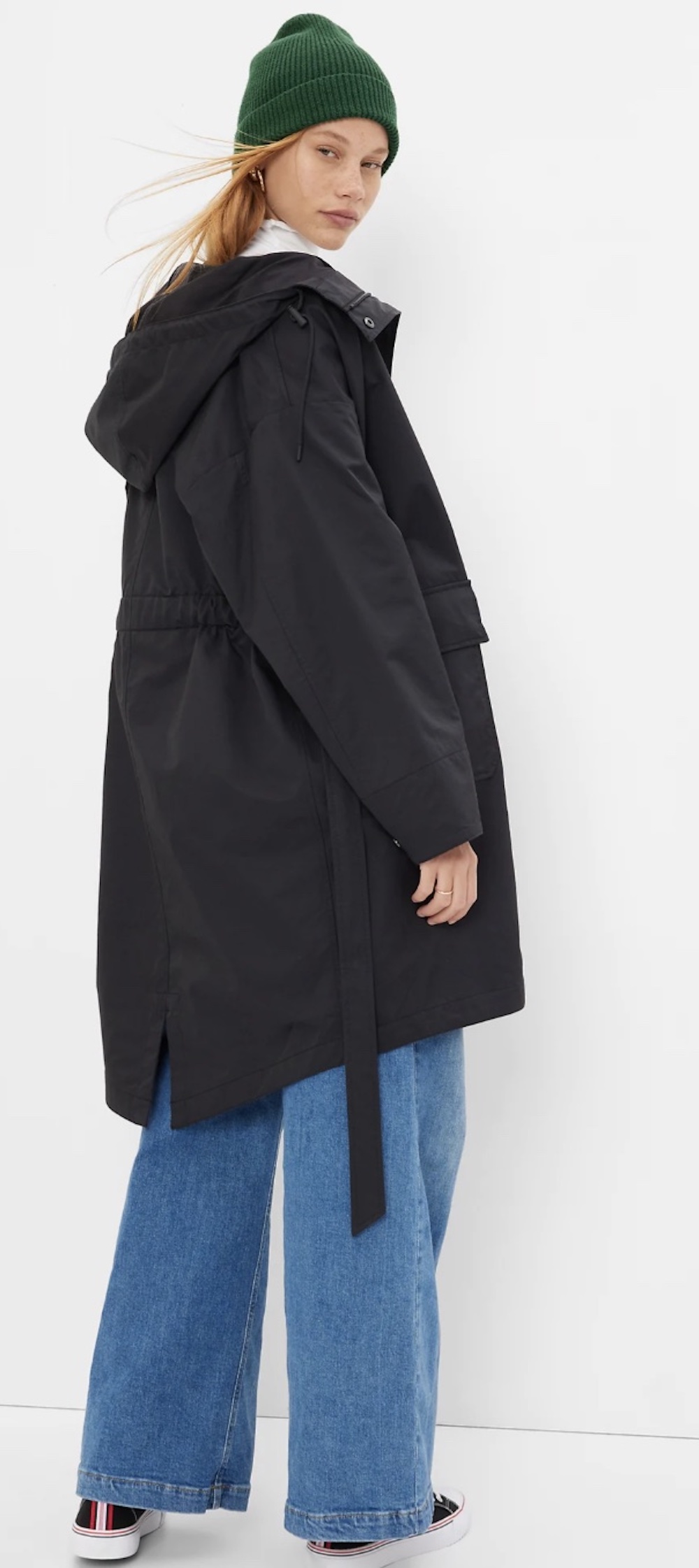 Gap's women's parka has a water-resistant shell (which isn't quite the same as waterproof) and a hood, tie waist and front pockets. It's a mix of a trench coat, rain jacket, utility jacket and $160 (click the coupons for a discount) at Gap. There's also a men's version that hits below the waist, comes in beige and black and is $178 (but there's currently a 40% off coupon).
The 'Vancouver vibes' jacket/poncho combo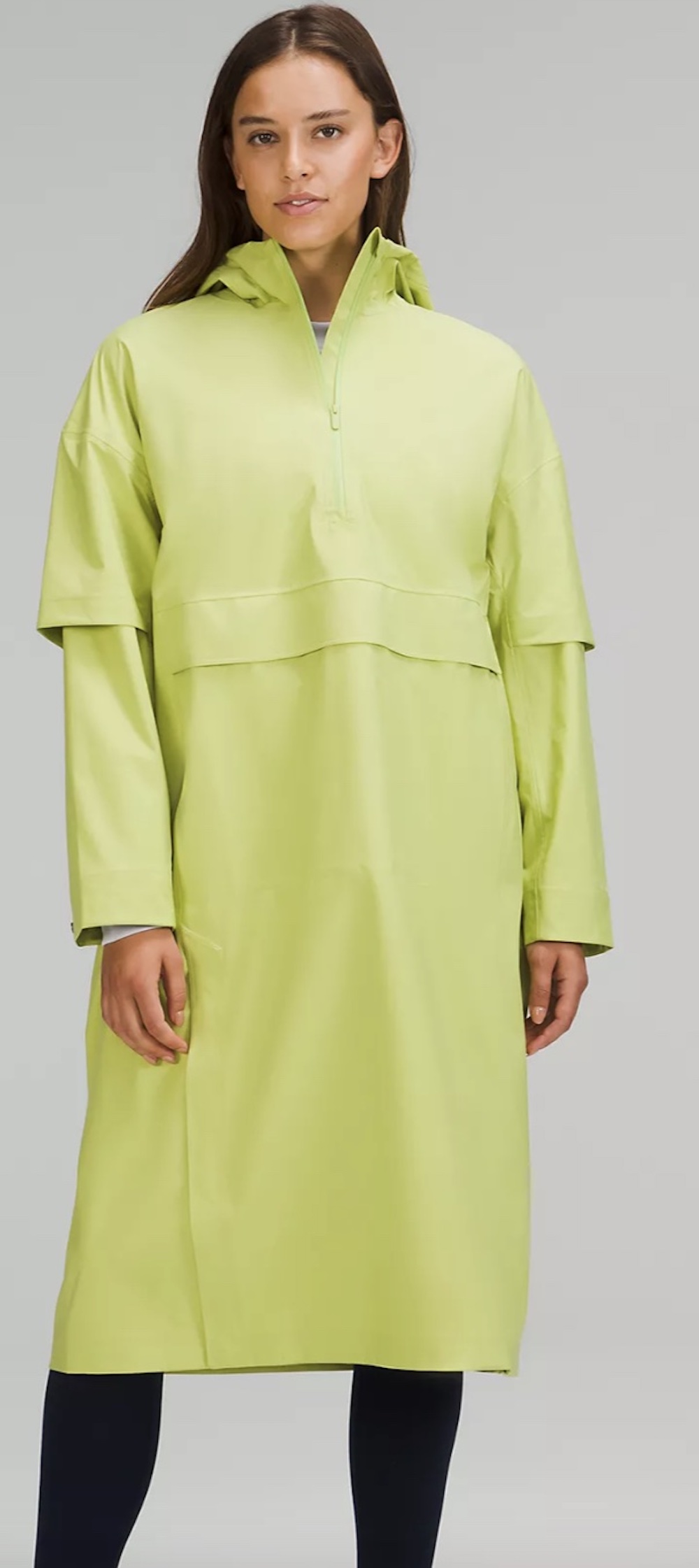 Lululemon is a global brand with deep Vancouver roots and the rain jackets (like the popular Rebel) are easy to spot all over the city. To stick with the brand but switch up the style, this hooded rain poncho is lightweight, comes in a cool neon green and is currently on sale for $199 at Lululemon.
Need a new umbrella to go with your new jacket? We've got you covered.