What is melasma?
Melasma is brown or grey patches that appear on the skin, particularly on the forehead, upper lip, cheeks and forehead, though it can be anywhere on the body that is exposed to sunlight.
Around 90% of the people who are affected by melasma are women (and only around 10% are men) and it is more common for people with medium and dark skin tones. It is not harmful but as with any skin concerns (i.e. new or changing spots), visit a dermatologist for a thorough checkup.
What causes melasma?
Melasma can be triggered by pregnancy and it is also caused by exposure to the sun, heat and UV rays. It isn't like a sunburn and won't develop instantly; in fact, it can be hard to spot at first. Once the blotchy brown or grey patches start to appear, it can be triggered and worsened by sunlight in spring/summer (regardless of the weather) and lessen in the winter.
How can I prevent melasma?
There are hormonal and genetic factors to developing melasma, but to prevent or minimize the damage, always wear sunscreen, no matter the weather or time of year. It is the number one tool to prevent melasma. Other means of sun coverage, like wearing a hat, visor or sitting under an umbrella and avoiding direct sunlight, is also helpful.
How can I treat melasma?
A full skin care routine includes face wash, toner, serum, moisturizer, spot treatments and sunscreen that tackle hyperpigmentation with gentle, nourishing and hydrating ingredients that don't damage the skin's barrier by stripping away essential oils.
Best face cleansers to treat melasma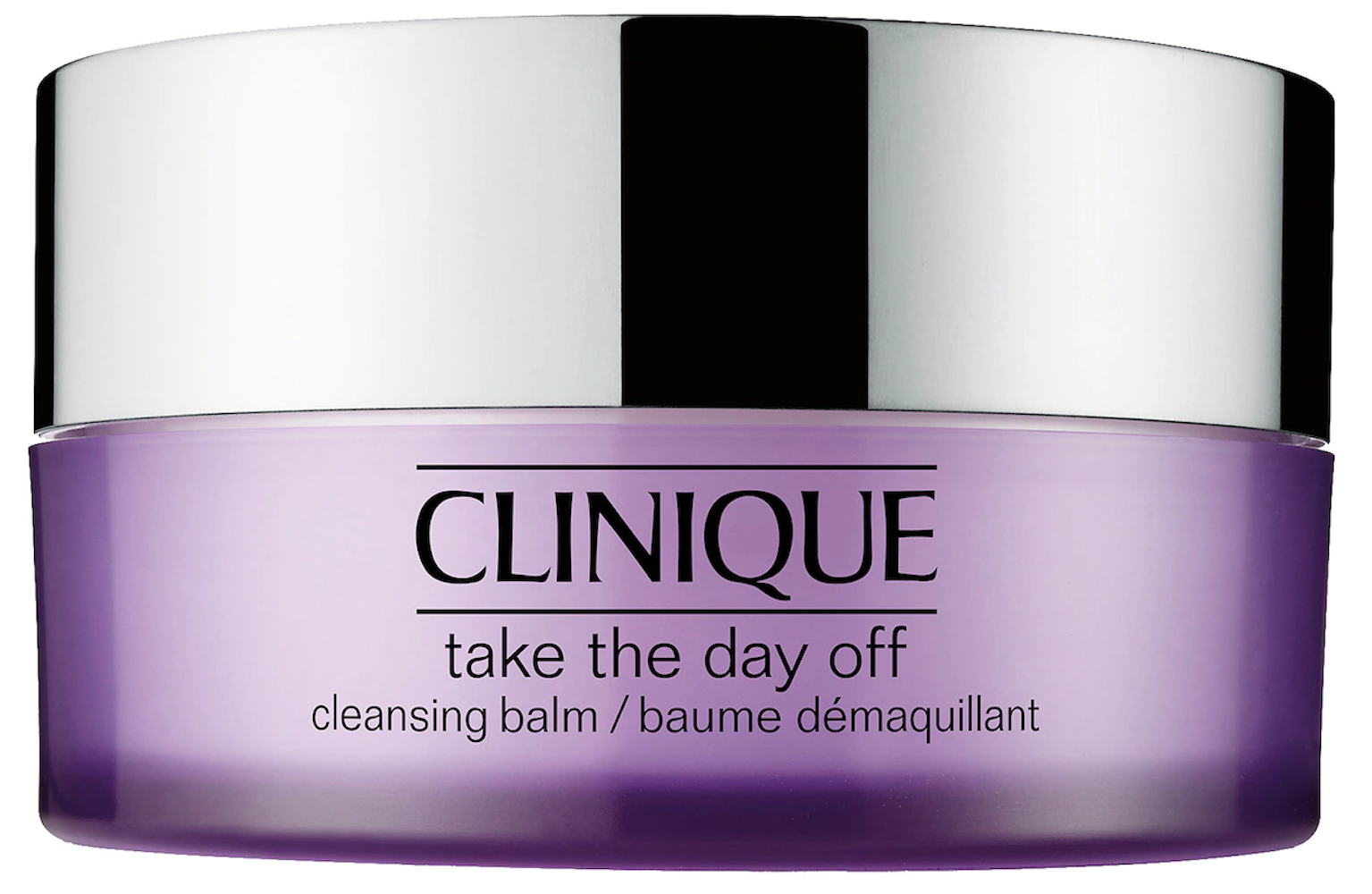 Before jumping to a gel or foaming cleanser, consider an oil balm as the first step in a skin care routine, particularly if dealing with dullness, congestion, dryness or breakouts. Double cleansing is a deep treatment that removes makeup and preps the skin for a deeper clean, ideal for skin that is stressed. Clinique's Take The Day Off does just that, removing gunk, makeup and sunscreen without stripping the skin's natural barrier. It emulsifies nicely with a little water (use a face cloth or fingertips) and rinses clean. $47 at Clinique.
Face wash for sensitive and dry skin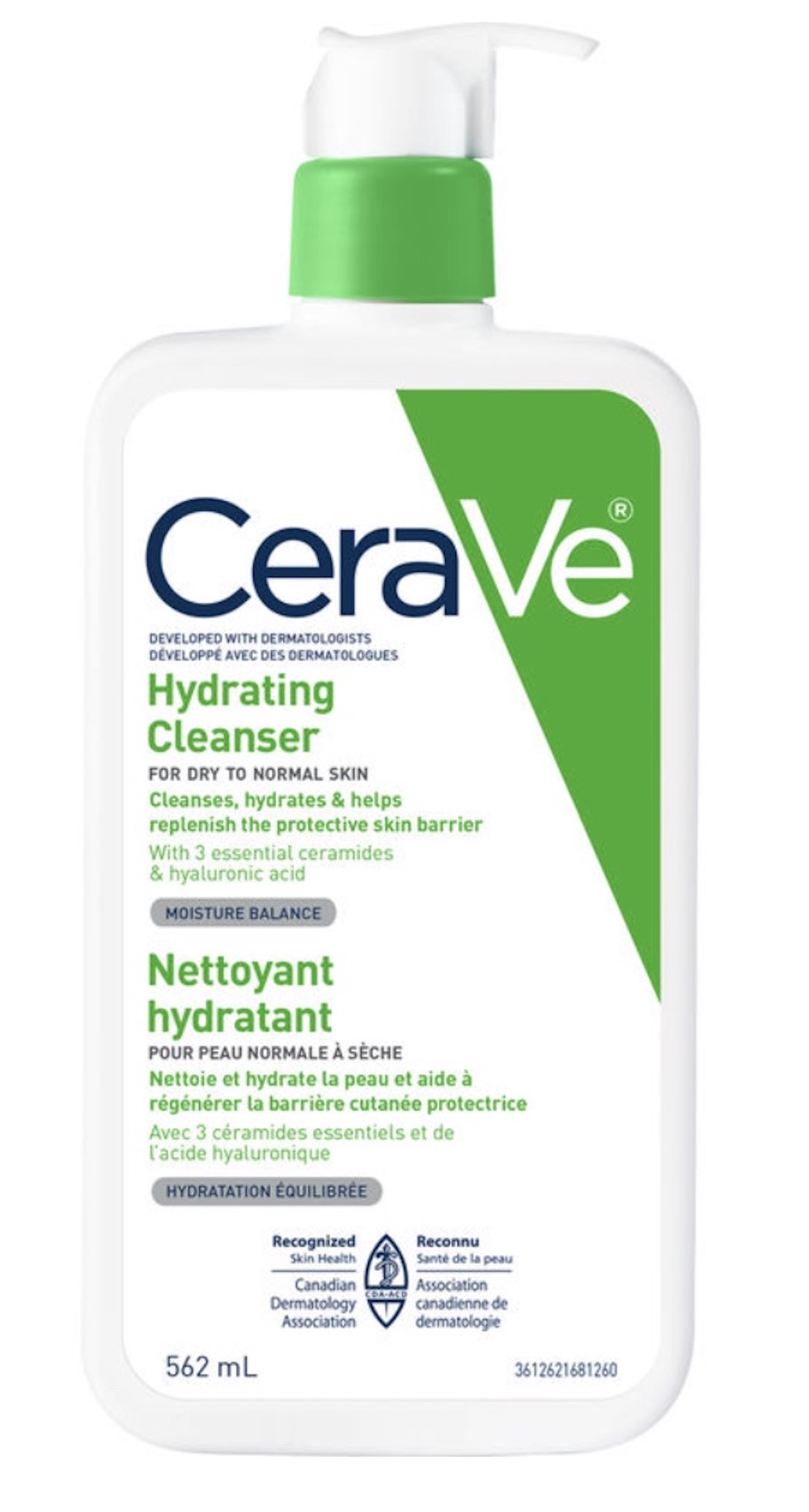 CeraVe Hydrating Cleanser is a dermatologist-recommended hero product that shows up on nearly every "best face wash" list because of the hyaluronic acid and ceramides that cleanse the face gently. $17.59 at Shoppers Drug Mart.

Fresh's Soy ph-Balanced Hydrating Face Wash is a cult favourite that is formulated with cucumber extra (to combat irritation and redness) and aloe vera (soothes and hydrates skin). With so many new skin care products constantly being introduced, it's notable that multiple reviewers write that year after year, they stick to this cleanser because it's gentle, effective and leaves skin bouncy and soft. $49 at Sephora.
Face wash for oily and congested skin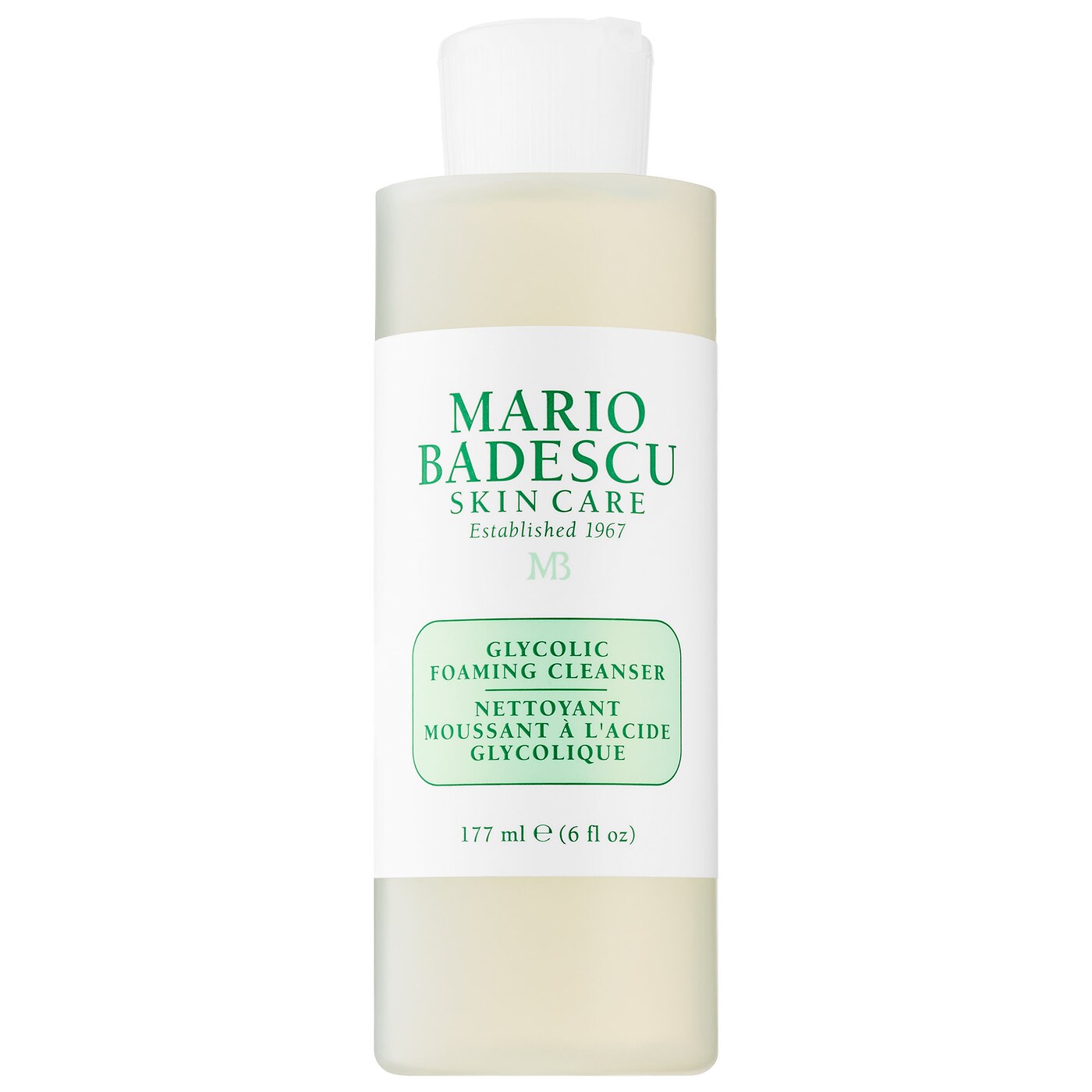 ​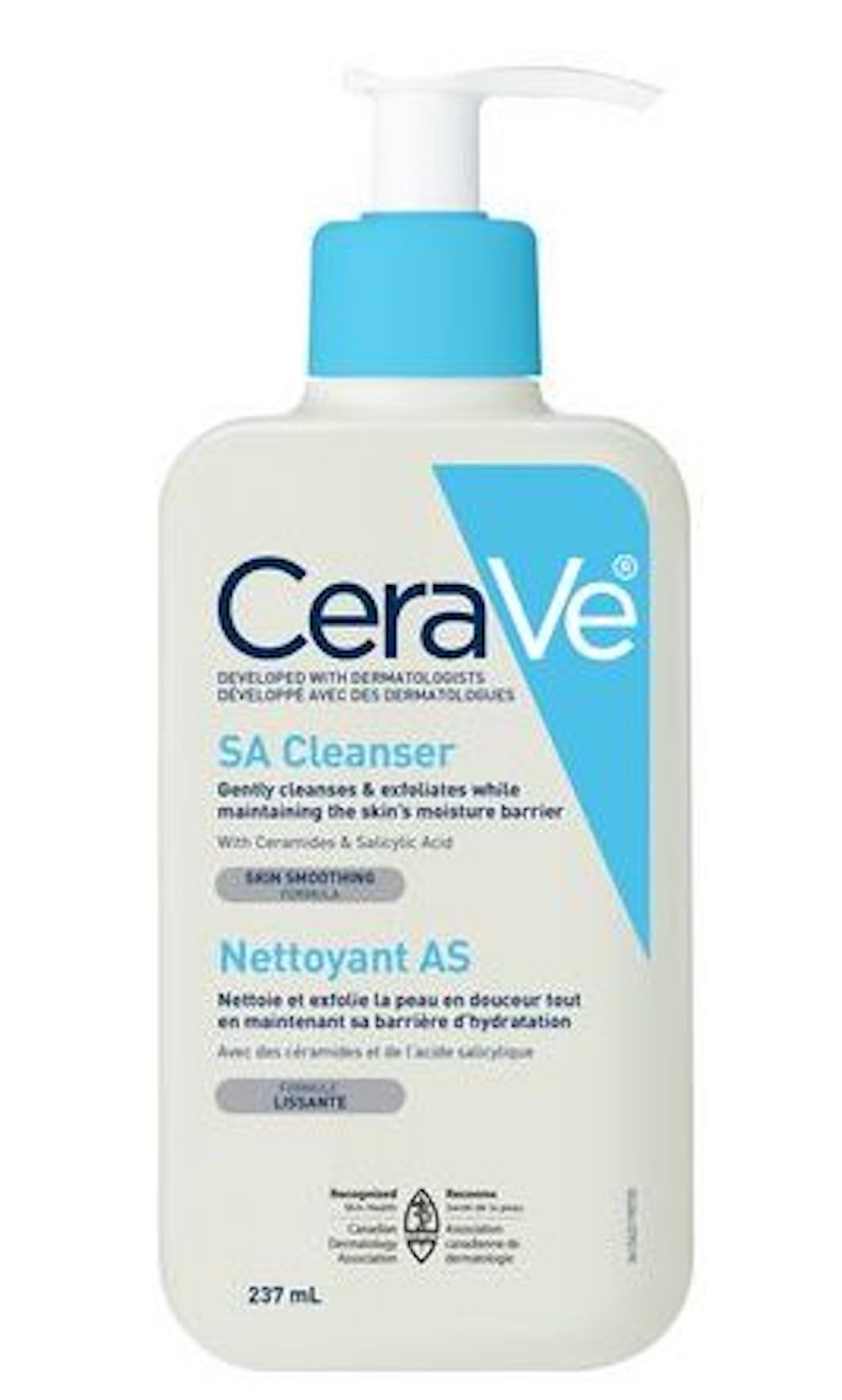 ​
Battling breakouts and hyperpigmentation can be super frustrating. Finding a face wash that sloughs away dead skin without drying or irritating skin may take some trial and error, but research shows that AHAs (like glycolic acid and lactic acid) and BHA cleansers can help with both sun damage and acne. Mario Badescu Glycolic Foaming Cleanser is a relatively affordable and super effective exfoliating face wash that is really deep-cleaning but not harsh on the skin ($22 at Sephora) as is the #BeautyTok favourite CeraVe Salicylic Acid Cleanser ($17.59 at Amazon).
Best toners to treat melasma

This gentle Glow Recipe Watermelon Glow PHA + BHA Pore-tightener Toner helps shrinks the appearance of pores and also plumps skin with hyaluronic acid and the salicylic acid can help with blotchy skin. It's a light formula and great for combination skin. $45 at Sephora.

GoopGlow Flower Acids Toner is formulated for a more advanced and rigorous treatment. It's a chemical exfoliant (as opposed to a gritty physical exfoliant) that helps resurface and revitalize skin. It's a little thicker than other toners and even though "acids" can be a scary word in skin care, it's actually surprisingly hydrating. $60 at Sephora.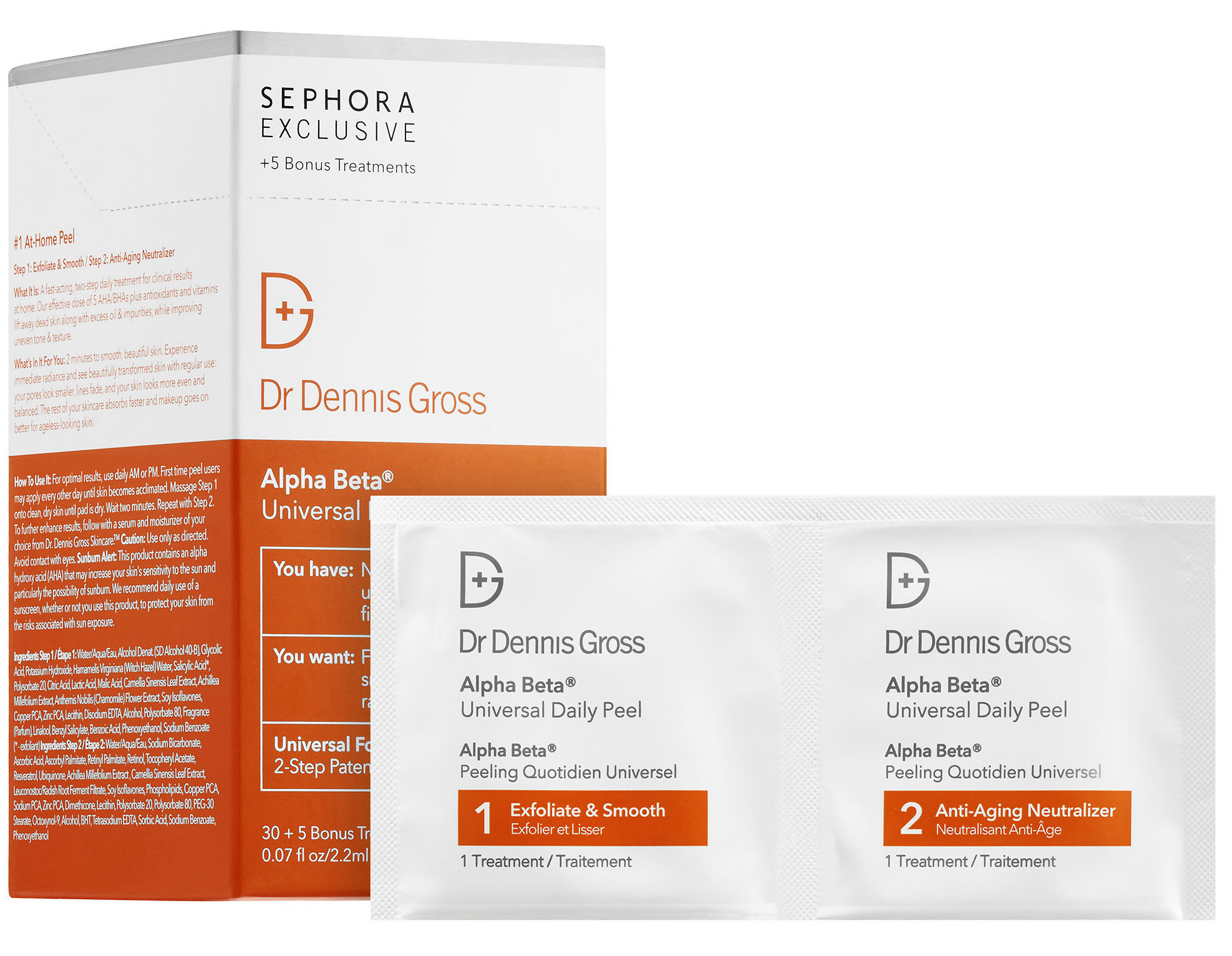 Dr. Dennis Gross Alpha Beta Universal Daily Peel pads can be used after face wash and before a serum, the same step as toner. These pads are expensive but highly concentrated and many product lines have tried to replicate this formula but there's nothing quite like these double-sided wonders. $115/35 pads at Sephora.
Best serums to treat melasma

Vitamin C serum is recommended to treat melasma but not all vitamin C serums are created equal — finding a stable formula that isn't oxidized is important (vitamin C should be clear or a very light yellow; any darker and it's likely oxidized and much less effective). It's also important to note that skin could be sensitive to using glycolic acid (AHA/BHA) and vitamin C at the same time, so alternating those ingredients for a day/night routine could be helpful. Skinceuticals C E Ferulic with 15% L-ascrobic acid is the holy grail, end-all-be-all vitamin C serum but, at $198 a bottle and required daily use, it's a steep investment.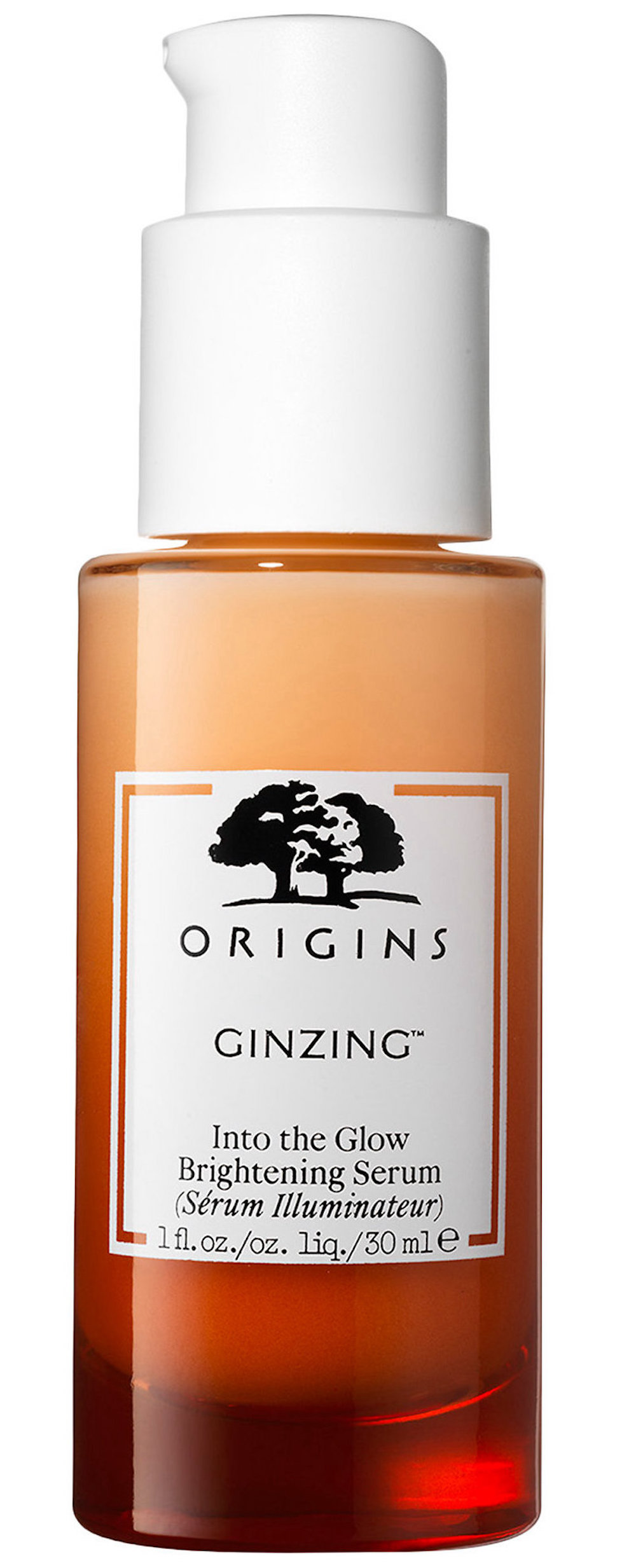 Vitamin C is such a popular skin care ingredient that there are multiple options that are excellent, including the Orgins GinZing Into the Glow Brightening Serum ($59) with a mix of vitamin C, green coffee seed, AHA and BHAs and hyaluronic acid that tackles unevenness and helps boost brightness. $59 at Sephora.

There's also the highly rated REN Clean Skincare Radiance Vitamin C Glow Serum for daily use. Gently press it into skin using an upward circular motion and give it a few seconds to absorb into the skin before moving onto the next step. $86 at Sephora.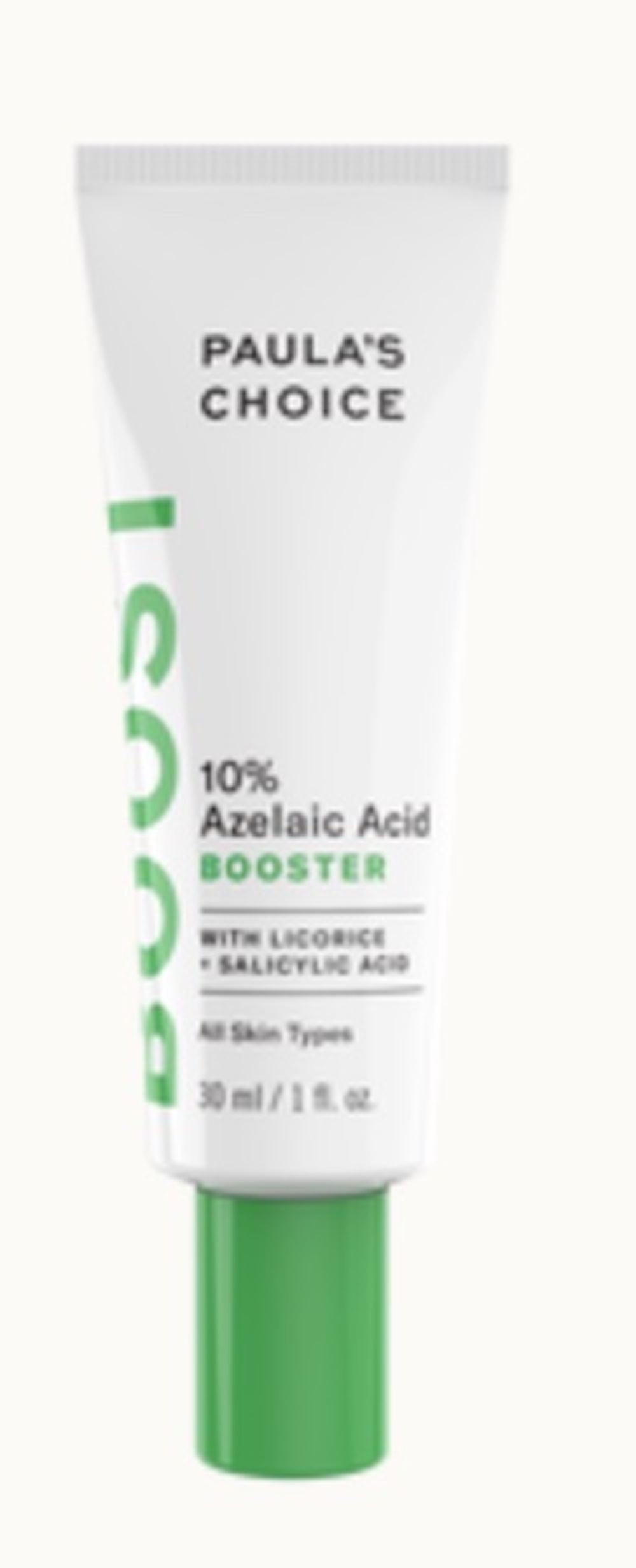 Azelaic acid is another core ingredient that is highly recommended to treat stubborn discolouration. It can be difficult to find in Canada but the Paula's Choice 10% Azelaic Acid Booster is a gel that can be added to a serum or moisturizer to help even out tone and texture. $30.40 at Paula's Choice.
Best moisturizers to treat melasma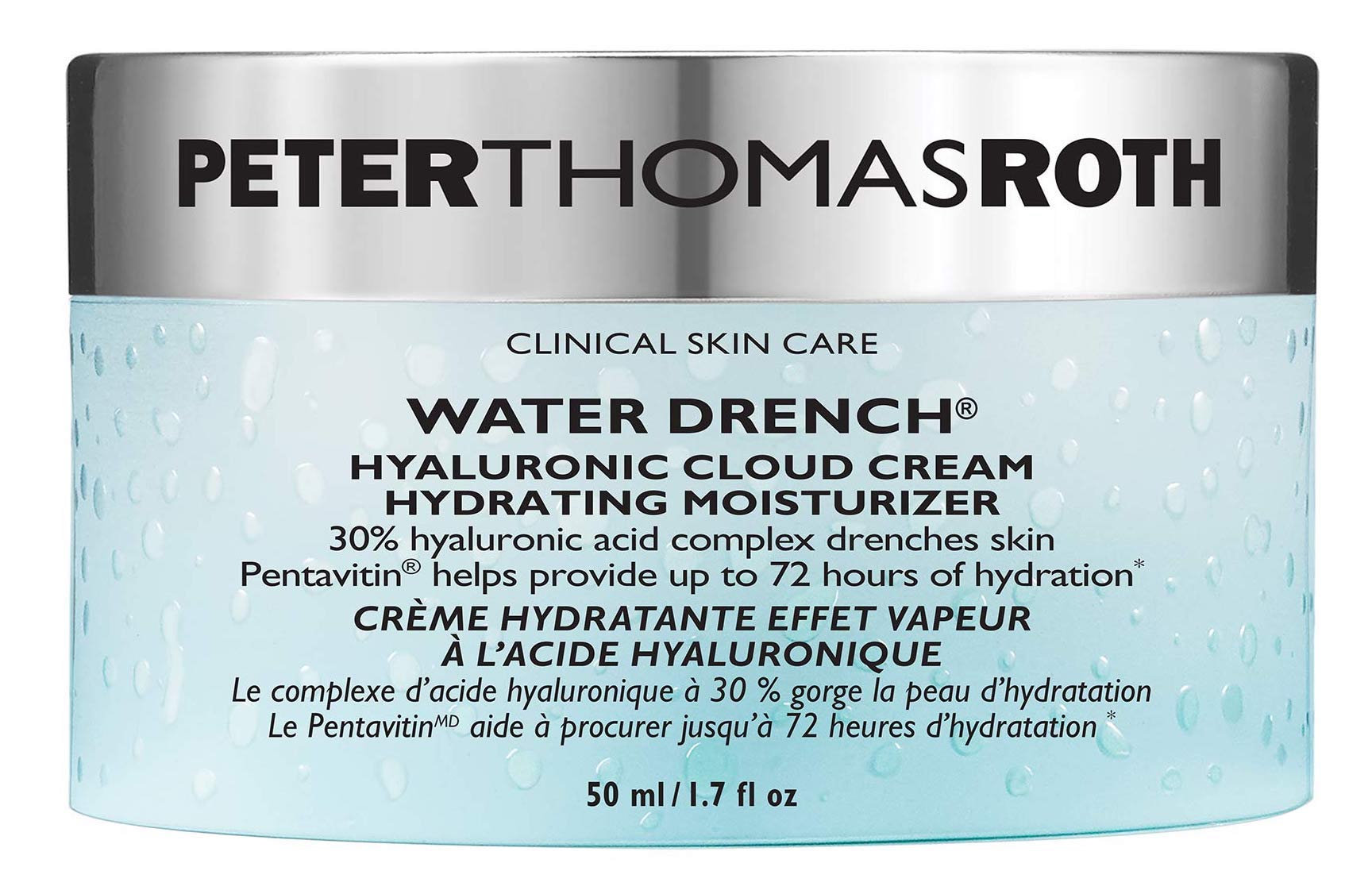 The Peter Thomas Roth Water Drench Hyaluronic Cloud Cream Hydrating Moisturizer has cloud in the name for a reason — it's fluffy, light and absorbs instantly. Made with 30 per cent hyaluronic acid complex, it makes skin look dewy and plump. $70 at Sephora.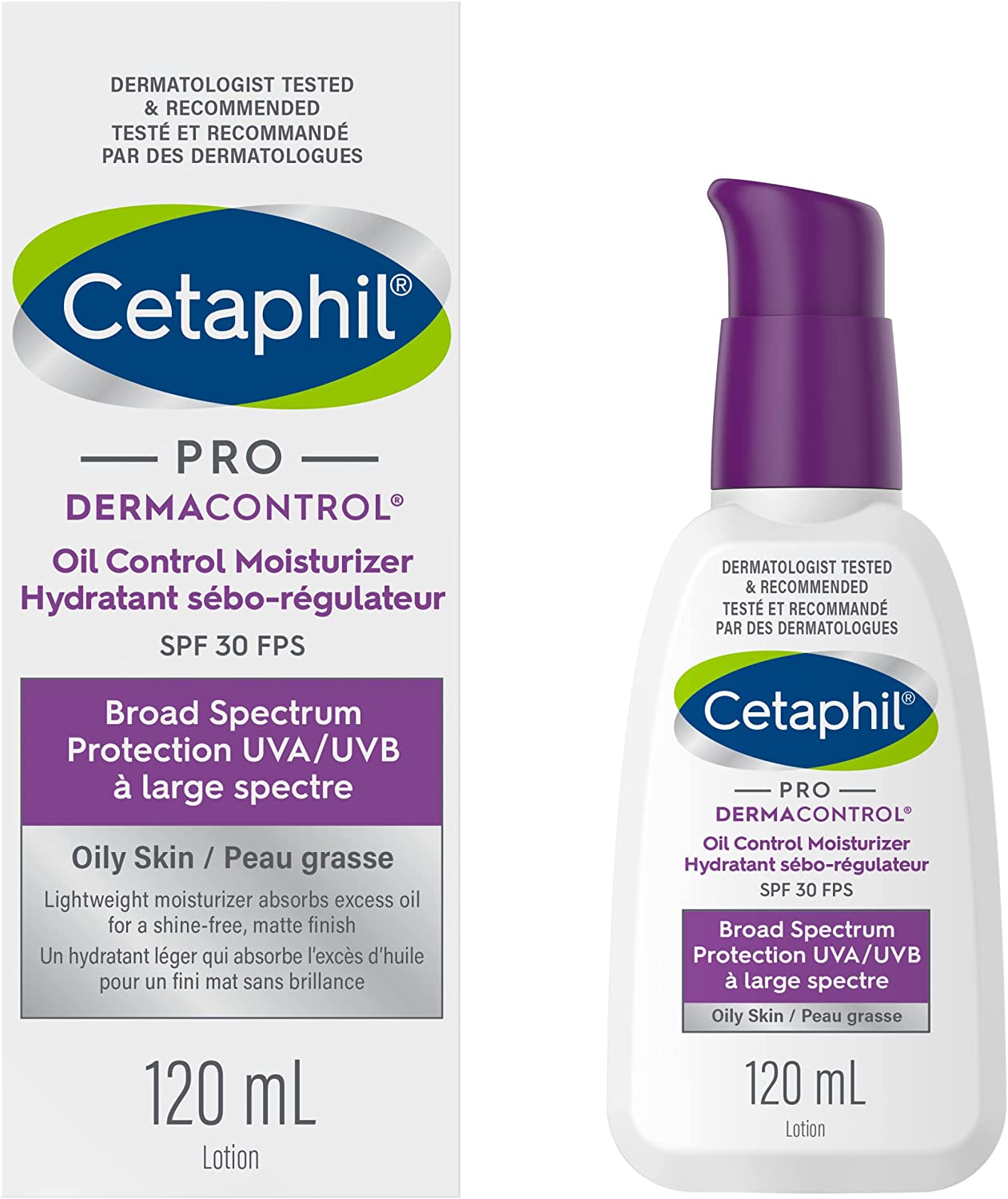 For oily skin, look for a moisturizer with built-in sunscreen like the Cetaphil Oil Control Moisturizer with SPF 30, which is specifically formulated to control shine but still hydrate the skin. It also has SPF built in, which saves a step. $16.60 at Amazon.
Best spot treatments for melasma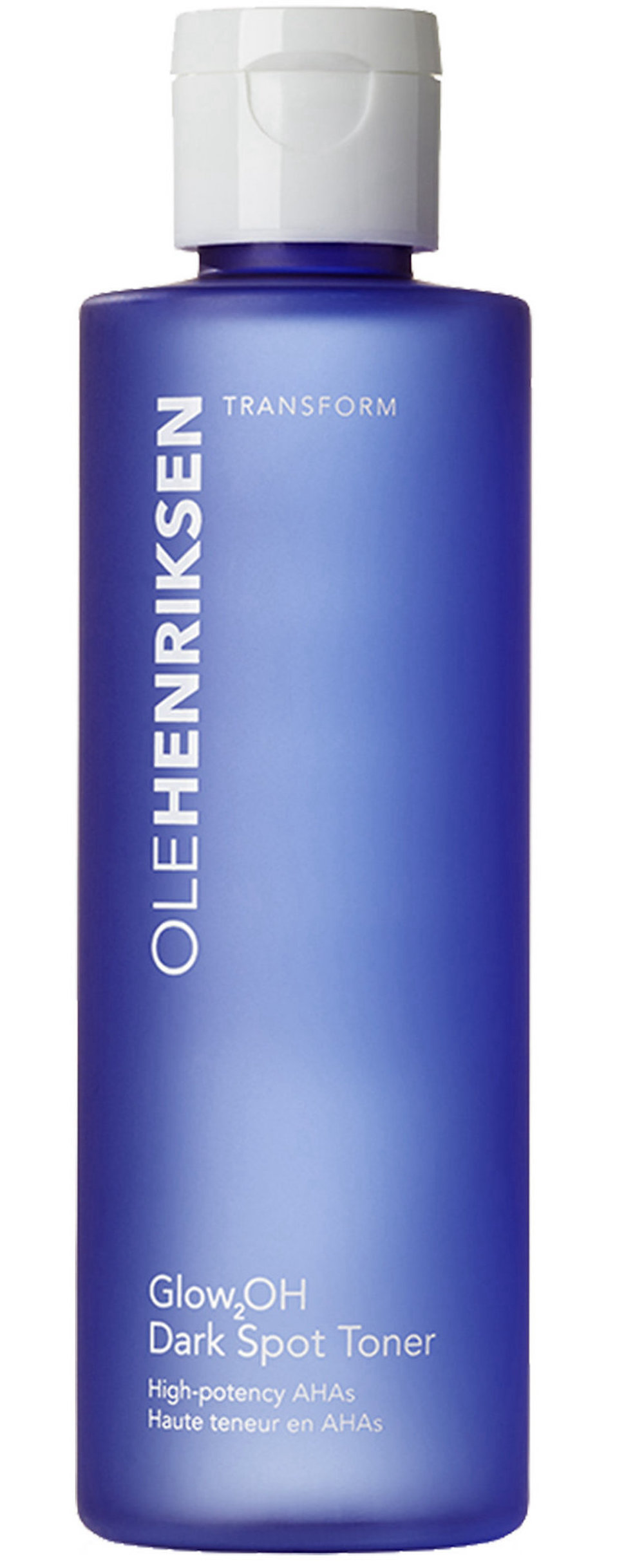 Dark spot treatments require a lot of patience and consistency as stubborn dark patches won't disappear overnight. OleHenrickson Glow20H Dark Spot Toner targets lacklustre and uneven skin with a combo of glycolic and lactic acids. This is suggested for an evening routine. $44 at Sephora.

Retinoids are a derivative of vitamin A that is available without a prescription. Using it can trigger cell turnover and with consistent use retinol can help with discolouration, fine lines and dullness.
Retinoids are for an evening routine and can irritate the skin, so start slow (once or twice a week) and work up a tolerance. It is also imperative that sunscreen be worn the next day, without exception, as retinoids can increase skin's sensitivity to sun. The Ordinary has several retinol treatments available directly on its website or via Sephora, including the Retinol 0.5% in Squalane, which is effective but not harsh. $8.20 at Sephora.
Sunscreen to help prevent melasma
Sunscreen is crucial, every day and regardless of the weather. Sunscreens specifically formulated for the face and neck tend to be more expensive as the SPF is higher and it is typically not oily or fragrant. It should be the last step in a daytime skin care routine and if spending a lot of time outside, reapply per instructions. For a comprehensive list of options, check out 10 best Canadian products for safe and effective sun protection.