It's pug-dressed-as-a-pumpkin season and all over social media, dogs and cats have become dress-up dolls for their humans. This year, there's an assortment of pet-specific costumes that are super popular, from a popular horror movie character to a UPS driver. (Let's see if they like it when a human barks at them for delivering a package!)
With just a few weeks left until the 31st of October, now is the time to decide on the costume that best suits their distinct personality, be it Count Dogula or a mystic kitty.
Jump to best costumes for cats.
Jump to best costumes that fit both cats and dogs.
Jump to best costumes for small dogs.
Jump to best dog costumes in multiple sizes.
Jump to best costumes for large breed dogs.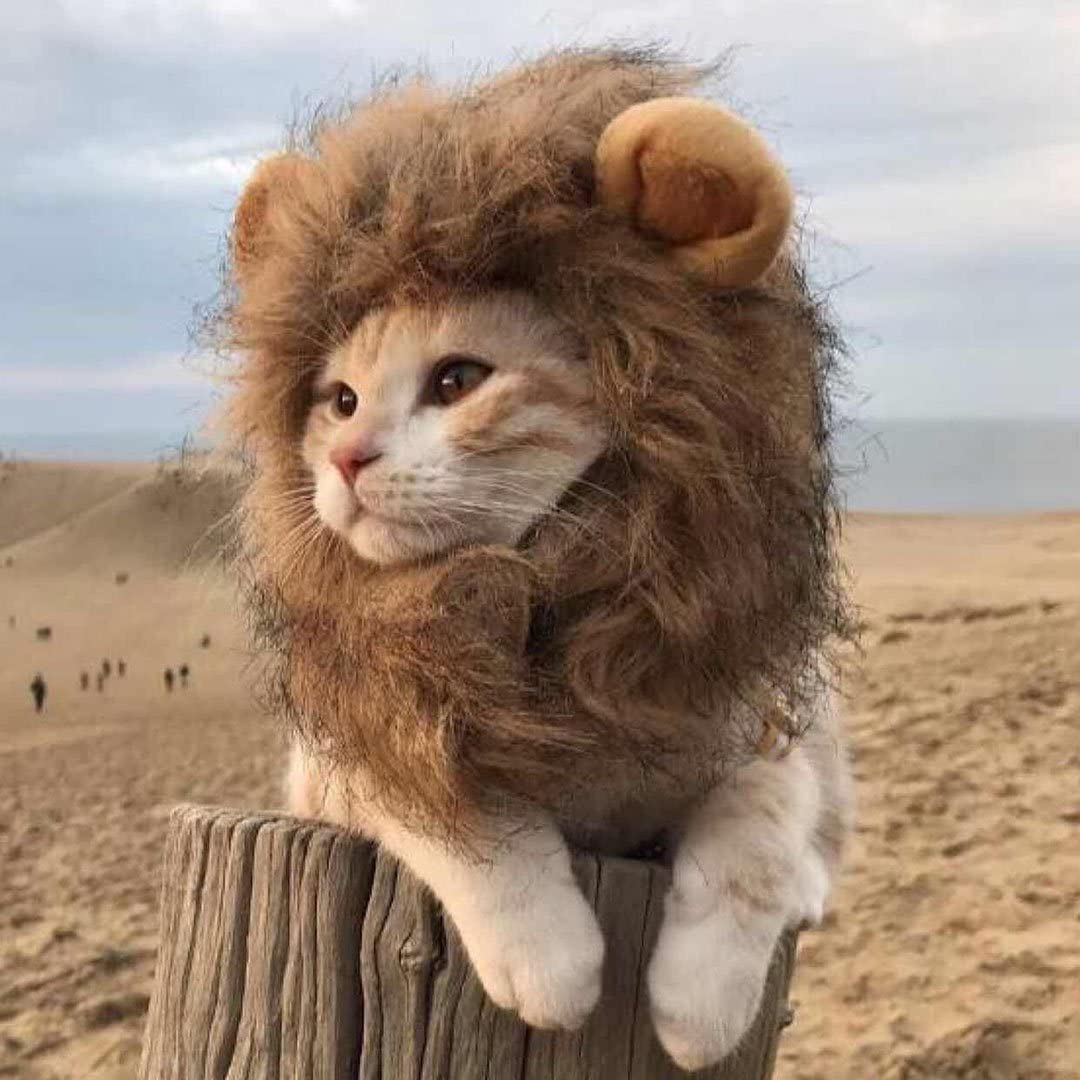 ​For the kitten who feels more like a lion, this mane wig will make them feel extra courageous when climbing their scratch tower. $16.99 at Amazon.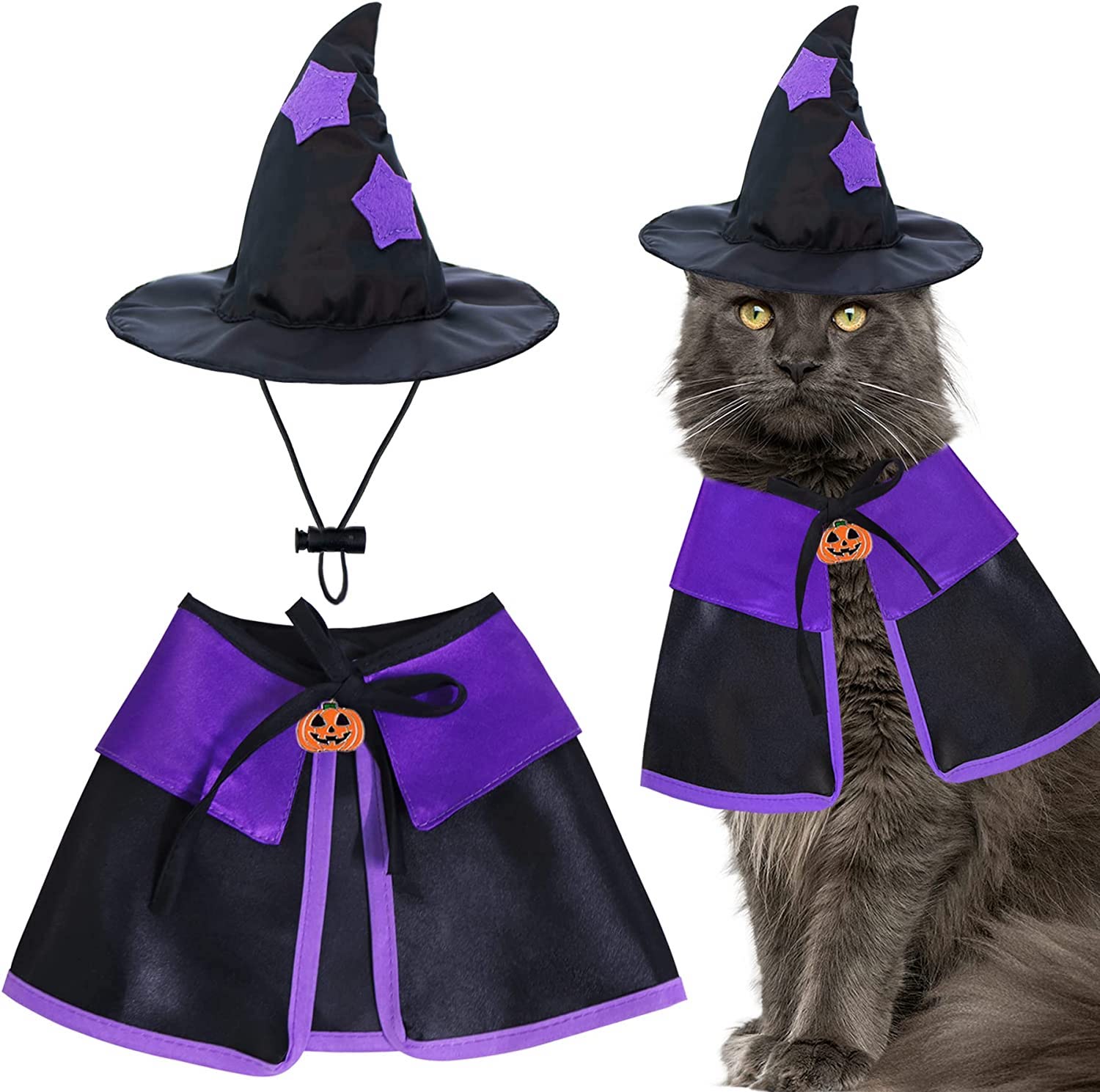 Cats and witches go together like peanut butter and jelly, which makes this sorcerer costume a classic combination. $13.99 at Amazon.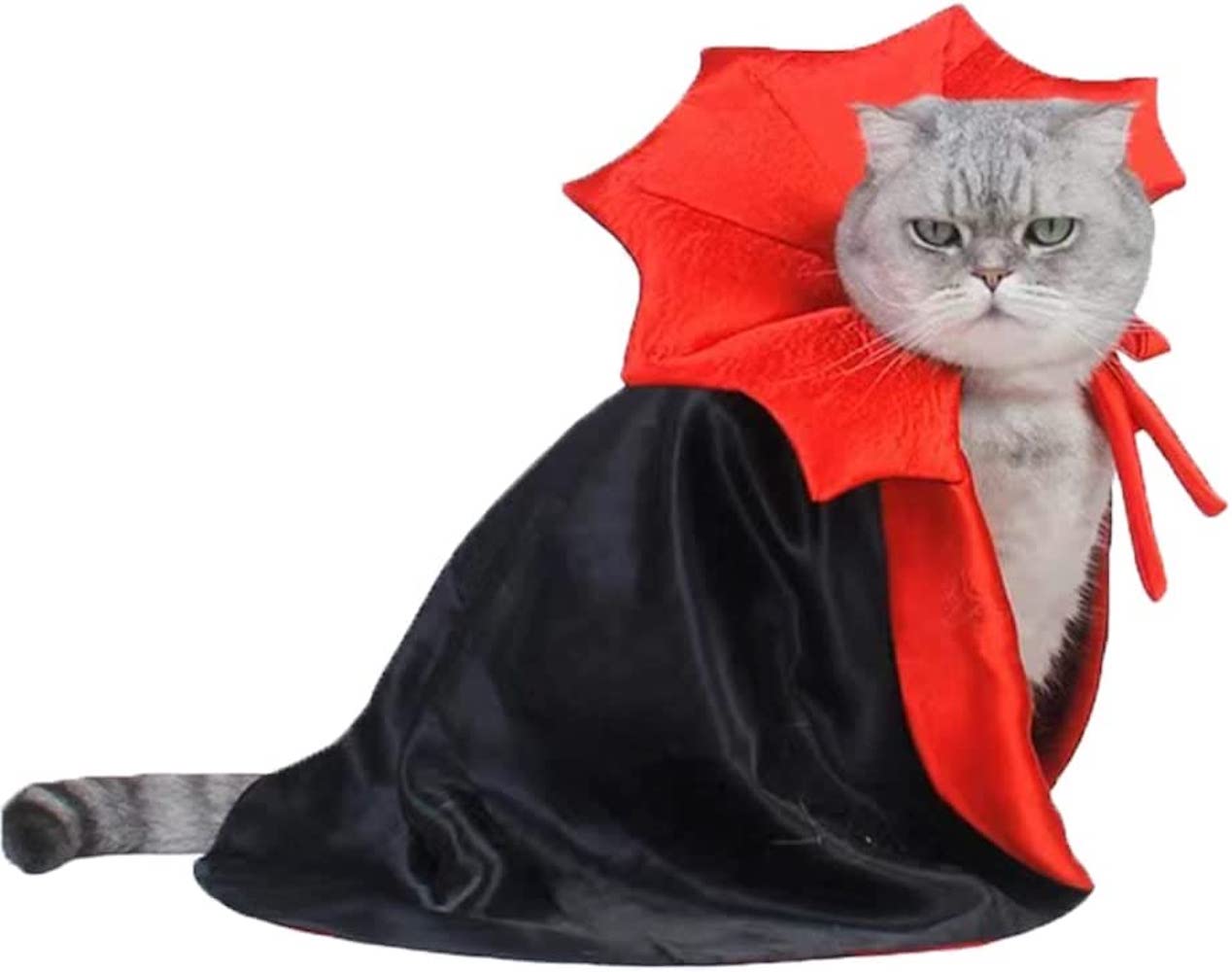 For a multi-animal house, a set of matching cat and dog costumes will really cement their friendship. This old-school vampire costume is suitable both cats and dogs (with a neck circumference up to 13.9") and they'll like being treated like the famous vampire (with less biting) for a few hours. $28.99 at Amazon.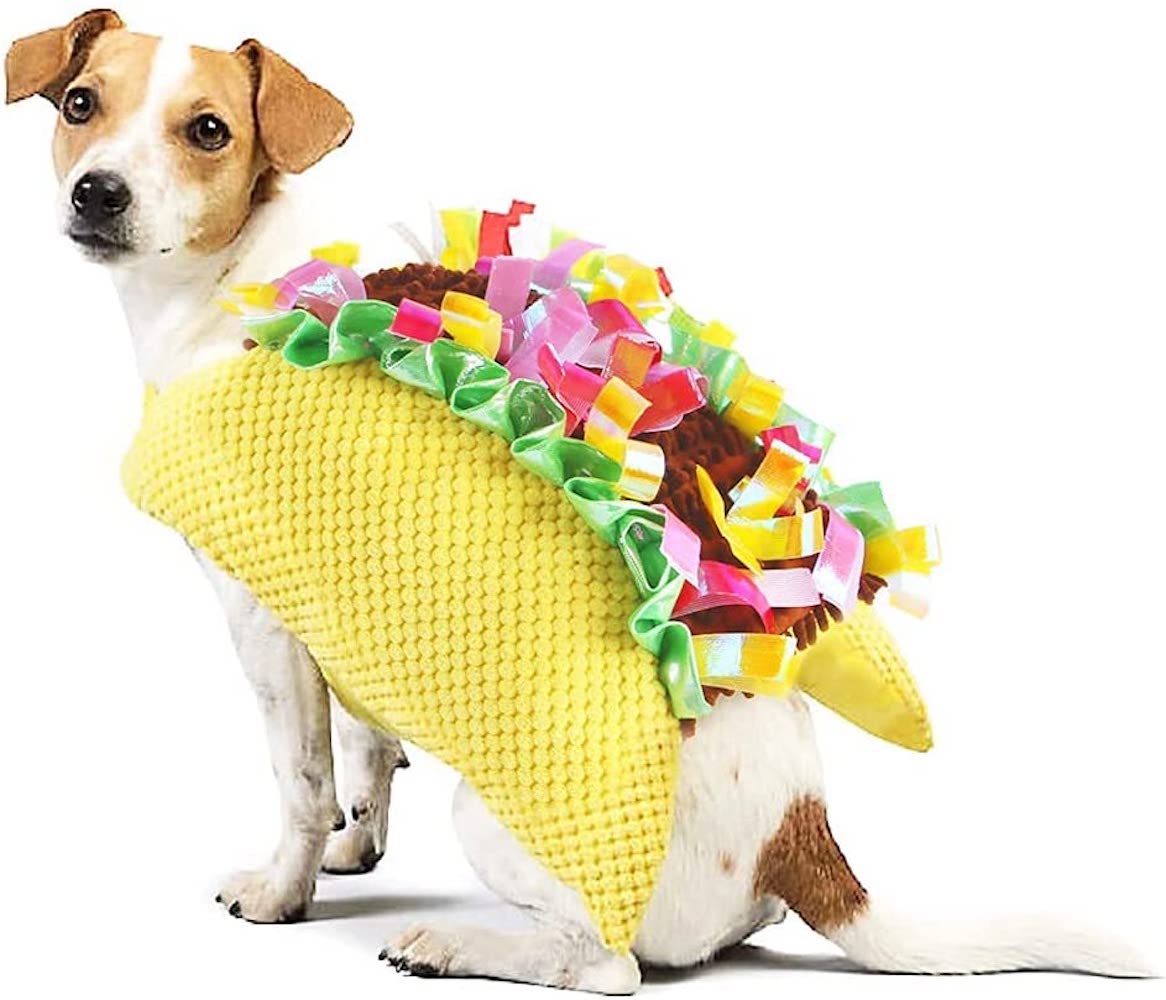 Instead of begging for a bite of mom or dad's taco, they'll be dressed like one and not even know it. $24.99 at Amazon.
Animals dressed up as other animals: there is nothing cuter, save for a baby dressed as a pumpkin. This black-and-white panda costume with gingham accents and a bamboo "snack" is adorable overload. $22.32 at Amazon.
​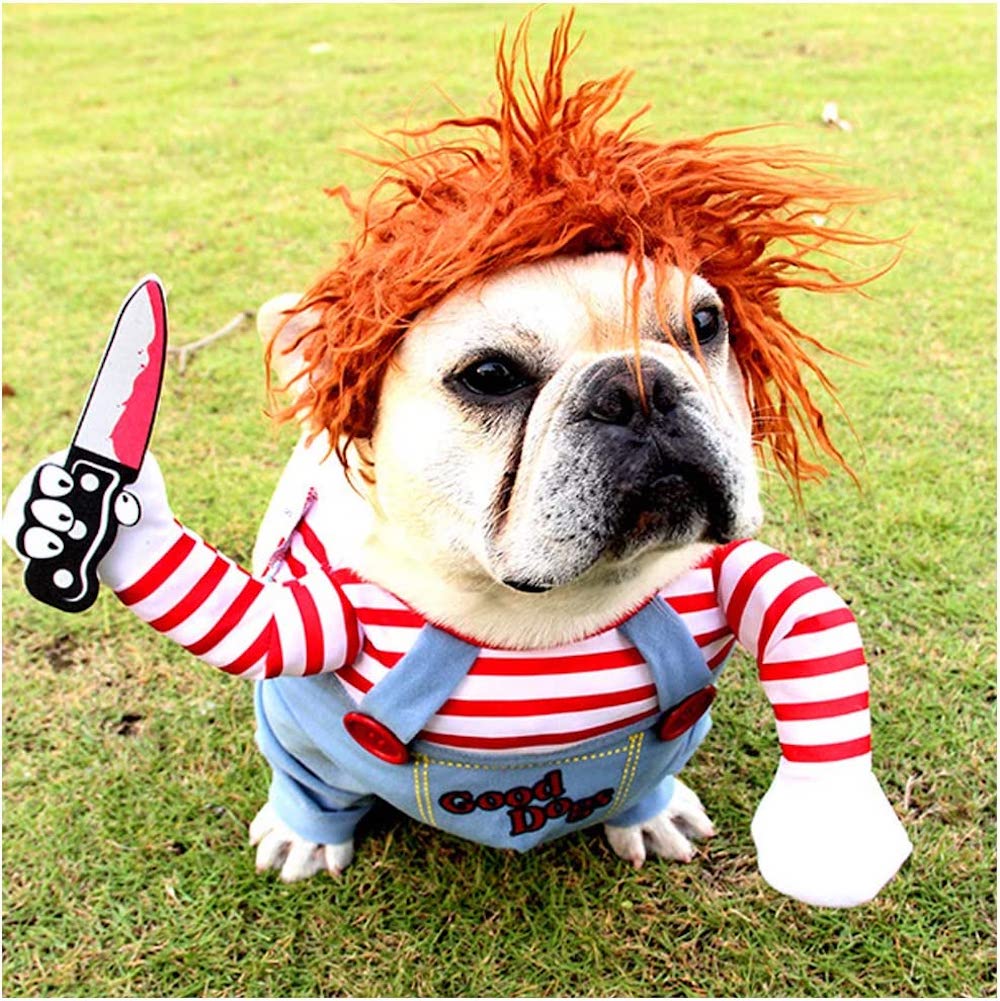 ​
Chucky is back with a vengeance, the perfect opportunity to mix pop culture and a pup costume. The bloody "knife" is a nice touch. $23.99 at Amazon.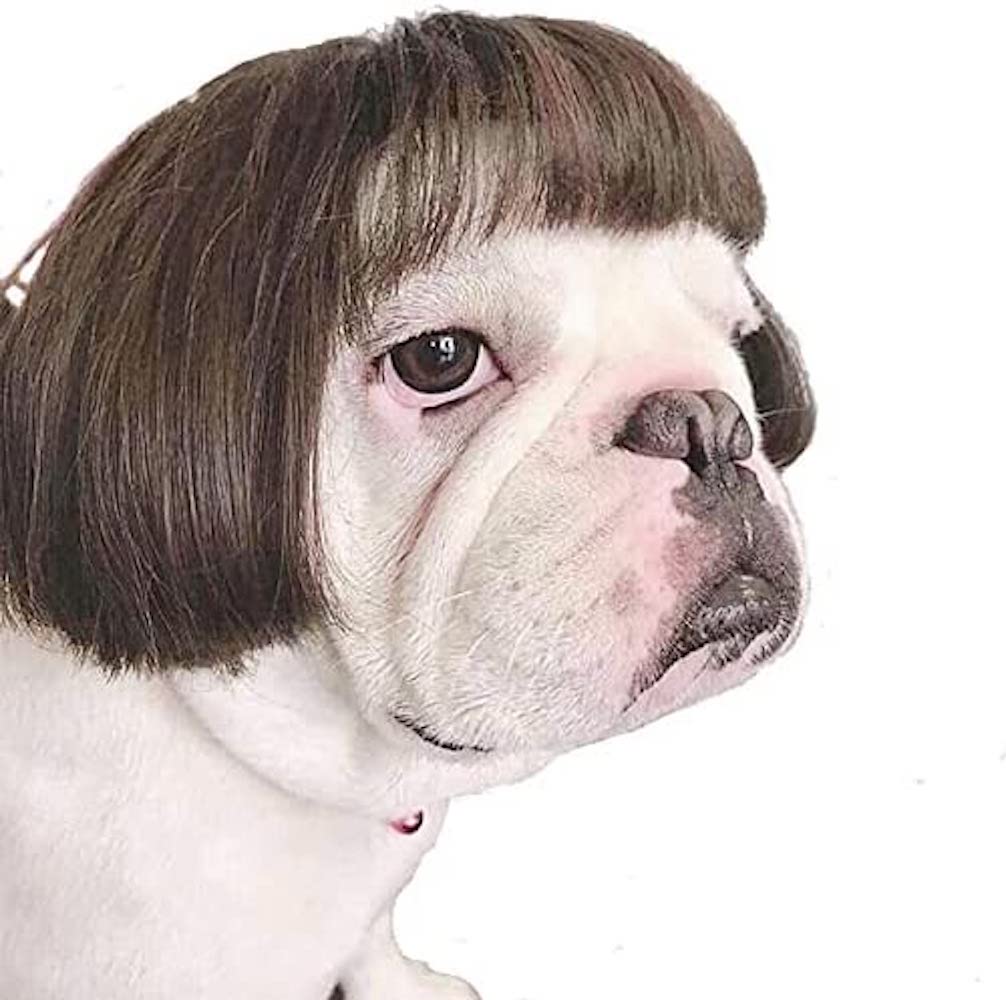 This "Karen" wig is for the dog who would like to speak to a manager. $16.99 at Amazon.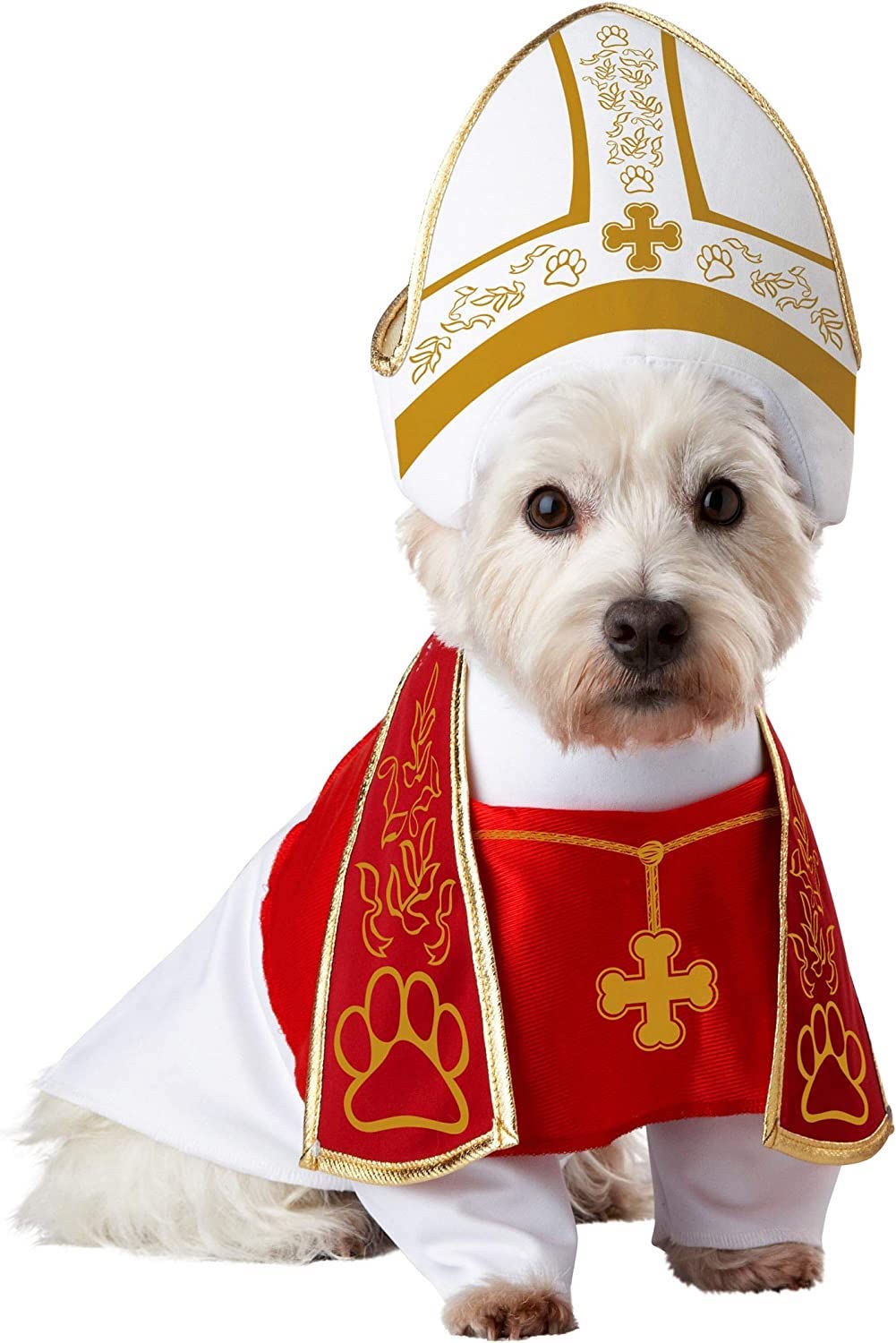 This papal pooch costume will definitely turn heads at the dog park. (And a wagon would make for a funny pupmobile.) It comes in multiple sizes, from $25 on Amazon.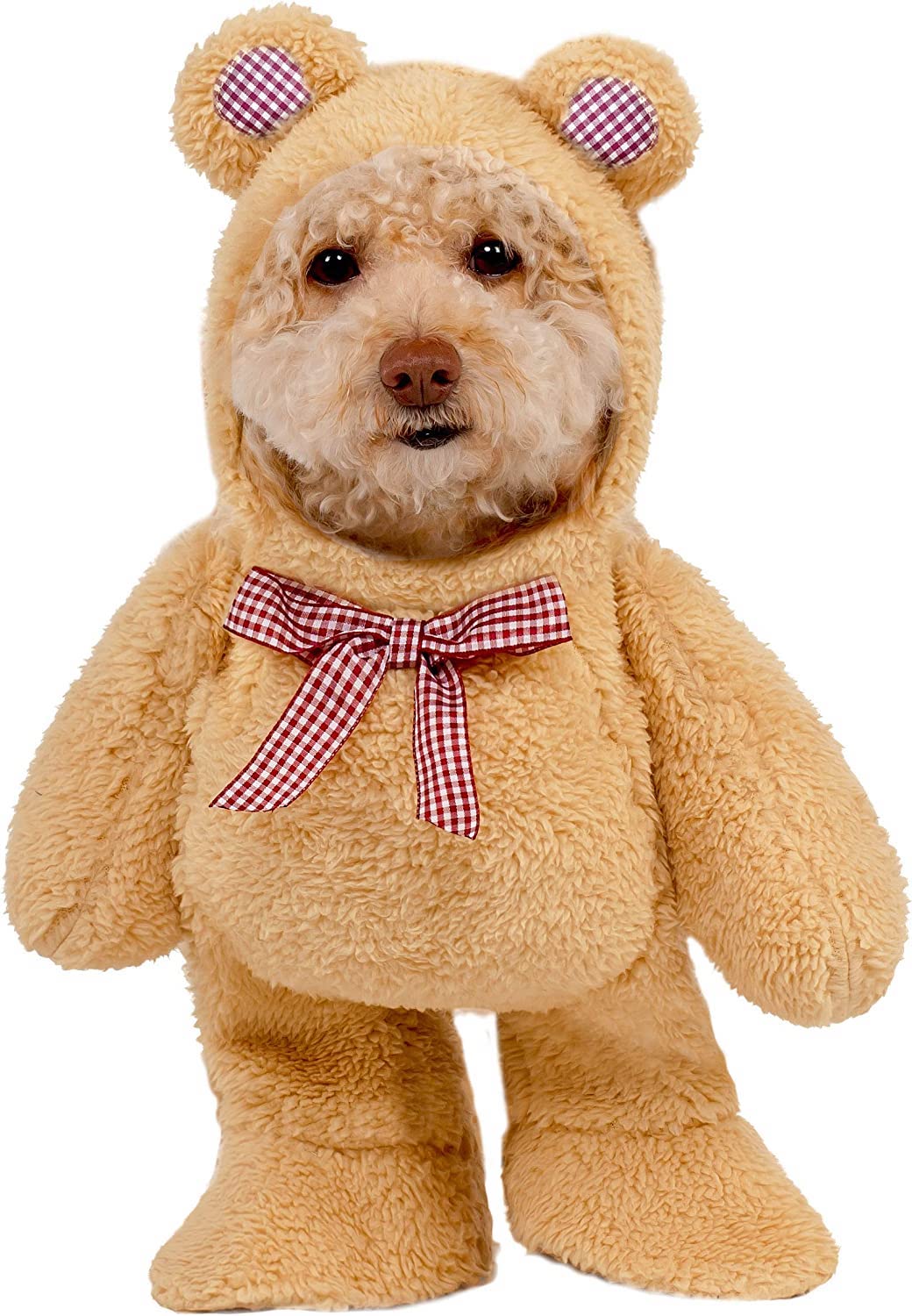 As if dogs weren't cuddly enough, this teddy bear costume is perfect for a big cuddly goofball. From $34 on Amazon.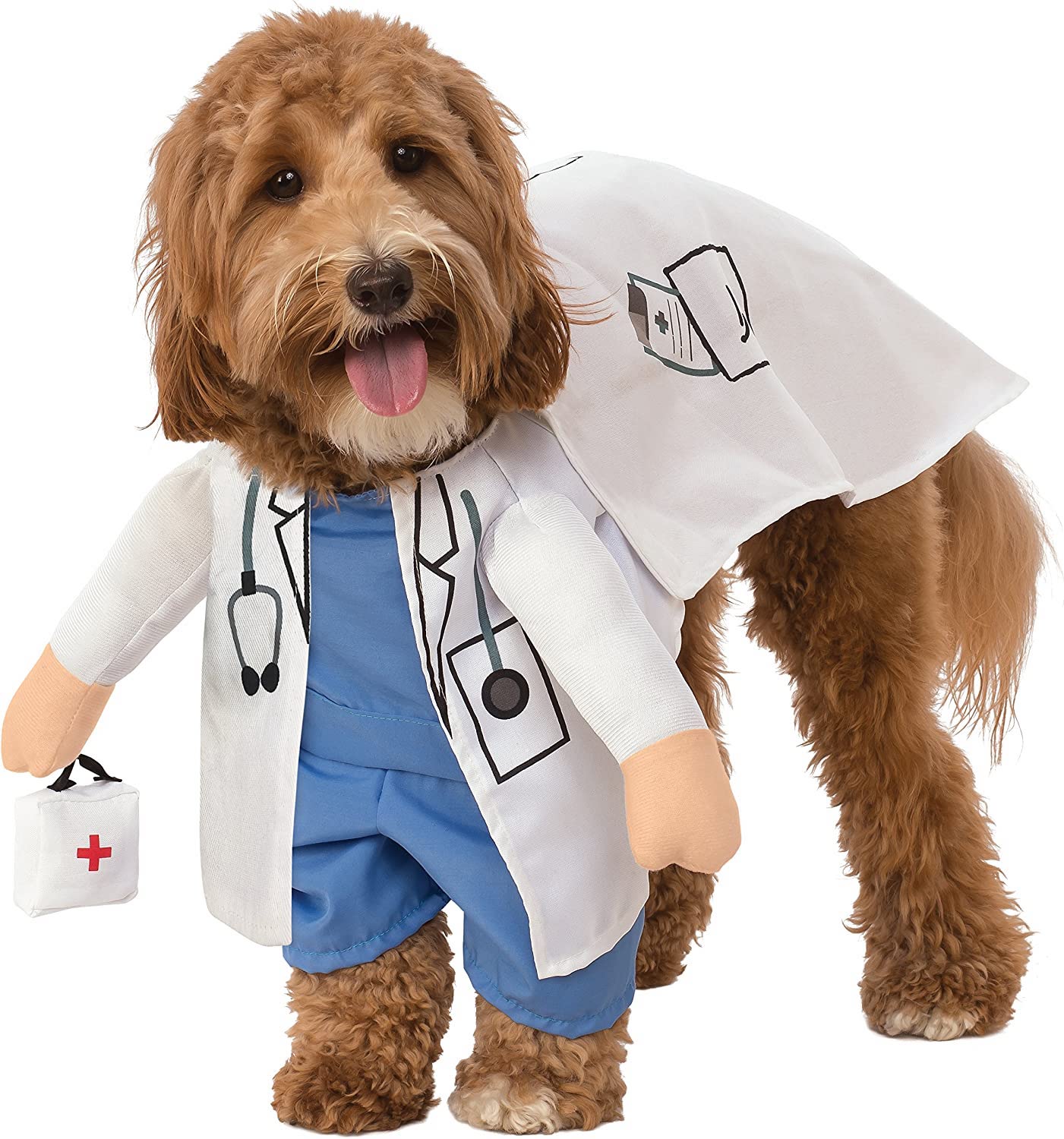 The dogtor is in and they want a treat! Maybe this medical outfit will help them get over their fear of going to the vet? $31.95 at Amazon.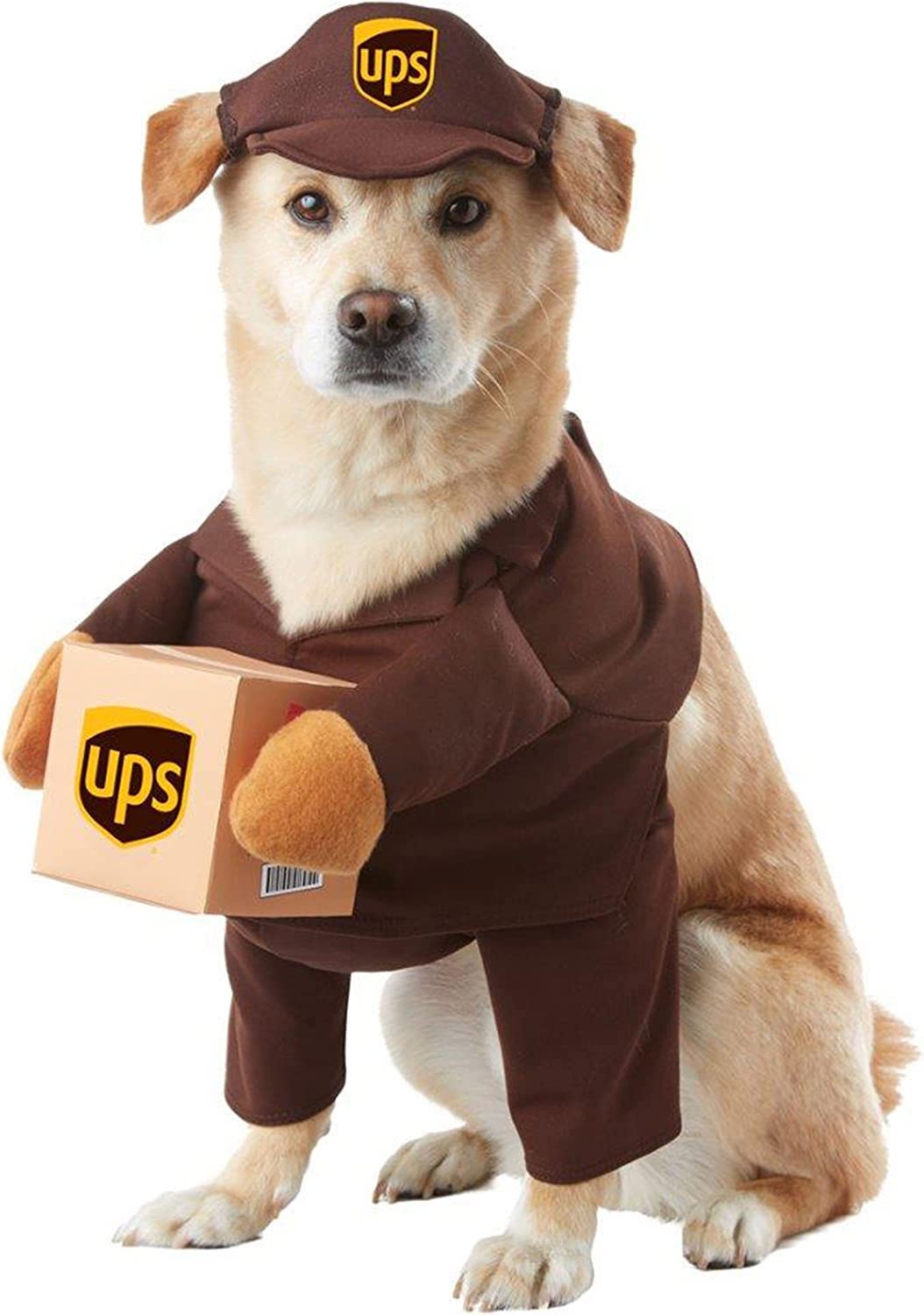 A lot of dog costumes focus on the little guys, but for large breeds there's a lion's mane, a delivery person costume, a Superdog suit and cape ($44.06), a regal crown and cloak ($48.10) and a banana suit ($40.83).