Back when life seemed much less complicated, the impersonal, isolated nature of a driver behind the wheel of a car was a major societal problem.
We had road rage, too much traffic, parking headaches, and pollution. Yet, at the same time, your car was something of an escape pod. It's the double-edged sword of the automobile: commuting is no fun, but driving out onto some lovely empty backroad is about as wonderful as it gets. 
Which is why, as we all face a long season ahead of being shut up indoors and forced to watch all the Fast and Furious movies again, your car might just be the one exposure-free way to get out of the house. Roads are relatively empty right now, and fuel is less expensive than it's been for years (and, for EV owners, there are more charge points). A blast up the Sea to Sky Highway, with your favourite playlist hooked up to the stereo, is a far better use of your time than staying glued to the latest bad news. 
More than ever, though, you need to be a self-sufficient explorer. Here's how to get your car ready to be the personal escape craft that keeps you sane.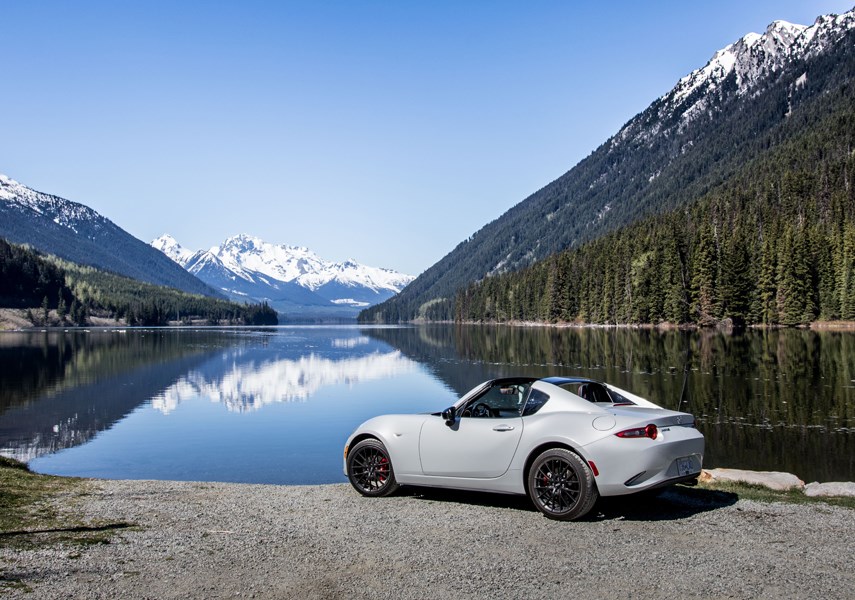 Safe refueling
Whether your car is electric or gas-powered, at some point you're going to have to get out of the car and grasp a handle for a fuel pump or charger. By doing so, you're basically shaking hands with everyone who's touched that surface. 
So, as with everything else in your life, it's all about washing your hands, using gloves, and treating everything outside your car as potentially swarming with disease. To be blunt, we probably should have been washing our hands after touching gas station pumps already. Now, however, there is no excuse. 
Tire pressures
Consistently the most overlooked maintenance item on the car, tires are all that are holding you to the ground. Not only should you keep them properly inflated for the best traction and fuel economy, but you should also take this time to check the pressure in your spare tire, and to make sure all the bits for the emergency kit are in there. 
Fluid top-off
Every car comes with an owners' manual that will tell you what kind of fluids your car requires (what weight of oil, for instance), and how to check them. Obviously checking your oil and radiator fluid is important, but don't forget to glance at brake fluids and power steering reservoirs, which usually have handy markings to let you know when levels are low. 
It's also never a bad idea to carry a little extra of the essential fluids in your trunk. Don't forget washer fluid, and have a good look under your car to see if it has any leaks. Unless it's an old British car, in which case leaks are a handy way to know that there's oil in the engine. 
Wipers and lights
Even for a shorter day trip, seeing and being seen are two motoring essentials – as any motorcyclist will tell you. Do a walk-around to make sure your side lights are all functioning, and check your wipers to see if replacement is needed. 
One extra tip: set your side mirrors properly. If you can see the side of your car in the mirrors, you're doing it wrong. Setting them just slightly wider-set helps eliminate blindspots. It's a simple trick, and motorcyclists will thank you. 
Preventative maintenance 
The current pandemic might seem like the perfect time to skip on maintenance, and ride things out until calmer times. However, skipping an oil change or belt replacement does come with bigger risks if it strands you. Check with your mechanic to see if they've instituted rigorous cleaning procedures, and make sure your car is up to date. You can also consider re-cleaning it yourself when it's back from the shop. 
The simple art of the packed lunch
As someone who grew up with parents who knew money didn't grow on trees, many of my early childhood road trip memories involve cheese sandwiches. I can happily report that the nostalgia of eating your lunch at an empty pullout at the side of the road still holds up. If your vehicle has a rear spoiler, just think of it as a portable picnic table. 
Maps and conditions
Somewhere up between Pemberton and Lillooet, all cellphone service ceases. It's something of a relief in this day and age to be able to stop for a break and not be bombarded by notifications. 
Unless you've checked beforehand, however, there's no guarantee that this particular section of road will be free and easy motoring. Use technology before you leave (I suggest DriveBC.ca for current conditions), and either download a map, print one off, or dig out the old faithful companion that is a proper paper map. The whole point of the exercise is to keep your phone locked away in the glovebox if you can. 
Up where the reception is spotty, you're forced to look up at the looming mountains, and reflect, perhaps, that the uncertainty of the present is only temporary. Pause a moment or two, and drink in that feeling. And be sure to wave to any fellow motorists as you pass. A wave's as good as a handshake on the road, and in these times, it's much safer.
mcaleeronwheels@gmail.com