One consistent request from readers is to feature more cars that are pragmatic commuters, priced reasonably, that are also efficient and sensible to own.
Yet what is life without a little spice sprinkled in?
Here, then, for your consideration, is the new Porsche 911 cabriolet. Yes, this is a bit of a lottery-win car, at $125,600 for the base convertible, but it is at least a practical dream. Sort of. If you squint.
Compared to other high-end sports cars (such as the Audi R8), the 911 has always offered a certain amount of everyday usability. All-wheel drive is available, and there are rear seats with which to ferry around your kids. Why, it's practically just a Volkswagen GTI. Sort of. If you squint.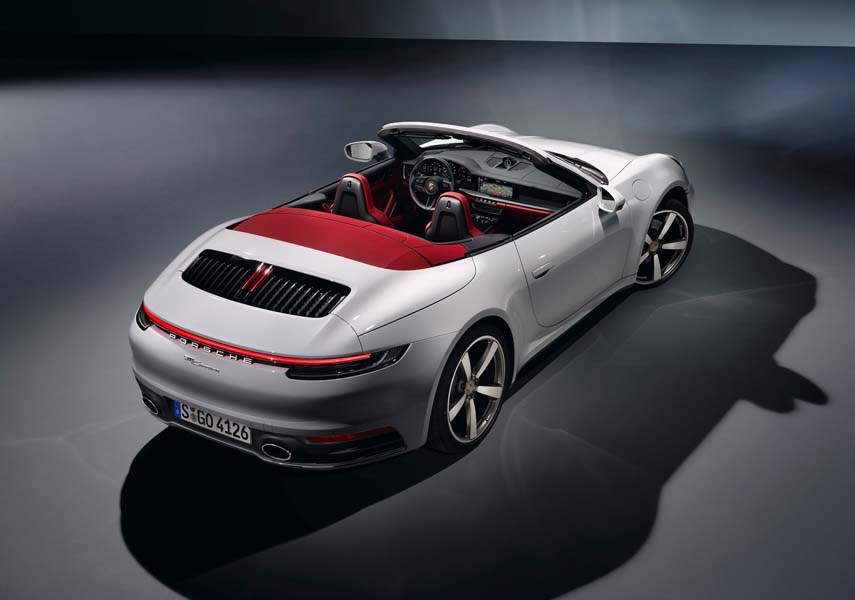 So, when one arrived in the midst of our latest flurry of snowy weather on proper winter tires, I elected to find out just how good Porsche's latest flagship vehicle is at fulfilling all the pragmatic duties of a daily driver – without that annoying detail of a reasonable price tag. If not for practical consumer advice, then for the fun of it.
Design
You may be forgiven for thinking that Porsche's design team has been using their computers to play solitaire instead of getting any actual work done for the last several decades. The 911's shape has evolved, but there has been no radical restyling.
Certainly that's the case here, with the 992-era Porsche 911. That first little three-letter code is what all Porsche fans use as shorthand for the generations of car. For example, the 993 was the last of the air-cooled cars in the 1990s, the 991 is the previous generation that this new car replaces, and the 996 is the one with the slightly wonky-looking front end that's relatively affordable these days.
Viewed front-on, the new car is a bit more gawp-mouthed than the previous one, and most of the sheet metal changes are very minor. The new rear end incorporates a strip of LEDs and a much larger deployable rear spoiler. Park next to a 991 and it's a spot-the-differences puzzle, but the new 911 doesn't make any waves.
Which, happily, it's not supposed to. Porsche enthusiasts want more power, more features, and better handling, but they're otherwise resistant to change. The new 911s look a lot like the old ones, because that was always the plan.
Environment
Back a couple of decades ago, a Porsche interior was quite spartan. Even the most luxurious Turbo models were very businesslike, and the new 911 modernizes that ethos.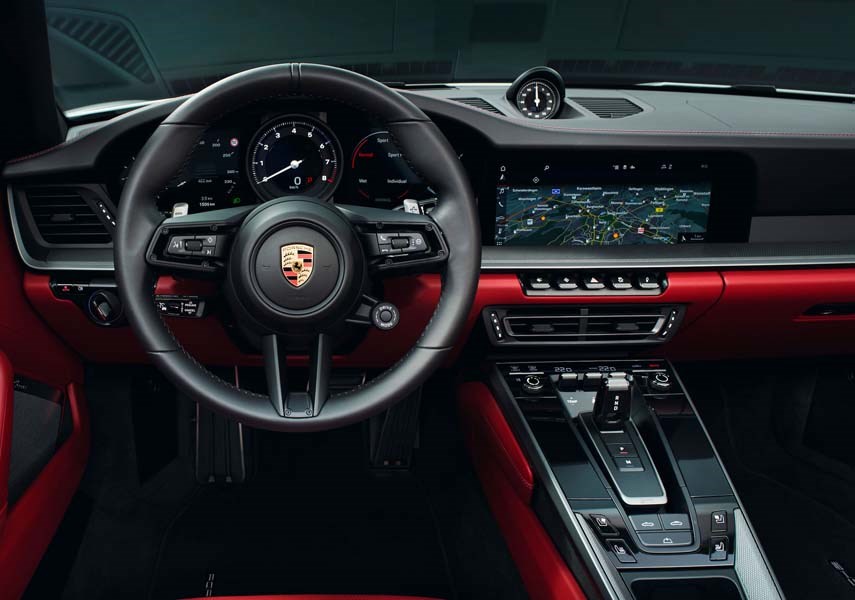 An AMG GT coupe has a lot more theatre than you find here. The 911 keeps things simple with a sprinkling of LED screens that replace some of the characteristic gauges, and with a centre console that has a wide touchscreen.
There are fewer buttons for a cleaner look, and an odd, stubby shifter. We'll come back to this. As is Porsche tradition, the cupholder is a bit of an afterthought, while the seats and the ergonomics are all about the drive.
Taken all together, this cockpit is going to be a bit of an adjustment for Porsche fans. It doesn't quite have the clean, cohesive, and timeless feel of previous cars. It is, however, very comfortable, fulfilling the 911's mission as a grand tourer.
Performance
On the long road up to Pemberton, the new 911 excelled at its grand touring role. The car feels absolutely solid at normal speeds, which is what you'd expect from a machine designed to blitz the autobahn.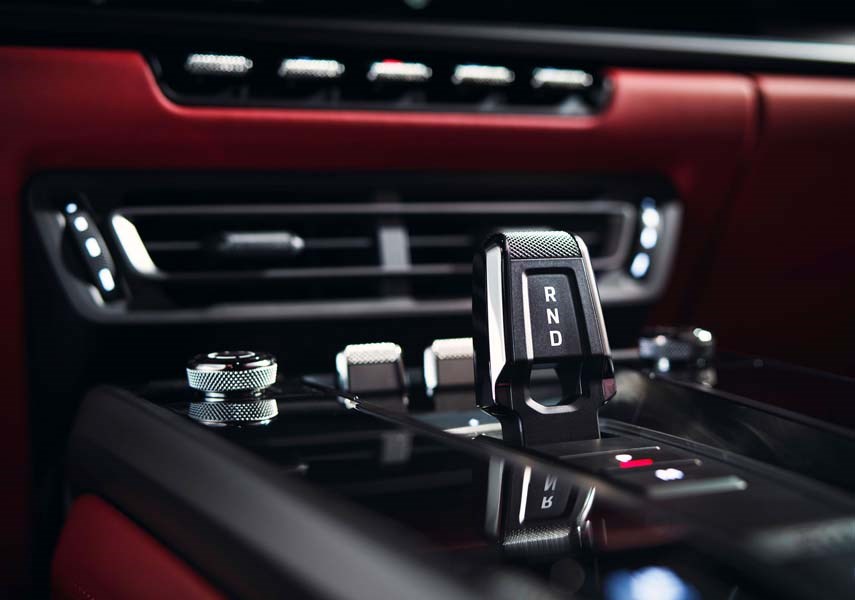 A new eight-speed dual-clutch gearbox shifts very quickly upwards to keep the flat-six engine whispering along at low revs. Most people don't expect a 911 to be an efficient proposition, but Porsche's coupe has long combined a slippery aerodynamic shape with long gears to make for a great highway cruiser.
In standard mode, the 911's suspension also absorbs bumps well, and, despite the convertible top, is quiet at speed. The steering is well weighted but perhaps a bit distant, cruising up the Sea to Sky. This is, again, all about the programming.
Waking the car up in the twisty sections is all about pressing the correct button (in this case, Sport). Porsche used to put their drive mode controls on the wheel, with a little button you could hit for a brief squirt of performance. The new control button is on the dashboard, and is just as easy to toggle.
In Sport, it's a different car. Shifts are much quicker and more aggressive, and the car turns in sharply. Grip is of course abundant, and there's far more speed than you could actually use on the road.
It's less playful than a Boxster or a Cayman, but there's still some tactile fun to be had here. The 991, when it debuted, was a less interesting car to drive. The 992, despite all the electronic improvements under the skin, feels more engaging.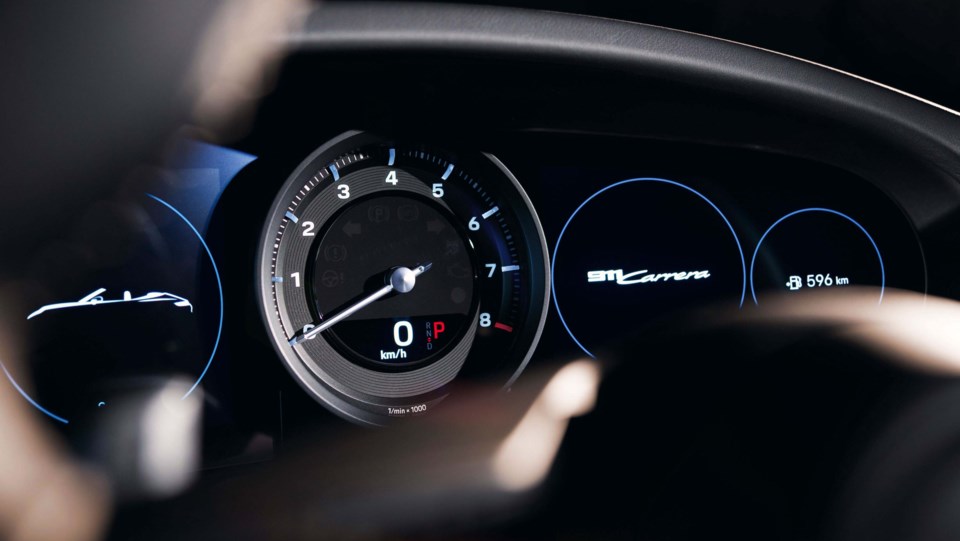 The twin-turbo flat-six displaces 3.0-litres and produces 443 horsepower at a peak of 6,500 r.p.m., and 390 foot-pounds of torque. It's got plenty of low-end shove to handle the GT portion of the job, but sings rather loudly when you're winding it up into the higher sections of the rev range.
What Porsche has done here is both sharpened and softened their car. Especially as a cabriolet, the 911 does an even better job of being a cocoon to take you out to where the good driving roads are, and then transforming into a more exhilarating experience when you get there.
Features
As mentioned, we're into six figures by the time you start looking at a 911, and in Porsche world, adding options requires opening your wallet. As an S model with a handful of niceties, this week's tester hit the register for more than $170,000. Not quite win-the-lottery-twice, but certainly your birthday and Christmas presents combined.
Fuel economy is very good for this class of car. Official figures for the dual-clutch PDK model are 12.7 litres/100 kilometres in the city and 10.2 l/100 km on the highway. Even with cold conditions and a bit of squeezing the throttle, the 911 actually bettered its highway mileage rating slightly. It's an economy car! Sort of. If you squint.
Green light
Seats four; comfortable for touring; plenty of performance.
Stop sign
Big price tag; interior doesn't feel special; maximum autobahn performance doesn't quite translate to Canadian road limits.
The checkered flag
What's the Ferris Bueller line? "If you have the means, I highly recommend picking one up."
Competition
Audi R8 Spyder ($201,400): The Audi R8 is a Lamborghini that you can get for only – let me just check here – pretty much what a Lamborghini costs actually. There aren't many mid-level luxury brand cars that can make a 911 look like a bargain, but the R8 perhaps does so.
And it's less practical, with only seating for two. Having said that, it's also a bit more of a theatrical performer, and a lot more exciting to look at than the 911. Yet also less practical for everyday use.
Let's call it a win for the Porsche as the pragmatic choice. There you go: lots of helpful consumer advice found here.
mcaleeronwheels@gmail.com