Welcome to 2020, everyone!
It's a fresh new year, the mountains sparkling with snow, and everything seems ready for a clean sheet take on what's ahead.
However, where automakers are concerned, it's not all about the latest and greatest. In fact, several manufacturers are still selling cars that are anything but new technology.
The reason these machines are still sitting in showrooms, even though they're looking a little dated in the design department? Simply put: people like 'em. If you're a little wary of the reliability of complex powertrains, or just plain don't like touchscreens everywhere, here are a few of the oldest new cars you can buy today.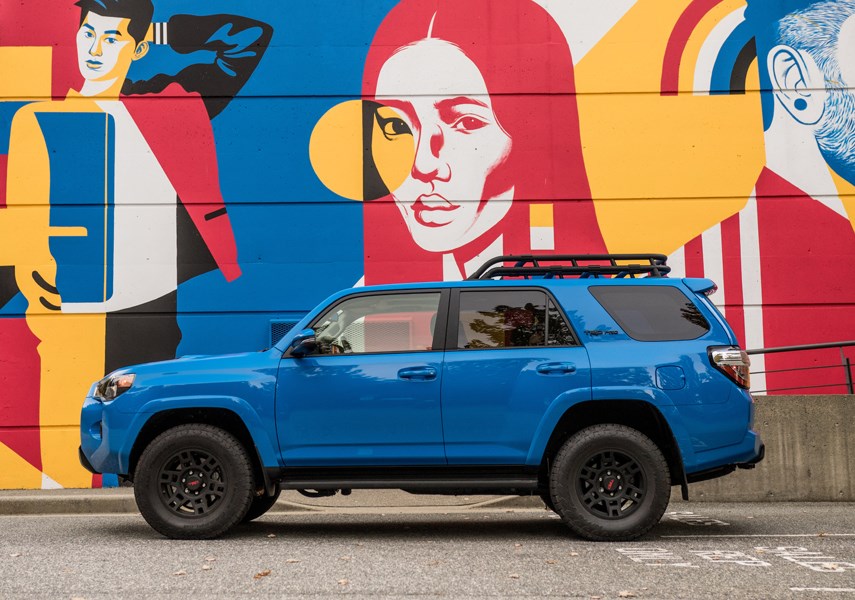 Toyota 4Runner
A perennial favourite on the North Shore, the 4Runner literally has a name that phonetically works out to "ancestor." Now in its fifth generation, the 4Runner hasn't received a significant update in more than a decade.
This year, the burly Toyota turns 11, and is into outdoor pursuits, taking the kids to soccer, and playing videogames like Fortnite. It is blocky, simplistic, and has all the refinement of a Rubbermaid garbage bin.
It is also immensely lovable. If you grew up pinching your fingers with metal Tonka toys, then this is the machine for you. It's still a body-on-frame SUV with excellent off-road chops, it's still near-indestructible inside and out, and it's still impervious to depreciation. Pity Toyota's engineers trying to figure out how to improve the 4Runner without messing with success.
Mercedes-Benz G-Class
All-new for the 2019 model year, the current Mercedes-Benz Gelandewagen is a brand new car that features many new design tweaks like, um. I think the headlights are new?
Actually the new G-Class is a much different machine to drive than its predecessor. Yes, it still looks like the utilitarian box it always did, but there's much more of a crossover-like feel to the machine.
The new G is a little larger and wider than the older version (and who among us is not, in the post-holiday period?), but the major changes are mostly hidden under sheet metal that looks exactly the same. The interior gets the most significant upgrade, with the same digital outlay as the S-Class.
The G-wagen is, of course, an extremely profitable vehicle for Mercedes. They've long since stopped worrying about why their customers seem to favour a boxy off-road machine for city use, and have simply engineered it to be a bit more comfortable, and then hidden that engineering under the same old slab-sided looks. Which is exactly what people wanted.
Nissan 370Z and Frontier
At this point, the Nissan 370Z is a grumpy old samurai warrior. If you're familiar with the golden age of Japanese film, then think of a character Toshiro Mifune might play – a little rust on the blade, a little slowness in its step.
However, don't be fooled into thinking the Z's not still a great car. In an age of fake engine noise and clever traction control systems, the Z is still an old-school sports car. You need to be on your toes to extract the most from it, but with its potent V-6 and short wheelbase, it's still got the chops as a backroads delight or an on-track lapping machine. Underestimate it at your peril.
The Frontier, Nissan's compact pickup, provides a sort of a new take on the whole self-driving car future. As it's been in production, essentially unchanged, for 16 model years, it's old enough to apply for a driving license.
Even so, the Frontier remains surprisingly popular as an alternate choice to the Toyota Tacoma. The Nissan isn't fancy, and doesn't come with any of the high-tech features you might get in even the family-friendly Rogue sitting next to it in the showroom, but it is an honest pickup truck.
People like their trucks simple. It's how Datsun got a foothold in the North American market, so it makes sense that the Frontier still sells well.
Lexus LFA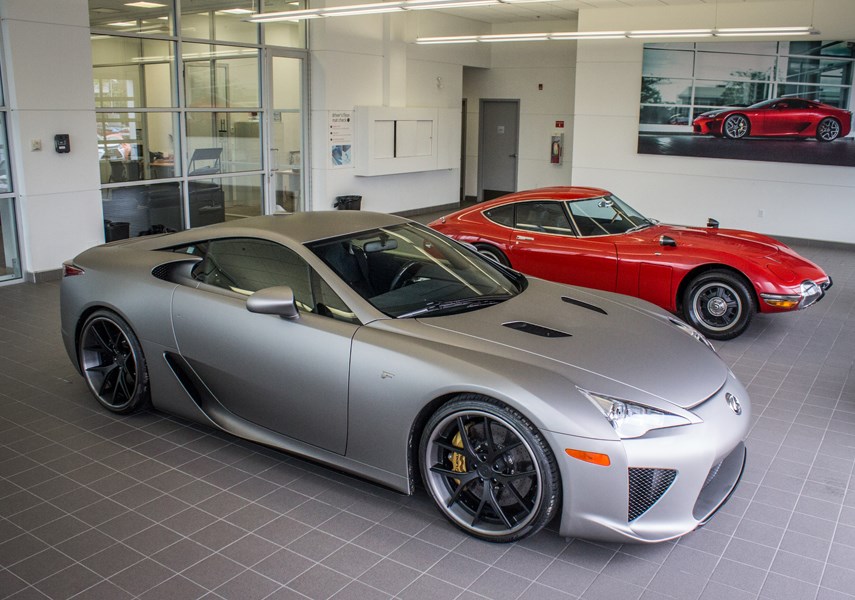 Let's round out our list with one of the oldest supercars you can still buy new. The LFA is a jewel of a machine, built around a warbling V-10 that was acoustically tuned by Yamaha's musical instrument department. It's a really interesting car, and it went out of production nearly a decade ago.
But you can still get one, brand-new. Of the 500 cars produced, five still remain sitting in showrooms, brand-new and ready to go.
Last year, when there were about eight or so remaining, three new LFAs found homes, registering on Toyota's end-of-year charts as new car sales.
Turns out, some car manufacturers still make 'em like they used to. And people still buy 'em.
Brendan McAleer is a freelance writer and automotive enthusiast. If you have a suggestion for a column, or would be interested in having your car club featured, please contact him at mcaleeronwheels@gmail.com. Follow Brendan on Twitter: @brendan_mcaleer.