As the Talking Heads sang, "You may find yourself at the wheel of a large automobile ... and you may ask yourself, 'well, how did I get here?'"
Certainly that lyric was running through my head as I sat behind the steering wheel of what is absolutely not a large automobile a few months ago. In fact, it was the smallest automobile I'd ever driven, and indeed the smallest ever made.
The car in question was a Peel P50, built on the Isle of Man, and simultaneously rare, valuable, slow, silly, fragile, and dangerous. When you're basically driving a three-speed eggshell with no reverse gear and fuel sloshing around by your right hand, you tend to pay attention.
The Peel was certainly one of the more interesting rides I found myself in this year, but there were others. As has become tradition, it's time for me to look back over the year and see what kind of ridiculous stuff I got up to.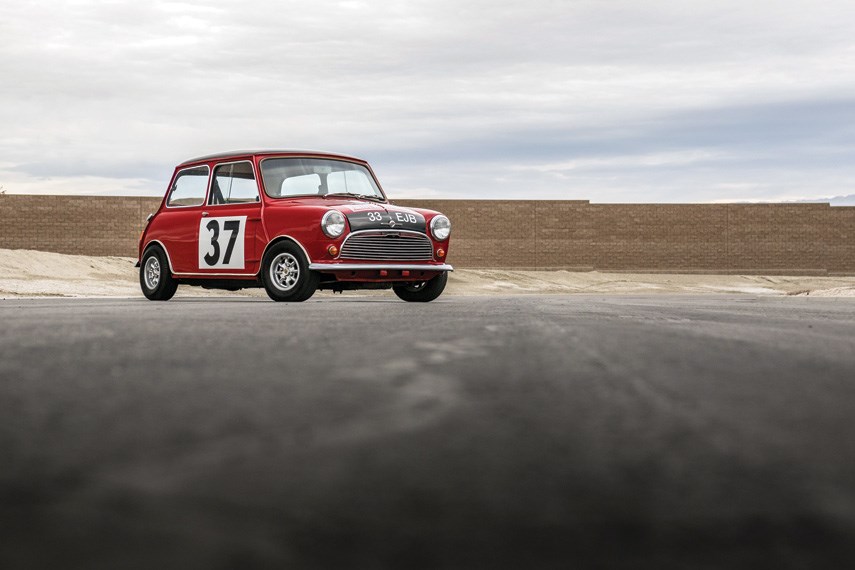 As an automotive freelancer, I write for about seven publications currently, which means about four or more feature stories per week. Of those roughly 200+ stories, some are regular looks at new cars or emerging technologies, and other stuff that editors essentially have to force me to do at gunpoint lest I get distracted.
When they're not paying attention, the fun happens.
Things kicked off this year with a double-whammy of Mini goodness as the little car celebrated its 60th anniversary. The Mini looms particularly large for anyone with Northern Irish heritage, thanks to the rally exploits of Paddy Hopkirk.
Not only did I get a chance to interview Hopkirk himself – still a lively gent in his 80s – but I had a chance to drive an original Cooper set up like his rally car. Hammering around in a cloud of poorly combusted hydrocarbons, I imagined myself at the Monte Carlo rally, sawing at the wheel and muttering Norn Iron curses under my breath.
Later in the spring I had a go at America's version of the Monte Carlo mountain roads, the Tail of the Dragon between North Carolina and Tennessee. Put this one on your bucket list, but don't forget to explore a bit when you get down there, as some of the surrounding roads are even better than the Dragon itself.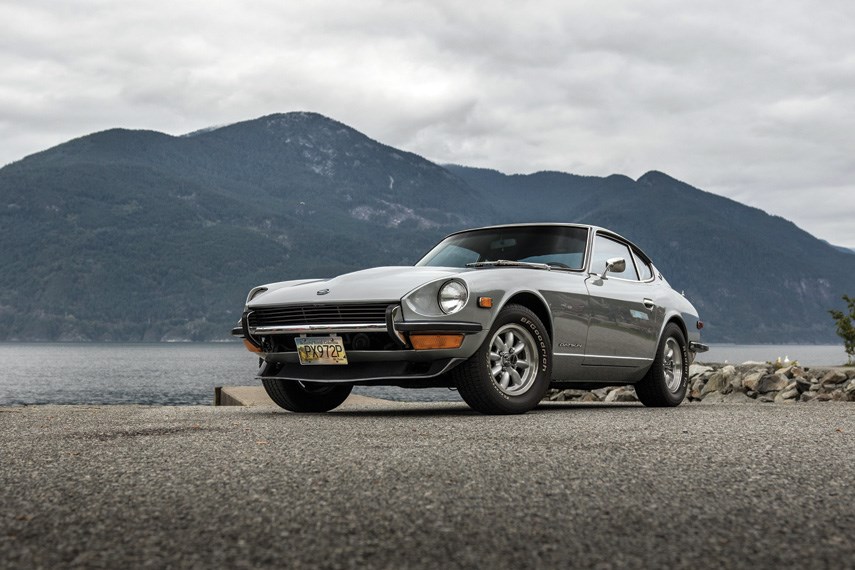 Lots of Japanese car heritage was a theme this year, as I drove some of the earliest Hondas in the U.S. and Canada, and tracked down some early Datsun and Subaru history too. Having found a Honda S600 up in the Interior, I can report back that it was a highlight drive of this year for its jewel-like perfection. We got Honda a little earlier in Canada than in the U.S.
Datsun history turned out to be more about the people than the machinery. I drove a first-generation Fairlady, which was audacious but a bit slow, but it was digging into the history of the 240Z that really rewarded. I found one local owner, and one in Tokyo, and while they didn't speak the same language, the appreciation each had for their Z was a bond across the Pacific.
Bonds across generations were also a theme this year. At our local Carbs and Coffee events, I met plenty of youthful enthusiasts who were still interested in cars. I even met a Dodge Rampage fan who was still in high school, yet volunteered at the vintage truck museum.
And, when the snow was still capping the Cascade Mountains, I headed down to Tacoma with my eldest daughter to get a look at the original Bullitt Mustang. We got to watch "the chase" together, which she loved, and it was great to see that a Mustang can still appeal across generations. It helped to have a great drive up and into the mountains for a camping weekend.
There's nothing to beat the sound of a big American V-8 all revved up.
Weirdly, I also found myself hearing the growl coming from beneath the hacked-up hood of a 1970s Volvo. Built by a young machinist, this Mad Max looking car had a great story, one that both young and old readers really responded to.
Finding new ways to look at cars was also a big part of the year, with a couple of stories taking me into the mountains again. I drove a Nissan GT-R out to our local Japanese classic car show (a must-see event, catch it next year if you missed it), and then down to the Hanford Site, the place where the Manhattan project kicked off. The GT-R being nicknamed Godzilla, visiting an atomic wasteland seemed highlight appropriate (and radioactive).
I also popped over to Leavenworth, Wash. in a Supra. The new Supra is actually a BMW underneath, and Leavenworth is a fake Bavarian mountain town. The pairing worked.
Other miscellaneous oddballs include driving a Citroen 2CV around Yokohama, pitching an electric Renault Twizy up against a mid-engined Clio V-6, and driving the fastest Nissan 300ZX in the world. This last was the actual Bonneville speed record car, capable of 260 miles per hour (420 kilometres per hour). The parachute was removed and a licence plate attached. Japan can be like that.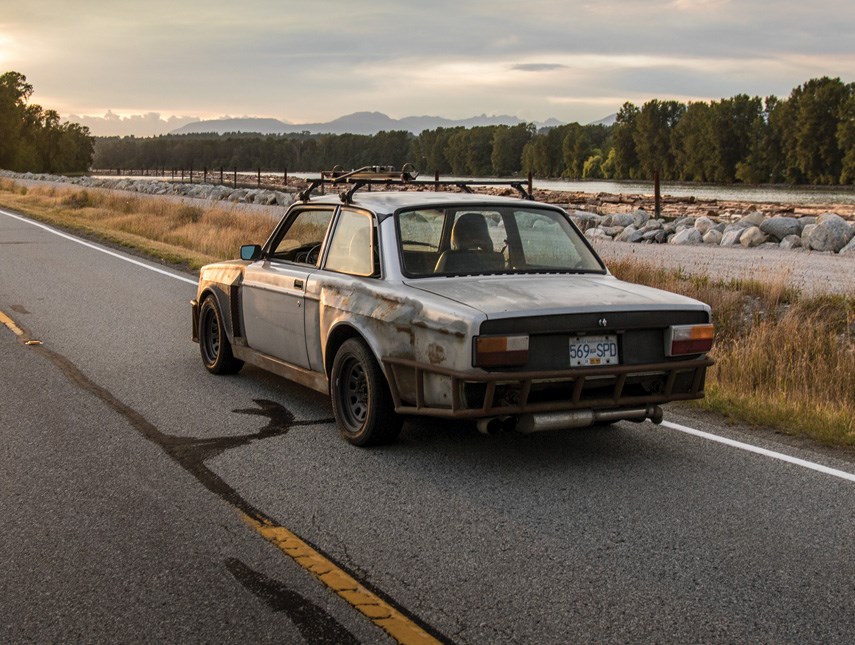 Everywhere I went, I met new and interesting people, all with a unique love of cars. There were hot-rodders obsessed with swapping electric powertrains into classics, young people determined to turn 1980s and 1990s cars into the new vintage cars, rally drivers, show and shine folks, and people who just liked to get out for a good long drive.
All of them, from the owner of a flawless Sunbeam Tiger to a young Japanese woman with a Lancia Delta, were only too eager to tell their stories and talk about cars. I have so many thank you notes to write at the end of this year, I might be doing so well into January.
Really, that's how I find myself in this seat, typing away at my laptop, getting ready for what 2020 might bring. How did I get here? Well, many people helped me out, including the owner of that Peel P50. There are so many stories still to find and write, and so little time to do it.
Bring on the New Year. Let's hit the road.
Brendan McAleer is a freelance writer and automotive enthusiast. If you have a suggestion for a column, or would be interested in having your car club featured, please contact him at mcaleeronwheels@gmail.com. Follow Brendan on Twitter: @brendan_mcaleer.