One of the great perks of this very silly job I have is meeting unique and interesting people.
It's never been the cars for me – the latest Lamborghini or fastest Ferrari doesn't really stir up too many emotions. However, cars are mostly a universality of how we live, and I've met people from all walks of life, from millionaire collectors to young people watching YouTube videos so they can figure out how to fix their classic on a shoestring budget.
I've been lucky enough, as well, to interview a few icons of the industry, from Mario Andretti to the chief engineer behind all of Porsche's fastest GT cars. And I've spoken to the likes of Darryl Fox, Terry's brother, and the mysterious Walter Wolf, owner of the first Formula One team to fly the Canadian flag. And one time I went to interview Nardwuar the Human Serviette and ended up fixing his band's dune buggy and then helping direct a music video. I told you this was a silly job.
However, a couple of weeks back, I found myself talking to two people at the exact opposite ends of the spectrum: an astronaut and an archaeologist. The spaceman was Commander Chris Hadfield, who I caught up with on his way to some kind of astronaut convention. The archeologist (or, more properly, anthropologist) was the North Shore's own Bob Muckle, professor at Capilano University.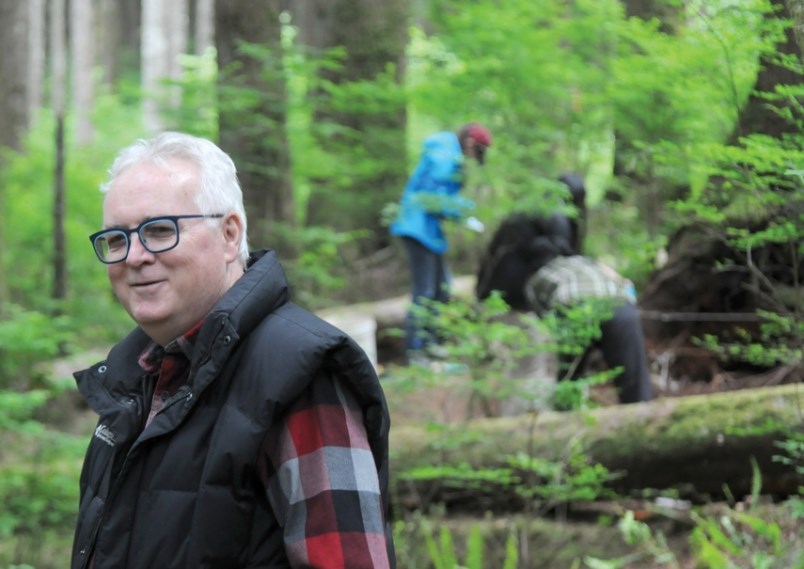 Here we have someone who has slipped the surly bonds of earth to dance among the stars, and also someone who seems happiest when digging the past up from under the ground. But weirdly, talking with both on the same week created a weird sort of Venn diagram in my head, a pair of circles that overlap to form a sort of perfect world for automotive enthusiasm.
Let's begin with the Commander. First, good news everyone, he's just as nice as you'd hope. Despite the fact that Hadfield's career is basically unheard of for any Canadian astronaut, in person, he was – ahem – very down to earth. Ow! Who threw that? Editor's note: you deserved that.
Fair enough. The reason I wanted to speak with the Commander is that a story had come out about a 1955 Ford Thunderbird he'd had restored. As I've written about here before, most of the astronauts during the heyday of the Apollo program drove Corvettes, so I wanted to find out why a modern astronaut had an affinity for a classic T-Bird.
Turns out the story was even better than that. Not only had he always loved the Thunderbird, but Hadfield had also used the car as a daily driver during the 10 years he was in charge of running the International Space Station from ground control headquarters in Houston. A 60-year-old Ford got one of NASA's top astronauts to and from work.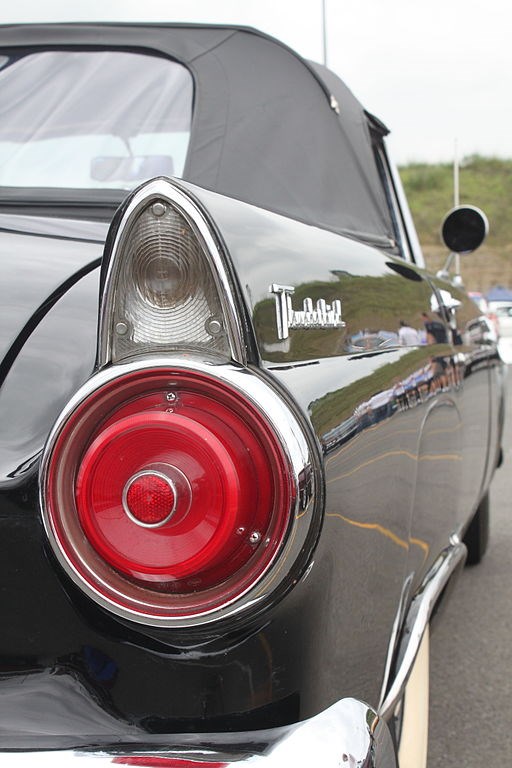 Why? According to Hadfield, it's because he wanted a car he could get involved with. Astronauts are very do-it-yourself type people (you can't call a plumber or an electrician in space), and apparently there were a few classic cars parked in the Houston space centre's lot.Obviously, I loved this idea. There's something charming about an old car that requires you to understand its inner workings. I won't say you don't get that feeling from new cars, but there's a different skill level involved. Either way, Hadfield's take that you honour a classic car properly by actually using it echoed my own feelings on the matter.
Professor Muckle had a different lesson to teach. Likewise, he's a hands-on guy, which you need as a Canadian archeologist. Muckle excavated the hidden Japanese encampment up in the Lynn Valley area, which is a pretty fascinating tale from North Vancouver history. I was somewhat bemused to hear that the excavation team had to contend with a couple of bears that were always hanging out nearby. Sometimes, Canadian stereotypes are just reality.
Anyway, Muckle had used his old Tacoma to drive to and from the site during excavation, which seemed a nice tie-in for the story I wanted to do. But then it emerged that he also had spent a sabbatical in Toyota City, in Aichi prefecture in Japan.
Apparently, Capilano University has a partnership with a Japanese university in Aichi, and there's a bit of an exchange program. Muckle spent his time wandering around the city, trying to take in the architecture with an archeologist's eye. He describes his work as trying to figure out how people lived, rather than the great arcs of history.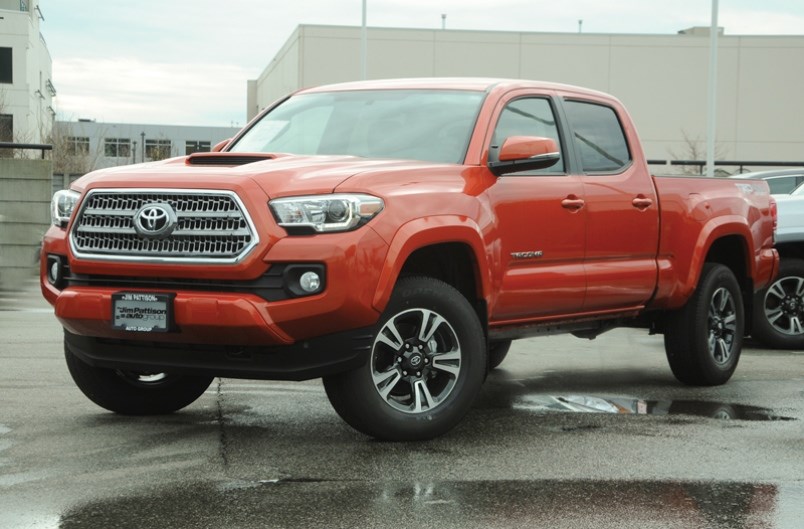 As I sat there, listening to Muckle talk of how welcoming the spaces were to people and pedestrians, I was struck by the contrast with our own city. Not that we don't have spaces for people to walk or cycle, but there's certainly more to be accomplished.
To my mind, an automotive utopia exists where no one has to drive a car to get to work. The exceptions would be tradespeople and the like, but our city gets better the less it requires driving yourself to get around.
And, at the same time, there's something about having that ability to set out on an adventure over a weekend that is just endlessly appealing. Hadfield's Thunderbirds-are-go commute isn't really commuting. It's a delight in driving.
The easier we make it to live without driving, the better it is for everyone, including drivers. Driving should be a joy, not a task, and that's a goal even gearheads like myself feel that we could work towards.
After all, some long years hence, some archeologist might be digging up our roads to see how we lived. Here's hoping they find a world where Thunderbirds still flew.
Brendan McAleer is a freelance writer and automotive enthusiast. If you have a suggestion for a column, or would be interested in having your car club featured, please contact him at mcaleeronwheels@gmail.com. Follow Brendan on Twitter: @brendan_mcaleer.