Do you remember when the idea of driving a car was a joy, not a concern over parking, fuel, insurance, and maintenance?
I do, way back in the late 14th century when I had just got my licence. Or perhaps back when Hot Wheels cluttered my desk, and I day-dreamed of spending a life just aimlessly wandering around trying to find the best roads instead of getting any work done. Oh wait, I'm describing last Tuesday.
Still, in a holiday mood, maybe it's time to turn our attention to the more childish side of automotive enthusiasm. If you're shopping for a young gearhead, or just (like me) never grew all the way up yourself, here are a few ways that you can tuck a bit of wheeled fun under the tree this year.
Nürburgring/Mario Kart Monopoly
We'll kick things off with a holiday tradition – that of a themed Monopoly game. Incidentally, did you know Monopoly was originally created with two sets of instructions, one of which allowed co-operative play? Instead, we all play with the rule book that was intended to show the flaws of capitalism. Anyway, please spend lots of money on this shiny board game.
Nürburgring Monopoly is based on the most famous racing circuit in the world, and features the ability to buy pieces of the track, and set up stands, rather than the property and hotel business you're used to. The tokens are all different, and it's a fun game if you like cars and also having large family arguments every year.
Even better is the Mario Kart version. If you've got young kids, you know that the "Mono" in Monopoly can occasionally stand for monotonous. Mario Kart monopoly is designed to last just a few races around the board, and there are fun power-ups and pitfalls to avoid. Weirdly, it's more about racing than the Nürburgring version.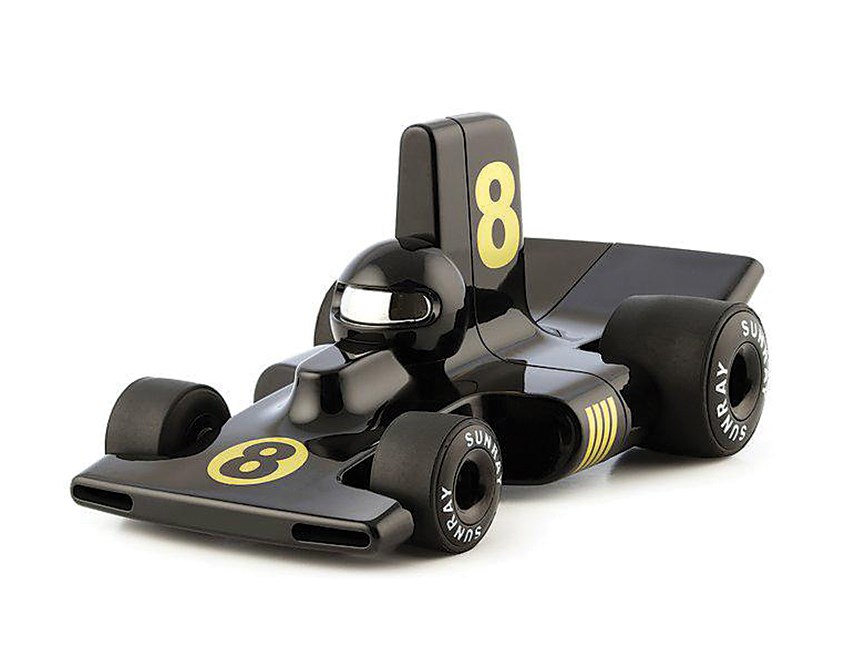 Playforever cars
The problem with most car toys for small children is that they are over simplistic. The problem with small children is that any sort of realism is usually an invitation to break something.
However, Playforever builds tough machines that manage to be both quite beautiful and also actually look like racing machines. There are cars that look like vintage F1 racers from the 1930s or 1970s, near-indestructible cop cars, and even a really cool version of the Porsche 911 Targa (which, regrettably, appears to be sold out).
No, they're not cheap, but they do weather all kinds of abuse, and can be tucked away into the memory box after a decade or so of use. You can't say that about your average modern car.
Slot car racing set
Even in an age where video games are the norm, there's nothing that's quite as good as spinning a toy electric car off the track and scaring the family dog. Never mind a reset button, now you have to go hunt for your slot car racer under the couch amongst the dust bunnies.
A slot car set is still big enough fun to qualify as the big present, and it's not yet another excuse for screen time. Line 'em up at the start, and keep a running tally on the wall to see who's the lifetime champion.
Lego Speed Champions
I once had the opportunity to interview the lead designer of Lego's semi-realistic car series, and it turned out he was involved in vintage Danish beach drag racing. Yes, that's a real thing.
Only someone like that who actually had gasoline in their veins could have led the team that's developed some truly fun playsets. There are large sets for the older builder, but as we already have enough Lego around here to build a full-scale model of a 1976 Cadillac Eldorado, perhaps we'll keep it semi-reasonable.
What could be cooler than a little Canadian muscle, pitting a classic 1970 Dodge Charger versus an Ontario-built Challenger Demon? Or actually, I guess both would be assembled and raced wherever your living room is.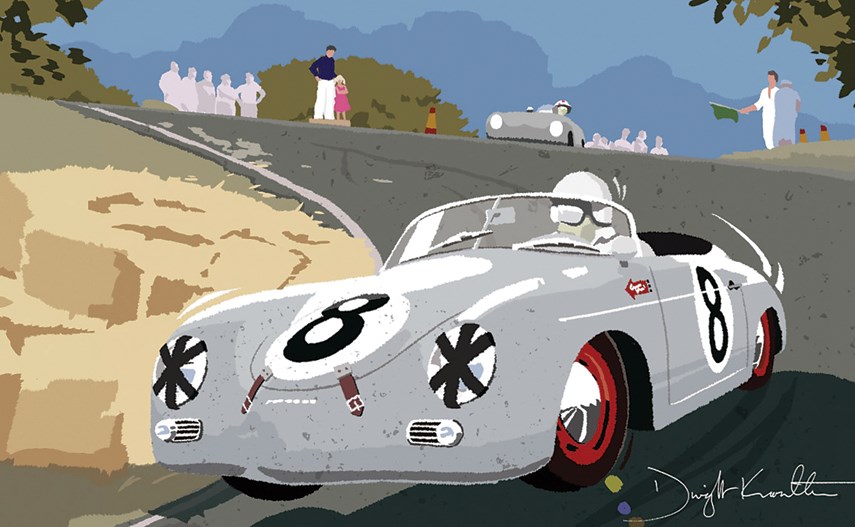 There's a Ferrari F40, a classic Mustang, or a McLaren Senna. Build, race, smash 'em up and then create something with lasers on the roof.
The Small Silver Speedster (book)
Here's a title that's near and dear to my heart. It's all too easy to find boy-themed car gifts, but what if you've got a daughter or granddaughter that's into speedy hijinks? No, we're not talking a pink Barbie Power Wheels. Although that would be pretty fun.
Instead, here's the lovingly illustrated story of a father and daughter racing a Porsche Speedster in-period, complete with a cameo from famous racing journalist Denise McCluggage. Written and illustrated by Dwight Knowlton, who wrote the father-son restoration tale, The Little Red Racing Car, it's a fun read that's enjoyable without being in any way pandering. Could become your new bedtime favourite.
The simple joy of a Hot Wheels
Even after 50 years in production, is there anything better than finding a Hot Wheels in your stocking? If anything, the company has become better at tapping into real-life car culture of late. You can get something wacky, or a fairly accurate model of an Audi Sport Quattro.
Speaking personally, I'll be a little sad if Santa doesn't manage to drop one down the chimney for me. It'd probably fit in the sleigh more easily than the Ferrari 288GTO I also asked for.
Brendan McAleer is a freelance writer and automotive enthusiast. If you have a suggestion for a column, or would be interested in having your car club featured, please contact him at mcaleeronwheels@gmail.com. Follow Brendan on Twitter: @brendan_mcaleer.