There's a life-affirming symmetry to the photo that accompanies this story.
There you see Chuck Taylor and his mom Diane, holding close to their hearts a photo of Don Taylor, the father and husband who started Taylormotive Service Ltd., the family business, 60 years ago. Back then, in North Vancouver in 1959, you could have taken a touchingly similar photo on the steps of the newly opened Taylormotive with those same three people, although the characters would have been arranged slightly differently. Don would have been there in the flesh, beaming beside his new business and wife, and Diane would have been several months pregnant carrying young Charles "Chuck" Taylor inside her, a child about to be born into what would become a family business spanning the generations.
Taylormotive opened Feb. 16, 1959, and Chuck was born three months later, May 15.
"I've been working there ever since," Chuck says with a laugh. "I always say I was born on a creeper."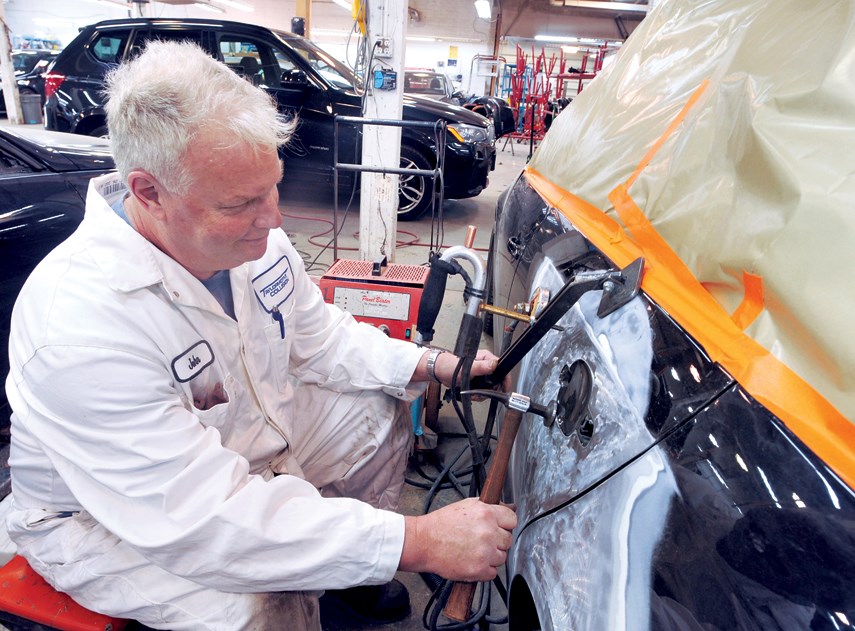 Maybe that's a little bit of an exaggeration, but it didn't take long for Chuck to find himself rolling underneath cars to start tinkering.
"I worked on my dad's car at home in the driveway – I changed tires for him, put snow tires on," he said. "I did that in the driveway when I was very young, maybe six or seven years old. I jacked the car up, took the wheels off. Tightened them all up, made sure they were good and tight. I was always good at taking things apart … then I lost interest and it was on to something else."
By age 10 Chuck had honed that focus a little more and was hired on in his father's shop on Pemberton Avenue, walking down after school to earn 75 cents an hour sweeping up and doing other light shop duties. In those days Taylormotive, an auto repair business, had branched out to selling Honda products, a development which added some excitement for young Chuck. They were the largest Honda dealer in B.C., but it wasn't just cars.
"My dad had started up a motorcycle shop, so I started assembling and maintaining a rental fleet that we had," he said. "We had little mini bikes that we rented out. So my job was to maintain them, service them, gas them up, change their oil, clean them up, get them ready for rental."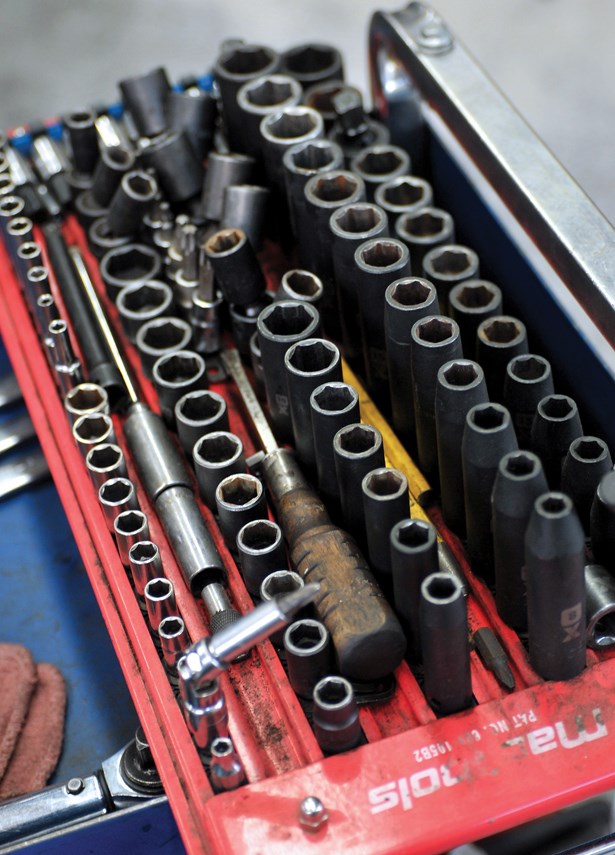 Diane played a small but vital role in the business as well, filing paperwork every week on Thursday.
"And then we went out for a lunch date," she said with a sparkle in her eye, recalling 35 years of lunch dates with her husband, who was "tall, handsome, blue eyes, dark hair."
By 1980 Chuck had his own mechanics licence and was hard at work alongside Don in the shop.
"He had tremendous forethought and vision," Chuck said of his father. "He was a very wonderful entrepreneur. He had a great vision. He was always ahead of the game in anything to do with the automotive repair business. And we always stayed on top and we're always leaders in the industry in everything we did."
Don passed away in 2013, and Chuck has been in charge since then. Things have changed a lot in the auto world since he fixed up his own beloved 1964 Plymouth Sport Fury convertible in the shop at Carson Graham Secondary while a student there in the 1970s, but Chuck has made sure that the Taylormotive team is always up-to-date with the latest technologies. In 2017 Taylormotive became the first North Shore shop to achieve I-Car Gold Class certification by completing a rigorous training program through the Automotive Industry Association.
The Taylormotive office is a fascinating mix of old and new. There's some wallpaper still up that was hung in the 1970s when it was a Honda dealership, while across the room you'll find the latest tech such as a road force wheel balancer which can digitally measure the performance of a tire by applying pressure that matches the force the car would generate rolling on the pavement.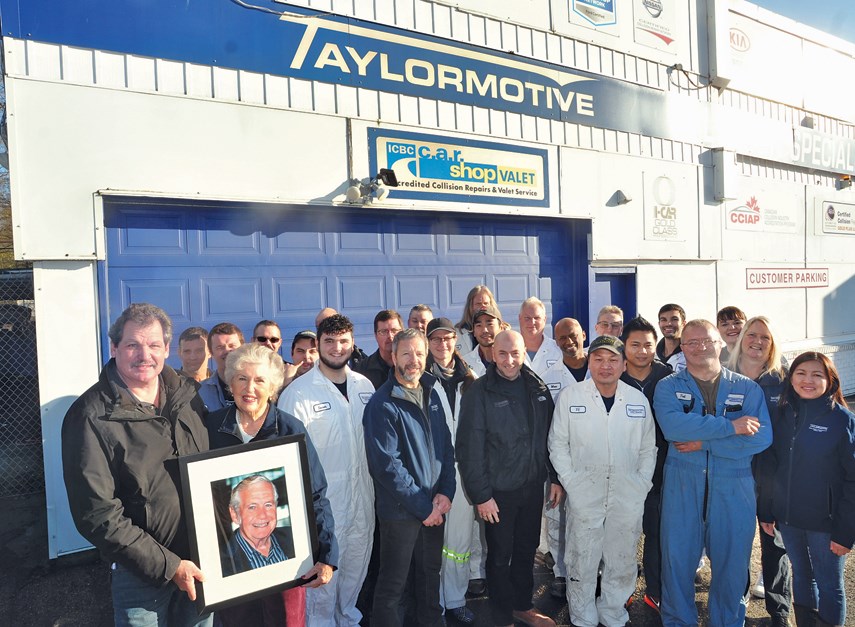 "Cars today, you open the hood and everything's covered with plastic, you can't even see the motors," said Chuck. "Basically the cars are computer controlled, you have to plug them in to a monitor to see what's going on with it, then the computer will give a readout and then from there you have to do the actual diagnosis to find out what the actual cause of the problem is."
And it still does help to have 50 years of experience under the hood. Mechanics at the shop still come to Chuck if they've got a problem they can't solve.
"If they're struggling, scratching their heads, they checked all the information and they'll come and ask me and then I'll kind of point them in the right direction," he said. "It takes many years of experience and training to properly diagnose cars today. It's something to have the equipment, but it's knowing how to use it and narrow down the aspects of what's going on with the car."
With 60 years of service now in the books, Chuck made sure to thank the customers who have kept them in business all those years.
"Just this last week alone, we've had several customers that I talked to that have been dealing with us for 50 years," he said. "They've been so loyal to us. … It's our customers that built us."
This story originally appeared in the Car Care section of the paper, a special feature focusing on auto-related content.