A biweekly roundup of automotive news, good, bad and just plain weird:
Hyundai shows off mid-engined Veloster
No Canadian gearhead can mention Hyundai without bringing up the Pony. It's a requirement that they hand out with your driver's license.
Usually, the indication is to show how far the Korean car industry has come, from wheezy little rear-drive hatchback, to competitive family crossover. However, this time, we're going back to that rear-drive hatchback format, only this time, this pony's gonna gallop.
Say hello to the Hyundai RM19, a Veloster with its engine where the rear seats should be. Not just any engine, either, but the 390 horsepower 2.0-litre turbocharged four-cylinder out of Hyundai's touring car racing machine.
This thing is absolutely bananas. It's five inches wider than a regular Veloster N, has a huge rear wing and rear diffuser, and comes with a race-tuned suspension. It's a prototype, but an entirely functional one.
Why build something this crazy? Well, we've seen the mid-engined hatch formula before, notably from Renault, who actually sold them to the public. In this case, the RM19 might give birth to some kind of Cayman competitor, perhaps something sold under the Genesis banner.
Yes, we really are living in a world where Hyundai might just build something that can take on a Porsche-badged sports car. Saddle up for the next decade.
New Jaguar F-Type gets a mute button
The Jaguar F-Type is still one of the most exciting sports cars money can buy. It's a bit expensive (and the options can get downright painfully so), and also a little less polished than the German competition.
However, it's also filled with character and really good fun to drive. I once parked one inside a gin distillery in Pemberton, which seemed appropriate. No, that is not a euphemism for crashing.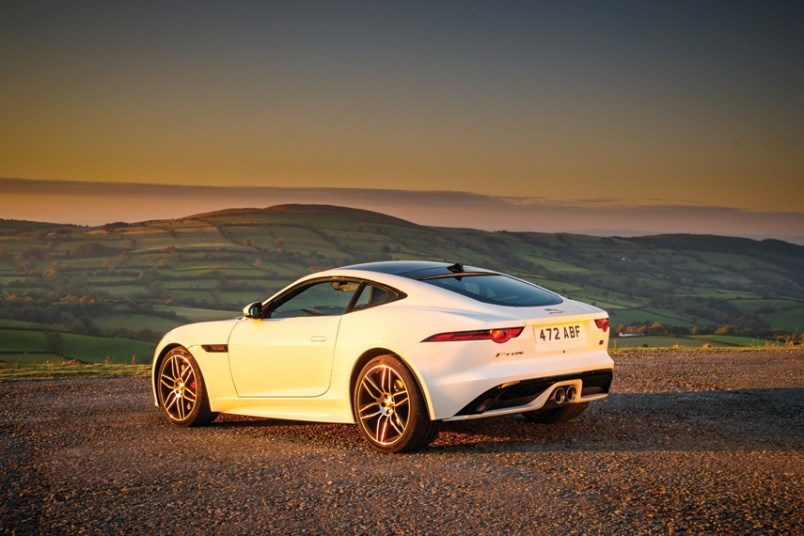 Anyway, the one tiny problem with the F-Type is that it is a little embarrassing in the mornings. Anxious to make sure their sports car was suitably virile, Jaguar's engineers programmed it to rev to redline on startup with a noisy bark. This is kind of fun once, and pretty annoying thereafter. Especially if you like to get away early without your neighbour yelling at you.
The F-Type has just been shown in facelifted form, and it still looks great. Not much has changed on the powertrain, but a host of tweaks under the skin mean that it should still feel fresh. Best of all, there's now a new quiet mode for the start. Sneak out early, get to the good roads in the Fraser Canyon, and let the F-Type growl its heart out where you aren't irritating the Joneses.
Paul Walker's cars headed to auction
Paul Walker, the late star of the Fast & Furious movies, is as close to Steve McQueen as the current day is likely to get. He wasn't just a gearhead on-screen either, but also a genuine collector and enthusiast.
Now, a couple of auction houses are bringing some of his collection to market. Some of the cars offered are expected (an R32-generation Nissan Skyline GT-R), while others are perhaps a bit more oddball (a 1995 Ford Bronco Eddie Bauer Edition).
Walker had a fondness for the underrated E36-chassis M3, of which there are five of the sought-after lightweight versions. These all have 240 h.p. inline-sixes and are 100 kilograms lighter than the standard coupe – if I could afford one, that'd be my pick.
And, to go from the sublime to the ridiculous, there's also a car called Maximus The Ultra Charger. Based on a classic Dodge Charger, this is the car that appeared in the final moments of Fast & Furious 7. It has a tube-frame and a twin-turbocharged 9.4-litre engine that makes 3,000 h.p. Good heavens.
Buick to kill off its sedans
What Buick means to people will generally depend on what year they were born in. For some, it's the gorgeous Roadmaster from Rain Man. For others (me) it's the fire-breathing turbocharged GNX. Love that thing.
And for most other people, a Buick sedan is what your grandmother backed into a wall before they took her licence away. It was big, probably beige, and had the cornering characteristics of the Goodyear Blimp.
Still, Buick sedans can be pretty likable, and the company made something of a comeback with their recent redo of the Regal. However, the buying public haven't changed their view of Buick, and the cars just aren't selling.
Thus, Buick is now following Ford in a decision to get rid of all their sedans, and only sell crossovers. You'll still be able to buy a Buick sedan in the rest of the world, but not here.
You know what? Buick needs to give their head a shake. Cadillac has spent all this time chasing performance, and their sedans aren't doing much. Yet over at Lincoln, customers are embracing a more comfort-oriented luxury. Buick is just the brand that could do the same for GM.
Sure, press pause on the Regal for now, but bring back the Roadmaster. Something big, brash, and unapologetically wallowy. Something that doesn't just embody Buick's image, but polishes it to a gleaming shine.
mcaleer.nsnews@gmail.com