Just as wheat and barley roots run deep, so too does the craft beer culture on the North Shore.
In fact, the North Shore owns craft beer bragging rights. This year marks the 40th anniversary of Canada's first microbrewery—the Horseshoe Bay Brewery—which opened in 1982, although it's long since shuttered.
It's responsible in part, for today's burgeoning North Shore craft community, home to 11 North Vancouver craft breweries. Eight breweries are in proximity of each other in the Shipyards Brewery District, the locale for Vancouver's North Shore Craft Beer Week Launch Party on November 3 at the Pipe Shop Venue.
The fifth annual party kicks off the Craft Beer Festival, 11 days of special local events at participating breweries, until November 14.
There are plenty of reasons to celebrate and raise your stein! Getting together with friends and family, enjoying local live entertainment, great food, fun games, raffles, 50/50 draws and phenomenal prizes. Oh, not to mention the finest craft beer tastings on the North Shore from 11 brewers, all under one roof.
"VNSTA and our community partners are excited to welcome locals and visitors back to our annual VNSCBW kick-off event," says Jennifer Belak, executive director, Vancouver's North Shore Tourism Association. "This is a very special community event that hasn't happened since 2019, and it's shaping up to be even more exciting than ever before. The past few years have been challenging for everyone, and we hope these efforts will not only support our partners and stakeholders but also give people an opportunity to gather and celebrate."
Pours and passport stamps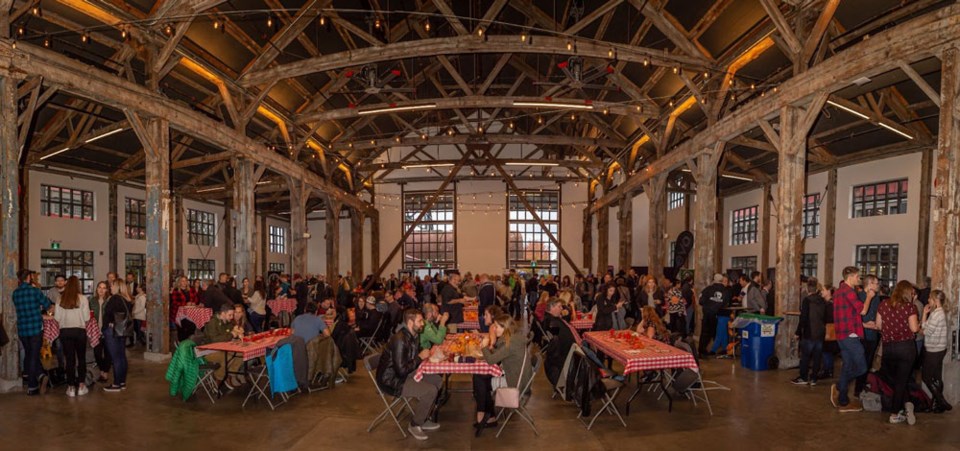 ​Doors open at 5 p.m. for ticket holders, purchased in advance, and entry at 6:30 p.m. for non-ticket holders. Your $40.00 ticket (includes GST) purchased at the door, gets you two drink tokens and a branded tasting stein. Partial proceeds will go to Lions Gate Hospital Foundation.
There are 11 North Shore breweries on hand to set you up with four-ounce tasting pours (one per drink token). Plus, they hope you'll attend their special event night, too:
Beere Brewing Co. (Nov. 4, Jazz Event); Braggot Brewing (Nov. 5, Vikings Night); Wildeye Brewing (Nov. 6, Dark Fest); Streetcar Brewing (Nov. 7, Mini Golf & Patio Party); North Point Brewing (Nov. 8, Live Music Night); Black Kettle Brewing (Nov. 9, Burger Challenge Night); La Cerveceria Astilleros (Nov. 10, Mariachi Night); Shaketown Brewing (Nov. 11, 3 DJ Set Party); Deep Cove Brewers and Distillers (Nov. 12, '80s Fancy Dress Party); House of Funk Brewing (Nov. 13, House Party); and Bridge Brewing Co. (Nov. 14, New Limited Beer Release). Ancillary businesses also serve their branded beverages: Copperpenny Distilling Co., and Windfall Cider & Co.
Don't miss sampling the Collaboration Brew by all 11 brewers.
"It's the second year we're doing the BC Ale Trail Passport, valid Nov. 3–30, and available at the launch event, the breweries or participating hotels," says Belak. "Ask for a stamp with your purchase, collect six unique stamps and exchange your passport for a free glass and you'll be entered in the grand prize draw."
"You could win a one-night stay for two, including breakfast at the Pinnacle Hotel at the Pier, $100 Park Royal gift card, two Capilano Suspension Bridge admissions, and Vancouver's North Shore Craft Beer Week swag basket."
Beer, beats, and eats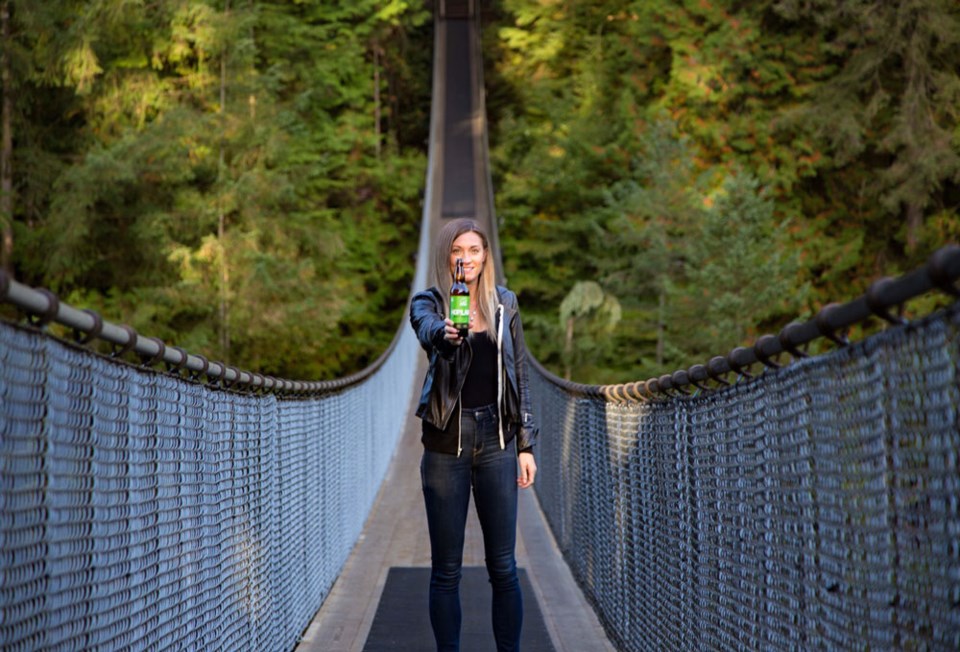 The BC Ale Trail is a series of self-guided itineraries highlighting local craft breweries throughout B.C., and the super, natural landscapes that surround them. Here's your chance to get acquainted with the North Shore Ale Trail, with its own distinct craft styles.
Music is presented by Musos Entertainment, featuring JIMI from 5 p.m. – 7 p.m. and Antonio Larosa (trio set) 7 p.m. – 10 p.m., with his nostalgic yet fresh take on modern country-rock.
Onsite food trucks include Tornado Potato, Reel Mac & Cheese, and Dos Amigos Tex Mex.
"Putting on this event gives us an opportunity to show the North Shore that we're invested in—not just visitors but—our local community as well," reveals Belak. "Craft beer has really helped us to have a name in the community."
"It's going to be an outstanding evening and we're anticipating a sold-out event, so get your tickets before they sell out," says Belak. "It'll be the biggest and best yet!"
For more information, visit vancouversnorthshore.com.
​