American philosopher and psychologist William James said, "I don't sing because I'm happy; I'm happy because I sing," which could easily be attributed to any member of West Vancouver's Pacific Spirit Choir (PSC).
After a challenging two years—when in-person choirs were deemed a pandemic no-no—PSC has re-emerged with a lot to celebrate: the 2022-2023 season marks their 25th anniversary, with a tour planned for May. They're eager to perform concerts again and share their diverse voices and repertoire of inspiring musical offerings with local and international audiences.
"PSC was established as a community choir that expanded from some concert activities out of West Vancouver United Church," says Gerald van Wyck, PSC music director.
"I wanted to create a choir that accepted anyone from across the city with a love for performing great music and larger scale pieces, accompanied with an orchestra. So, we began with about 40 people, and we're up to about 90 members, aged 20 to 80-plus; there's a core 30 who have been with us from the beginning."
A passionate believer in music's ability to create community within and outside the church building, van Wyck has been Minister of Music at West Vancouver United Church since February 1987 and leads both the church choir and PSC.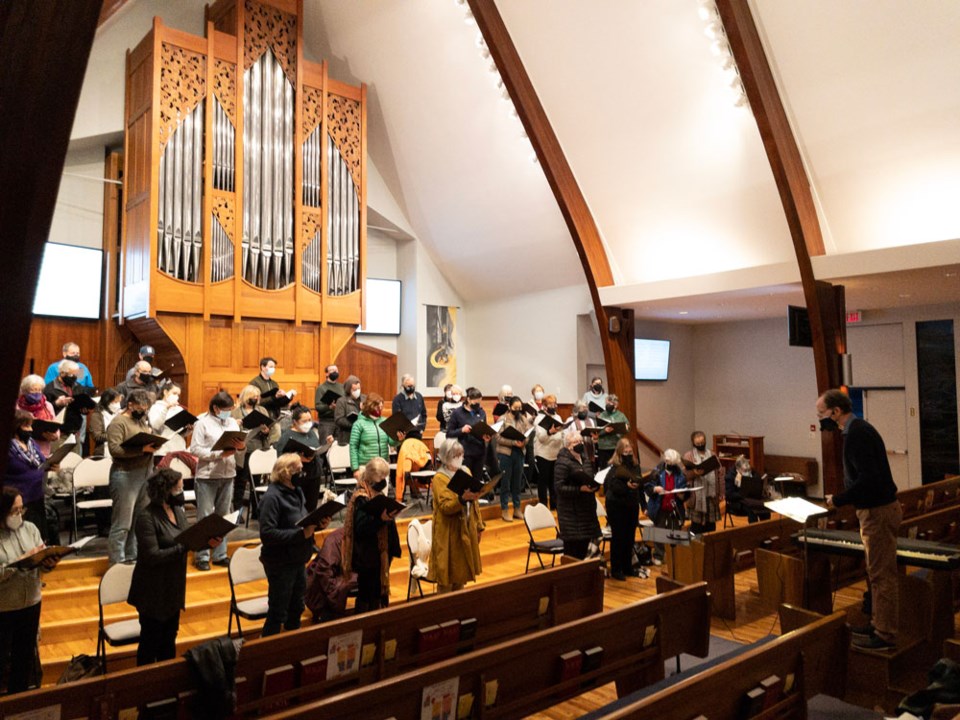 Build community and hone your artistry
The choir is a perfect fit for those looking for artistic satisfaction and an opportunity to be challenged and thrive. Choral performances allow singers to participate in an activity artistically that provides joy, builds community, and results in a truly magical musical product.
As a community-based arts organization, the PSC generates a family atmosphere that thrives on a genuine and personal connection, the backbone of its mission and ultimate success.
"PSC gives people with a small to moderate amount of choral experience the opportunity to 'Find Your Voice' by performing meticulously prepared, world-class repertoire in an engaging way, with other like-minded people," explains van Wyck.
"Typically, those who sing with us have had choir experience and some idea how to read music; they basically know how to use their voice—so, we take that and we polish it."
Members often speak of the sense of community PSC provides, van Wyck notes, citing some common sentiments: "They enjoy the sense of working together with diverse people in creating something absolutely marvelous—a music masterpiece. They love how PSC develops their vocal abilities, makes them feel confident as singers, and takes their musical abilities and expression to another level."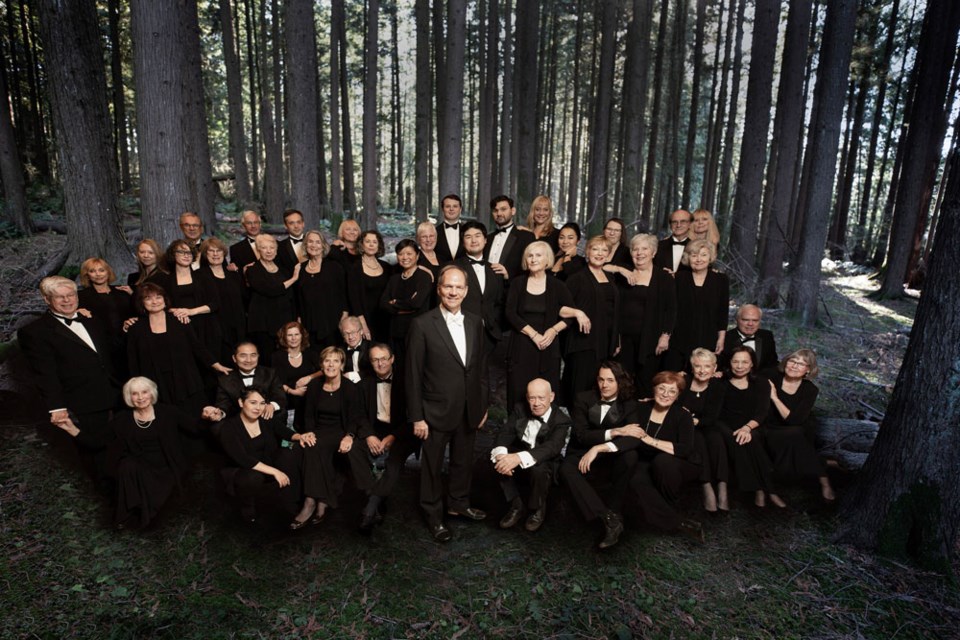 ​Touring and upcoming concerts
PSC has performed in every significant cathedral in every European country, from the magnificent to the intimate. Most memorably, the Salzburg Cathedral, where Mozart worked in Austria, Gaudi's Sagrada Familia in Barcelona, Spain, and a small chapel in Oberndorf, Austria, where Silent Night was composed.
"For our 25th anniversary season, we're excited to perform two works proven to be favourites of our audiences to hear and our choir to perform: Handel's Messiah, and The Armed Man: A Mass for Peace, by Karl Jenkins," reveals van Wyck.
If the idea of learning beautiful music with a talented choral group has struck, well, a chord with you, PSC offers a place for an enriching experience for you to be challenged, welcomed, and share your voice collectively with pride.
For more information, visit pacificspiritchoir.com.