Burnaby RCMP wants to hear from you if you can identify the man in the photos attached to this story.
On April 1, 2020, just before 3 p.m., someone tried to set fire to a home in the 5000-block of Manor Street in Burnaby.
Someone allegedly doused the house with a liquid and attempted to ignite it with a lighter.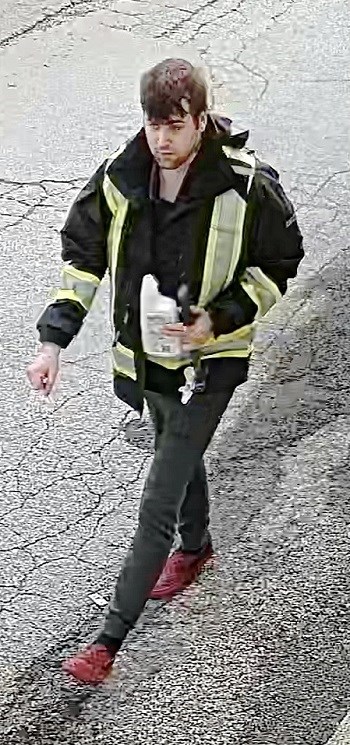 The suspect is described as:
• Caucasian;
• Medium build;
• Short brown wavy hair;
• Brown beard;
• Wearing a black jacket with yellow safety stripes;
• Black pants, and
• Red running shoes.
The suspect is believed to be related to a black BMW, unknown year.
"The suspect has what appears to be a heart tattoo on his right hand and a possible sleeve tattoo starting on his left hand," said Cpl. Mike Kalanj, in a news release. "We are confident that someone out there knows who this man is and we are asking for those people to come forward and speak with us."
Burnaby RCMP is asking anyone who may be able to identify the person in the photos or may have information about this incident to contact the Burnaby RCMP at 604-646-9999. If you wish to make an anonymous report please contact Crime Stoppers at 1-800-222-TIPS or www.solvecrime.ca.