After getting through the first month of school relatively unscathed by COVID-19 warnings, parents in several North Vancouver schools have now received notices about students' potential exposure to the virus.
Both secondary and elementary schools have been affected.
At Handsworth Secondary, a cohort of students has been told to self-isolate after being exposed to a person with COVID-19 Oct. 13 and 14.
Parents with children in the affected class have said the exposure happened in a Grade 9 PE class.
Families of students at St. Thomas Aquinas private secondary school in North Vancouver also received warnings of potential exposures this week. They include students in grade 9 and 12 cohorts. The potential exposures happened between Oct. 7 and 15.
Those letters follow the first notice that went to North Vancouver parents at Seycove Secondary the week before, warning of a possible COVID-19 exposure at the school between Sept. 30 and Oct. 5.
At the elementary school level, students in one Grade 5/6 class at Blueridge Elementary were also told to self-isolate until Oct. 23 after being exposed to a case of COVID-19 Oct. 5 to 9.
A class at Westview Elementary has also been told to self-isolate after exposure to a positive case Oct. 13 and 14.
In West Vancouver, which clocked far more incidents of COVID-19 exposures in schools during September, families at another elementary school recently received notice of a possible exposure to the virus. Families of a grade 4/5 class at Ecole Pauline Johnson were given notice of a possible COVID-19 exposure there on Oct. 14 and 15.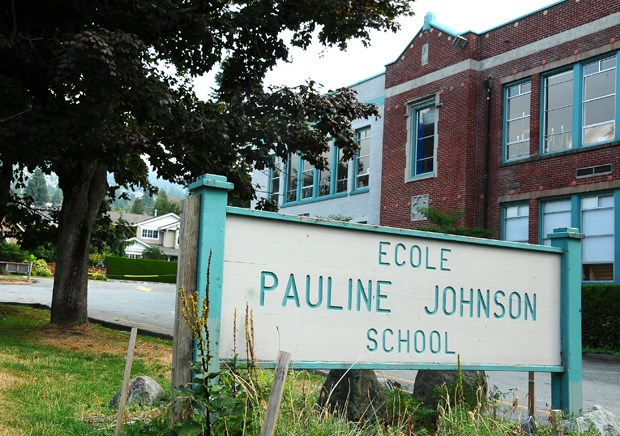 Last week, three more schools were added to Vancouver Coastal Health list of school exposures in West Vancouver: Ridgeview Elementary plus Collingwood and Mulgrave private schools.
A letter to families at Ridgeview Elementary went home Oct. 12 warning of a possible exposure to COVID-19 on Oct. 2, 5 and 9 in students and staff of the Grade 6 Division 3 class at the school. Families are being asked to monitor for symptoms.
One class of about 20 Kindergarten students at Mulgrave was isolating after exposure to a positive case on Oct. 7 to 9. Several adults who interact with the students have also been asked to self-isolate.
Families at a second private school, Collingwood, also received a letter Oct. 10 warning that two students – one at the Wentworth Campus and another at the Morven Campus – had tested positive for COVID-19. Dates of possible exposure at the Wentworth Campus are Sept. 30, Oct. 1, 2, 6 and 7 and at the Morven Campus are Oct. 5 and 6, according to Vancouver Coastal Health.
A letter also went to families at Rockridge Secondary Oct. 13 warning of a positive COVID-19 case that is considered a low risk to have exposed anyone else at the school.
Parents at the North Shore Childcare Centre - located within Sherwood Park Elementary – were also informed this week that the childcare centre was shutting for two weeks until Nov. 2 following two COVID-19 exposures.
In a letter to parents whose children attend the childcare, director Natalie Whyte said she was opting to close, despite advice from Vancouver Coastal Health that it was ok to remain open. She said she was also informing the principal of Sherwood Park, despite advice from VCH that that was not necessary.
The latest school exposure warnings in North Shore schools come after Dr. Bonnie Henry, the province's medical health officer, recently warned that a number of cases of COVID-19 in school-aged children have actually been linked to sports activities in the community rather than transmission at school.
"There have been very limited, small numbers of transmission events in schools, there have been transmission events with school aged children who are together outside of school, and also with families who've been in the activities together outside of the school, as well," said Henry.
"We've seen some transmission, particularly in spectators whose children are playing, whether that's indoors into an arena or a sports field," she added.
On the North Shore, Vancouver Coastal Health recently ordered Hollyburn Country Club to close and spectating areas at the North Shore Winter Club were also ordered closed by health authorities after both were linked to cases of COVId-19.
Henry also warned parents to pare down the number of activities their children are involved in.
Henry said this week overall most cases of COVID-19 exposures in schools happen when children are exposed to the virus at home or through small groups, then go to school without knowing they have the virus.