A Vancouver physician turned stock promoter has until Nov. 30 to respond to charges he was involved in an alleged $1 billion international stock fraud scheme.
In early August, Dr. Avtar Singh Dhillon was arrested in Long Beach, California, while residing in his $12 million, 9,300-square-foot, yacht-lined waterfront home — once advertised as one of the region's most expensive residential properties. He has since turned in his passport and is monitored by authorities with a GPS ankle bracelet after posting a $1.5 million bond.
Dhillon, 60, was once a family physician, after obtaining a medical degree from the University of B.C., but over the past 25 years he has pivoted his career toward promoting mainly health science companies and claimed to have raised more than $1 billion from investors. He's also served as past chairman of the Cannabis Canada Council and is a former member of the securities practice advisory committee to the B.C. Securities Commission.
Dhillon's most recent and prominent Canadian venture is a medical marijuana company that he founded with prominent Vancouver securities lawyers and family members, including his cousin, a convicted heroin trafficker.
Local doctor embroiled in alleged $1 billion scheme
On Aug. 3, the U.S. Department of Justice filed criminal charges of conspiracy to commit securities fraud, securities fraud, and two counts of obstruction of a proceeding before the U.S. Securities and Exchange Commission (SEC) against Dhillon.
The allegations are part of a much broader international pump and dump scheme alleged by American authorities to have been orchestrated by Frederick Sharp, a West Vancouver resident and former lawyer tied to the Panama Papers.
Sharp is accused of criminal conspiracy to commit securities fraud and securities fraud. Sharp and Dhillon also face various civil charges by the U.S. Securities and Exchange Commission alongside alleged co-conspirators Paul Sexton of Anmore, Jackson Friesen of Delta, Graham Taylor of Vancouver, and Zhiying Yvonne (Chen) Gasarch of Richmond, Mike Veldhuis of Vancouver and Courtney Kelln of Surrey. The U.S. Securities and Exchange Commission has also frozen dozens of bank accounts, including many in Canada, associated with the defendants, who are all presumed innocent unless and until proven guilty beyond a reasonable doubt in a court of law.
The SEC describes the case as "a sophisticated, multi-year, multi-national attack on the United States financial markets and retail United States investors by foreign and domestic actors."
The group is accused of hiding their beneficial ownership of millions of insider shares through a web of local and offshore shell companies and brokerage accounts controlled by Sharp.
According to the SEC, Sharp allegedly set up an encrypted cellphone network called "Q" and referred to himself as "Bond" to facilitate the illegal sales of shares in hundreds of penny stock companies. The organization says he generated over $1 billion in gross proceeds. Of that, $770 million was netted for "Sharp Group" nominee shareholders.
Public company directors are supposed to disclose all the shares they own and have restrictions on their sale. These rules are enforced to prevent manipulative and deceptive trading by company insiders at the expense of the everyday investor.
However, the indictment specifically alleges the group hid large penny stock holdings in portions of less than 5% of any given public company's total outstanding shares to evade certain securities disclosure requirements and brokers' compliance protocols.
The indictment also alleges the group would first promote the companies with marketing materials to increase the share price well beyond the actual value.
For example, Sharp allegedly deposited stock in two Swiss-based trading platforms, Wintercap and Blacklight, to hide the insiders associated with the stock.
Those platforms' principals have since been charged for various securities violations, including Wintercap's Roger "Rocket" Knox, a financier and promoter. He pleaded guilty in September 2020 to securities fraud that had netted $164 million in ill-gotten gains. Knox went to jail.
Dhillon profited close to $5 million from three companies: SEC
The correlated FBI and SEC indictments narrowed in on three of Dhillon's companies.
"Dhillon's status as a high-level corporate insider enabled him to obtain and/or direct the issuance of millions of shares of each company's stock to his undisclosed associates," the SEC alleges.

In 2011, Dhillon founded a pharmaceuticals company called Vitality Biopharma Inc. Trading in Vitality was halted in November 2018 by the SEC due to its ties to Knox. Dhillion wasn't implicated. According to the SEC indictment, he stepped down as the chairman the following year, but not before the "Sharp Group" allocated $16.6 million in profits—including $2.6 million to Dhillon.
Dhillon also allegedly used a lawyer to conceal ownership of shares for Boston-based Arch Therapeutics and New Jersey-based OncoSec Medical Inc.—two microcap biotechnology companies he was chairman of the board for between March 2011 and April 2020.
Investigators allege Dhillon and his lawyer made false representations for millions of beneficially owned shares by putting them in two shell companies. They then reportedly had another law firm provide a legal opinion, based on the alleged misrepresentations, to a broker that the shares could be deposited into a brokerage account without trading restrictions.
Upon their sale, the lawyer transferred the cash to suspected beneficiaries of Dhillon, who himself pocketed $2.19 million.
The SEC and FBI investigation only focused on Dhillon's American companies, but what about his Canadian ones?
Dhillon partnered with lawyers, drug trafficker to launch Emerald Health Therapeutics
Dhillon has directed numerous Canadian public companies, including a high-profile Richmond-based marijuana firm called Emerald Health Therapeutics.
But before taking control of the publicly-traded and licensed marijuana producer in April 2015, Dhillon first founded a private investment firm in June 2013 called Emerald Health Sciences (first named Medna Biosciences).
He did so with his friend and business associate Jim Heppell, a prominent Vancouver lawyer, who has directed over 20 Canadian companies, including many involving Dhillon as a director or shareholder. Heppell also advised the B.C. Securities Commission while working for Catalyst Corporate Finance Lawyers. Heppell worked as president of BC Advantage Funds until 2015, a year before it conducted a wind up.
The other founders of Emerald Health Sciences were Dhillon's nephew Maheep Dhillon and his cousin Yadvinder Kallu, who was sentenced to nine years in a New York federal prison in 1999 after being caught running drugs and cash in Los Angeles.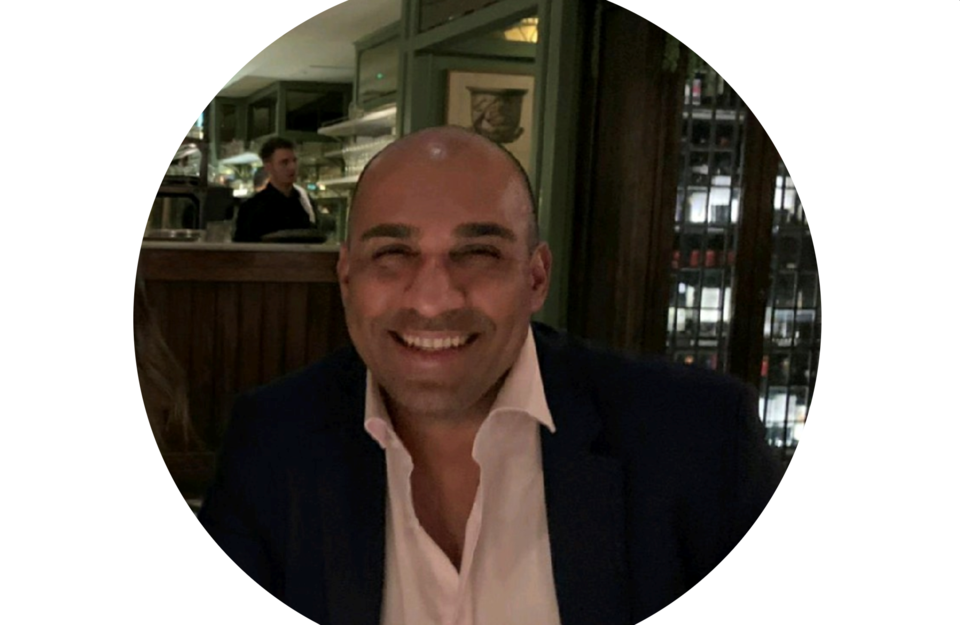 In 1998, Kallu, then 27, was caught moving heroin and cash for a major international drug trafficking ring originating from Pakistan that utilized high-profile South Asian Vancouver gangsters, including leader Ranjit Singh Cheema.
Kallu and his associates Mandeep Dosanjh and David Nair all pleaded guilty to their crimes. Kallu was sentenced to nine years in prison, but it's understood he only spent three years in a New York federal prison.
Once released from prison, Kallu went back to his family's blueberry farm in Richmond and appears to have established a career in horticulture.
Emerald Health Sciences was to use Dhillon's business acumen and Kallu's horticulture experience to produce and sell medical marijuana via a reverse takeover of Heppell's public shell company Venturi Ventures.
However, without a Health Canada production licence a quicker option unfolded when Heppell's former Catalyst law firm partner David Raffa introduced them to his licensed private medical marijuana producer Thunderbird Biomedical Inc., based in Victoria.
In July 2014, Thunderbird went public in a reverse takeover and in April 2015, Emerald Health Sciences bought 20.16 million shares of it at 21-cents per share, totalling $4.23 million. With 44% of the company's shares, Emerald Health Sciences became the majority stakeholder and controlling entity of the now publicly traded and licensed company.
Heppell, Raffa, Dhillion and his nephew Punit Dhillon took over the public company's board and renamed it Emerald Health Therapeutics. At this point, Dhillon was in charge of the public company (Therapeutics) and the private investment firm (Sciences) that controlled it.
Emerald Health Sciences then bought more company shares, and by November 2016, it controlled 67.5% of all the stock.
In 2017 the company spent $2.3 million on "professional, director and consulting fees" and $1 million on "investor relations and media," according to its audited annual financial statement. Emerald Health Sciences then began selling its company shares.
From January 2018 to May 2018, corporate filings show it sold six million shares for between $5 and $8 each.
Finally, in December 2019, after the stock tumbled, Emerald Health Sciences sold its last tranche of shares; 9.6 million 57-cent shares for $5.5 million.
Between that time, in May 2019, Punit Dhillon stepped down from the company's board after the company announced there was a security clearance issue with Health Canada.
Despite the company reporting nearly $200 million in losses since its launch in 2015, while under Dhillon's direction, corporate filings show Emerald Health Sciences made an estimated $23 million in net earnings for its investors.
So who invested in Emerald Health Sciences?
Sharp's associates were allocated shares in Dhillon's Canadian cannabis company
Among those investors are several of the individuals accused in the alleged scheme and numerous offshore accounts, including some linked to those defendants, as outlined in a company securities registry submitted in a B.C. Supreme Court affidavit.
Three Swiss holding companies associated with Knox and Sharp — Morris Capital Inc., Trius Holdings Ltd. and Varese Capital Inc. — were allocated hundreds of thousands of shares, according to the registry. This includes transfers of 250,000 and 100,000 shares from Vancouver accountant Shirazali Jumani and 100,000 shares from a Cayman Islands account belonging to Anson Investments Master Fund, which is controlled by hedge fund manager and short-seller Moez Kassam.
Sexton's Nova Trek Capital Inc., Friesen's Ardent Strategies Corp., and Graham Taylor were allocated hundreds of thousands of shares.
The most significant chunk of shares in Sciences was first registered in 2013 when Dhillon distributed millions of founders' shares for 0.00001 cents.
They were distributed as so:
Avtar Dhillon: 4.28 million shares
Shirazali Jumani (accountant): 2.66 million shares
Jim Heppell: 2.25 million shares (split between fsamily members)
Maheep Dhillon: 1.07 million shares
Gaetano Morello (scientific advisor): 342,853 shares
Yadvinder Kallu's mother: 1.39 million, placed in a trust called the Emerald Family Trust
What is not clear is how the sale of shares was distributed among investors upon their sale to the public.
Two days after Dhillon's arrest, he stepped down as chairman of Emerald Health Therapeutics. The company stated it "is not aware of any improper trading in Emerald securities and no allegations have been made against any other person associated with Emerald, including any of its officers or other directors. The Company and its legal counsel are currently considering whether there are any additional steps they can take in the best interests of the Company and its shareholders."
The company declined to speak to Glacier Media specifically about how its shares were held inside Emerald Health Sciences.
In a court affidavit, Dhillon explains how, "in general, EHS does not provide a secondary market for its shares." Instead, the directors "informally connect" prospective buyers and sellers.
Property raided in gang linked drug investigation
The securities registry dated to April 2019 came to light through affidavits filed in B.C. Supreme Court by Yadvinder Kallu's brother Kris Kallu, following a family dispute that saw Kris Kallu estranged.

In those proceedings, Kris Kallu claims 100,000 shares had been allocated to him for cannabis research and horticulture work he performed in the early days of Emerald Health Sciences. Among the last transactions is a 100,000 transfer from Emerald Family Trust (with Yadvinder Kallu as trustee) to his brother.

Both Dhillion and Heppel rejected the notion that Kris Kallu was a founder of the company, despite evidence of his involvement early on that was filed in court.
According to Kris Kallu, Dhillon was aware of Yadvinder Kallu's criminal record and suggested he could get the record expunged to become a director of Sciences. Yadvinder Kallu ended up off the company's list of initial directors, although Dhillon describes him as a "founder."
Things eventually got political at the municipal level when the City of Richmond opposed in court Dhillon's plan to build concrete greenhouses on farmland he owned. In May 2018, a city council committee nearly unanimously voted to call for a moratorium of medical marijuana production on farmland. Dhillon ended up winning the high-profile case.
While the greenhouses were for Emerald Health Therapeutic's operations on Dhillon's land on No. 9 Road in Richmond, the directors initially sought a consulting agreement on behalf of Emerald Health Sciences to conduct cannabis research on the Kallus' parents' farmland on Sidaway Road in Richmond.
That same property would go on to be raided by RCMP and Delta police in October 2020.
Police found 11,152 cannabis plants, plus illicit equipment, surveillance cameras, workers and a currency counting machine. In total, police say the operation was worth $18 million annually and was linked back to organized crime, specifically the Hells Angels and the UN Gang.

Only four personal medical marijuana growing licences—for a total of 3,071 plants—were linked to the property, including for three members of the Kallu family,
When fulfilling personal medical growing licences, Health Canada only asks for criminal records dating back just 10 years. Yadvinder Kallu was licensed for over 1,000 personal plants.
Delta Police have yet to lay charges from the investigation and multiple property raids dubbed "Operation Rolling Thunder" and "Project Big Smoke."
Should Kris Kallu be able to finally sell his shares through Emerald Health Sciences, he won't get much. They now trade at 10 cents per share, the same amount they were valued in 2013, when he paid $10,000.
Dhillon, who remains a director of Emerald Health Sciences, faces up to 25 years in prison for each stock offence charge and up to 20 years in prison for obstructing a proceeding.
According to the United States Sentencing Commission, the average sentence for securities and investment fraud offenders was 50 months in 2019. The average loss for those offences was $2 million.
Dhillon, Heppell and the Kallus did not respond to a request for comment.
The U.S. Department of Justice has not been able to locate and serve Sharp to date.